Doggies Say I Do!

Pets may be priceless, but their weddings can be doggone pricey. Chilly Pasternak, a poodle, and Baby Hope set a Guinness World Record earlier this month by participating in the most expensive pet wedding. Ready for the cost? $158,187.26. Why, the poodle bride's gown cost $6,000!
The wedding was held at the Jumeirah Essex House Hotel in Manhattan and staged by animal welfare advocate and Animal Fair founder Wendy Diamond as a fundraiser to benefit the Humane Society of New York and in tribute to her beloved Maltese named Lucky who recently passed away. Click here to view the video and learn more about this record-setting woof wedding.
Click on DogTV - Good Human
Grrr-eat news for home-alone dogs! Finally, there's a channel just for them. It's called DogTV. Scientifically developed, endorsed by top pet experts and backed by years of clinical research, DogTV unleashes hours of content that gives dogs something to truly bark about.
"It will help millions of dogs who are left home alone every day and also help pet parents who don't have the luxury of taking their dog with them to work or paying for doggy daycare," says Dr. Nicholas Dodman, one of the world's leading veterinarians specializing in animal behavior.
More grrr-eat news! While DogTV is currently only offered on TV in San Diego, it is available as a streaming online channel that can be accessed by anyone in the world. Dog lovers can use the special promotion code, fourleggedlife50% and will receive 50 percent off the online streaming price (regularly $9.99) for the first two months. Hurry! This exclusive offer expires on July 31. Learn more by visiting www.dogtv.com. Good human!
Show Off Your Patriotic Pup!
Support our troops with America's Legacy™ leashes and collars by Petmate. Military dogs are soldiers as well as beloved pets and it is our duty to support them. Approved by the U.S. Government, this line features high-quality camouflage designs that correspond with each branch of the military. Complete with dawg tagz, a portion of all proceeds from each sale goes to the U.S. War Dogs Association. Support your Army, Navy, Air Force or Marines with any of these leashes and collars, available in a variety of sizes. Be the 30th person to email Arden with the code word, Salute, and win a matching leash and collar for your patriotic dog! Learn more by visiting www.petmate.com/americas-legacy.
Eat. Sniff. Play...at Camp Unleashed!
Looking for a grrrr-eat vacation destination? Look no further. Book the ultimate unleashed experience for you and your dog at Camp Unleashed. Founder Annie Brody (aka Chief Woof Officer) is staging 3-day weekends filled with fun and activities -- pooch paradises - in Massachusetts, North Carolina and California in the next couple of months.
Annie shares all the benefits of these special camps that will be sure to foster lifelong memories on a special episode of Arden's Oh Behave Show on Pet Life Radio.com. Click here to tune in and be the 4th person to email Arden with the special code words mentioned and win 25 percent off the fee to attend one of the three Camp Unleashed trips this fall.
Help Hounds for Hope
If you live in Southern California and love your dog, then please consider attending the special Hounds for Hope event being held June 28 at Dusty Rhodes Park in Ocean Beach. The event, hosted by Mike and Sue Frounfelter, is a canine cancer awareness and wellness festival that features a half-mile fun run, games, prizes and some special events. For more details, please visit www.labradorharbor.org.
Be a Facebook Fan of Zeki the Cool Cat!
Arden's cool cat, Zeki is inviting all feline friends to become fans on her Facebook page. Please just dash over to Zeki the Cool Cat and hit the LIKE button. Zeki travels all over America with Arden at pet expos, speaking events and as the only cat in the Pet Tech pet first aid program.
Zeki survived a brutal knife attack as a young
stray and now loves being a feline ambassador who enjoys meeting people and yes, even d-o-g-s! See the latest Zeki adventures by following her on her Zeki the Cool Cat Facebook page. Be the 14th person to email Arden with the code word, Zeki, and win an autographed copy of Arden's best-selling book, The Cat Behavior Answer Book. And congrats to Beth Lowry - You won this autographed book by being the June contest winner. Talk about me-WOW!
What Your Dog Doesn't Want You To Know
Congrats, Laurie Michaels! You get your paws on an autographed copy of the new book, Things Your Dog Doesn't Want You to Know: Eleven Courageous Canines Tell All by being the lucky 13th person to email Arden. The book is written in a whimsical fashion by Hy Conrad and Jeff Johnson.
Play It Safe - Enroll in a Pet First Aid Class!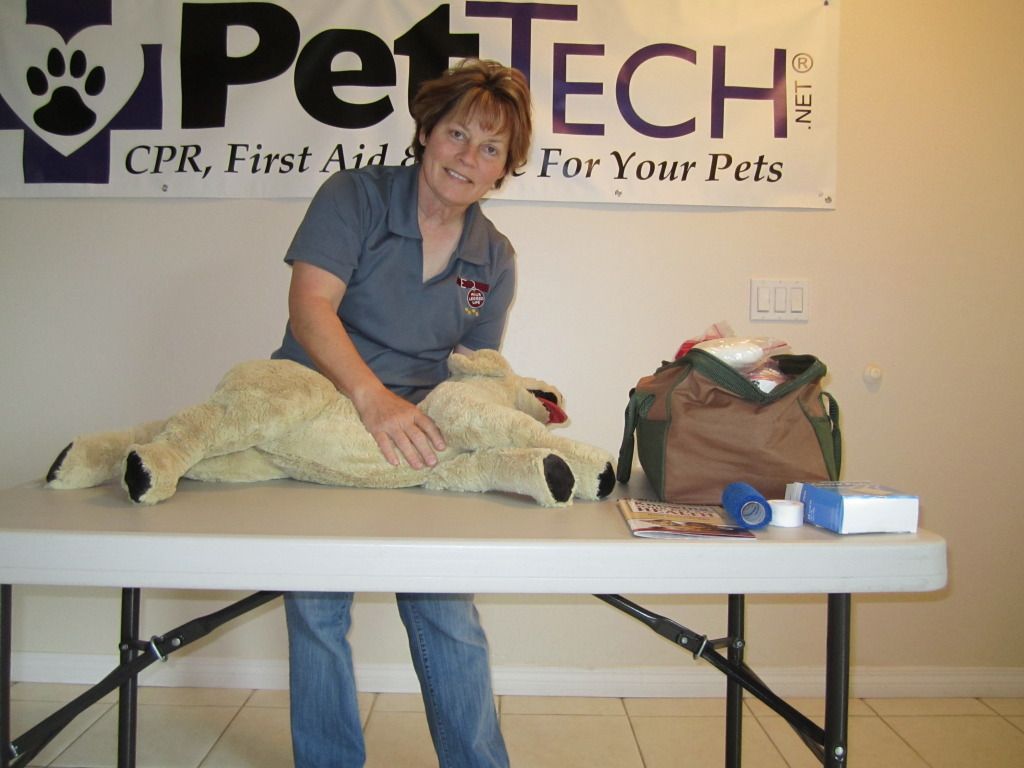 As a Pet Tech certified instructor, Arden Moore customizes hands-on training classes up and down the West Coast. With her tolerant four-legged "teacher's pets" - her dog, Chipper and her cat, Zeki - Arden recently conducted three classes at the Palm Springs Animal Shelter where staff, volunteers and board members earned two-year certification.
Sign up for a pet first aid, safety, CPR and wellness class by contacting Arden and by visiting her Pet First Aid 4 U site. Final request, please become a Facebook Fan of Arden's Pet First Aid site by clicking LIKE and asking your pet pals to join you - here's the link.
Cats Go Crazy for Ducky World!
Yeowww! That's the buzz word often associated with Ducky World, makers of paw-some catnip toys that truly filled with the best organically grown catnip in the world that are sure to get your feline to yeowww with excitement!

Congrats to Sharon Smar, Kelly Bailey and Jean Meyer. You are this month's lucky winners of a set of Yeowww! My Cat Balls toys. And, Ducky World is treating you loyal feline fans by awarding three more giveaways this month. Be the 5th, 10th and 15th person to email Arden with the code words, Ducky World. Learn more about Ducky World by clicking here.


Following its success with restoring calmness in thousands of dogs, the makers of Thundershirt have created a new version for cats. The feline Thundershirt applies gentle, constant pressure that calms cats when they feel anxious or fearful - like trips to the veterinary clinic or getting their nails clipped. Last month's lucky winner is Ramona Marek!
This comfortable clothing works by applying gentle pressure that produces a calming effect on the nervous system. Got a cat who is easily scared? Please dash over to Thundershirts™ site and order one for your frightened feline today!
Booda Tug Toys Fetch Winners!
Congratulations, Lisa Barnes, Karen Cichocki and Lori Glunt! You fetched Booda Tug-o-Rama toys for your dogs! These durable rope toys feature nylon and rubber to give dogs hours of chewing, tugging fun. Learn more about Petmate's grrr-eat lineup of pet products by visiting www.petmate.com.
Let Arden 'edu-tain' you!
Looking for a professional speaker, MC or workshop leader for your next event - one guaranteed to "edu-tain" your audience? Arden is America's Pet Edu-Tainer™ She informs and delights audiences all over North America on pet trends, pet behavior, pet safety and more. Click HERE to book Arden at your next pet event!
Like what you see? Email Arden about creating an email marketing and social media campaign for your business or non-profit group!
Dog Lovers -- Dream BIG and Win!
If you had $500,000 to create a dream dog park where you and your buddy could play together, what would you do? Answer correctly - and creatively - and you could win $10,000 and win a $500,000 makeover at your local dog park.
You read right: $500,000.
For a chance to have dogs in your community enjoy heaven on Earth, enter the third annual Beneful Dream Dog Park Contest.

Arden Moore is the pet expert on the Beneful Dream Dog Park team that also includes Emmy-winning actor Eric Stonestreet of ABC's smash hit Modern Family and Jason Cameron of DIY's Desperate Landscapes show. All three were on hand to congratulate this year's winner - Jenny Wilson and her rescued dog, Honey Belle, at the opening of the second Beneful Dream Dog Park at Veterans Park in Alabaster, AL.

Click here to enter and try to win a dream dog park in your community. Don't delay - the contest deadline is Aug. 22. Talk about bow-WOW!
Surfing Dogs...and Goats!
On June 16, surf-seeking members of the So Cal Surf Dogs set not one, but three world records at the 7th annual Loews Coronado Bay Resort event in Coronado. Riding a special surfboard crafted by legendary surfer Scott Chandler, the canines hung 20 to the 9th degree and landed in the Guinness Book of World Records three times: most dogs on a surfboard (17), most dogs on a surfboard with a surfer (8) and most dogs on a surfboard with a tandem (Chandler and his daughter, Tyler). Riding the waves for all three records was Arden Moore's gutsy 12-pound poodle-terrier mix, Cleo.

Not to be outdone, a pair of goats named

Goatee and Pismo

showed off their surfing skills at San Onofre State Beach in Orange County, California. No kidding! Watch their steady maneuvers on this

ABC News video


What's next - surfing chickens?
Real Men Really DO Love Cats!
Move over, cat ladies. Some of the most macho guys are major feline fans. And leading the paws cause is Animal Planet's "My Cat From Hell" star Jackson Galaxy (shown here sporting the signature t-shirt). RC Tees is teaming up with Galaxy (aka Cat Daddy), who will make a $2 donation to Much Love Animal Rescue for every Real Men Love Cats item purchased from their Etsy shop throughout the month of July. So, check out the site and pick out a purr-fect gift for the cat-adoring guy in your life. And, be sure to tune into Jackson Galaxy's show on Animal Planet and listen to his wise feline behavior advice shared on Arden's Oh Behave Show on Pet Life Radio.com by clicking here.
Spotlight: Nancy Zidonis and Amy Snow
Nancy Zidonis

Amy Snow

Each month, Arden spotlights people who make this planet a better place for pets and people. This month, she salutes Nancy Zidonis and Amy Snow, co-founders of the Tallgrass Animal Acupressure Institute based in Larkspur, CO. For more than two decades, they have teamed up to provide hands-on healing of this ancient modality on dogs, cats, horses and other animals. In addition, they generously are passing on these much-needed skills in books, manuals, videos, meridian charts and hands-on workshops.

Just like us, our companion animals suffer muscle aches and pain and can benefit from acupressure to bolster their immune system, strengthen muscles, tendons, joints and bones and unleash feel-good hormones called endorphins. Learn more by visiting their site:www.animalacupressure.com.

Amy Snow, along with a Tallgrass graduate Nedra Abramson, founder of Acupressure For All Creatures, were special guests on Arden's Oh Behave Show on Pet Life Radio.com. Tune in by clicking here. And, be the 19th person to email Arden with the code word, Tallgrass, and win an autographed copy of either Acu-Cat or Acu-Dog book. Please indicate if you have a dog or a cat. Discover the many healing benefits acupressure provides for your pet.
Stay Cool During The
Dog Days of Summer
Most of the country has been dealing with triple-digit temperatures for far too long, but did you know that temperatures in the 70s can also pose dangers to pets in cars? The safety-conscious folks of My Dog Is Cool.com are providing free RedRover's "Don't Leave Me in Here - It's Hot!" fliers that you can slip under a car's windshield wiper to alert the dog's guardian to think twice about leaving his or her pet in a hot car again. And, to prove how hot a parked car can be for a pet even when the temperatures are in the 70s, they produced this video. Click here to view and please share it with your pet pals.
Yapping with
The Dog Talk Diva
Do you smother your dog with kisses? Shower him with oodles of toys? Give him full freedom in your home? Unintentionally, you are increasing his rank as the top dog in your home. That's the message from Camilla Gray-Nelson, aka the Dog Talk Diva, who unleashes grrr-eat advice in her book, Lipstick and the Leash: Dog Training a Woman's Way.


Gray-Nelson specializes in dog training for women and will happily autograph a copy of her book to the 12th person to email Arden with the code words, Dog Talk Diva. And, tune in to this special episode of the Oh Behave Show on Pet Life Radio.com as she dishes out dog talk diva advice with host Arden Moore. Learn more by visiting www.dogtalkdiva.com.
National Dog Party Day Is A Big Success!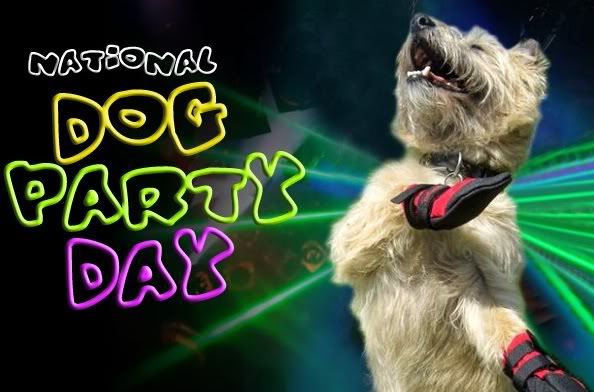 Arden Moore
, creator of
National Dog Party Day
, gives a paws-up salute to everyone who helped make the
2nd National Dog Party Day
a major success. This year's event was staged in New York, Miami and San Diego where hundreds partied with their pups in such fun games as Four Legged Life's Tunnel of Love and K9 Karaoke.
We are happy to report that more than $15,000 was netted and donated to these hard-working pet charities: Spay Neuter Action Project, Paws 4 You Rescue and Bideawee. Mark your calendar and save the date: June 21, 2013 -National Dog

Party Day will take place in even more cities.
Lights, Cameras...Fascinating Pets!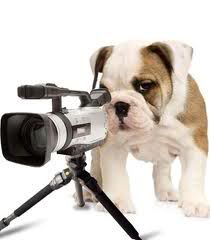 We're on the hunt for fun, funky and fascinating videos that spotlight cats, dogs and other animals. Please send your favorites to Arden to share in the next issue. This month, pet lover Jocelyn Shannon, of Oceanside, CA scoured the Internet and came up with these must-see videos. The first is a pet parody featuring a Corgi named Carly Rae Jepsen with a melodic voice. Click here to view. The second video features a cool cat named Kodi who demonstrates how to 'train' humans in the fine art of leash walking. Take a look here.
Arden is Unleashed on America!


For "Mutts" More on Moore: