Fetch Tickets Now
For National Dog Party Day!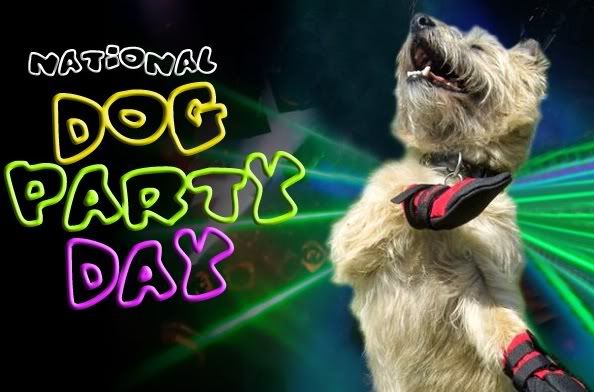 It's time to party like a pup, America! The second annual National Dog Party Day - created by Arden Moore, founder of Four Legged Life - takes place on June 22! We are unleashing fun at three party sites: New York City, Miami and San Diego with net proceeds benefitting these grrr-eat charities: Spay and Neuter Project, Bideawee and Paws 4 You Rescue.

Book this date, bring your dog and get ready to paw-tee with a purpose! Games include K9 Karaoke, Snoopy Says and much more. Tickets are $25 apiece and attendees take home gift bags valued beyond $60 and have the opportunity to win mega prizes!

What are you waiting for? Space is limited and proceeds help three pawsome charities. Click here to the party site you plan to attend: New York City, San Diego or Miami. Sponsorships are still available! Learn more by visiting National Dog Party Day. Support this cause by becoming a Facebook Fan of the National Dog Party Day by clicking HERE and tell your pet pals!



Tagg Keeps Tabs On Your Pet
Keeping tabs on your dog has never been easier thanks to the sophisticated GPS tracking talents of Tagg, The Pet Tracker. Even if your wayward dog made a splash in a pool or lake, the Tagg™ tracker is on the case, quickly notifying you of your dog's whereabouts on your smartphone or computer.

Tagg™ tracker is a national sponsor for National Dog Party Day, but you don't have to wait until June 22 to try to win one. That's because the 15th person to email Arden with the code word, Tagg, will win a Tagg™ master kit that includes the tracker, docking station, collar clip assembly, power kit - and three months of service included. Nice!

Tagg- The Pet Tracker is available online as well as at Target, Apple and Amazon.com.

To learn more about how Tagg gives you peace of mind, please click HERE.


Poo Power - A Bright Idea?
At
Arizona State University
, a group of young engineers have invented a machine that transforms your pup's poo into power. You read right. Now there is a new use for doggy deposits. City officials in
Gilbert, AZ
are saving tax dollars and keeping parks lit at night - in part, by relying on what they refer to as a dog waste digester.
For more details, click
HERE
for a video posted on Purina's Petcentric site. Here's a creative idea that one can poo poo without being insulting!
Make Fleas Flee with DERMagic!
Rub-a-dub-dub! Keep your dog's coat healthy, fresh smelling and free of fleas! The makers of DERMagic Skin Care offer a line of bars and liquid shampoos and conditioners formulated to condition and hydrate the skin, fight bacterial microbes and fleas and ease tangles in coats.
The DERMagic bars contain certified organic ingredients handmade in the Pacific Northwest. We salute them for planting a tree for every 10 shampoo bars sold. Be the 4th and 14th person to
email Arden
with the code word, DERMagic, and win a 3.5 ounce
DERMagic Flea Shampoo Bar
that contains the natural flea-killing power of diatomaceous earth. To learn more, visit
DERMagic
.
Cats Go Crazy for Ducky World!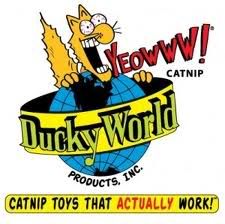 Yeowww! That's the buzz word often associated with Ducky World, makers of paw-some catnip toys that truly filled with the best organically grown catnip in the world that are sure to get your feline to yeowww with excitement!

Ducky World is treating you loyal feline fans by awarding not one, but three giveaways. Be the 5th, 10th and 15th person to email Arden with the code words, Ducky World, and win a set of three Yeowww! My Cats Balls prize.

Congratulations to last month's winners: Pashe Sykes, Elissa Wolfson and Amy Heimann. We will be connecting you with the dandy Ducky World team soon to arrange for your prizes to be mailed to you so your felines can put a capitol F in fun. Learn more about Ducky World by clicking HERE.
Play It Safe - Enroll in a Pet First Aid Class!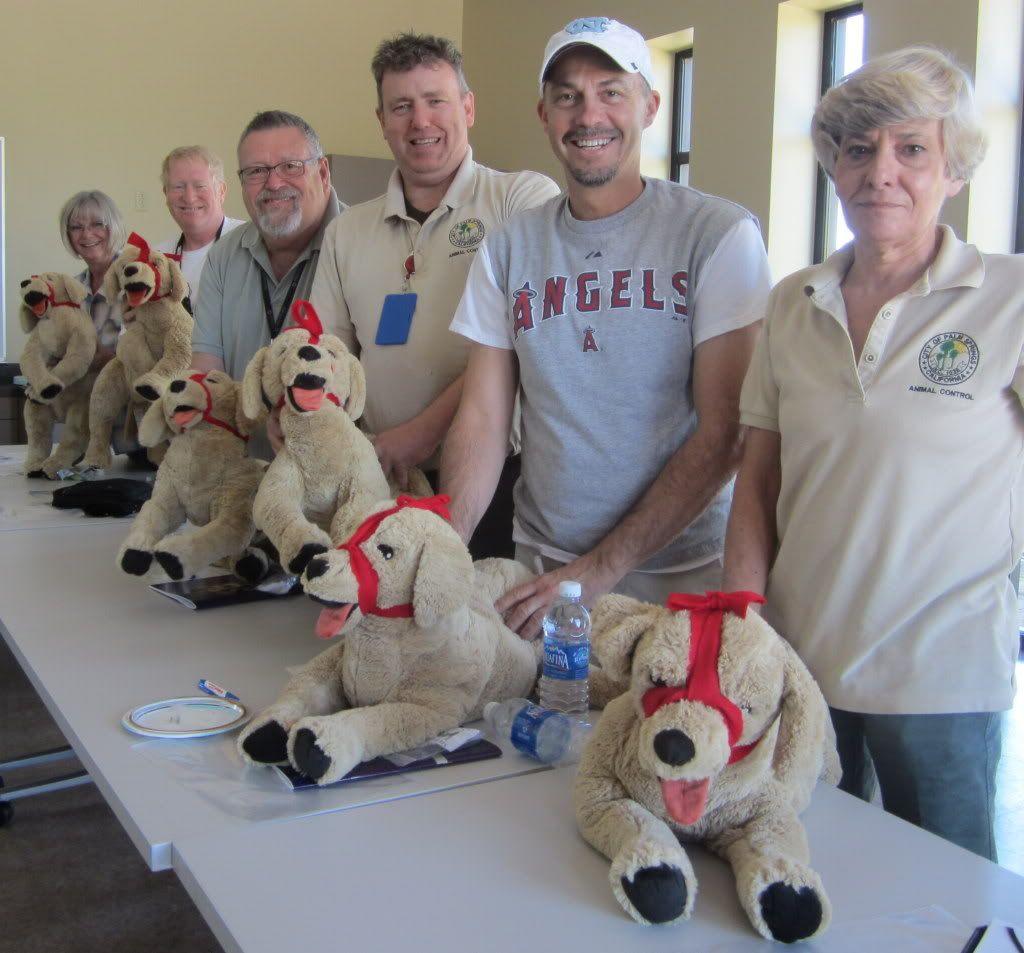 As a Pet Tech certified instructor,
Arden Moore
customizes hands-on training classes up and down the West Coast. With her tolerant four-legged "teacher's pets" - her dog,
Chipper
and her cat,
Zeki
- Arden recently conducted three classes at the
Palm Springs Animal Shelter
where staff, volunteers and board members earned two-year certification.
Sign up for a pet first aid, safety, CPR and wellness class by contacting
Arden
and by visiting her
Pet First Aid 4 U
site. Final request, please become a
Facebook Fan of Arden's Pet First Aid
site by clicking LIKE and asking your pet pals to join you - here's the
LINK
.
Actor Steven Weber Is On the Air!

Versatile actor Steven Weber appeared on the Oh Behave Show on Pet Life Radio to discuss his latest role - a heart-rending portrayal of a homeless war veteran who bonds with a stray dog in Duke, a Hallmark Movie Channel production. Weber, the former star on the hit TV comedy, Wings, is an in-demand actor who has recently appeared on Desperate Housewives, Without a Trace and Hot in Cleveland, starring Betty White. Tune in as Weber chats with show host Arden Moore by clicking HERE.
Meet A Top Dog in Real Estate and for Pets in Need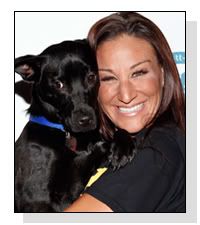 When it comes to helping pets,
Tanya Marchiol
is the real deal. Full of energy and a can-do attitude, this leading real estate expert is in-demand guest on
Sirius Satellite Radio, CNN
and
The Real Deal
. She is also a proud pet parent of three giant
Cane Corso
dogs named
Capo, Dolce
and
Vita
. She shares savvy tips on selecting the right house for you - and your pets - and how to sell your pet-occupied home on a special episode of the
Oh Behave Show on Pet Life Radio
. Take a listen by clicking
HERE
and learn more about Tanya by visiting her
site
. And before you dash to the next item, we encourage you to like Pet Life Radio by becoming a
Facebook Fan
by clicking
HERE
. Thank you!
Hey Doggies, Fetch This from Petmate!

Petmate offers the perfect toy for dogs who live to fetch - the Booda Designer Flyer. This flyer, made from durable parachute material, not only flies, but also floats, making it ideal for land and water play. It comes in oodles of dog-themed designs, too. Way cool! Be the 17th person to
email Arden
with the code words, Booda Designer Flyer, and fetch one for your canine pal. Learn more about Petmate's grrr-eat lineup of pet products by visiting
www.petmate.com
.
Travel in Style, Pets!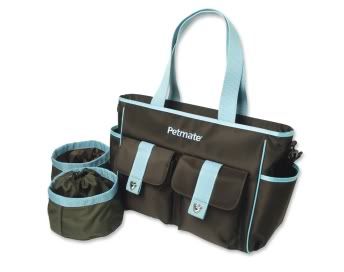 Congrats, Brenda Swanson! You are the lucky winner of the stylish-yet-functional Petmate Travel Bag Set in your chosen color - espresso! The bag includes a foldable water bowl and drawstring food dish, spacious interior with multiple pockets perfect for hand sanitizer, toys, treats, leashes and clothing. Two end pockets are sized for holding 20-ounce water bottles. And, don't forget the two quick access pockets on the front for storing keys, cell phones, and waste bags. Learn more about this and other Petmate products by clicking HERE.
Petco Prize Winner!

Take a (play) bow, Donna Key! You just won the
Petco Big Head Green Alien Dog Toy
for your canine pal. This toy sports a big, puffy head with tear-drop shaped eyes all covered in green mesh with a squeaker hidden inside. Check out Petco's vast array of pet products by clicking
HERE
.
Let Arden 'edu-tain' you!
Looking for a professional speaker, MC or workshop leader for your next event - one guaranteed to "edu-tain" your audience? Arden is America's Pet Edu-Tainer™ She informs and delights audiences all over North America on pet trends, pet behavior, pet safety and more. Click HERE to book Arden at your next pet event!
Like what you see? Email Arden about creating an email marketing and social media campaign for your business or non-profit group!
Let's Get Catty!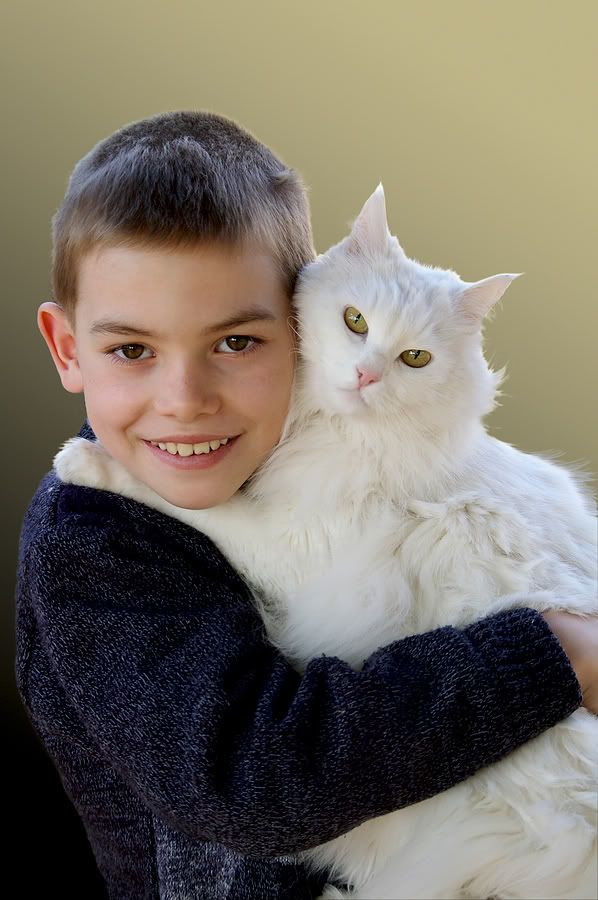 Nothing signifies bliss better than a happy purr. May 30 has been officially declared to be Hug a Cat Day. Please celebrate by treating your feline friend to a heart-felt hug - or offer a cat-version of a human hug by giving him a gentle head butt and making soft eye winks. Your cat will think you are meow-va-lous!
Feline Secrets Revealed!


Famous veterinarian
Marty Becker
is letting the cat (secrets) out of the bag in his latest book aptly called,
Your Cat: The Owner's Manual: Hundreds of Secrets, Surprises, and Solutions for Raising a Happy, Healthy Cat
. Dr. Becker is the spokesperson for
Vetstreet.com
, the top website for veterinarian-reviewed pet-care info as well as the resident veterinarian on
The Dr. Oz Show
and veterinary correspondent for
ABC's Good Morning America
show.
Dr. Becker is touring 25 major cities now through June to share his time-tested and often surprising insider secrets for raising a happy and contented cat. Why, he will reveal how to decrease shedding by up to 90 percent, reduce hairballs and how to enrich the lives of indoor cats. He will give away autographed copies of his new feline book to the 9th and 18th person to
email Arden
with the code words, Marty Becker. For details on his cat tour, please visit his
site
.
Hike This Way! Woof!
Take the ho-hum out of those sidewalk treks with your dog by doing a hike together. Hikes provide great cardiovascular workouts and combat stress. As a Vetstreet.com editor,
Arden
interviewed
Dr. Christine Zink, DVM, PhD
, a veterinarian who specializes in canine sports medicine in Baltimore, Md., for her top tips for getting the most out of a hike with your pup.
Dr. Zink advises that you:
Book physicals for you and your dog before lacing those hiking books.

Master the "come back" call. Practice your dog's recall capabilities in an enclosed area, such as a backyard, before allowing him to be off-leash in hiking areas that permit dogs on trails.

Pack with safety in mind. Your backpack should include plenty of water for you and your dog, easy-to-digest protein doggie treats (such as dried liver), sunscreen for white or thin-coated dogs, a small pet first-aid kit and your cell phone.
For more details, please click
HERE
for the full story posted on
Vetstreet
.
Aid for Scaredy Cats!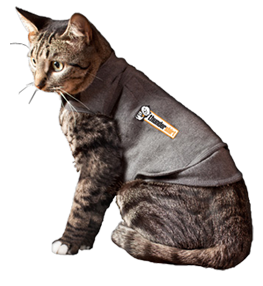 Following its success with restoring calmness in thousands of dogs, the makers of
Thundershirt
have created a new version for cats. The feline Thundershirt applies gentle, constant pressure that calms cats when they feel anxious or fearful - like trips to the veterinary clinic or getting their nails clipped.
How does it work? Animal behavior experts such as
Dr. Temple Grandin
explain that comfortable Thundershirt applies pressure that produces a calming effect on the nervous system. Got a cat who is easily scared? Be the 11th person to
email Arden
with the code word, Thundershirt, and you can be a winner! Learn more by clicking
HERE
.
Spotlight: Pilots N Paws
Each month,
Arden
spotlights people who make this planet a better place for pets and people. This month, she salutes members of a special elite flying team -
Pilots N Paws
- and founders
Debi Boies
and pilot
Jon Wehrenberg
. A fleet of more than 2,500 pilots all over the country team up to transport shelter animals to find them permanent, loving homes.
Recently, 16 dogs and six cats hitched a ride in a single-engine plane in Fairfield, Ill. and were flown to Chicago to be placed with rescue organizations to help find them homes. Check out this heartwarming video from
WMAQ-TV in Chicago
. For more info on Pilots N Paws, click
HERE
.
Save Our Garden!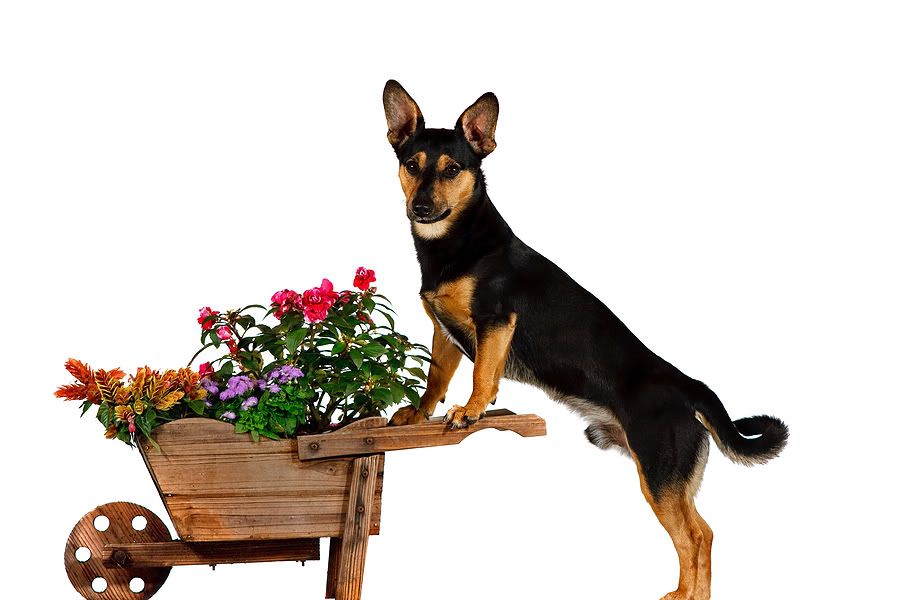 Got a dog with a penchant for digging? Neighborhood cats who use your fresh topsoil as a litter box? Help is here. Master gardener
Judy Macomber
, Editor-Publisher of
Pet Lovers Publications
, unearths these tips:
Time the planting of your garden when your dog is indoors or being taken on a l-o-n-g walk.
Plant a hedge along your fence line or grow jasmine on a chain-link fence to prevent your dog from racing up and down and trampling blooms and grass.

Stop stray cats from soiling gardens by installing Coyote Rollers along the top of your fence or garden-specific Cat Scat Mats.

Hoist delicate plants in hanging pots, so they're out of paws' reach.
For more details, please click
HERE
for the full story posted on
Vetstreet.com
.
Lights, Cameras...Fascinating Pets!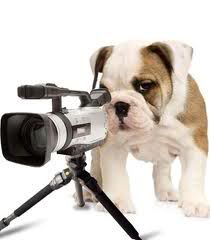 We're on the hunt for fun, funky and fascinating videos that spotlight cats, dogs and other animals. Please send your favorites to
Arden
to share in the next issue. This month,
Jocelyn Shannon
alerts us to this video that features
Henri, the Existential Cat
. Click
HERE
as he ponders his dull existence as narrated by someone with a French accent.
For dog lovers,
Florence Frum
sent us this video of a very determined
Bulldog named Gus
who desires of having a pool - in the living room. Click
HERE
and get ready to give Gus an A for effort.
On the Prowl for the Ugliest Cat


Have you ever looked at your cat and thought, "You are just so ugly you're cute?" Snap your cat's photo and send it in! Damon Plumides and Arthur Mark Boerke, authors of The Adventures of Caterwaul Cat: Feline Pie are having a contest to find the ugliest cat in America to include in their next book!


Rules for entering the contest can be found by clicking
HERE
. Hurry - the contest ends on May 31. The winning cat will receive a part in the new book, a professionally sketched, framed illustration of the cat signed by the authors and illustrator as well as gift certificates.
Arden is Unleashed on America!


For "Mutts" More on Moore: