Me-WOW! That's what people declare after touring the world's finest feline playground - The Cats House in San Diego. Here's your chance to experience this world-famous place and benefit a worthy cause. The multi-talented Bob Walker and Frances Mooney are staging the annual Open Cats House with a two-hour Special Preview on May 19 for $25 and a guided tour on May 20 for $5. A portion of the proceeds will benefit the East County Animal Rescue. Step inside this specially designed home that the folks at Ripley's Believe It or Not declare to be: "A cat's dream playground" and Animal Planet describes as "the most wildly cat-centric abode imaginable."


Get Ready To Paw-tee With a Purpose!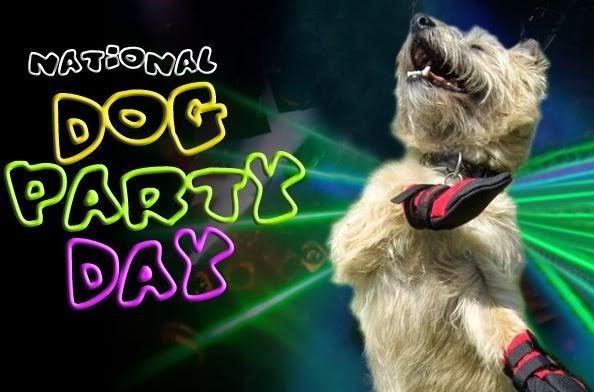 Mark your calendars for a Double Dog Day celebration on June 22, 2012. This is the day that you will "work like a dog by day and party like a pup at night" for two great events: Take Your Dog to Work Day - sponsored by Pet Sitters International and National Dog Party Day™ -- created by Arden Moore, founder of Four Legged Life. We are unleashing fun at three party sites: New York, Miami, and San Diego. All net proceeds will benefit these grrr-eat charities: Spay and Neuter Project, Bideawee and Paws 4 You Rescue. Learn more details on how to attend the ULTIMATE Dog Party of the Year and how you can become a sponsor by clicking HERE. And, please become a Facebook Fan of the National Dog Party Day by clicking HERE and be sure to tell your pet pals!


Travel in Style, Pets!
For your next road trip or travel adventure with your cool canine or travel-minded kitty, why not go in style? The
Petmate Travel Bag Set
scores paws-up approval for its stylish looks and practicality. The product features a foldable water bowl and drawstring food dish, spacious interior with multiple pockets perfect for hand sanitizer, toys, treats, leashes and clothing. Two end pockets are sized for holding 20-ounce water bottles. And, don't forget the two quick access pockets on the front for storing keys, cell phones, and waste bags. Be the 15th person to
email Arden
with the code words, Petmate Travel Bag, to win. Please indicate the color you prefer - expresso (shown here) or pink. Be sure to include your full name and phone number. Good luck! Learn more about this and other
Petmate
products by clicking
HERE
.
Petmate Dog Toy Winners!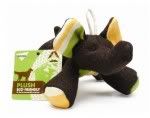 And speaking of
Petmate
products, here are the winners from last month's e-newsletter:
Vanessa Sorace
is the winner of the
Petmate Eco-Friendly Plush Toy
and
Randi Schwartz
is the winner of the
Boodaź Squeakbottle™
. The eco-friendly toys are made of 100-percent recycled material and machine washable to dash away the drool! The Booda SqueakBottle delivers the crunch of a water bottle and the squeak of a plush toy. Check out other
Petmate
products by visiting
www.petmate.com
.
Pet Life Radio's Megan Blake Earns Genesis Awards Recognition!
Take a well deserved (play) bow, actress Megan Blake and Pet Life Radio producer Mark Winter! Megan and Mark teamed up with a series of radio interviews about the Best Friends Animal Sanctuary on Megan's Super Smiley Adventure Show on Pet Life Radio. The result? Honorable mention recognition at the 2012 Genesis Awards. Click HERE to catch more details. And before you dash to the next item, we encourage you to like Pet Life Radio by becoming a Facebook Fan by clicking HERE. Thank you!
Woof Walkers Know How to Paw-tee!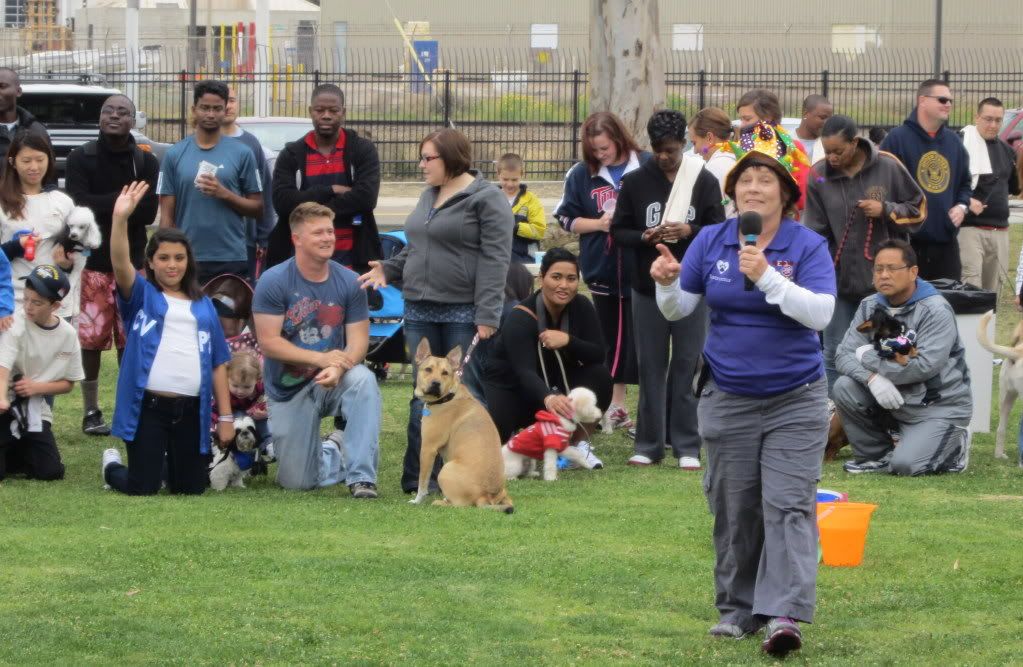 Arden Moore
, creator of
National Dog Party Day
, hosted her LARGEST dog party to date as she recently edu-tained more than 800 attendees at the annual Woof Walk held at the
Naval Base in San Diego
. The crowd featured dogs of all sizes, ages and breeds and their people who vied for party prizes in such games as Snoopy Says and Canine Musical Chairs. Arden personally salutes organizer
Maria Reiff
for staging this great event.
Petco's Alien Dog Toy - It's Out of this World Fun!
Petco has gone to the end of the earth to find a cute, soft, engaging toy sure to send your dog tail-wagging in delight! The Petco Big Head Green Alien Dog Toy sports a big, puffy head with tear-drop shaped eyes all covered in green mesh with a squeaker hidden inside. Be the 10th person to email Arden with the code words, Alien Toy, to win this prize. Be sure to provide your full name and phone number so we can get the prize out to you pronto! Check out Petco's vast array of pet products by clicking HERE.
Petco Triple Prize Winners!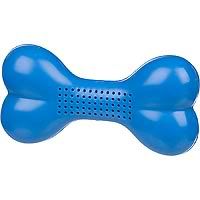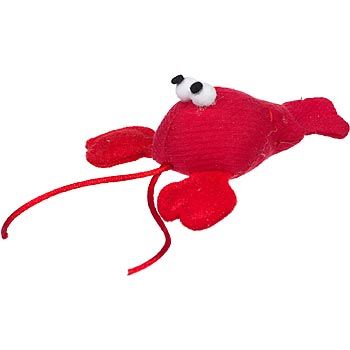 Wow - many of you vied to get your paws on three terrific Petco prizes from last month's e-newsletters. Happy to announce these winners: Diane Sammarco won the Petco Hydro Bone Dog Toy; Wendy Christensen claims the Petco Lobster Catnip-Filled Toy and Tara Whitnah won the Car Seat Barrier. Congrats to all!


Let Arden 'edu-tain' you!
Looking for a professional speaker, MC or workshop leader for your next event - one guaranteed to "edu-tain" your audience? Arden is America's Pet Edu-Tainer™ She informs and delights audiences all over North America on pet trends, pet behavior, pet safety and more. Click HERE to book Arden at your next pet event!
Like what you see? Email Arden about creating an email marketing and social media campaign for your business or non-profit group!
Play it Safe, Party with a Purpose and Go Catty in a Good Way!


April is designated as
National Pet First Aid Awareness Month
- and we're not fooling! Show how much you truly love your pets by enrolling in a pet first aid class, keeping a pet first aid kit in your home and vehicle and by being your pet's best health ally at all times.
As a
Pet Tech
certified instructor,
Arden
shares these pet first aid tips:
Fortify your cell phone. Be sure your phone carries contact info for your veterinarian, emergency after-hours veterinary clinic and ASPCA Animal Poison Control Center (888-426-4435). Also, download your smartphone with the Pet Tech PetSavers App ($4.99) - a real lifesaver of info you will need during a pet emergency. Click HERE to down load the App and be sure to add the code, ARDEN.
Keep paws off your sugar-free gum. One of the most dangerous poisons to dogs is the chemical, xylitol, found in sugar-free gums. Don't leave your pack of gum in your open purse, counter top or other place a curious canine can sniff and eat.
Do be down in the mouth. One way to check your pet's health is by gauging the color of the gums. Use your index finger and gently press against the gums for two seconds. Healthy gums should bounce back to bubblegum pink in color. Consult your veterinarian if your pet's gums are pale or bright red.
Arden customizes these hands-on training classes up and down the West Coast. Sign up for a pet first aid, safety, CPR and wellness class and earn a certificate. Arden, along with her tolerant assistants - her dog, Chipper and cat, Zeki - will conduct three classes this month at the Palm Springs Animal Shelter. Register today by contacting Arden and visit her Pet First Aid 4 U site. Final request, please become a Facebook Fan of Arden's Pet First Aid site by clicking LIKE and asking your pet pals to join you - click HERE for the link.
Cats Go Crazy for Ducky World!
Yeowww! Did I get your attention? That's the buzz word often associated with Ducky World, makers of paw-some catnip toys that truly filled with the best organically grown catnip in the world that are sure to get your feline to yeowww with excitement!


Arden and her cool travel cat, Zeki are huge fans of Ducky World. For starters, Ducky World works closely with private farmers to grow, manage and harvest the best organically grown catnip in the world. And, Ducky World founder Kevin Duck promises that each and every toy is filled with this fabulous catnip - sure to get cats like Zeki to go crazy with delight!


In fact, click here for a short video gaining popularity on
YouTube
featuring
Zeki
going ga ga over a
Ducky World
toy. Click
HERE
to watch.
As a special sponsor of this e-newsletter,
Ducky World
is treating you loyal feline fans by awarding not one, but three giveaways. Be the 3rd, 13th and 23th person to
email Arden
with the code words, Ducky World, and win a set of three
Yeowww! My Cats Balls
prize. Be sure to provide your full name and phone number so we can get this prize in your cat's paws pronto! Learn more about
Ducky World
by clicking
HERE
and tune into an
Oh Behave Podcast on Pet Life Radio
featuring
Kevin Duck
and cat veterinarian
Arnold Plotnick
discussing the many virtues of catnip and cat toys by clicking
HERE
.
Dance, Dance, Dance...With Your Dog!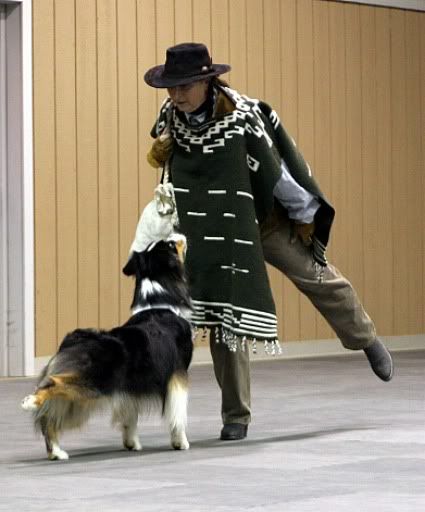 Move over,
Dancing with the Stars
. The real dance competition getting crowds howling with delight spotlights dance couples with six feet! As a
Vetstreet.com editor, Arden
recently profiled three legendary stars in the canine musical freestyle world.
Please click
HERE
to see the full story as well as a fancy-footstepping slide show of
Michele Pouliot
and her Australian Shepherd,
Listo
with Fred Astaire moves:
HERE
. To get you into the dance mood, click here for a fun, short video of Michele and Listo saluting some of America's classic TV shows with amazing dance moves:
HERE
.
Spotlight: Reality Rally's Gillian Larson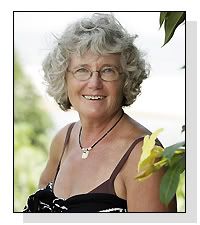 Each month,
Arden
spotlights people who make this planet a better place for pets and people. This month, she salutes America's most awesome adventure granny:
Gillian Larson
. After competing on the hit TV show,
Survivor
, Larson is now orchestrating a HUGE three-day fundraising event called
Reality Rally
. On April 13-15, more than 100 stars from 32 reality TV shows, canine celebrities and more will join Larson for fun and adventure with the goal to raise money and awareness for
Michelle's Place
, a breast cancer resource center in Temecula.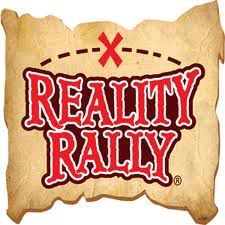 For more details, tune into a special episode of the
Oh Behave Show on Pet Life Radio
that features Larson, TV's The Mole's
Craig Silke
and
Judy Fridono
, pet parent of the world-famous
Ricochet
, the surf-ice dog. Click
HERE
.
Roslyn Kind Sings and Supports Pets!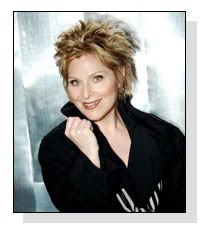 The always energetic, engaging and entertaining
Roslyn Kind
pops in as a very special guest on
Arden's Oh Behave Show on Pet Life Radio
. Rozzie chats about her inspirational Yorkie named
Josh
, what life was like growing up in Brooklyn with her older sister,
Barbra Streisand
and why she is a major advocate for charities and groups dedicated to pets, children and those with Alzheimer's Disease. And, yes, she sings on the show! Brava, Rozzie! Tune in to this special show by clicking
HERE
and be prepared to laugh and feel wonderful! Learn more about this superstar by visiting her
site
.
Lights, Cameras...Fascinating Pets!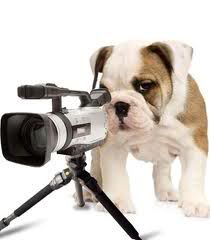 We're on the hunt for fun, funky and fascinating videos that spotlight cats, dogs and other animals. Please send your favorites to
Arden
to share in the next issue. This month, we showcase what we consider one of the all-time grrrr-eatest greetings: A dog named
Chuck
leaping out of the parked SUV to shower his pet parent, a soldier back from duty. Click here to see this video courtesy of
Vetstreet.com
that is sure to make you smile and shed a tear of joy
HERE
. For our feline friends, check out this cute video of a cat and his new best friend - a lookalike stuffed animal, also courtesy of
Vetstreet.com
.
Arden is Unleashed on America!


For "Mutts" More on Moore: