Celebrate Responsible Pet Health Month - Every Day!
What? You haven't heard the news? February is a short month filled with many notable holidays - including a favorite among dogs, cats and other critters: Responsible Pet Ownership Month.

Participating in this event is easy. Arden offers these ideas:
Scrutinize meal and treat labels. Provide your dog and cat high-quality foods and treats that best meet your pet's age, activity level and health condition, What you dish up in the food bowl can go a long way in extending your pet's life.
Enroll in a pet first aid/CPR class. Learn what to do in a pet emergency and be your pet's best health ally. For those in San Diego area, Arden's next pet first aid class is Feb. 26. Contact Arden for details on how you can enroll in this hands-on training that earns you a certificate - and your pet's admiration!
Treat your pet to a therapeutic massage. Forego those absent-minded pats on the head. Instead, devote 5 to 10 minutes carefully and calmly massaging your pet's torso to ease aches and speed blood flow.
How do you plan to celebration Responsible Pet Owners Month? Submit your examples to Arden who will award a $50 Petco gift card to a lucky subscriber. Deadline to submit is Feb. 28.
Allia Is All About Cats, Dogs and Prizes!
Allia Zobel Nolan must possess the world's strongest typing fingers. This Connecticut resident has authored more than 150 books and sold more than 2.5 million copies. Her latest books cater to dog and cat lovers. Love her titles: I'd Rather Be A Cat: The Official 'Better Than Dogs' Cat Book and Dog Confessions: Shocking Tales Straight From the Doghouse.

A sampling from the cat book: We (cats) don't waste energy on banalities such as fetching or shaking hands. An order to sit or roll over? Fuhgetaboutit!

A gem from her dog book: Porkchops, a mutt from Indianapolis, confesses: Homework? Yeah, I ate it...and Mom's cell and a violet plant too. But, hey, there's always room for dessert.

Allia is autographing TWO free copies of each book. Be the 5th and 15th person to win the cat book and the 8th and 18th person to win the dog book. Indicate if you want the cat or dog book to Arden. And, check out the always-creative, always-clever Allia by visiting her site: www.alliawrites.com.



Meet Margaret Armstrong: A Double Winner!
Paws up to Margaret Armstrong, aka The Pooch Granny. This professional pet sitter shared her adoption tale about rescuing a puppy mill miniature Poodle she named Allie who lived in a rabbit cage for five years producing litter after litter before landing a loving home with Margaret. You earned an autographed copy of Arden's best-selling book, The Dog Behavior Answer Book. And, Margaret was also the lucky recipient of the Thundershirt, the therapeutic, veterinarian-endorsed jacket that uses gentle, constant pressure to calm dogs and relieve anxiety. This is a perfect gift for Allie who - thanks to Margaret - is gaining confidence every day. Learn more about Thundershirt by visiting its website: www.thundershirt.com.
Erik's Hope - A Real Page Turner!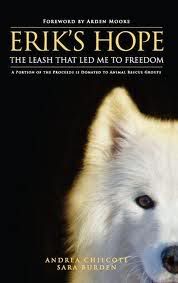 For many years,
Andrea Chilcote
prided herself on being a savvy executive business coach. But thanks to a strong, spiritual connection with a rescued dog named
Erik
, she now possesses the confidence to feel fear, ask for help and openly grieve. She shares her powerful journey in a must-have book,
Erik's Hope: The Leash That Led Me To Freedom
. Arden wrote the foreword for this book and invited Andrea to be a guest on her
Oh Behave show on Pet Life Radio
. Take a listen by clicking here for the episode:
www.petliferadio.com
.
Win an autographed copy of
Erik's Hope
by being the 12th person to email Arden
[email protected]
with the code word, Erik. And learn more about Andrea by visiting
www.erikshope.com
.
Margaret Cho Knows...Dogs!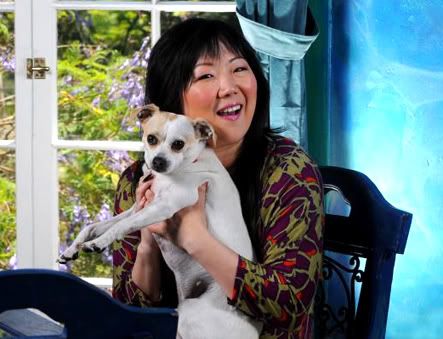 Cheryl Kelly, get ready to turn up the volume and groove to the cools tunes on singer Margaret Cho's latest CD aptly called Cho Dependent. You were the lucky winner by being the 5th person to email Arden with the code words, Cho Dependent, And all of you who love music, love comedy and love pets - you can be a winner by tuning in to Arden's special Oh Behave Show on Pet Life Radio. Learn more about Margaret by clicking here: http://margaretcho.com .
National Dog Party Day 2012!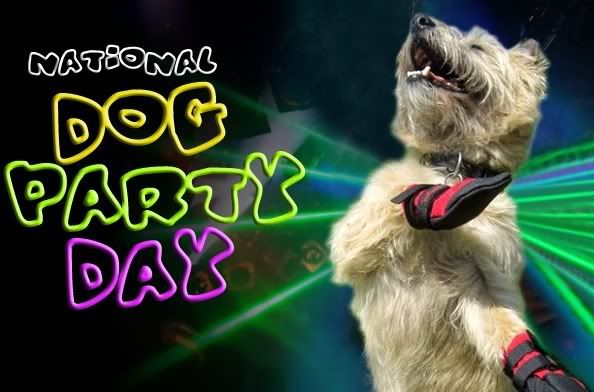 It's never too early to plan for a paw-tee! Mark your calendars for a Double Dog Day celebration on
June 22, 2012
. This is the day that you will "work like a dog by day and party like a pup at night" for two great events:
Take Your Dog to Work Day
- sponsored by
Pet Sitters International
and
National Dog Party Day (TM)
-- created by
Arden Moore,
founder of
Four Legged Life
. We are doubling with four party sites for 2012: New York, Miami, San Diego and LA. Click
HERE
to read the press release to get involved and become a sponsor.
Sign Up for Pet First Aid Classes
Calling all pet lovers and pet professionals! Show how much you truly love your dogs and cats by enrolling in a pet first aid class. Pet Tech certified instructor Arden Moore customizes these hands-on training classes up and down the West Coast. Sign up for a pet first aid, safety, CPR and wellness class taught by Arden and earn a certificate. Depending on the class, you might get to practice your skills on Arden's very tolerant class aides: her dog, Chipper and her cat, Zeki! Register today by contacting Arden [email protected] and visit her new pet first aid site called Pet First Aid 4 U. Play it safe - for your pet's sake!
Cat Scratcher Giveaway!


Me-WOW!
Christi Cokely
is the winner of a
SmartyKat® Scratch Cabin
scratcher for her fine feline. SmartyKat® offers a diverse line of cat scratchers to satisfy your cat's need to scratch... and to save your sofa from being shredded. Learn more by visiting
www.smartykat.com
.
Let Arden 'edu-tain' you!
Looking for a professional speaker, MC or workshop leader for your next event - one guaranteed to "edu-tain" your audience? Arden is America's Pet Edu-Tainer™ She informs and delights audiences all over North America on pet trends, pet behavior, pet safety and more. Click HERE to book Arden at your next pet event!
Like what you see? Email Arden about creating an email marketing and social media campaign for your business or non-profit group!
Valentine's Day is Fur-Tastic!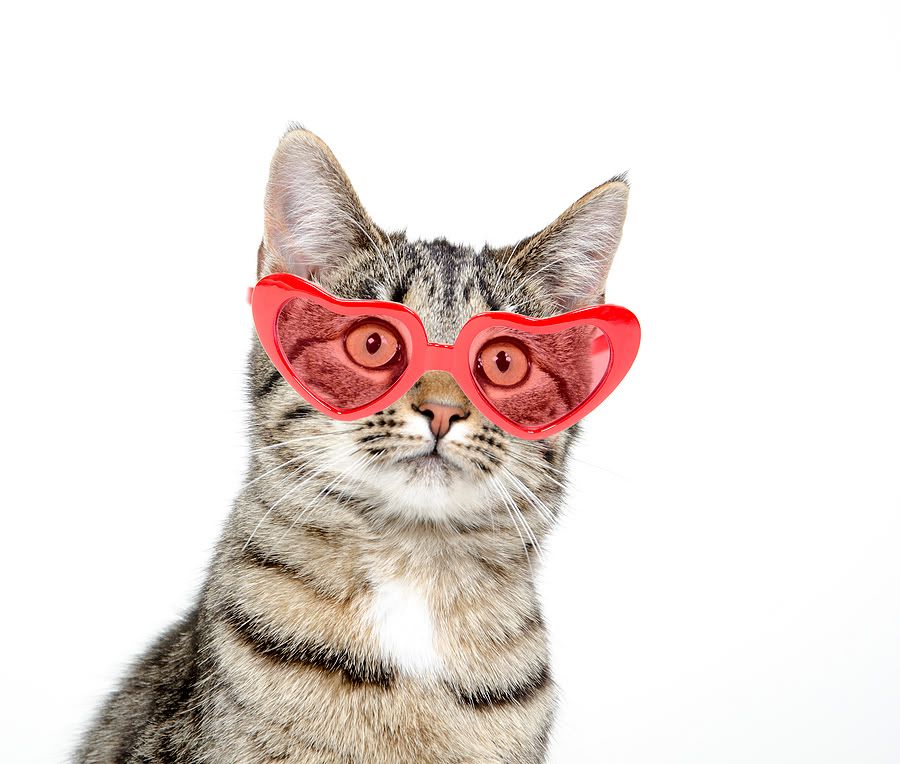 Valentine's Day is not only a holiday for lovers, but also represents a fetching way to celebrate the wonderful bond between people and their pets.
Yes, puppy love is powerful and no sound is sweeter than a cat's purr.
So, please set aside some time today to include your pet in your Valentine's Day celebration. And if you're looking to adopt a pet,
Arden
encourages you to click here
http://www.vetstreet.com/our-pet-experts/pet-matchmaking-service-creates-successful-love-connections
to view a special story on
Vetstreet.com
written by
Nora Zelevansky
that spotlights the
ASPCA's highly successful Meet Your Match
pet pairing program. It is designed to match pet and people personalities to ensure shelter pets land permanent and loving homes.
If you're looking for gift ideas, check out the
Vetstreet.com
slide show of ideas for that sweet dog or cat in your life by clicking here:
http://www.vetstreet.com/learn/10-great-gifts-for-beloved-feline-and-canine-valentines.
Cake Kit for Dogs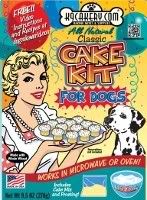 Finally, the fine folks at K9 Cakery are ushering in Valentine's Day by creating a new dog cake kit designed for quick and easy baking of homemade dog treats at home or away. The kit contains ingredients to make 12 miniature cupcakes for dogs in either a conventional oven or a microwave. It also includes one package of Fido's Frosting mix made of all-natural yogurt.


K9 Cakery founder Andrew Colsky is giving away THREE free dog cake kits. Just be the first three to email Arden with the code words, K9 Cakery, and we will dash out your prize pronto! Learn more about K9 Cakery by clicking HERE.
And Winner of Best in Show at Westminster Is....
Be sure to tune in tonight on
USA Network
from 8-11 p.m. EST to discover which dog - and which breed - earns Best in Show honors at the 136th annual
Westminster Kennel Club Dog Show
in Madison Square Garden in New York City.
Last year, a Scottish Deerhound named Hickory was a 60 to 1 long shot and scored an upset victory. Who will win this year?

While we wait, Arden shares a few fun and surprising facts about this top dog show:
Despite being a perennial most popular breed, the Labrador retriever has NEVER won Best in Show honors.
First held in 1877, the Westminster Kennel Club Dog Show is America's second-longest continuously held sporting event, behind only the Kentucky Derby.
Westminster pre-dates the invention of the light bulb and the automobile, the building of the Brooklyn Bridge and the Washington Monument, the invention of basketball and the establishment of the World Series.
Puppy Love...On the Run!
Arden
and her ageless, full-of-energy 9-year-old terrier mix
Cleo
joined hundreds of two- and four-leggers participating in the 5K Run/Walk Puppy Love to benefit the
Helen Woodward Animal Center
. We were part of the
Leash Your Fitness
team led by sprinting star
Cathy Hardalo
.
Arden and Cleo then 'cleaned up their act' and served as celebrity judges for the event's costume contest with a Valentine's Day theme. Yep, that's Cleo posing on the red carpet runway and our Leash Your Fitness running team. Learn more about Helen Woodward's animal mission by visiting
www.animalcenter.org.
Grrrrr! Canine Cancer Bites!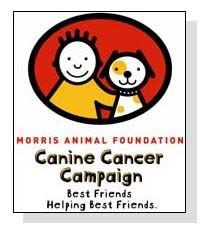 Sadly, 1 in 4 dogs over the age of 2 develops some form of cancer. But you can help improve those odds. Join the
Morris Animal Foundation's K9 Cancer Awareness
campaign. You'll be in grrr-eat company - actress
Betty White
is one of its main promoters!
There's still time for you to participate - or donate to the K9 Cancer Walk in San Diego on Feb. 18.
Magali Wright
serves as the
San Diego K9 Cancer Walk
chairperson. She organized this annual walk after her beloved dog, Teeka developed lymphoma and died. Arden is serving as a media sponsor for this event. For details on the walk, including a virtual sit and stay option, please visit
www.K9CancerWalk.org
. And tune into a special Oh Behave episode on Pet Life Radio as Arden's guests include
Magali and Kate O'Brien
, from the Morris Animal Foundation. Click
HERE
to hear this episode.
Spotlight: Speaking for Spot: Dr. Nancy Kay
Each month, Arden spotlights people who make this planet a better place for pets and people. This month, she salutes
Nancy Kay, DVM
, selected in 2011 as the Leo K. Bustad Companion Animal Veterinarian of the Year and the author of two must-read books:
Speaking for Spot: Be the Advocate Your Dog Needs to Live a Happy, Healthy, Longer Life and Your Dog's Best Health: A Dozen Reasonable Things to Expect from Your Vet.
Dr. Kay is board-certified in internal medicine practicing in North Carolina. She has tirelessly championed the causes for pets in her award-winning blog,
Spot Speaks
that is posted weekly. Click here to check out the latest posting:
www.speakingforspot.com/blog
.
Top dogs in the pet world are singing praises for Dr. Kay's latest book,
Your Dog's Best Health
. Writes
Marty Becker, DVM
, featured Vetstreet.com columnist and Veterinary Correspondent for Good Morning America: "This book is filled to the brim with new and wonderfully practical information and advice. In her usual direct and humorous style, Dr. Kay has once again established herself to be a stellar advocate for successful communication between pet owners and their vets."
Get your paws on an autographed copy of each of Dr. Kay's two books by being the 12th and 13th person to
email Arden
with the code words, Spot Speaks. Learn more about Dr. Kay by visiting her site
www.speakingforspot.com
.
Lights, Cameras...Fascinating Pets!
We're on the hunt for fun, funky and fascinating videos that spotlight cats, dogs and other animals. Please send your favorites to
Arden
to share in the next issue. This month, we take great delight in sharing these two clips that capture highlights from
Animal Planet's
airing of
Puppy Bowl VIII
. Click
HERE
for the first video and
HERE
to see which pup wins MVP honors.
Banish Doggy Breath!
February makes
National Pet Dental Health Month
and here comes a startling statistic: More than 70 percent of dogs and cats show some sign of periodontal disease before their third birthday. That's not a typo. Not only does periodontal disease cause bad breath, gingivitis and tooth loss, infection in the mouth can spread through the bloodstream to internal organs and lead to life-threatening conditions.
Not sure how to brush your pet's teeth? No problem! The
American Veterinary Medical Association
offers short how-to videos on its website
www.avma.org
. For feline fans, check out the video offered by
Cornell University's School of Veterinary Medicine
by clicking
HERE
. Arden encourages you to book a veterinary appointment this month to have your pet's teeth and gums examined and assessed. And say goodbye to doggy breath forever!
Parting tip: Identify dental products and treats that earn the seal of approval by the Veterinary Oral Health Council by visiting its site
www.vohc.org
.
Arden is Unleashed on America!


For "Mutts" More on Moore: