Much thanks for your patience. Many of you have been patiently awaiting the announcement of winners of
pawsome
pet products and books showcased in the past two e-newsletters. The wait is over and the winners are:
Tagg™ the Pet Tracker
helps you keep tabs on your pet's whereabouts 24-7. This tracking device works on smart phones, iPods, iPads, Mac and Windows-based computers. Congrats,
Darlene Ehler
- Tagg - you won! Learn more by visiting
www.tagg.com
.
Winner of
Dog Gone Smart Pet Products' Dirty Dog Doormat
is
Leslie Gorrell
. Thanks to this mat's magical way of soaking up water, mud and dirt, you can stop dirty paw prints in their tracks. Learn more by visiting
www.doggonesmartbed.com
.
Fend off winter's chills for your canine chum,
Irene Manahan
. You just won the mutts-have
Quinzee™ Insulated Dog Jack from Ruffwear
. It features heat-trapping insulation. Learn more by visiting
www.ruffwear.com
.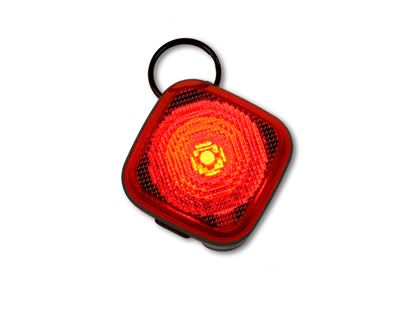 Ruffwear's Beacon
, a high-intensity, dog-tested, water-tight LED light clips on collars, coats and harnesses to increase visibility on night dog walks. Winning this nifty product is
Tina Mortrud
. Learn more by visiting
www.ruffwear.com
.
Getting her paws on
Shepherd's Moon
, the latest book by multi-talented pet expert
Stacy Mantle
is
Jean Meyer
. Congrats! Learn more about Stacy, the founder of Pets Weekly by clicking here
www.petsweekly.com
.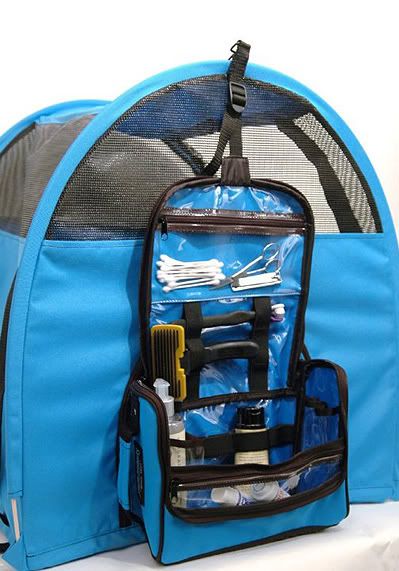 Thanks to winning travel organizers from
Sturdi Products
, winners
Corye Donham
and
JoAnna Lou
can travel in style with their pets. These hanging travel organizers are ideal to stash toiletries or your pet's medicine and treats. Learn more by visiting
www.sturdiproducts.com
.
Delicious and healthy freeze dried treats - specifically,
Stella & Chewy's® Carnivore Kisses and Carnivore Crunch
await the lucky dog belong to
Carol Hagen
. These treats are packed with vitamins and probiotics and grain free. Learn more by visiting
www.stellaandchewys.com
.
Drive on,
Jill Jenke
! You won the
Solvit Front Seat Net Pet Barrier
- a terrific product to keep you free from pet distractions while you drive. Learn more by visiting
www.solvitproducts.com
.

Helping to keep your canine feeling cool, calm and collected,
Maura Warnecke
just won a special four-pack of special mists from
Earth Heart™
. They include Canine Calm, Travel Calm, Guard Well and Buzz Guard. Learn more by visiting
www.earthheartinc.com
.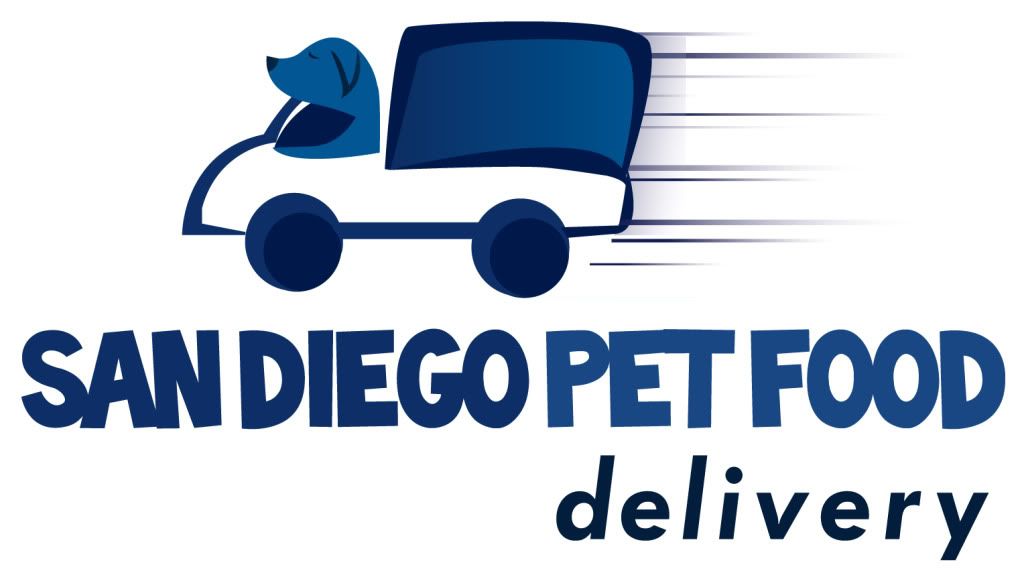 Jocelyn Shannon
, you're the lucky winner of a gift basket of healthy food, treats and toys valued at $75 to be delivered to your door by
IB Pet
, a pet supply store in Imperial Beach, CA. Co-owners
Russ and Lori Blauert
also operate a pet food delivery business in San Diego. Learn more by visiting
www.sdpfd.com
.
The four-leggers belonging to
Bonnie Sommerfield
have reason to drool with delight. She just won a special healthy treat prize package from
Wellness
, the manufacturer of 100-percent nature snacks. Learn more by visiting
www.wellnesspetfood.com
.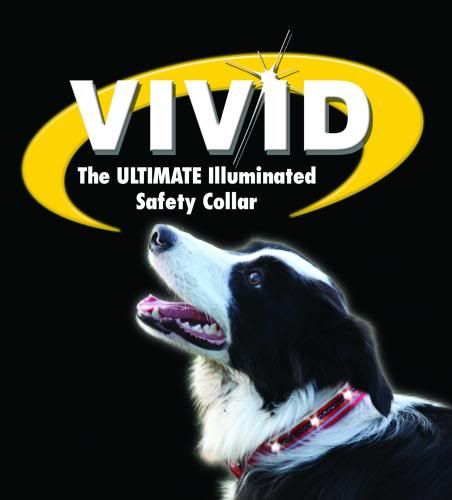 Now here's a bright idea! The creative folks at the
Company of Animals
unleashed their new
Vivid Collar
, a safety collar that illuminates up to 1,000 feet at night. Winning this collar is
Mike Leon
. Learn more by visiting
www.companyofanimals.us
.

Leslie Galliker
, it's time to be down in your dog's mouth - for a good cause. You've just won a full gift pack of dental products from
TropicClean®
that include the Clean Teeth Gel, Mint Foam, Water Additive and Fresh Dental Chews for Dogs. Learn more by visiting
www.tropiclean.net
.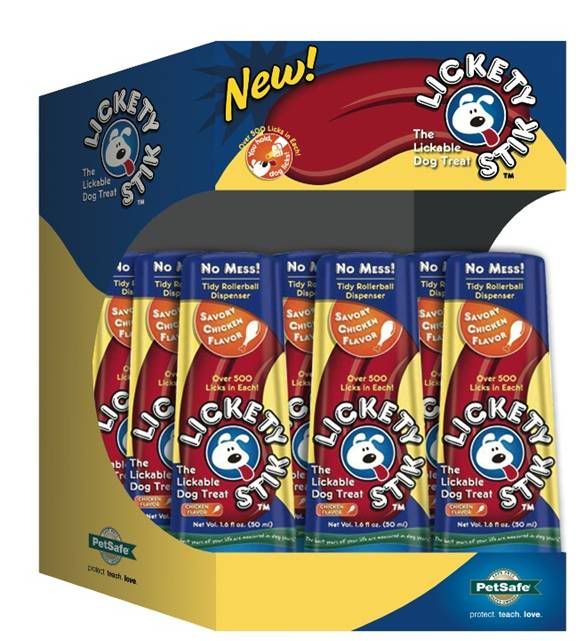 Say goodbye to messing treats,
Lourdes and the Chi Crew
! You just won a three-pack of
Lickety Stik™
featuring Savory Chicken, Braised Liver and Smoky Bacon flavors. This roll-on treat dispenser yields just one calorie per 10 licks. Learn more by visiting
www.petsafe.net/licketystik
.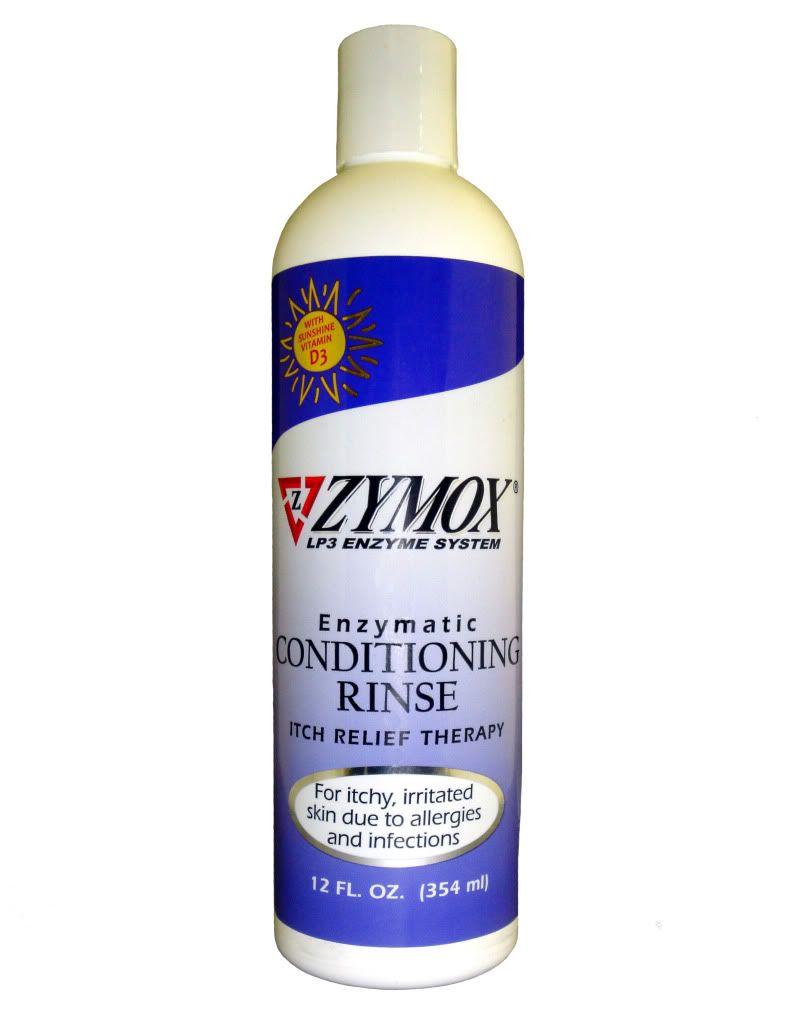 Congrats,
Sandy Friedman
! You won a shampoo-conditioner gift pack from
Zymox®
that will help keep your pet's coat healthy and itch free. Learn more by visiting
www.zymox.com
.