Sneak Peak at a Grrr-eat Treat!

Here's a tasty benefit for subscribing to this e-newsletter. We're giving away samples of a new liquid dog treat called Lickety Stik™ to two lucky winners. Lickety Stik™ is an innovative liquid pet treat made with 100-percent all-natural ingredients. It features a special roller-ball top that lets dogs lick without packing on the pounds. It's just 1 calorie per 10 licks.


Check out this fun, short video that shows how Lickety Stik™ will revolutionize the way we dole out treats to our canine chums. Click HERE. Be the 10th and 11th person to email Arden with the words, Lickety Stik, to win this healthy treat for your dog. It comes in three flavors: smoky bacon, savory chicken and braised liver. The product is to be unleashed on store shelves this fall. Dee-licious and nutritious - without any mess!
Yep, I've Got a Yap App for That

Time to test your dog breed skills. Sure, you may be able to distinguish a corgi from a collie, but can you tell an Affenpinscher from an Entlebucher? Dog Fancy magazine editors present a new app for iPads and iPhones that features a timed game based on more than 200 dog breeds.
The app offers three levels of play based on difficulty and a "Learn" section packed with info on the breeds. The app is available for 99 cents in the iTunes store. Visit www.itunes.com/apps/DogFancy.
A Fetching New Ball From Planet Dog
For dogs who love to chase the ball again and again, Planet Dog has launched a new 2.5-inch Glow for Good Ball that fits perfectly in its Wood Chuck® to send the ball flying without taxing your throwing arm and shoulder. As its name implies, the Glow for Good Ball illuminates in the dark and is bouncy, buoyant, mint-scented and yes, recyclable. The wood chuck is ergonomically engineered with bamboo and reused cork for comfort and grip ability. Together, they make it a cinch to grab the ball and throw for distance easily. Nice!
We're happy to report that 100 percent of the proceeds from the sale of this new Glow for Good Ball will be donated to the Planet Dog Foundation, a nonprofit group that funds the training, placement and support of service dogs helping people.

So, here's the pitch: Be the 7th person to email Arden with the code words, wood chuck, and you will win this new ball-launcher product. Learn more by visiting www.planetdog.com.
Play the (Insane) Pet Name Game

In the pet world, Bella, Buddy, Max and Molly rank among the most popular names for dogs and cats. But Veterinary Pet Insurance sniffed around to discover some of the more, shall we say, peculiar pet names.

Making the top 5 as the most whacky dog names are (in order): Almost-A Dog, Franco Furter, Stinkie Mcstinkerson, Sir Seamus Mcpoop and Audrey Shepburn.

Landing on the whacky list for feline names were (in order) Ozzy Pawsbourne, Mr Meowgi, Murderface, Fuglee and Scruffemutter.
For a full list of 50 unusual dog and cat names and photos of pets that made the top 10, visit www.wackypetnames.com. What's the story behind your pet's odd name? Email Arden with your pet's name and why you picked it. She will award an autographed copy of her book, Happy Dog, Happy You to a lucky dog winner and an autographed copy of Happy Cat, Happy You to a lucky cat winner. Don't delay - email now!
National Dog Party Day 2012!

It's never too early to plan for a paw-tee!
Arden Moore, creator of National Dog Party Day, has announced that the 2nd annual event will take place on June 22, 2012.
And, we will again partner with Pet Sitters International, creators of Take Your Dog to Work Day, for a double dog day celebration in which we 'work like a dog by day and party like a pup by night!"

It's NEVER too early to paw-ticipate in the 2012 National Dog Party Day™. We plan to expand to more cities and benefit more pet causes! To sponsor and get involved, please contact Arden. And visit our site: www.nationaldogpartyday.com. Let's paw-ty with a purpose, America!
Win Leashes and Lovers Book!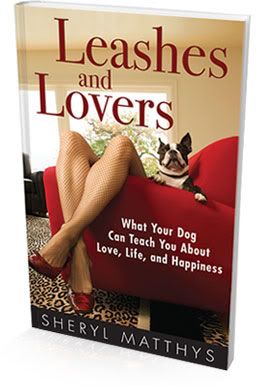 Author Sheryl Matthys, best known as The Dog Expert®, knows how your dog can teach you about love, life and happiness. It's all in the pages of her mutt-have book, Leashes and Lovers: What Your Dog Can Teach You About Love, Life, and Happiness. You must check out this short video in which Sheryl interviews top dog-loving celebrities, including Howard Stern and Rachael Ray. Click here: http://leashesandlovers.com/thebook.

Simply be the 8th person to email Arden with the code words, leashes and lovers, and you will get your paws on an autographed copy of this book!
The Real Cat's Meow!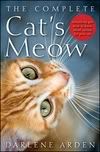 Kudos to
Sue Leach
, you're the lucky winner of the autographed copy of the book,
The Complete Cat's Meow
by pet author extraordinaire
Darlene Arden
. This book gives you the inside scoop on all things feline, from kitten hood to senior cat citizen care. Learn more about Darlene by
visiting her website.
Sign Up for Pet First Aid Classes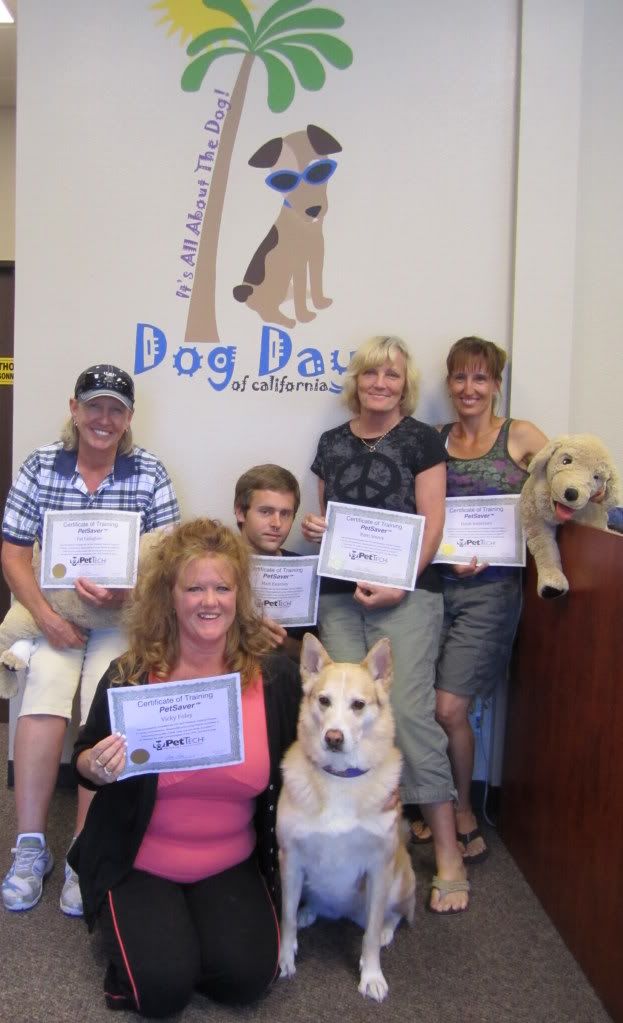 Be your dog or cat's best health ally by signing up for a pet first aid, safety, CPR and wellness class taught by Pet Tech-certified instructor Arden Moore. This is a hands-on training class that provides you with the skills you need in pet emergencies - especially when minutes count. Depending on the class, you might even get to practice your skills on Arden's very tolerant teacher's pets: her dog, Chipper and her cat, Zeki! Arden offers two pet safety classes as well as courses on cat and dog behavior - and can customized for pet parents as well as pet professionals. For details, please dash over to her website, Four Legged Life and click on this link. Play it safe -- sign up today!
Solvit Solves Pet Travel Safety

Many of you vied for the "triple protection" pet travel safety package offered by Solvit Pet Products. Winner of the Cargo Area Net Pet Barrier, PupZip Vehicle Zipline and Vehicle Safety Harness is Jacqueline Pinto! This 3-in-1 package is designed to keep pets safe when they travel with their people in vehicles. Learn more about Solvit Pet Products by visiting their website: www.solvitproducts.com.
Bo Knows Pet Safety!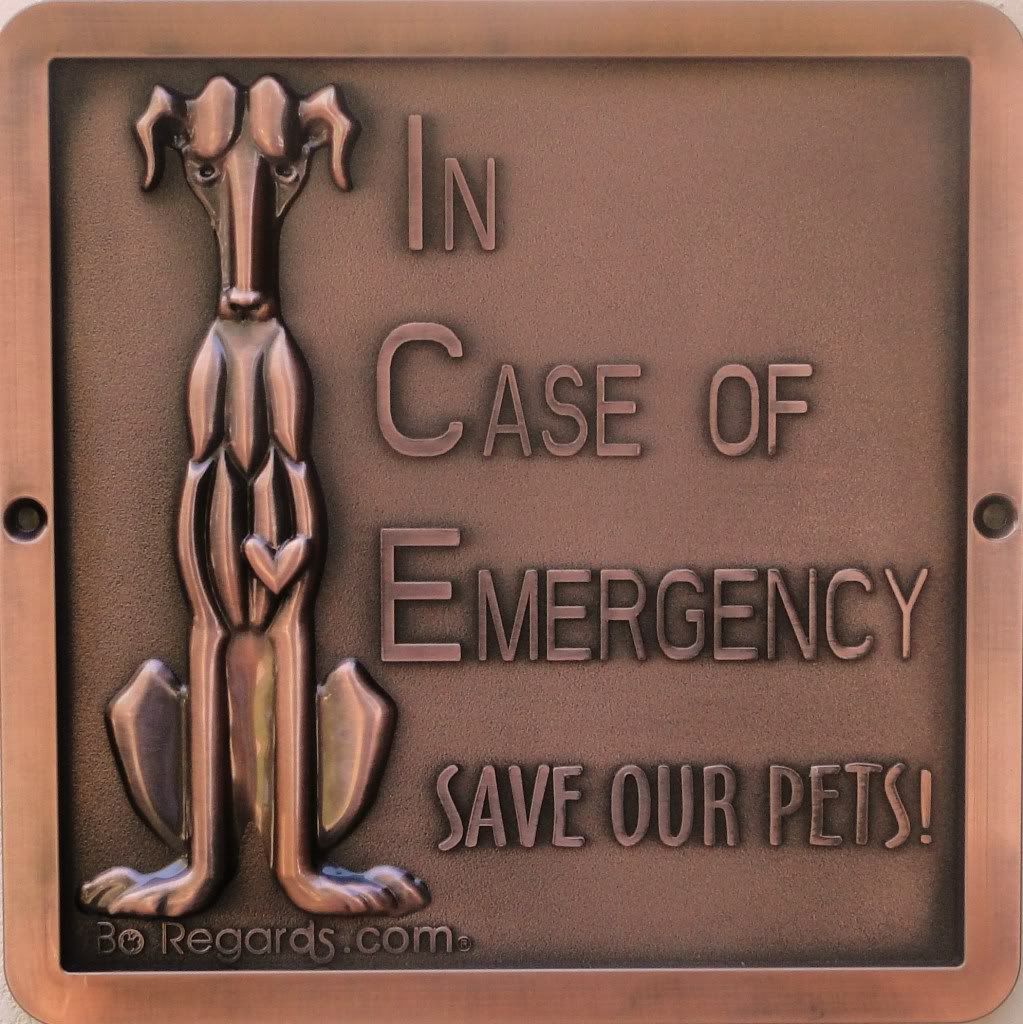 Congrats, Ivis Balseiro! You were the 5th person to email Arden with a fire safety tip for pets and you win a beautifully crafted I.C.E. Plaque (in case of emergency) from Bo Regards, Inc. Tragically, every 22 seconds in America, a fire department responds to an emergency situation. And more than 500,000 homes are damaged or destroyed by fires each year. To help alert firefighters about the presence of pets in a home, these protective plaques can be mounted easily near your front entrance. Learn more by visiting Bo Regards website.
Ruffwear Life Jacket Winners!

Congrats to Eleanor McCoy and Kelly Bailey! You won a small and a medium dog life jacket, respectively from Ruffwear! These well-designed, lightweight jackets feature a topside handle and are ideal for dogs who swim, ride on boats or surf! Learn more by visiting Ruffwear by clicking here: www.ruffwear.com.
Let Arden 'edu-tain' you!
Looking for a professional speaker, MC or workshop leader for your next event - one guaranteed to "edu-tain" your audience?
Arden
is America's Pet Edu-Tainer™ She informs and delights audiences all over North America. Click
HERE
to learn more.
Like what you see? Email Arden about creating an email marketing and social media campaign for your business or non-profit group!
Keep Your Pets Healthy - Physically, Mentally and Spiritually!
Dogs - and cats and other pets - can do a body (and mind) good! In honor of Aug. 30 being National Holistic Pet Day, Arden Moore recently interviewed three people who bring out the healthy best in people and their pets on her Oh Behave show on Pet Life Radio.
Dawn Celapino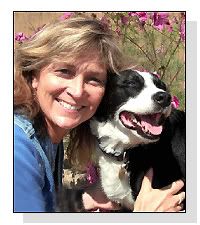 Kim St. Claire
Cindy Wenger
Give a play bow to
Dawn Celapino
, founder of
Leash Your Fitness
, a workout program for people and their dogs;
Kim St. Claire
, an animal care consultant trained in Tellington Touch Therapy, aromatherapy and more
www.doghealer.org
; and
Cindy Wenger
, a certified herbalist, flower essence practitioner and founder of
Herbs for Your Pets
organic products
www.herbsforyourpets.com
.
Among their tips:
Take the ho-hum out of workouts by having your dog join you. Organized people-dog workouts unleash mental and physical stimulation for you both and strengthen the bond with your dog.


Give organic catnip to your cat before bedtime and make a cup of catnip tea for yourself. Catnip acts as a stimulant for cats to tire them out but is a sedative for people, so you both can enjoy a full night's sleep.
Pets can be natural stress-busters - and yoga instructors. When your pets wake up, they purposely s-t-r-e-t-c-h. Spend a minute stretching before getting out of bed each morning.
Tune in to learn more and let the healing begin - for you and your pet! Click
HERE
. In addition, here is an interactive quiz to help you rate your pets' health.
Holistic Select®
pet food recently launched the
Holistic Select Health Scale
that focuses on five main areas of holistic health: nutrition, education, socialization, physical health and environment. Determine how your pet stacks up in this areas and learn how you can make improvements. Complete the scale and receive a savings offer for Holistic Select pet food.
Beat the (doggone) Heat!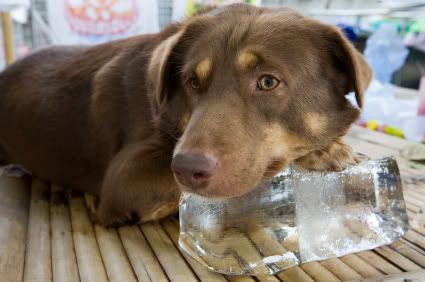 The Dog Days of Summer have official arrived! Keeping our pets cool is paramount to prevent them from developing sunburns, heat exhaustion and other hot-weather related conditions. One of the biggest (and avoidable) dangers is pets dying from being locked in cars when temperatures soar.
Cracking the vehicle's windows is not enough. In fact, on an 80-degree day, temperatures in a parked cat can reach 120 degrees in 10 minutes!. Pet lover Denice Pruett lives in New Mexico and is the creator of Is It Too Hot for Spot: Static Cling Window Thermometer. It is designed to give owners real time information to make intelligent choices when traveling with their pets. Win this vehicle thermometer by being the 3rd person to email Arden with the phrase, too hot for spot. Learn more about this product by visiting www.toohotforspot.com.
Keeping pets hydrated on hot days is also vital. But water bowls kept out in the fenced back yard can be filled with bugs or be spilled over. James Mushen has a healthy solution. He is the creator of Critter Coolers, patented pet refreshment stations that come in 3.5, 5.0 and 6.5 gallons. These durable coolers also feature ant blockers and locking wheels and an insulated cover to keep the water cool. Be the 10th person to email Arden with the code words, Critter Cooler, to win a 3.5 gallon model with Chiller Cover - a $144 value (shipping included). Learn more how Critter Cooler is winning fans in the pet world by visiting www.critterconcepts.com.
Here are some more 'made in the shade' tips keep your pets cool and safe this summer:
Time your dog's walk in the cool parts of the day - early morning and sunset. Avoid hot asphalt that can burn paws.
Rinse your dog after swimming to remove chlorine from pools or salt from ocean water and always fit him with a pet life jacket.
Test your window screens to make sure that they are sturdy to prevent cats who perch on window sills from falling.
In The Spotlight: Peter Noll
Each month,
Arden
spotlights people who make this planet a better place for pets and people. This month, she salutes
Peter Noll
, a dedicated teacher of surfing to dogs. An architect by trade, Peter lives for surfing and kayaking in San Diego. A few years ago, he discovered that
Nani
, his Bernese Mountain Dog, shared his water passions. With the help of other dog surfing enthusiasts, Peter created
So Cal Surf Dogs
. Among their core values: to love, protect and care for K9 surfers, to "have fun or go home" and respect the beach and ocean by leaving nothing but a paw print. You will often find Peter most weekends at surf schools educating people and their dogs, teaching them how to position on the surfboard, time the waves and most of all, make a splash!
Arden's
dogs,
Chipper
and
Cleo
, are among the newest members of the So Cal Surf Dogs group. On Sept. 11, Peter and Nani will be among the surf stars at the 6th annual
Surf Dog Surf-a-thon
at Del Mar Beach to benefit the
Helen Woodward Animal Center
. To learn more about this fundraiser and how you can help, visit
www.animalcenter.org
.
Learn more about Peter and the So Cal Surf Dogs by visiting
www.socalsurfdogs.com
. Discover why these dogs really know how to hang 20!
Meet a Real Booze Hound!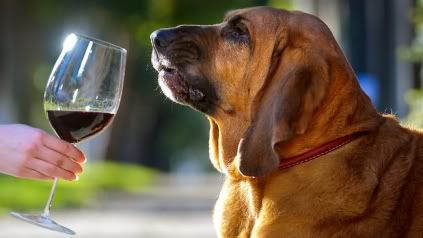 Most bloodhounds are noted for their ability to use their keen sense of smell for tracking. Meet Miss Louisa Belle. This bloodhound is putting her smell talents to a unique use. News reports tout her talent to detain tainted corks affecting the quality of fine wines.

Her owners, Michelle Edwards and Daniel Fischle, owners of a boutique wine label Linnaea, claim that Belle accurately uses her snout to nose out tainted corks.

"Most wineries rely on the human nose but that is time-consuming, costly and nowhere near as reliable as Belle, whose nose is 2000 times more sensitive than ours," says Fischle.

This dog is quick - she can spy a tainted cork within 30 seconds. Cork taint, by the way, is a term that applies to wine that has been contaminated either by the wood where it is stored or the cork in the top of the bottle. It makes wine undrinkable.

Belle also has another skill - she can detect mildew leaves on wines. We toast to you, Miss Louisa Belle!
Lights, Cameras...Fascinating Pets!
We're on the hunt for fun, funky and fascinating videos that spotlight cats, dogs and other companion animals. Please send your favorites to Arden to share in the next issue.

Here are our two picks for this month.
Video #1: Meet Woody, a striped-tabby who debunks the notion that cats hate getting wet. Imagine the family's water bill! Click HERE.

Video #2: Gus, the English bulldog, finds a way to keep cool. Check out how he takes on a watermelon. Click HERE to watch.
Arden is Unleashed on America! For "Mutts" More on Moore: