Enter Beneful Dream Dog Park Contest!

When it comes to designing the ultimate dream dog park in your community, don't limit your thoughts to Chihuahua-sized ideas. Think big - like a Great Dane - and you can possibly win a $500,000 dream dog park in your town! Arden Moore is once again teaming up with DIY-TV star Jason Cameron to serve as judges on the Beneful Dream Dog Park Team. Doesn't your dog deserve the ultimate dog park? Don't delay - the entry deadline is June 21. For added inspiration, please click HERE to see last year's winning video and tune into the Oh Behave Show on Pet Life Radio as Cameron makes a guest appearance and shares grr-eat dog park tips.

Is Your Dog Driving You C-r-a-z-y?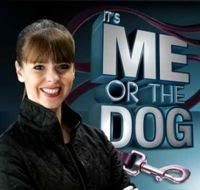 If you live in the New York City area and at your wit's end with a dog issue that's tearing your family apart, help is here! Tune in to this special episode of the Oh Behave show as host
Arden Moore
interviews world-renowned dog trainer
Victoria Stilwell
and
Zena Van Ackeren
, casting director for
Animal Planet-TV's "It's Me or the Dog"
show. In prep for the TV show's fourth season, producers are looking for dog owners with BIG personalities who are contending with bickering, disagreements and arguments about the family d-o-g. Details on how to get on the show are revealed in this
episode
. You can also click here
www.ItsMeOrTheDog.com
or email the producers at
dog@shedmediaus.com
. The casting call deadline is July 15.
Doggie, Doggie, Are You OK?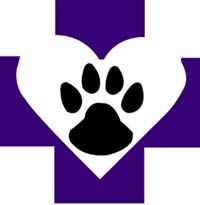 How would you like to get vital info about your dog or cat in an emergency simply by swiping your finger across your smart phone? Now you can! Pet Tech, the international leader in pet first aid, CPR and safety, just unleashed a mutt-have phone app called Pet Saver App. Arden Moore, one of the newest certified Pet Tech instructors, is encouraging all of her pet pals to dash over to their site www.pettech.net and click on the $4.99 pet saver app. Enter the code word, ARDEN. In you live in the Southern California area, contact Arden about enrolling in one of her hands-on pet safety courses. Next classes: June 25 and July 9. For details, visit www.Fourleggedlife.com and click on CLASSES or contact Arden. Play it safe -- sign up today!
Soup's On! Win Latest Chicken Soup Pet Books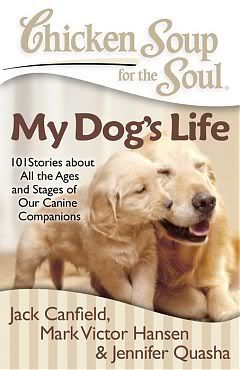 If you're a fan of the Chicken Soup book series, this is your lucky day! Versatile author Jennifer Quasha is offering a signed copy of her latest books: Chicken Soup for the Soul: My Dog's Life and Chicken Soup for the Soul: My Cat's Life. To win the dog book, be the 5th to email Arden with the words, "my dog's life," and to win the cat book, be the 5th to email Arden with the words, "my cat's life." Learn more about Jennifer by clicking here www.jenniferquasha.com.
Sqwuggies Winner!
Congratulations to Melissa Garvan for being the winner of Katie's Bumpers' durable, chew-resistant, floating Sqwuggies for her high-energy hound. Made from pre-consumer recycled fire hose material, Sqwuggies are ideal for dogs to fetch on land, water or snow. Learn more about Sqwuggies and the entire line of Katie's Bumpers products by clicking HERE.
Pet-friendly Landlords are Rewarded!

MetroGuest loves pets! More than a marketplace for vacation and other property rentals, MetroGuest is a community of hosts and travelers looking to find an easy, complete and reliable alternative to the booking process. This travel site recently launched a pet-friendly section.
So, here's a call out for all pet-welcoming property owners. Post your pet friendly rental on MetroGuest.com and win a gift basket full of treats! In order to participate you must post your property on our site and mark it as a pet-friendly property during the month of June. No purchase necessary. To learn more, visit http://www.metroguest.com/welovepets/.
Set Sail with Laughter!
Arden's first cruise on the VanZaandam, introduced her to a ship full of pet lovers, including comedian Elliot Maxx. We're happy to announce that Kelly Bailey, of San Diego, gets her paws on an autographed copy of Maxx's hilarious book, The Official Cruise Ship Joke Book.
Meow-va-lous Winner!

Many of you must be puzzled by your kitten as plenty entered last month's contest to win an autographed copy of pet expert Amy Shojai's book, Complete Kitten Care. The winner - Leslie Galiker. Learn more about Amy Shojai by visiting www.amyshojai.com.


Let Arden 'edu-tain' you!
Looking for a professional speaker, MC or workshop leader for your next event - one guaranteed to "edu-tain" your audience?

Arden

is America's Pet Edu-Tainer™ She informs and delights audiences all over North America. Click HERE to learn more.


Like what you see? Email Arden about creating an email marketing and social media campaign for your business or non-profit group!
Double Dog Day Celebration!
Calling all party animals! Reservations for THE dog party of the year are filling up fast! Join
Arden Moore's Four Legged Life
and
Pet Sitters International
for a double dog day celebration on June 24. During the day, we will "work like a dog" as part of PSI's annual "
Take Your Dog to Work Day
" and at night, we plan to 'party like a pup' by unleashing the first
National Dog Party Day
with special events being staged at the
Hotel Indigo in San Diego
and the
Fetch Club
in New York City.
Well-mannered dogs and their people are invited, but space is limited.
San Diego Humane Society
and
Mayor's Alliance for NYC's Animals
. Can't make it? You can be a virtual guest and make a donation. Earning play bows of appreciation are our sponsors:
K9 Cakery
,
Pet Life Radio
,
Hotel Indigo
,
Fetch Club
,
Whitegate PR
,
AVI SPL
,
Pet Airways
,
Pet Best Insurance
,
Dog House Parties
, and
Dr. Marty Becker
-
America's Family Veterinarian
. The first National Dog Party event will include a cake decorating contest, Super Smiley flash mob dog dance and fabulous prizes.
Learn more by clicking
here
and by tuning in to this special episode of the Oh Behave Show on
Pet Life Radio
. Let's paw-ty with a purpose, America!
Paws Up to Fabulous Felines!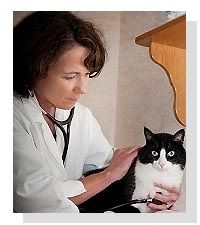 In sheer numbers, cats outnumber dogs in American homes - and they would like to keep it that way. In honor of June being National Cat Adoption Month, we salute two top cat veterinarians and two top cat organizations: Dr. Jane Brunt, executive director of the Catalyst Council and Dr. Elizabeth Colleran, president of the American Academy of Feline Practitioners. These cat champions appeared on Arden Moore's Oh Behave show on Pet Life Radio share show to talk all things c-a-t. Click here to tune in.
And, the 'cat is out of the bag' - yes, felines DO sport senses of humor. Check out this short two-part video of a cat named
Scotty
. The video, courtesy of
Dr. Sheilah Robertson
from the University of Florida's College of Veterinary Medicine, shows what really happens when it's time to take your cat to the veterinary clinic. Call your cat over and take a look. Click
HERE
.
Tongues Are A-Waggin - Really!
Fido Friendly magazine editors are making one simple request to canines everywhere: show us your tongues! The search is on to post a wacky and wonderful photo gallery of dogs with big tongues, little tongues, panting tongues, cute tongues and tongues with drool!
To enter your dog, send your high-resolution tongue photo to tongues@fidofriendly.com. All photos must be submitted in high resolution, 300 dpi tiff or jpg. Include your name, city, state and your dog's name and don't delay! Prizes will be awarded, but the tongue photo contest ends on July 4. Fido Friendly is THE travel and lifestyle magazine for dogs and their people. Learn more by clicking HERE.
Hike in Style with InStyle Dog Travel Kit
Treat your on-the-go, always-up-for-new-adventures dog to a mutts-have
Wag & Go Outdoor Pack Deluxe
travel kit from
Instyle Dog
. This deluxe travel pack - valued at more than $50 - features a Kurgo Wander Pack, black-and-orange vest, adjusted saddlebag system to store snacks, keys and extra items as well as a Pet Zen Trail Bowl & Bottle, portable pup feeding aid, collapsible food bowl and more! To get your paws on this prize, be the 10th person to
email Arden
with a dog travel tip. Summer's here and it's time to travel safely - and smartly - with your canine chum! Learn more about
InStyle Dog
products by visiting
www.instyledog.com
.
America's Naughtiest Pet Contest
Looking for solutions to keep your dog from dining in your kitchen trash or your cat from leaving paw prints on your kitchen counter? Or find the mute button on your marathon barker? The pet training advocates at The Company of Animals have workable answers and invite you to compete in their America's Naughtiest Pet Contest.
Simply submit a photo of your misbehaving pet in action by uploading it to The Company of Animals' Facebook page - along with a short comment on why your pet is naughty. Deadline is June 30. And congratulations to Christi Cokely! She is our lucky winner of a Pet Corrector, a CLIX Multi-Clicker and a CLIX treat bag.
The Ultimate Dog Tease

The way to a dog's heart is usually through his stomach. Check out this short YouTube video of a "talking" dog getting the ultimate treat tease by a cunning person. Click HERE.
And then dash over to catch this short cat video
HERE
depicting how cats really feel about the ridiculous ways we talk to them.
For more videos of "talking pets," - or to submit one -- check out this YouTube channel:
www.youtube.com/talkinganimals.
Hmmmm...what's your reaction to these videos? Share your comments with Arden by emailing her at arden@fourleggedlife.com.
Arden is Unleashed on America! For "Mutts" More on Moore: