Double Dog Day Celebration June 24!

It's official - Arden Moore's Four Legged Life, is teaming up with Pet Sitters International for a double dog day celebration on June 24. During the day, we will "work like a dog" as part of PSI's annual "Take Your Dog to Work Day" and at night, we plan to 'party like a pup' with the first unleashing of National Dog Party Day with special events being staged at the Hotel Indigo in San Diego and the Fetch Club in New York City.
Our benefactors: San Diego Humane Society and Mayor's Alliance for NYC's Animals. Earning play bows of appreciation are our key partners: K9 Cakery and Pet Life Radio. The first National Dog Party event will include a cake decorating contest, Super Smiley dog dance off and fabulous prizes. Learn more by clicking here and for sponsorship opportunities, contact Beth Stultz [email protected]. Let's paw-ty with a purpose, America!
Peaceable Kingdom Essentials

Paws A Moment- herbal tincture

Flea Flicker Repellent Powder

Over the Hill - herbal tincture
Spring in Their Step - herbal tincture
Bring out the healthy best in your pets by selecting organic herbal remedies available at
Peaceable Kingdom Essentials
. Founder
Cindy Wenger
offers many gifts to pets as an animal communicator, herbalist and certified master of healing. We're happy to spotlight a sampling of their extensive and effective natural products and herbal remedies that are 100-percent USDA-certified organic:
Paws a Moment
, an herbal tincture designed to safely tone down anxious, nervous emotions;
Flea Flicker Repellent Powder
, a safe, organic way to keep fleas at bay;
Over the Hill
, an herbal tincture that bolsters vital organs and systems in senior pets and
Spring in Their Step,
an herbal tincture to help for chronic joint inflammation. For a list of specific ingredients and dosage instructions on these herbal tinctures, please click
HERE
. To learn more about Cindy Wenger, visit:
www.peaceablekingdomac.com
.
Doggie, Doggie, Are You OK?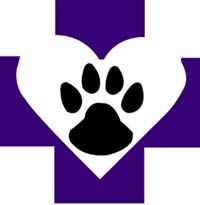 How would you like to get vital info about your dog or cat in an emergency simply by swiping your finger across your smart phone? Now you can! Pet Tech, the international leader in pet first aid, CPR and safety, just unleashed a mutt-have phone app called Pet Saver App. Arden Moore, one of the newest certified Pet Tech instructors, is encouraging all of her pet pals to dash over to their site www.pettech.net and click on the $4.99 Pet Saver App. Enter the code word, ARDEN. And, contact Arden about taking one of her hands-on pet safety courses - it's the best way to truly be your pet's best friend. Contact Arden to set up a class today - don't delay!
Make a Splash with Katie's Bumpers Products

Just saying the word, Sqwuggies, brings a smile to your face. And, now you can score one of Katie's Bumpers' durable, chew-resistant, floating Sqwuggies for your high-energy hound by being the 6th person to email Arden with the code word, sqwuggies. Made from pre-consumer recycled fire hose material, Sqwuggies are ideal for dogs to fetch on land, water or snow. Learn more about Sqwuggies and the entire line of Katie's Bumpers products by clicking here www.katiesbumpers.com.
Anchors Away with Cruise Ship Comic and Pet Lover Elliot Maxx
Arden's water-loving dogs Chipper and Cleo are affectionately nicknamed Chip Ahoy and Salty Dog, but when she "em-bark-ed" on her first cruise, she met a ship full of pet lovers, including comedian Elliot Maxx. When not on board, Maxx and his wife, Laura, enjoy time with their land-loving cat cared for by friends during their stints on the Van Zaandam, part of the Holland America Line. Into puns and pets? Well, the 4th person to email Arden with the code word, cruise ship, will get their paws on an autographed copy of Maxx's hilarious book, The Official Cruise Ship Joke Book. For added fun, click HERE to watch Arden's on-ship interview with Maxx, who plays some of his favorite songs, including the U.S.S. Geritol.
Doggy Breath - Be Gone!
None of Dan Stoffel's dogs will sport foul doggy breath thanks to him being the lucky winning of a basket of TropiClean products. His prizes including Clean Teeth Gel, Fresh Breath Chews and Water Additive products from TropiClean. Hey, you still can be a win a $1,500 contribution to your favorite animal shelter plus a $500 VISA gift card for yourself by entering the TropiClean Best Smile contest. Just upload a photo of your happy pet. The contest deadline is June 30. For contest rules, visit http://tropicleanbestsmile.com/.
Scratch This Way!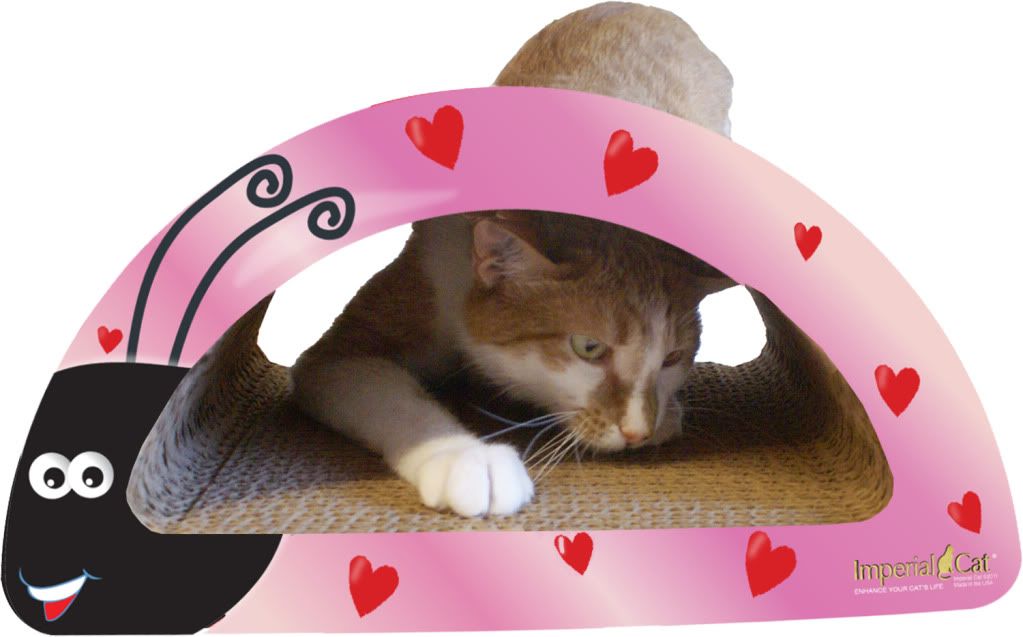 In a highly competitive contest, we offer congratulations to Pearl Hanan for winning the Imperial Cat Scratch 'n Shapes™ cat scratcher by being the 9th person to email Arden with the code word, scratcher. Learn how you can direct your cat's claws away from the couch and toward one of these creative and functional cat scratchers by visiting www.imperialcat.com.
Zoom Room's Jaime Van Wye Finds a Winner
Jenny Martin wins the an autographed copy of pet entrepreneur Jaime Van Wye's tongue-in-cheek book, How to Have an Ill-Behaved Dog by being the 10th person to email Arden with the code words, Clyde Orange. Be sure to book a doggy disco or other canine fun event at Jaime's Zoom Rooms by clicking here www.zoomroomonline.com.
Paws up for (Cat) Litter, not Litter-ing!

Here's the scoop on last month's contest to win a 40-pound box of the Kwik-Klump Formula litter from the fine folks at Purr & Simple. Our winner: Sondra Friedman! She wins this hefty box of 100-percent natural, biodegradable, fast clumping and odor-controlling litter. Learn more by visiting www.purrandsimple.com.
On the Road with Dr. Marty Becker

Dr. Marty Becker is everywhere in America between now and June 7 to unleash a vital message: "Healthy Pets Visit Vets." He and super pet journalist Gina Spadafori and her cool flat-coated retriever, McKenzie are on board a huge tour bus to share smart and simple ways to keep our pets happy and healthy. Click HERE to tune into Arden's Oh Behave Show on Pet Life Radio and hear America's Veterinarian talk about the tour and tips from his latest book, Your Dog, The Owner's Manual. And kudos to Becky Hough for being the 15th person to email Arden to win an autographed copy of Dr. Becker's book. Follow Dr. Becker and Gina by visiting www.petconnection.com and www.drmartybecker.com.
Let Arden 'edu-tain' you!
Looking for a professional speaker, MC or workshop leader for your next event - one guaranteed to "edu-tain" your audience?

Arden

is America's Pet Edu-Tainer™ She informs and delights audiences all over North America. Click HERE to learn more.


Like what you see? Email Arden about creating an email marketing and social media campaign for your business or non-profit group!
Do the Super Smiley Dance!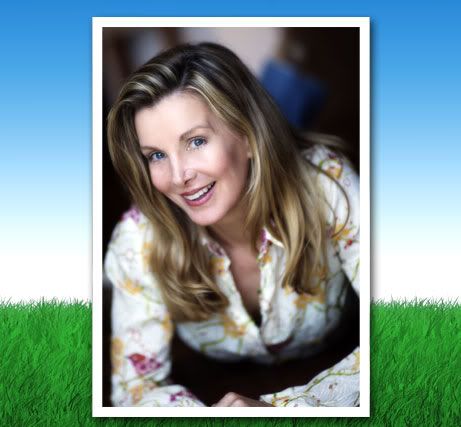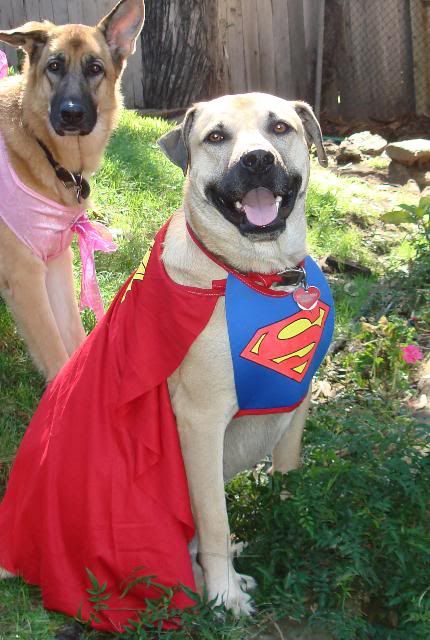 Actress and media pet expert
Megan Blake
, a popular star in Hollywood and Howl-i-wood, happily shares her home with dogs, a well-traveled cat and horses. She is spearheading a national campaign for so-called "throwaway" dogs and cats housed at animal shelters. To help you "move" in the right direction to help, she wrote and produced a dance song named in honor of her marvelous rescue mutt,
Super Smiley Dog
. Trust me, listen for a few seconds and you will be putting on your dancing shoes, calling over your canine dance partner and grooving to the choreographed moves.
Megan also popped in as a guest on Arden's Oh Behave Show on Pet Life Radio and officially ranks as one of Arden's all-time favorite guests. Tune in HERE to discover why. For tour dates and details on the Super Smiley's Happy Campaign for Throw Aways, click HERE and to learn more about the energetic, compassionate Megan, visit her site www.meganblake.com.
We Salute National Pet Month


In honor of May being National Pet Month, Purina is giving all pet lovers the chance to celebrate by entering photos or videos in its Picture Perfect ComPETition with the chance to win $5,000! Wow, that's a lot of kibble!
Entering is easy - just pop over to this SITE and submit one entry in any of all of the eight dog/cat categories, including funniest bark video, most amazing dog trick video, most playful feline video and best-dressed pooch and kitty photos. Don't doddle as the contest deadline is May 31.
Arden offers these quick, money-saving ways to celebrate this month-long holiday:
Treat your pet to a therapeutic head-to-tail massage instead of patting his head.
Take the ho-hum out of daily dog walks by varying the route, the pace and the duration.
Delight your indoor cat by growing fresh grass for her to enjoy.
Laugh with your pet daily - happy attitudes unleash feel-good hormones in you and your pet.
Be A Tree and Reduce Dog Bites
Children represent our next generation of pet ambassadors. That's why it is vital to teach them proper ways to protect themselves from dog bites. being bitten. Joan Orr, an educator and founder of Doggone Safe is on a quest to educate 50,000 children about dog safety during Dog Bite Prevention Week (3rd week in May) for a chance to land in the Guinness Book of World Records.
Joan shares these tips for parents to keep kids safe:
Dogs don't like hugs and kisses.
Never disturb a dog who is sleeping or eating.
Supervise all interactions with dogs and your children.
Specifically, Joan created the Be a Tree program, a fun, interactive way to teach kids how to read a dog's body language and act safely around dogs. Find out how you and your children can participate by contacting Joan at j[email protected].
In the Spotlight: Amy Shojai
Each month, Arden salutes people and groups doing grrr-eat work to benefit pets. This month's pick is Amy Shojai, best-selling pet author, savvy pet blogger, certified animal behavior consultant and popular radio show host. Oh, and did we mention that she helped create Cat Writers Association and has bettered the lives of pets and their people for nearly two decades?
Amy's latest success is penning a well-written blog called AMY'S BLOG: Bling, Bitches & Blood. This is your virtual water cooler for all-things-pets, bloody-good writing tips, and some serious sparkle-icity. The edu-tainment empowers dog and cat lovers, inspires writers, and dazzles readers with wit, wisdom, and shiny objects. She also posts blogs on cats.About.com, writes features for AOL's PawNation.com, and hosts the Pet Peeves Show each week on Pet Life Radio www.petliferadio.com.

Be the 9th person to email Arden with the code words, Amy Shojai, and get your paws on an autographed copy of her book, Complete Kitten Care. Learn more about Amy by visiting her multi-media site www.amyshojai.com.
Unlikely Pals Make a Splash!
Meet the Animal Kingdom's version of the Odd Couple. In this YouTube video witness this land-loving cat nuzzling and playfully pawing a pack of very social dolphins. Just goes to prove that we can get along in this multi-species planet. Do you have examples of quirky, unexpected friendships between dogs and ducks, cats and rats or other combinations? Send them to Arden. Each month, she will pick the best and make a donation to your favorite pet cause in your honor.
Make No Mistake, Pet Corrector Works!
Looking for solutions to keep your dog from dining in your kitchen trash or your cat from leaving paw prints on your kitchen counter? Or find the mute button on your marathon barker? The pet training advocates at The Company of Animals have workable answers and invite you to compete in their America's Naughtiest Pet Contest.

Simply submit a photo of your misbehaving pet in action by uploading it to The Company of Animals' Facebook page - along with a short comment on why your pet is naughty. Each week between now and the end of June, one lucky pet will be randomly selected to receive a Pet Corrector, a CLIX Multi-Clicker and a CLIX treat bag. And, one grand winner will receive a basket of goodies valued at more than $100 plus $250 worth of training products to donate to the animal shelter of their choice.

And there's more! Be the 10th person to email Arden with the code word, naughty, and win a Pet Corrector for your pet!
World's TALLEST Puppy Pays a Visit
What weighs 215 pounds, drools and is in awe of cats? Brewster, the lovable Great Dane, dubbed the World's Tallest Puppy, who is on a national bus tour in America this month to raise $1 million to fund research to combat cancer in dogs and cats. Brewster's pet parent, Sandy Hall, parked their 36-foot tour bus in front of Arden's home in Oceanside, Calif. to pay a visit. Among Arden's Furry Fab Four, Zeki, her always-cool, turkey-motivated feline, proved to be the most non-plus when nose to nose with the towering Brewster. And Arden's ageless neighbor, 87-year-old Flo Frum, happily took the reins of this gentle giant of a dog.

Brewster and Hall are making this trek on behalf of the Morris Animal Foundation www.morrisanimalfoundation.org and in memory of Brewster's uncle, Gibson, who once held the title of World's Tallest Dog before dying of osteosarcoma. Tour sponsors are Petco and Blue Buffalo pet foods. Learn more by tuning into Sandy's guest appearance on Arden's Oh Behave Show on Pet Life Radio and by visiting www.petcancerawareness.org.
Arden is Unleashed on America! For "Mutts" More on Moore: