Oh Behave! Show Named Top Pet Podcast!

And then there was one. Arden Moore's Oh Behave! Show on Pet Life Radio became the only pet podcast to reach the finals in the 2010 International Podcast Award Contest. The contest drew more than 1 million voters! Each week, Arden's guests include 'top dogs' in the world of pets and Hollywood. Recent guests include renowned trainer Victoria Stilwell, soap star Julia Barr, author Dean Koontz, Garfield cartoonist Jim Davis and many more. Click HERE to catch any of her edu-taining shows. Arden and PLR network producer Mark Winter thank you for casting your vote and for tuning in!
Score a Dog Ramp - Bow-WOW!
Did someone say, car ride? Most dogs leap at the chance - literally. But age, injury and size limitations can make getting in and out of vehicles, especially SUVs, challenging for our canine travel mates. Road trips can be much smoother, thanks to the Solvit™ UltraLite Bi-Fold Pet Ramp. Weighing just 10 pounds and made of durable plastic, this ramp can hold up to 200 pounds of dog. It folds up easily for storage. Arden is giving away one ramp - a $100 value - to the 3rd person to email her with the name of her 60-pound Golden retriever-Husky mix. (Hint - visit the About Arden page on
www.fourleggedlife.com
. Learn more by visiting
www.solvitproducts.com
.
Turn Naughty Cats into Fine Felines




Marilyn Krieger

, aka The Cat Coach, knows felines, from kittens to seniors. And, she is here to help those perplexed and puzzled by why cats do what they do. Be the 7th to email Arden with the code word, purr-fect, and get your paws on an autographed copy of Marilyn's new book, Naughty No More! Change Unwanted Behaviors Through Positive Reinforcement. And, check out her website at
www.thecatcoach.com
.
Stella! Chewy! We've Got a Winner!

Congratulations, Annie Silvers. You're the 8th person to email Arden with the code word, Stella. Your dog reaps the tasty reward - a jar of Stella & Chewy's Carnivore Kisses, made of 100-percent, USDA-inspected freeze-dried chicken breasts treats. Yum-ee! Learn more at www.stellaandchewys.com.
You Had Me at Meow
Rosie Sorenson's award-winning book, They Had Me at Meow, ranked high in demand among Arden's e-newsletter subscribers. Congrats, Jean Meyer of Keokuk, Iowa - you were the 6th person to correctly email the code word, Rosie and will win an autographed copy of this book. Learn more at
www.theyhadmeatmeow.com
.
Arden Speaks!
The next few weeks will find Arden unleashing her sage pet advice before audiences all over the country. She will give a talk on cat behavior at the National Association for Professional Pet Sitters
www.petsitters.org
annual conference in New Orleans in late January, dash over to host a dog party and get 'catty' on stage at the San Diego Pet Expo
www.sandiegopetexpo.net
in Del Mar on Jan. 30 and then zip back to New Orleans in early February to give talks on cats and dogs at the Pet Sitters International conference
www.petsit.com
.Oh yeah, she is the featured speaker at the California Writers Club of Long Beach on Jan. 22 and a guest talking dog behavior on Jan. 13 on the Pet Talk Show with host Jean Meyer in Iowa. Whew!
C-r-a-z-y for Catnip!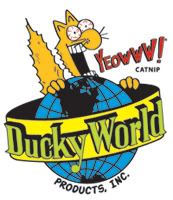 The organically grown, catnip-filled toys in the shapes of bananas, cigars and much more from our friends at DuckyWorld are quite popular. Many vied to win a basket of these premier catnip-filled toys and the lucky winner is Charry Lackey of Highland Village, TX. Hey, felines - convince your "peeps" to learn more by dashing over to www.duckyworld.com.
Bissell's MVP Photo Contest Details

Is your dog a camera hound? Does your cat evoke feline charm on camera? Well, what are you waiting for? Enter Bissell's Most Valuable Pet (MVP) Photo Contest and vie for $10,000 for the pet charity of your choice and cool Bissell products. For details, click HERE.
Super Pet Expo Discounts!
Pet lovers, it pays to know Arden. If you plan to attend any of the cool shows sponsored by Super Pet Expo this year, when you go online to buy tickets, enter the promo code, ARDEN11 and you will receive a 30 percent discount! Discover the dates and locations by visiting www.superpetexpo.com. Save and enjoy the show!
Play It Safe with Trimline

No pet wants to be called a cone head. Say goodbye to those rigid, hard-to-maneuver Elizabethan collars and hello to a pet's best surgical recovery aid: the
Trimline Veterinary Recovery Collar
This soft, blue collar is easy to put on and keep on and lets your dog or cat eat, sleep, drink and play without a fuss. Professional pet sitters, veterinarians and professional pet groomers are starting to ask for Trimline by name. Watch this 4-minute Trimline Recovery Collar on
YouTube!
Click
here
to learn more.
Let Arden 'edu-tain' you!

Looking for a professional speaker, MC or workshop leader for your next event - one guaranteed to "edu-tain" your audience?

Arden

is America's Pet Edu-Tainer™ She informs and delights audiences all over North America. Click HERE to learn more.


Like what you see? Email Arden about creating an email marketing and social media campaign for your business or non-profit group!
Dog Thoughts

Download
this
iPhone
app on iTunes, take a photo of your dog, shake your phone and watch your
Dog's Thoughts
appear!
Doggy, and kitty, it's cold outside!
Sure, our pets sport coats, sometimes double coats, but just like us, they need to be protected from Mother Nature's icy wrath. Heed these tips from Arden:
Don't eat yellow snow

. It is not winter's version of lemonade. Trust me.



Check under the hood

. That 'purr' in your engine could be coming from an outdoor cat seeking refuge from the chill. Bang on your vehicle's hood before starting the engine.



Be a real paw pleaser. Salt and

encrusted ice on sidewalks can cut paw pads. Steer clear of these icy danger zones and always inspect and clean your pet's paws when returning inside.



Size up the portions.

Pets tend to be less active in the winter, so weigh your pet weekly and adjust food servings to keep him at a fit weight. Don't let him turn into a hairy ottoman during the winter months.




Be a clothes hound. Fit shorthaired breeds like Chihuahuas and Whippets with doggie sweaters to stay warm when venturing outside on walks.
Bonus tip: offer true creature comfort by fitting your pet's bed with a Pet-ZZZ-Pad. This veterinarian-recommended, fleece-covered heating pad maintains a cozy 102 degrees and features a steel, chew-resistant casing for its electric cord. It earns paws up from the American Kennel Club and Cat Fanciers Association. Win a Pet-ZZZ-Pad for your pet by being the 10th to email Arden. It comes in two sizes to fit all pets. Learn more at www.petzzzpad.com.
The real truth about cats and dogs is... that most DO get along. But check out these amazing short videos, courtesy of Purina's Petcentric
www.petcentric.com
and discover solid friendships between a bird and a cat in a home plus a dog and a lion inside a South Korea zoo. Yes, you read right. Got a fun pet video to share? Send the links to Arden and we will post them in upcoming e-newsletters for all to enjoy!
Video #1: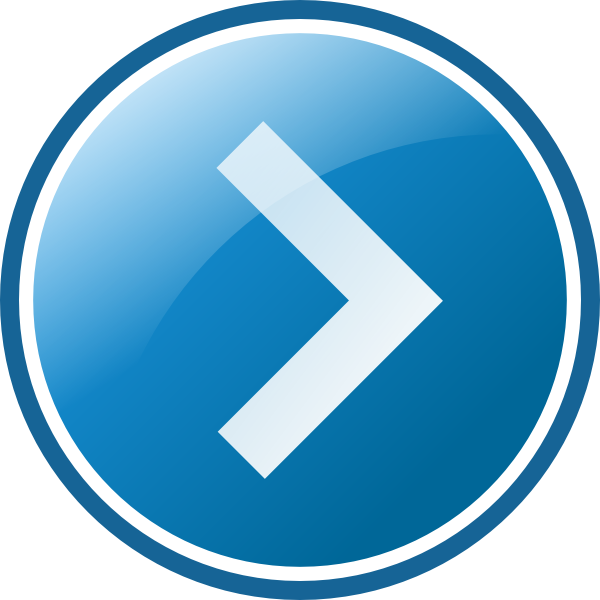 Click HERE to watch Video #1 now.
Video #2: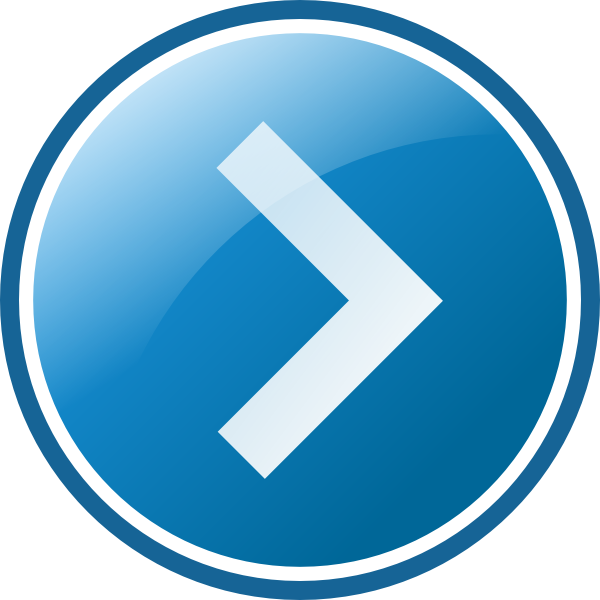 Click HERE to watch Video #2 now.

In the Spotlight:
Victoria Stilwell
Each month, Arden salutes people and groups doing grr-eat work to benefits pets. This month's pick: world renowned dog trainer Victoria Stilwell, host of the popular TV show, "It's Me for the Dog" that airs on Animal Planet. During this season's shows, she takes on mutt mayhem in New York City. She also has assembled the best positive trainers and behaviorists on the planet that you can check out on her new website: www.positively.com.

Victoria happily returned as a guest on Arden's Oh Behave Show on Pet Life Radio (Episode #130). Hear the guest spot by clicking HERE. Email Arden with the code word mention on the show and win a copy of Victoria's best-selling book, It's Me or the Dog, and one of her stylish Positively branded T-shirts. Don't delay - tune in today!

Doggy Divas Strut on the Cat Walk
Before the best of the breeds duke it out for top dog status at the 135th Westminster Kennel Club Dog Show
www.westminsterkennelclub.org
in Madison Square Garden in New York City on Feb. 14-15, don't miss the special Pre-Westminster Fashion Show on Feb. 11 inside the historic Hotel Pennsylvania in the Big Apple. Chaired by Gregg Oehler, publisher of Cesar's Way magazine and Ada Nieves, famed doggy fashion designer, this runway show will benefit the Sean Casey Animal Rescue
www.scarnyc.org
. For tickets prices and more details, please click here:

www.pre-westminsterfashionshow.com.
'MEW'SINGS & MUTTISMS™
In the world of housetraining puppies, PMS stands for Pee Mess Surprise, as in guess the content of that dark stain on your living room carpet.

Still amused and a bit confused by Jan. 22 being designated National Answer Your Cat's Question Day. Hmmm...since when did our feline friends learn to speak people?
Watch True Tales for the Pet Lover's Heart

Arden Moore joins five others across the country who are making a difference in the lives of people and pets in a national television show called "Tales for the Pet Lover's Heart." The show is airs on various networks. Later this year, the show will be posted on this website:
www.talesforthepetloversheart.com
. This annual hour show will make you laugh and tug at your heart. Main sponsors Purina and Kroger are donating $150,000 to various pet shelters.
Check out the video
HERE
!