'Tis the season to be jolly - with your pets!
Arden Moore
and
Dana Humphrey
happily showcase grrr-eat gift ideas, spotlight worthy causes and identify savvy holiday tips in this
2nd Annual Santa Paws Gift Guide
. Read closely and you will find a few giveaways up for grabs!
Tune into Arden's OH BEHAVE! show on
Pet Life Radio
-
Episode #128
to learn more about these "fur-tastic" holiday gift ideas and well-deserving pet causes.
So, sit and stay - here come the gift ideas!
For those of you who love to work out with your athletic dog, this specially-engineered
1 Running Dog Bike Tow Leash
is ideal. It is safe and effective to help your dog keep pace as you pedal. Arden's engineering neighbor,
Rob Romaine
, tested it on his athletic dog, Stella in Oceanside, California and gives it four paws up! Check it out at
www.BikeTowLeash.com
.
The stylish
Bun-Gee Puppee Dog Leash
acts like a shock absorber to protect you and our dog from sudden yanks or pulls. This durable leash comes in a variety of colors and in different sizes to fit all dogs and offers a place to hook your house key during long walks or hikes.
www.bungeepupee.com
.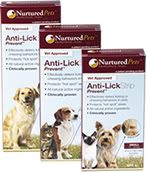 Anti-Lick Strip Prevent from Nurtured Pets
- Made of all natural, active ingredients, including cayenne pepper, lemon powder, clove oil and oregano, this peel-and-stick strip prevents dogs from biting, licking or chewing spots on their body to allow healing. Learn more at
www.nurturedpets.com
.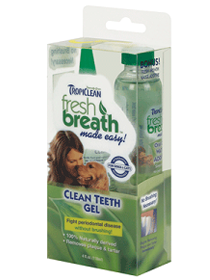 Say bye to doggy breath and hello to fresh-smelling, healthy doggy kisses!
TropiClean Teeth Gel
whisks away plaque and tartar buildup in your dog's mouth and is much easier to use than a doggie toothbrush. Learn more at
www.tropiclean.net
.
Reinforce good doggy manners and teach your dog new tricks with
Clix Multi-Clicker
, representing a new generation of effective training clickers that comes with volume/tone control and a free training guide. Learn more at
www.companyofanimals.co.uk
.
Stella & Chewy's Carnivore Kisses
are 100-percent, USDA-inspected, freeze-dried chicken breast treats packed with protein and nutrients - and love. They put the WOW in bow-WOW! Be the 8th person to email
Arden
with the code word, Stella and win a jar of these tasty treats for your dog! Learn more at
www.stellaandchewys.com
.
Your dog will drool with delight for
Old Mother Hubbard's Soft & Chewy Bitz
. These soft, chicken liver treats can be used to motivate your dog to perform on cue. All natural and awesome! Learn more at
www.oldmotherhubbard.com
.

Looking for a gift for your champion chewer? Look no further than
Buckarooz
. This dog chew exemplifies delicious recycling at its best. Each chew is a deer antler naturally shed and packed with marrow, calcium and minerals. Available in various sizes. Learn more at
www.freerangedogchews.com
.
They Had Me at Meow
, this award-winning book, authored by
Rosie Sorenson
, chronicles her years with homeless cats living in a feral colony in Buster Hollow in Northern California. It will make you cry, cheer and want to hug your cat. Win a paw-graphed copy of this book by being the 6th person to email
Arden
with the code word, Rosie. Learn more at
www.theyhadmeatmeow.com
.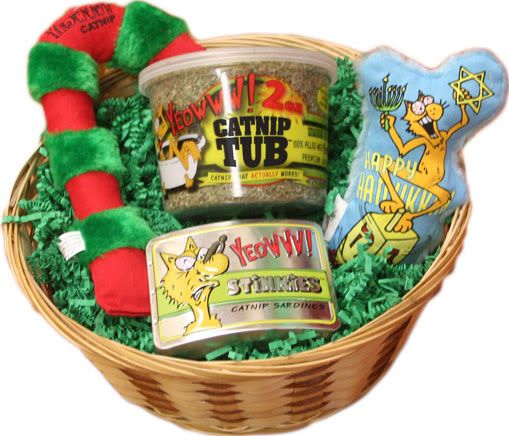 Put the "yeowwwwl" back in your cat by treating her to a bounty of organically grown, catnip-filled toys in shapes of bananas, cigars and much more presented by
DuckyWorld,
the premier catnip-filled toy on the market. Be the 5th person to email
Arden
with the code word, Catnip, to win a gift basket for your cool cat. Learn more at
www.duckyworld.com
.