Cats and Dogs in 3D
Mark your calendar for July 30 - that's the date for the premiere of a mutt-see movie, "Cats & Dogs: The Revenge of Kitty Galore." Yes, cats and dogs team up to take on one bad feline named Kitty Galore. Learn more about his movie from award-winning composer
Christopher Lennertz
, who masterfully captures the mood with his music for this movie, Marmaduke and more. He chats with Arden on her Oh Behave Show on
Pet Life Radio
- Episode #112. Christopher's source of inspiration? His Dalmatian named Miles Davis and cool cat named Loca.
Martha Stewart Unleashes Treats!

Martha Stewart

has long reigned as a top dog in home décor, cooking and crafts. A lifelong pet lover, she happily unveils a new line of more than 100 signature pet products now available in Petsmart stores. We're talking more than 50 toys plus grooming items, comfy beds and more. She is happy to give away a very stylish light blue, bone-handle treat jar with a food scoop to the 5th person to email Arden. It features an air-tight seal and plenty of room inside to stash some drool-generating treats!
SturdiBags Winner!

And speaking of pet travel, do it in style and safety with a

SturdiBag

.

Amy Heimann

of Ponte Vedra Beach, FL, won a SturdiBag by correctly knowing that Arden's famous rescue cat, Zeki was originally named Edwina. Heimann wrote, "We're getting ready for hurricane season, and need one good carrier!" Learn more by visiting www.petcarrier.com.
Walk This Way, Doggy!

Nasty weather, grass allergies and injuries can wreck havoc on a dog's paws. Here's a year-round solution:

Bark 'n Boots Grip Trex

- the all-condition, all-terrain, all-season dog boots from

Ruffwear

. Arden tested a bunch of dog boots and this one scored the highest among the team of canine testers. Win a pair sized for your dog by being the fifth to email Arden. Learn more by visiting www.ruffwear.com.
Fido Friendly Magazine Winner!

Maura Warnecke

correctly answered that the motto for

Fido Friendly's

magazine is "leave no dog behind." She wins a year's subscription to this magazine that provides tips and insights into canine travel, health, lifestyle, nutrition and much more. Check it out by visiting www.fidofriendly.com. Don't travel with your dog without your copy!

Fala is Correct!

Lori Shaner

knows her presidential pet history! For naming Fala as the famous Scottish terrier beloved by

Franklin D. Roosevelt

, she wins a copy of the new pictorial book,

First Pet

, published by the Associated Press. AP's

Chuck Zoeller

discussed presidential pets on Arden's Oh Behave Show on Pet Life Radio - Episode #110. Congrats, Lori! Learn more about presidential pets by visiting www.presidentialpetmuseum.com.

Time for Cat Confessions!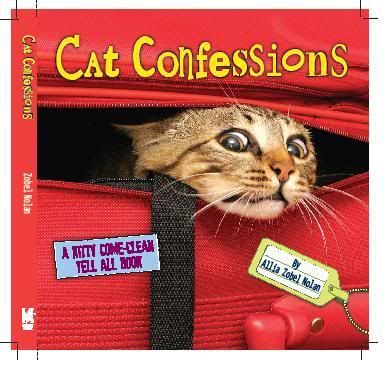 Meet
Allia Zobel
, a talented author for all ages and all pets. She has written more than 150 books with 2.5 million books in print - wow! Her latest:
Cat Confessions: A 'Kitty-Come-Clean' Tell All Book
." Okay, all you feline fans, win a copy of this book about our far-from purr-fect cats, by being the second to email
Arden
with the name of the state where
Allia
resides. Time to Google or Bing!
Do You Have the Write Stuff?

California Writers Club, Sacramento branch
invited
Arden
as its guest speaker last month. Arden spoke about "Surviving and Thriving as a Pet Author in this Crazy Social Media World" and shared eight great tips to being a successful author. She also signed books at the Barnes & Noble store in nearby Citrus Heights. If you love to write, please check out:
www.sacramento-writers.org
. Paws up to CWC-Sacramento president
Margie Yee Webb
!
Let Arden 'edu-tain' you!

Looking for a professional speaker, MC or workshop leader for your next event - one guaranteed to "edu-tain" your audience?
Arden
is America's Pet Edu-Tainer™ She informs and delights audiences all over North America. Click
HERE
to learn more.
Like what you see? Email
Arden
about creating an email marketing and social media campaign for your business or non-profit group!
Dog Thoughts

Download
this
iPhone
app on iTunes, take a photo of your dog, shake your phone and watch your
Dog's Thoughts
appear!
Time to Embrace Mutt Power!

Dogs come in all sizes, shapes and temperaments, from itty-bitty teacup Chihuahuas to mountain-sized Great Danes. In fact, the
American Kennel Club
recognizes more than 150 different dog breeds. But some of the most lovable, loyal canines sport mysterious breed identities.
Thanks to new doggy DNA tests, you can find out the various breeds making up your dog's family tree. Arden used the
Wisdom Panel
's
DNA test
on her 12-pounder named Cleo and was surprised to discover that the two primary breeds in her spunky, surf-riding mutt are miniature Poodle and Basset Hound! You read right.
July 31 marks National Mutt Day. In celebration of this date, the fine folks from
Muttropolis
are giving away a $50 gift certificate to the person who emails
Arden
with the best adoption story or photo of their marvelous mutt. Don't delay - enter now! And learn more about the cool items at Muttropolis by visiting
www.muttropolis.com
.
There's 'mutt' more!
Sophia Yin
, DVM, renowned veterinarian and applied animal behaviorist from San Francisco, just updated her insightful book,
How to Behave So Your Dog Behaves
and has autographed a copy. Just be the third person to email
Arden
with the word, "behave" to win her book! Learn more about dogs, cats and Dr. Yin by visiting
www.DrSophiaYin.com
.
What is it about catnip that drives some cats bonkers? For answers, Arden turned to two top experts on this herb:
Arnold Plotnick, DVM
, who operates a cat-only clinic called
Manhattan Cat Specialists
in New York City; and
Kevin Duck
, owner and founder of
Ducky World Products
, makers of organic catnip-filled toys and more. Both were guests on Arden's Oh Behave Show on
Pet Life Radio
- Episode #115. Listen closely to this radio show and email Arden with the code word mentioned by Kevin to win a giant Ducky World gift basket. Arden's cat, Zeki goes crazy for Ducky World's catnip toys! Check out her reaction in this video posted on Ducky World's home page:
www.duckyworld.com
.
Some fascinating facts about catnip:
This herb is a proud member of the mint family.
Catnip acts as a stimulant in cats but as a sedative in people. Need to sleep? Brew some catnip tea.
Its active ingredient, called nepetalactone, resembles the urine of female cats. Yuck!
The average catnip "high" lasts between 5 and 15 minutes.
In the Spotlight:
The Amanda Foundation

Each month, Arden salutes people and groups doing grr-eat work to benefits pets. This month's pick: the
Amanda Foundation
. This non-profit no-kill animal rescue shelter located in Beverly Hills, is headed by actress and animal advocate
Teri Austin
. Celebs
Pauley Perrette
(NCIS),
Bill Maher
,
Kaley Cuoco
(Big Bang Theory),
Kristen Bauer
(True Blood),
Jenna Ushkowitz
(Glee) and more walked the cat walk recently to raise needed funds for this group.
Cesar Millan
, the Dog Whisperer, was honored with its first Worthy of Love award. Arden covered this event for
Pet Life Radio
- Episode 114 - and shares this fun slide show.
Click
HERE
to watch the slideshow.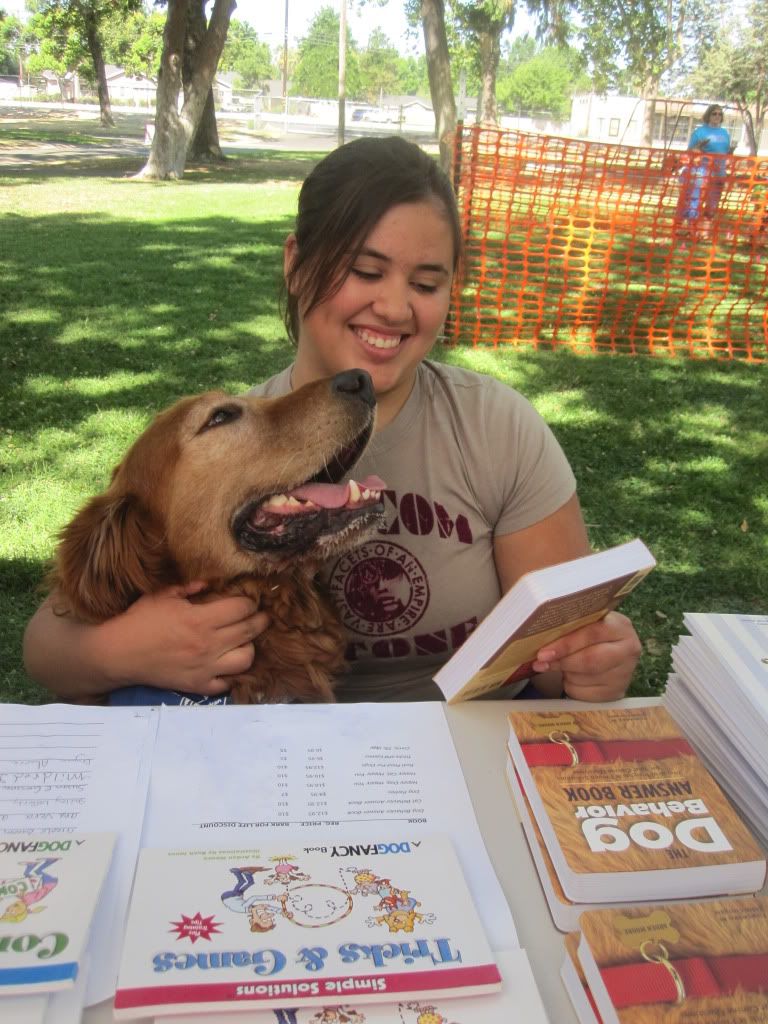 All over the country, local groups are working with the
American Cancer Society
to combat this disease in people and pets. Arden was featured speaker for the
Bark for Life
event in Atwater, CA recently. Click here to watch a couple fun videos from this event Arden posted on YouTube. Click
HERE
and
HERE
to watch. Paws up to organizer
Sue Reid
, of
Reid's Pet Sitting
and learn how you can help by visiting
www.relayforlife.org/barkatwaterca
.
The world's record for non-stop barking belongs to a Cocker Spaniel who was officially documented yapping 907 times in 10 minutes. Now, here's a dog who you wish had a mute button!
A hairball is a hairball, unless you want to impress (or confound) your friends by calling it by its scientific name: trichobezoar.
Popular folklore claims that being around a greyhound with a white spot on his forehead brings good fortune. Sure, you may have better luck by buying a lottery ticket if you are looking for riches, but your dog, of course, is priceless.
Joined by her dogs,
Chipper
and
Cleo
and cool cat,
Zeki
, Arden recently appeared on the
San Diego Living Show
to discuss how to keep it safe and cool for your pets this summer. Chipper modeled the
Thundershirt
while Arden offered noise phobia tips and Cleo became a true camera hound by kissing Zeki! Catch them in action by clicking
HERE
.
Playing It Safe with Trimline
The kitties at Feline Express recently put the "soft blue collar" to the test - and gave it Paws Up!
"Affordable, economical, a must for any cat owner. I give the
Trimline Veterinary Recovery Collar
a huge thumbs up! My cats were not amused, but I was pleased in the overall success of applying the collar and watching the cats figure out how to adapt with it around their heads." - Mary Anne Miller, Feline Express Founder.
Learn more at
www.trimlineinc.com
. An added plus - this collar is made in the USA! Read the full article
HERE
.