Presidential Pets - Hail to the Leash!

Dogs, cats and yes, even raccoons and alligators have roamed the White House as First Pets.
Abraham Lincoln
's dog,
Fido
was the First Pet to be photographed and
George W. Bush
's
Barney
was the First Pet to become a YouTube sensation.
Learn more about famous First Pets and win a copy of the new pictorial book,
First Pet
, published by The Associated Press. It's easy! Just be the first to email
Arden
with the code word mentioned on her Oh Behave Show on Pet Life Radio.com (Episode #110) that features AP's
Chuck Zoeller
. (Hint - it is the name of dog owned by a multi-term president.) Click
HERE
to view a First Pet slide show.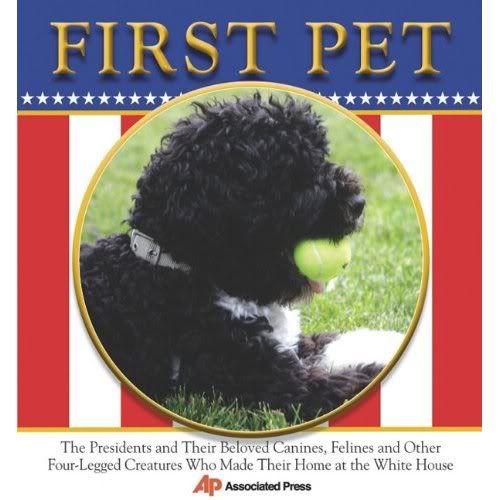 Garfield Dishes Up Winners!

Mickey Dean

and

Jocelyn Shannon

were the first two to correctly submit the code word - lasagna - to win autographed copies of the latest Garfield book or DVD by famed cartoonist

Jim Davis

. Both tuned in to

Arden Moore's

Oh Behave show on Pet Life Radio (Episode #108) that featured Jim Davis as a special guest.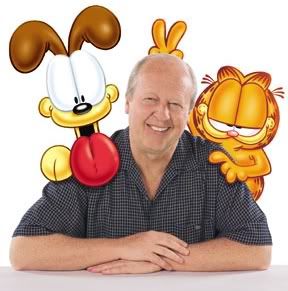 Fido Friendly's Road Trip!

America's favorite travel mate is fast becoming the family dog. Finding hotels, places and activities that put out the welcome mat for well-mannered dogs is easy, thanks to Fido Friendly magazine. This national publication is your most valuable travel asset. Be the 5th person to email Arden with

Fido Friendly's

compassionate motto and win a year's subscription.
Marmaduke Mayhem!

Arden and

Cleo

walked the red (and sandy) carpet at Imperial Beach, CA to attend the world premiere of the Marmaduke movie, starring

Owen Wilson

and

George Lopez

. Marmaduke, of course, is the goofy comic page Great Dane brought to the big screen in this fun flick. Attendees viewed the movie on the beach after a day of competitive canine surfing sponsored by Loews Coronado Bay Resort. Spotted in the crowd: world-famous SURF-ice dog, Ricochet and her pet parent,

Judy Fridono

who raise thousands of dollars for deserving people and pets in need. Click HERE to view slide show from the premiere.
Warm Whiskers Winner!

Lori Shaner

of New Providence, NJ correctly answered that soft tissue trauma in kittens and puppies ranks #1 for injuries as reported by Veterinary Pet Insurance. She wins a therapeutic product called the Pet Therapy Jacket made by Warm Whiskers. This jacket safely applies heat or cold packs to ease arthritis, tendonitis, bursitis, muscle aches and more. The jackets come in five sizes to fit cats and dogs from 5 to 225 pounds.

Click here to see how easy it is to put on this jacket and learn its many benefits touted by famous veterinarian,

Bernadine Cruz

, DVM, host of The Pet Doctor on Pet Life Radio by clicking here.


Cats House is Me-WOW!

Brooke Jacobs

was the 5th person to email Arden and won an autographed copy of

The Cats House

book by famed photographer

Bob Walker

. Walker and his wife,

Frances Mooney

, converted their San Diego home into the now world-renowned Cats House. The interior features brightly colored winding stairways, floor-to-ceiling sisal-wrapped poles, hidey holes, high perches, feather wand toys and more. Visit www.catshouse.com. Me-WOW!


Tori Trotter Winners!

Case closed.
Dawn Hodes
and
Cheryl Johnston
are winners of autographed copies of
Barbara Stretton
's books,
The Case of the Tiberian Tiger
and
The Case of the Purloined Persian
. These feline mysteries feature a cool cat, Tori Trotter, who deftly solves capers. Learn more by visiting
www.toritrotter.com
.
Arden Speaks!

California Writers Club, Sacramento branch
welcomes America's Pet-Edutainer
Arden Moore
at its guest speaker at its June 19 luncheon. Arden will talk about "Surviving and Thriving as a Pet Author in this Crazy Social Media World." For info:
www.sacramento-writers.org
. Next, Arden will give a short talk about pet behavior and sign copies of her books at
Barnes & Noble
, in Citrus Heights, from 4-6 p.m. This book signing event will include the Sacramento SPCA, who will set up a mobile pet adoption and a
Barnes & Noble Bookfair fundraiser
to benefit the
Youth Outreach Program
of the CWC Sacramento branch. You can also shop online at
bn.com/bookfairs
and enter Bookfair ID number
10225001
at checkout through June 20.
As Arden would say, "paws up!" and "mutts thanks!" -
Margie Yee Webb
, president of CWC, Sacramento Branch.
Let Arden 'edu-tain' you!

Looking for a professional speaker, MC or workshop leader for your next event - one guaranteed to "edu-tain" your audience?
Arden
is America's Pet Edu-Tainer™ She informs and delights audiences all over North America. Click
HERE
to learn more.
Like what you see? Email
Arden
about creating an email marketing and social media campaign for your business or non-profit group!
Play it Safe with Trimline

No pet wants to be called a cone-head. Say good-bye to those rigid, hard-to-maneuver Elizabethan collars and hello to a pet's best surgical-recovery aid: the
Trimline Veterinary Recovery Collar
. This soft, blue collar is easy to put on and keep on and lets your pet eat, sleep, drink and play without a fuss. Watch this 4-minute Trimline Recovery Collar video on
YouTube!
Click
HERE
to learn more.
Dog Thoughts

Download
this
iPhone
app on iTunes, take a photo of your dog, shake your phone and watch your
Dog's Thoughts
appear!
Time to Work Like

With

Your Dog!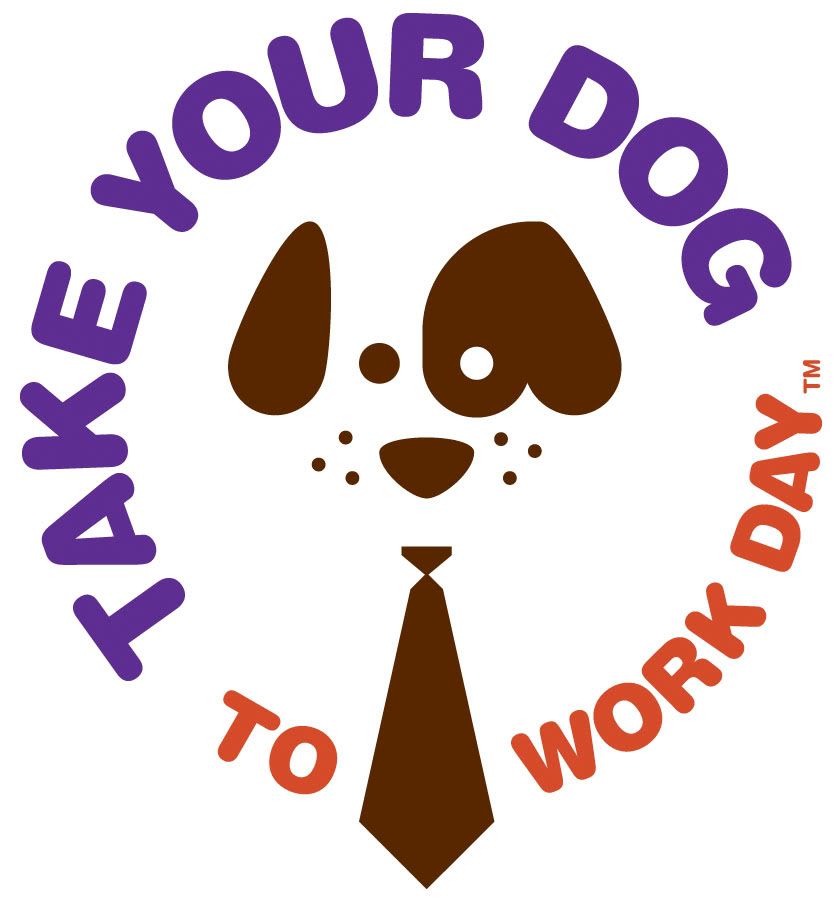 Drooling for a promotion? Begging for a pay raise? Your best work ally may be just a tail wag away.
June 25 marks the 12th annual celebration of
Take Your Dog to Work Day
, a worthy event created by Pet Sitters International,
www.petsit.com
.
Arden Moore
is partnering up with pet-sitting industry pioneer
Patti Moran
to acknowledge influential CEOs (that's canine extraordinaires) and promote shelter adoptions.
It's no surprise that dogs make us happier and healthier. As Arden points out, dogs can also help us succeed in the workplace if we learn to:
Listen more, bark less.

Refrain from petty yapping about co-workers.

Unleash genuine enthusiasm - it helps you be creative.
Arden illustrates the power of the paw in the workplace with this short YouTube video starring Chipper and Cleo. Click
HERE
.
PSI's Patti Moran and Beth Stultz share more details about TYDTWD as guests on Arden's Oh Behave Show on Pet Life Radio.com (Episode #111). Tune in here:
www.petliferadio.com
.
Got a camera hound for a dog? You could win $500 plus a pet prize valued at $200. Just enter the official 2010 Take Your Dog to Work Day Photo Contest. For details, click
HERE
. Hurry! Contest ends July 31.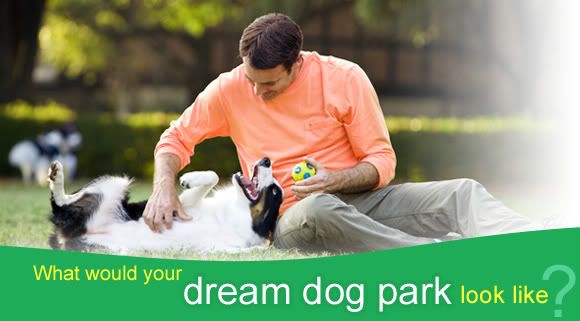 Catch yourself daydreaming at your local dog park, wishing for fountains of fresh water, treat dispensers, maybe even a sandy area for your dog to dig? It's time to unleash your creativity and play a "paw" in crafting the ultimate dog park.
BenefulŪ brand is sponsoring the
WagWorld™ Dream Dog Park Contest
and awarding $500,000 toward a marvelous "mutt" makeover to a dog park somewhere in the continental United States.
Enter by June 18 and you can be eligible to win $5,000 plus a year's supply of BenefulŪ dog food. How? Just grab your video camera, head to your local dog park and submit a short video that covers your ideas to create a dream dog park.
Arden is joining design expert and TV host
Jason Cameron
on this first-of-its-kind contest that celebrates that wonderful relationship we have with our dogs. The top 10 finalists will be announced and their videos posted by Aug. 11 on the www.benefulDreamDogPark.com site for viewing and voting. For more details, click
HERE
for a short video featuring Jason Cameron and his dog, CJ.
Tips & Tactics for Traveling with Your CAT!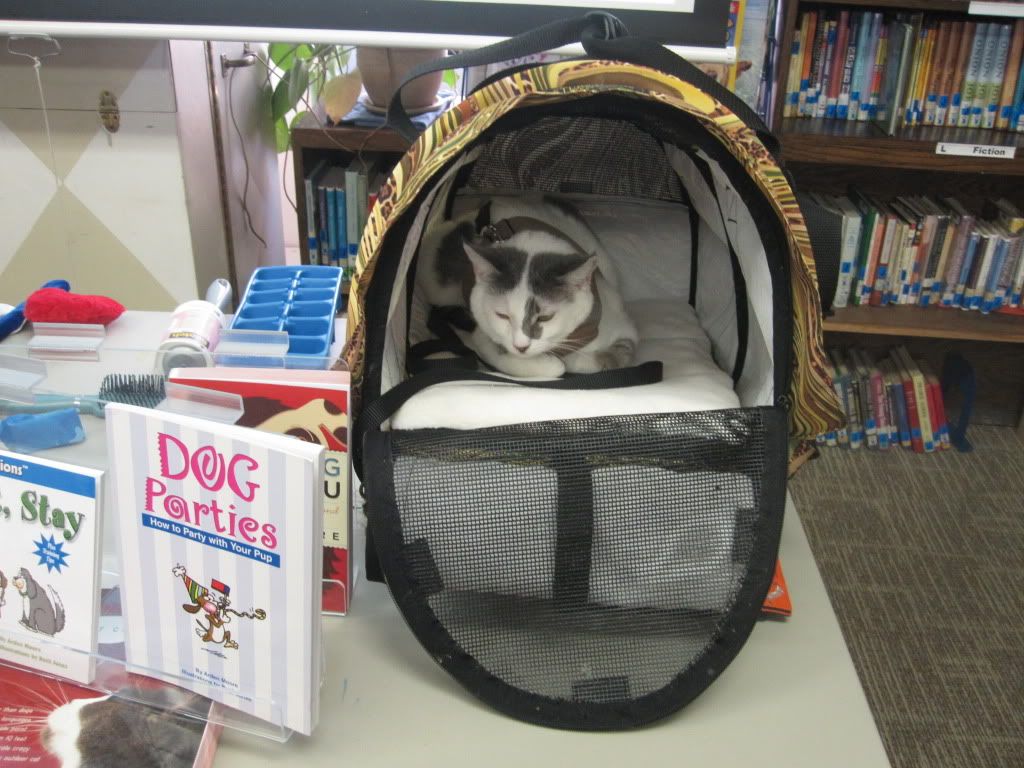 Simmer down, doggies. Yes, we know you love road trips. But here's a news flash: so do some cats. Arden's feline friend,
Zeki
is always up for new adventures. And when she travels with Arden, she always travels in style and safety - inside an eye-catching
SturdiBag
, click
HERE
.
Zeki is a young, Turkish Van mix whose traumatic kittenhood was profiled in the July issue of
Cat Fancy
.
Click here
to read about this spunky survivor: Now happy and healthy, Zeki accompanies Arden as she delivers "pet talks" about why it is cool to be catty to groups big and small all over America. Her home-away-from-home - the roomy SturdiBag - features compartments to stash travel bowls, bottled water, dry food, toys and more. It is made of denier polyester and waterproof interior. And Zeki likes that her SturdiBag gives her the options for viewing her surroundings through mesh or privacy with door flaps.
Win a SturdiBag for your traveling cat - or small dog by being the 4th person to email
Arden
with the answer to this question: Before Arden adopted Zeki, what was her temporary name after being rescued? (Hint - the answer is in the
Cat Fancy
article). Good luck!
And Arden, with the help of special co-host
Dana Humphrey
of Whitegate PR, delivers some smart strategies to ensure your next road trip with your pet is fun and memorable. Just tune into the Oh Behave Show on Pet Life Radio.com (Episode #109). Click
HERE
to listen.
In the Spotlight with Luke Robinson: 2 Dogs, 2,000 Miles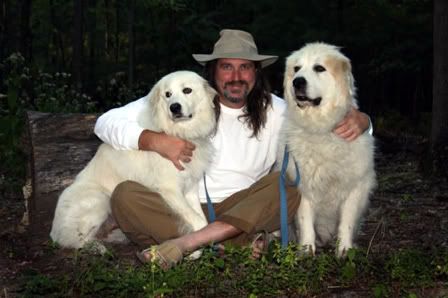 Since March 2008, a determined Texan named
Luke Robinson
and his Great Pyrenees duo of
Murphy
and
Hudson
have been walking from Austin to Boston to raise awareness - and find answers - for fighting cancer in people and pets. They make this nearly two-year, 2,000-mile journey in honor of
Malcolm
, Robinson's late-great dog who succumbed to bone cancer.
On June 19, the trio will complete their 2,000-mile journey by walking their final mile into Boston. A weekend-long, dog-friendly celebration is planned to welcome them. Friends, family and dog lovers from 18 states plan to walk the final mile with Luke, Murphy and Hudson. For details on the event and this courageous journey, please visit
www.2dogs2000miles.org
.
As a guest on Arden's Oh Behave Show on
Pet Life Radio
(Episode #97), Luke declared that this 2,000-mile trek is just the first step in his lifelong commitment to find a cure for cancer. We give paws and applause to Luke, Murphy and Hudson. To learn about their next phase, visit
www.2milliondogs.org
.
Who says dogs can't read? Or have a touch of rebel inside them? How else can you explain why stores with open doors and signs declaring NO DOGS are the only ones your leashed dog wants to enter during those downtown walks?
Cats could become millionaires by betting people in a game of purrs. Cats are the only species capable of purring while exhaling and inhaling. Don't believe me? Try purring while taking a breath.
In this political climate, It may pay to be
non-paw-istan
and heed Harry Truman's advice: "If you want a friend in Washington, get a dog."
Thunderstorms and 4th of July fireworks can be terrifying experiences for some dogs and cats, triggering unwanted and harmful behaviors that can be difficult to treat. These heightened reactions to loud noises and nasty weather can result in destructive behavior and injuries in panicked pets.
Pet owners in the top 10 lightning-prone states - Florida, Louisiana, Mississippi, Alabama, Georgia, South Carolina, Tennessee, Kentucky, Illinois and Oklahoma -- know this panicked response by pets better than anyone, but separation anxiety and noise phobias affect dogs and cats in every state.
Until the invention of the
Thundershirt™
, treatment options were limited to drugs or professional behavior modification techniques that tend to be expensive, time consuming and not always effective. Affordably priced at $36, the Thundershirt™ is a safe, inexpensive way to calm pets' nerves during noisy storms and commotion. World-renowned TTouch founder
Linda Tellington-Jones
endorses the Thundershirt™ and many of her TTouch Practitioners have integrated it in their practices with great success.
The Thundershirt™ is also highly effective in treating separation anxiety, excessive barking, crate and travel anxiety, leash pulling and over excitability. To view videos showing the before and afer effects, visit
www.thundershirt.com
. Tune in to the Oh Behave Show on
Pet Life Radio
(Episode #106) to learn more.