Garfield Giveaway!

Garfield
, the lovable orange tabby, also puts the "G" in generous. Creator
Jim Davis
appeared on
Arden Moore's
Oh Behave show on
Pet Life Radio
(Episode #108). Listen to the show for the code word. The first two to email
Arden
win an autographed copy of the latest Garfield book or DVD.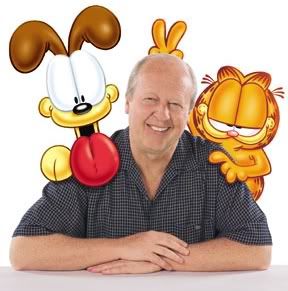 Sedona Rocks for Dogs!

Sedona

, AZ , known for its mystical, magical, healing red rocks, is also very pet welcoming. Arden loaded up her SUV with a friend and 4 dogs for a week's stay and discovered a dog park that merits "top dog" status for its terrain and panoramic views. Check out Arden's short video on YouTube.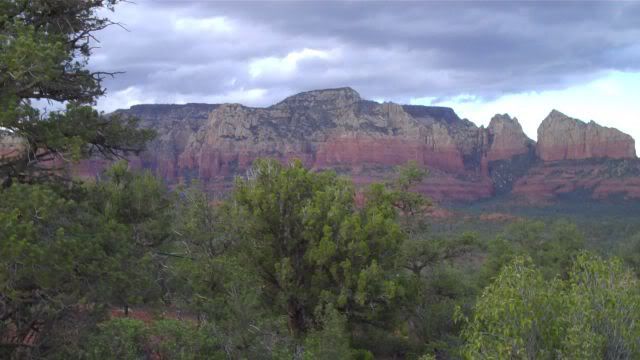 Get Your Paws on My Paws Gift Basket

Lori Shaner

of New Providence, NJ correctly answered that 52 percent of people give gifts to their pets to win the Spring Basket by

My Paws

. The Spring Fun Basket includes two stainless steel bowls, a Frisbee, a bandana, squeaky toy and all-natural treats. Grrr-eat gift idea. Learn more by visiting www.mypaws.biz.


Clean Sweep Winners!

Lots of subscribers took the dog-shedding quiz sponsored by

Arm & Hammer

in the April e-newsletter.

Kippy Greicar

of Lake Charles, LA correctly answered that three dog breeds notorious for shedding are German Shepherd, Pug and Golden Retriever and three drool-prone dog breeds are Basset Hound, Newfoundland and Mastiff to win an

Electrolux Versatility

vacuum (a $299 value). In addition,

Isabel Alvarez

and

Nancy Kelly

won spring-cleaning Arm & Hammer bucket prizes. Congrats!
WaterDog Winners!

Donna Poyner

and

Nicole Casale

won

WaterDog

automatic outdoor drinking fountains for the dogs to keep them cool and hydrated. Contact www.contech-inc.com to learn how you get get your paws on a WaterDog.

PETCO GIFT

Lucia Colella

shared her funny story about her roasted chicken-stealing calico, Georgina on Arden's new online pet community site, Four Legged Life to win a $50 gift card to Petco. Congrats!


Arden Speaks!

Arden Moore
will speak at the California Writers Club, Sacramento Branch in Sacramento and then autograph several titles of her pet books at the Barnes and Nobles bookstore at Birdcage in nearby Citrus Heightson June 19. For details, please contact Margie Lee Webb, club president by visiting
www.sacramento-writers.org
.
Let Arden 'edu-tain' you!

Looking for a professional speaker, MC or workshop leader for your next event - one guaranteed to "edu-tain" your audience?
Arden
is America's Pet Edu-Tainer™ She informs and delights audiences all over North America. Click
HERE
to learn more.
Like what you see? Email
Arden
about creating an email marketing and social media campaign for your business or non-profit group!
Play it Safe with Trimline

No pet wants to be called a cone-head. Say good-bye to those rigid, hard-to-maneuver Elizabethan collars and hello to a pet's best surgical-recovery aid: the
Trimline Veterinary Recovery Collar
. This soft, blue collar is easy to put on and keep on and lets your pet eat, sleep, drink and play without a fuss. Watch this 4-minute Trimline Recovery Collar video on
YouTube!
Click
here
to learn more.
Dog Thoughts

Download
this
iPhone
app on iTunes, take a photo of your dog, shake your phone and watch your
Dog's Thoughts
appear!
Cats would make great testers for recliners. After all, they nap up to 16 hours a day. That equates to snoozing two-thirds of their life. Yawn!
You know you shouldn't consider a career as a chef if your own dog sniffs and rejects your latest cuisine creation.
Show of hands for requiring
people
to bring their "A" game of politeness when chaperoning their dogs at their local dog park.
Meet Grr-eat Canine Crusaders!

Talk about woof power! We deliver paws up to three dogs making a difference for pets and people. First, meet
Brewster
, a lovable Great Dane who towers as the World's Tallest Puppy! Brewster is touring the country in May with owner Sandy Hall to raise awareness and $1 million to fight canine cancer. The campaign benefits the
Morris Animal Foundation
and is sponsored by
Petco
and
Blue Buffalo
pet foods. Learn more by clicking
HERE
. Arden caught up with this duo at a Petco store in Poway, Calif. Check out her video
HERE
.
Next, meet Doc Barker, a chocolate Lab, and his owner Sherry Buchbinder. Doc B. serves as canine ambassador for the Make-A-Wish Foundation, which grants wishes to children with life-threatening medical issues. This team is also active for Wags for Wishes programs in California and Arizona. Check out Arden's fun video of Doc B. picking up a quarter
HERE
. Learn more by visiting
HERE
.
Ricochet, the surfing Golden Retriever from San Diego who belongs to Judy Fridono, loves to raise money and do kind deeds as a "surf-ice" dog. San Diego Mayor Jerry Sanders proclaimed April 20 as "Paw (Pay) It Forward Day" thanks to Ricochet's efforts. Learn more by visiting her site (
www.surfdogricochet.com
).
Ease Your Pet's Aches and Ows

Our pets don't live in protective bubbles and just like us, they age and can contend with aches, sprains and other health issues. Fortunately, help is here. The folks of
Warm Whiskers
offer a therapeutic product called the
Pet Therapy Jacket
that safely applies heat or cold packs to ease arthritis, tendonitis, bursitis, muscle aches and more. The jackets come in five sizes to fit cats and dogs from 5 to 225 pounds. Click here to see how easy it is to put on this jacket and learn its many benefits touted by famous veterinarian,
Bernadine Cruz
, DVM, host of The Pet Doctor on
Pet Life Radio
by clicking
here
.
Arden and her active dogs, Chipper and Cleo, also give Warm Whiskers paws-up approval. Chipper and Cleo ease their muscle aches after a long hike recently by sporting the heating pads with their Warm Whiskers jackets.
Win a Warm Whiskers jacket for your pet by being the first to email
Arden
and identifying the correct ranking for soft tissue trauma in the Top 10 Dog Conditions reported in 2009 by Veterinary Pet Insurance.
IN THE SPOTLIGHT:
Author Barbara Stretton

Everyone loves a good mystery - especially when it includes a cool cat solving a cool caper! Each issue, Arden spotlights a special two- or four-legger in the pet world and this month, we salute award-winning author and illustrator
Barbara Stretton
and her feline sleuth,
Tori Trotter
, cat of mystery. Her Tori Trotter books target children ages 8 to 12 but appeal to cat fans of all ages.
Be the 5th and 10th person to email
Arden
with Tori Trotter in the subject header and win autographed copies of Stretton's books,
The Case of the Tiberian Tiger
and
The Case of the Purloined Persian
. Arden is happy to announce that Stretton will soon release a new book in the series, aptly titled,
The Case of the Lurking Lion
. Learn more about this must-read novelist by visiting
www.toritrotter.com
.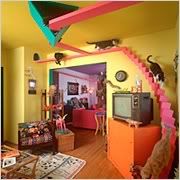 We're referring to the world-famous Cats House in San Diego owned by
Bob Walker
and his wife,
Frances Mooney
. A true feline Disneyland, the interior of this home features brightly colored winding stairways, floor-to-ceiling sisal-wrapped poles, hidey holes, high perches, feather wand toys and more. Arden took a tour recently and did a cat chat with Bob Walker. Tune in to this 3-part video tour
HERE
. And visit
www.catshouse.com
. The 5th person to email
Arden
wins an autographed copy of
The Cats House
book. Me-WOW!
Move over, Rover. May 12 is designated as Hug a Cat Day. What a purr-fect way to celebrate with your feline friend. Hey, cats outnumber dogs as America's favorite pet. Our friends at
Petcentric.com
have revealed a host of ways to 'paw-ticipate" every day of the year. Our purr-sonal favorite: treat your cat to Ttouch, a form of massage comprised of gentle, circular movements that sure beats head pats. Learn more ways by visiting
www.petcentric.com
. And, confused if your cats are feuding or play fighting? Arden has the answer in a short video featuring her two cats, Zeki and Murphy. Check out the answer by clicking
HERE
.