Give the Gift of Giving!

The best way to celebrate this holiday season is to give to others. Arden shines the spotlight on these wonderful causes that could benefit by your acts of kindness:
Canine Companions for Independence:

Since 1975, this non-profit group has provided highly-trained assistance dogs to people with disabilities. Check out its website for gift ideas, including books on Trixie by best-selling author Dean Koontz at
www.cci.org
.
Henry the 3-legged cat:

This famous feline author, with the help of his "pet scribe" Cathy Conheim, wrote the award-winning book,
What's the Matter with Henry?
And Henry's 'sister' - a black poodle named Dolly - has a book called
What About Me?
Both books offers life's lessons and all proceeds benefit pet charities.
www.henrysworld.org
.
Ricochet, a "surf-ice" dog

Ricochet is spearheading Surfin' Santa Paws toy drive to benefit San Diego area children hospitals. Send an unwrapped new toy or donation to: Surfin for Paws-abilities, 306-N West El Norte Parkway, #47, Escondido, CA 92026 or email Judy Fridono at
pawinspired@aol.com
.
Friends of Humane Society de Tijuana:

This group improves conditions for animals living in the Mexican and U.S. communities that border Tijuana.
www.friendsofhstj.org
.
Morris Animal Foundation:

This non-profit group sponsors research to benefit the lives of pets, animals and wildlife. Visit their site for gift ideas.
www.morrisanimalfoundation.org
.
I'm Tired Of Hungry Animals campaign:

For every $10 bracelet purchased, this group donates 10 bowls of food given to needy animal shelters.
www.ImTiredOnline.com
.
American Humane Association:

Its mission is to prevent cruelty, abuse, neglect and exploitation of children and animals. Visit its site to see personalized gift ideas at
www.americanhumane.org
.
Israel Guide Dog Center for the Blind

Score grrr-eat dog treats!

Our friends at Stella & Chewy's know how to put the "T" in terrific treats. Name Arden's dog and the beach where she took her first canine surfing lesson. The first correct answer wins delicious Stella & Chewy's Carnivore Kisses and Carnivore Crunch dog treats. Contact Arden at arden@ardenmoore.com. Paws up to our sponsor - www.stellaandchewys.com!
Watch out for speeding cats!

How fast do cats run? A cheetah can reach 70 miles per hour. What about indoor cats?
Is it: A) 10 mph; B) 20 mph; C) 30 mph: D) 40 mph.
The first correct answer wins an autographed copy of Arden's

Happy Cat, Happy You

book. Contact Arden at arden@ardenmoore.com.
Dean Koontz winners
We spotlighted best-selling author and dog lover Dean Koontz last month. Winners of his signed books are: Melinda Mitchell of Austin, TX wins

I, Trixie Who Is Dog

; Lori Shaner of New Providence, NJ wins

A Big Little Life

; and Rick Cichocki of Dyer, IN wins

Breathless

. Congrats! Visit Dean's site at www.deankoontz.com.

Nora the Piano Cat winners

We featured the talented feline musician, Nora, the Piano-playing cat, last month. Winners of Nora's book are Anita Campbell of Lee's Summit, MO and Lucia Colella of Newtonville, MA. Congrats! Tune into Nora by visiting www.ravenswingstudio.com.

Free hotel stay!

Dawn Celapino of San Diego correctly answered that the 1989 dog movie filmed in San Diego was called K9 and starred Jim Belushi. She and her dog, Jack win a free night's stay at the pet-welcoming Hotel Indigo in San Diego. Congrats and enjoy! Visit www.hotelindigo.com/sandiego.

Arden speaks!

Arden will be a featured speaker at the annual National Association of Professional Pet Sitters on Jan. 23 in Orlando, Florida. Her topic: "How to Host a Dog Party and Sneak in Good Doggy Manners." Learn more by visiting www.petsitters.org.

Arden wins awards

At the 16th annual Cat Writers Association conference in White Plains, NY, Arden earned four top honors: best national newsletter, best newsletter column, best black-and-white photo and top behavior award sponsored by Tidy Cats. Learn more at www.catwriters.org.

Dog Thoughts: Need a canine chuckle or wise 'dogma' advice?

Download this iPhone app on iTunes, take a photo of your dog, shake your phone and watch your dog's thoughts appear!
Arden is unleashed on America! For "mutts" more on Moore:

Let Arden 'edu-tain' you!

Looking for a professional speaker, MC or workshop leader for your next event - one guaranteed to "edu-tain" your audience? Arden is America's Pet Edu-Tainer™ She informs and delights audiences all over North America. Click HERE to learn more.
Like what you see? Email Arden about creating an email marketing and social media campaign for your business or non-profit group!
Wagging Tales: Every Animal Has a Tale:

This insightful book by author and animal communicator Tim Link demonstrates the power of communication in bringing out the best in your people-pet bond.

www.wagging-tales.com.




Lucky Paws Silk Scarves:

Paws up to Lucky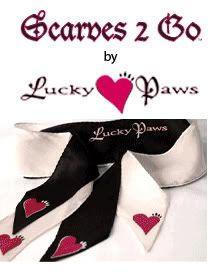 Paws for capturing fashion and function with stylish silk scarves. In black and in white - each sports the LUCKY logo. You can wear them around your wrist or sport them on your little dog.
www.luckypaws.biz
.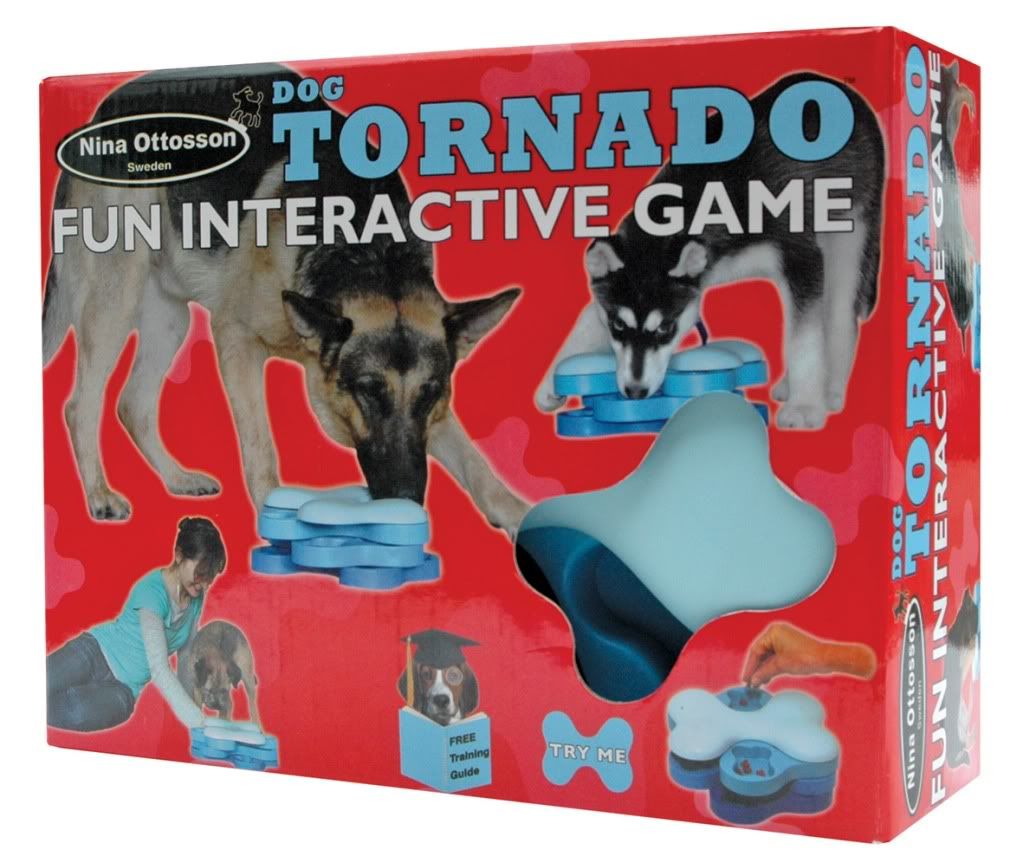 Dog Tornado:
Test your dog's canine IQ with this innovative pet puzzle created by Dr. Roger Mugford, acclaimed British animal psychologist and founder of The Company of Animals.
www.companyofanimals.us
Ball of Furry Fury:
Bring out the playful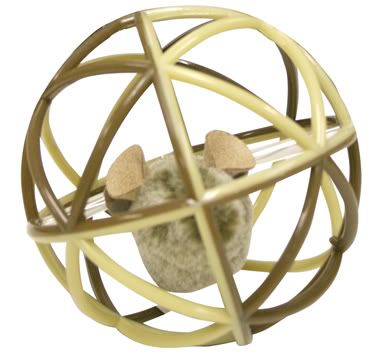 predator in your feline with this Play-N-Squeak interactive cat toy. One swat at this toy emits a mouse-like squeak.
www.ourpets.com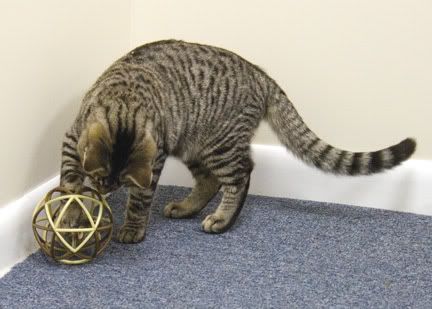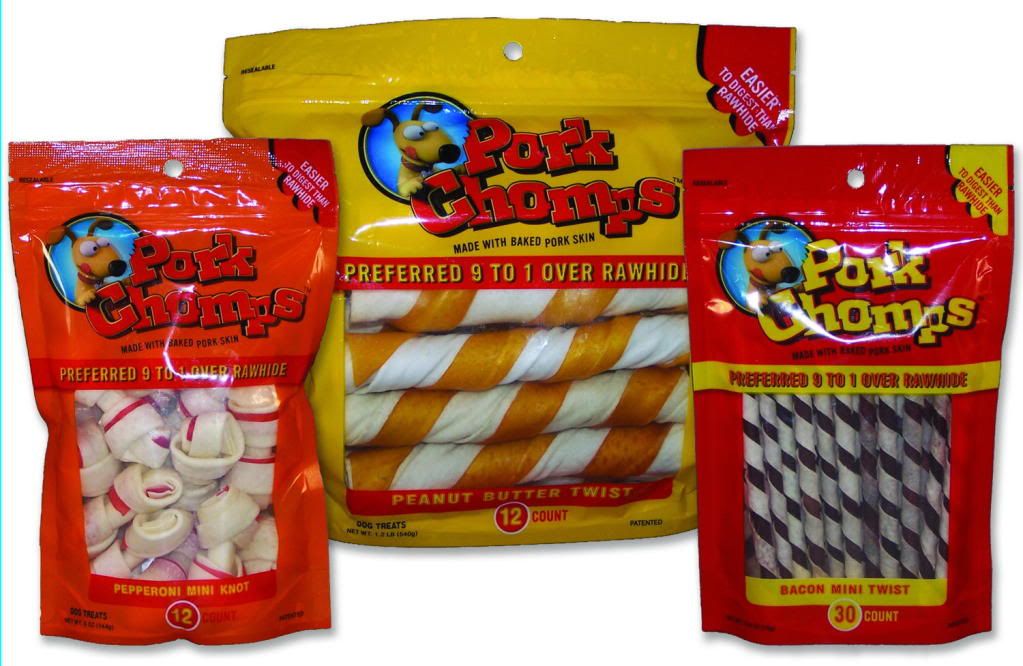 Pork Chomps
: Treat your gotta-chew canine to these bone-shaped treats made of natural, baked pork skin that come in bacon, peanut butter and pepperoni flavors. Good news: Pork chomps won't stain carpet or furniture.
www.scottpet.com
.
Harrison's Bake At Home
certified-organic
Dog Cookie Mix:
This package contains everything you need to make drool-causing cookies for your canine, including bone-shaped cookie cutters.
www.harrisonspetproducts.com
Stella & Chewy's Carnivore Kisses and Carnivore Crunch dog treats:
Dogs l-o-v-e these natural, freeze-dried treats that come in lip-smacking flavors, including Angus beef, bison, duck and more.
www.stellaandchewys.com
Free Range Buckarooz
: These long-lasting

chews for dogs are made of marrow-rich antlers that have been naturally shed.
www.freerangedogchews.com
.
TOP CREATURE COMFORT GIFTS: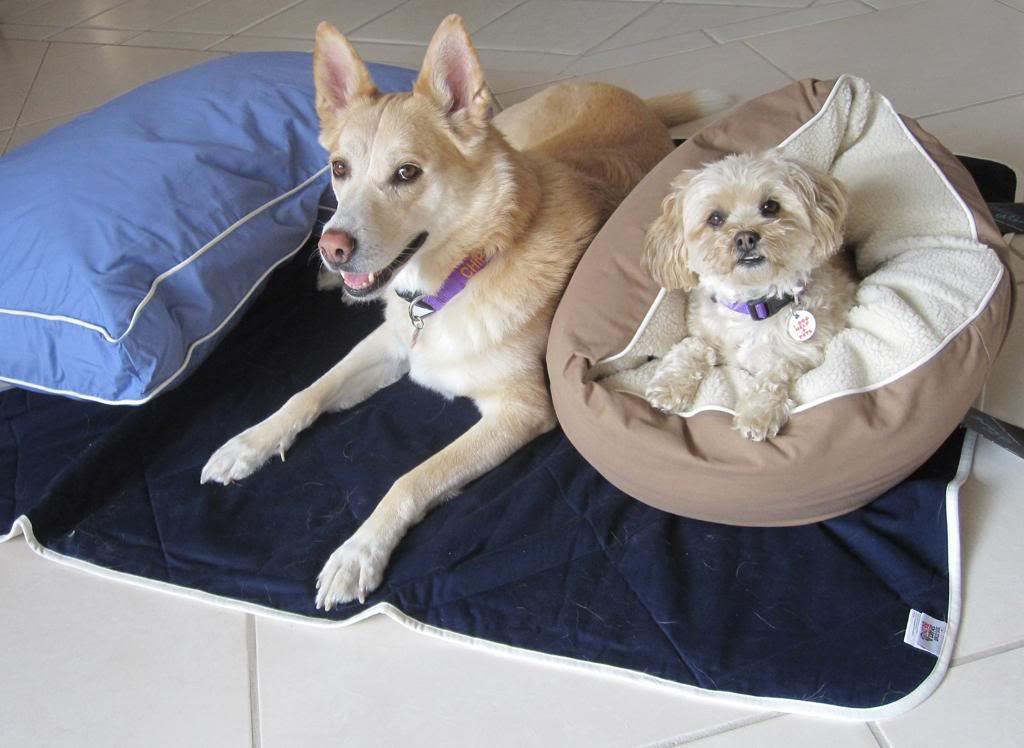 Nano Pet Products -The Dog Gone Smart Bed:
This line of dog beds comes in comfy shapes and sizes. Thanks to nanotechnology, all stand up to wear and tear and are resistant to liquids, dirt and coat oil.
www.doggonesmartbed.com
.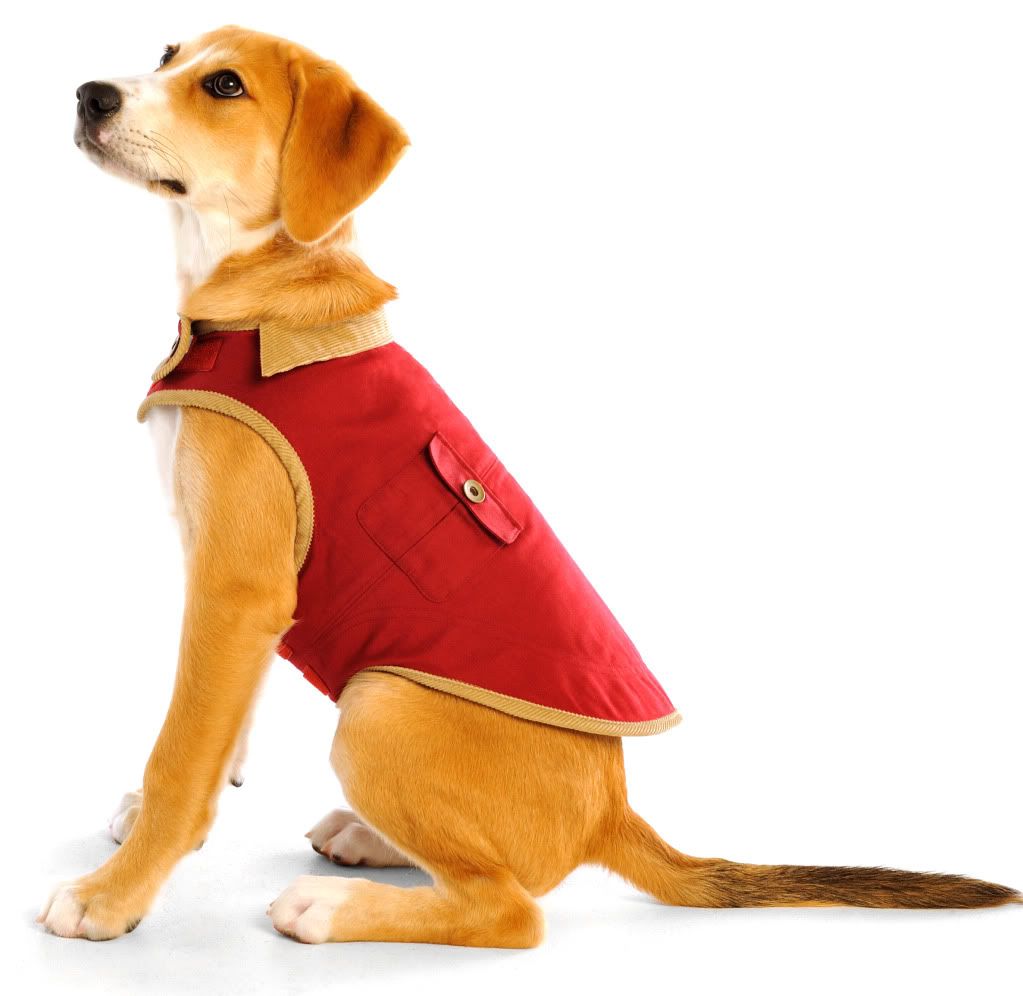 Nano Pet Products - Dog Gone Smart Wear
: These stylish doggy jackets stay clean naturally, reduce doggie odor and look grrr-eat! Adjustable neck and belly Velcro closures allow for proper fit.
www.doggonesmartbed.com
.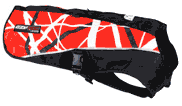 EzyDog Element Coat
: These sporty harness coats for dogs are windproof, waterproof and fleece-lined with quick-release side buckles and two zippered stash pouches. Available in 7 sizes and 6 designs.
www.ezydog.com
.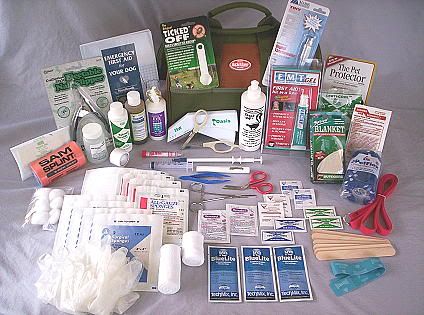 Pro Sport Canine First Aid Kit:
This must-have kit contains 90 items inside its sturdy, water-resistant, gate-hinged case. Items include a pen light, dog rehydration drink mix, skunk odor remover, pill gun, silver Mylar emergency blanket, spare leash and more. This kit also offers free one-year memberships to The Pet Protector unique pet ID tag,
www.DogKits.com
.
Anti-Lick Strip Prevent from Nurtured Pets:
Constructed with all-natural, active ingredients including cayenne pepper, lemon powder, clove oil and oregano, these pet bandages deter pets from chewing or licking wounds to hasten the healing.
www.nurturedpets.com
EzyDog Cujo
: These shock-absorbing leashes with shock-absorbing hand grips are suited for medium to large dogs who pull firmly. A reflective strand spans the entire length of the leash to offer night-time visibility. Extensions are available to walk two dogs tangle-free on one leash.
www.ezydog.com
.
Fido Friendly Magazine Subscription:
This
dog travel/lifestyle magazine that caters to people and on-the-go dogs is offering a "25 Days of Gift Giveaways" this month. And, buy a yearly subscription at the regular price, get another for $1 to give as a gift.
www.fidofriendly.com
.
TOP HEALTH AND WELLNESS GIFTS:


Trimline Veterinary Recovery Collar:
This collar is flexible, soft, comfortable and effective for dogs and cats recovering from injuries or surgeries. Pets are able to easily eat, drink, sleep and play while wearing these collars.
www.trimlineinc.com
.
Fresh Fill:
No one likes odors of any kind.
Here to the rescue is Fresh Fill. Made of non-toxic volcanic rock, it attracts and absorbs all types of odors. Say bye-bye to odors inside and outside!
www.freshfillproducts.com
Zoological Education Network's line of Healx pet products:
Safe, natural and effective, the line of Healx products bring out the best in your pet. Products include Healx Soother Plus Cream and well as dietary supplements, Healx Booster and Healx Sunshine Factor.
www.heal-x.com
.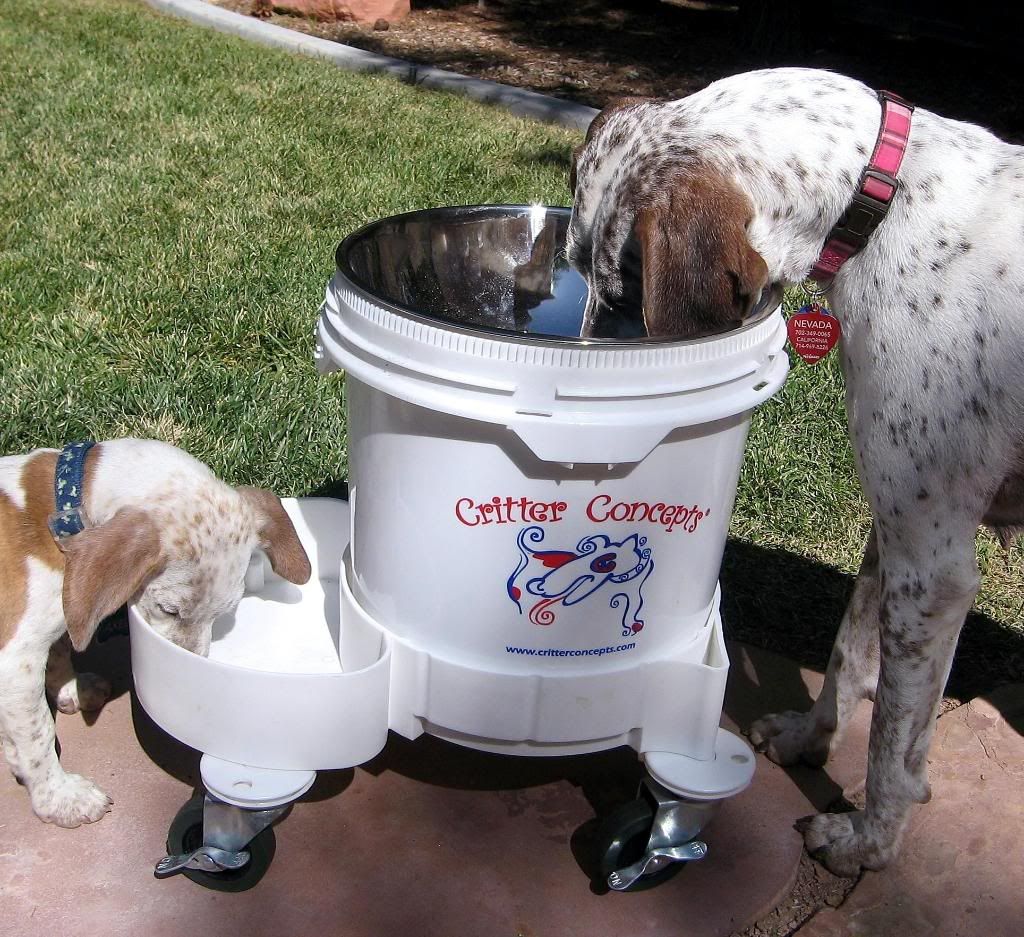 Critter Cooler Elevated Bowl:
Cleverly designed and easy to use, the Critter Cooler not only offers high "drinkability" but now features a feeding station, too! The new model has a stainless steel bowl and storage for food and water.
www.crittercooler.com
.
Lucky Paws Cakes 4 Claws - Party 2 Go:
Heeding its motto of "take it, bake it and let the party begin!" this product contains everything you need to bake a doggy cake. A party hat and invitations are included.
www.luckypaws.biz