Tuition Assistance Partners: Can YOU Be One of a Hundred?
We hear it every day: it's a difficult economy, times are tough, and families are struggling to make ends meet.
At TRCS, we never want to turn families away from a Christian education because of funding, and it is because of generations of loyal supporters that we have made a substantial difference in the lives of more than 10,000 children.
This year, we need 100 people who can commit to giving $50 a month for the ten months of the school year so that we can meet our $60,000 commitment to providing assistance to families in need for the 2012-2013 school year.
Only 100 people giving $50 a month.
Can you join us?
A small sacrifice can bring large rewards. So far this year, more than thirty families are receiving varied levels of tuition assistance.
So far we've raised over $12,000. Be one of the hundred - make a lasting difference for a child's future. Click here for more info, or donate online at www.3riversschool.net.
Adopt-A-Student Sponsors
Please support these local businesses who are supporting our school and families:
Gold Sponsors:
Silver Sponsors:
Bronze Sponsors:
EScrip, BoxTops and Soup Labels -- OH MY!
With all of the action of a new school year, don't forget a few of the small fundraisers that continue to help at TRCS:
Box Tops for Education & Campbells Soup Labels... please clip and collect those little rectangular things. We get hundreds of dollars from them each year! They can be turned in at the school front desk. A couple of times a year we do "box tops and soup label drives."
eScrip: You can register your Safeway cards at www.escrip.com and help TRCS earn extra funds!
Annoucing a New TRCS Spiritwear Design!
We have new shirts in stock with the "Eagle Wing" design! These t-shirts feature white printing on a blue or black shirt -- and are available for only $10 in sizes Youth XS through Adult 3X! Quantities are limited, so get your shirt today!
If you'd like to have the print put onto a shirt of your own choosing, bring it to the elementary school office, and we'll add the logo for only $5!
We're closing out the old to bring in something new! All in-stock TRCS SpiritWear is now 25% off, so stop in the school offices and pick up a deal for your child (or yourself!) and help promote our great school to the community!
Greetings!
What makes TRCS such a great place? We have amazing families, a challenging, adaptive learning environment, and excellent staff. At the recent Staff Inservice Day, we celebrated the following staff members' long-term commitments to the ministry of Three Rivers Christian School:
Dorothy Ash, Child Development Assistant, 5 years
Lora Culkins, Preschool Teacher, 10 years
Brenda LeMonds, TRCS Bookkeeper, 10 years
Melanie Portwood, High School Teacher, 10 years
Jana Schmutz, Counselor, 10 years
Jack Troupe, Teacher, IT Manager, 10 years
Cindy VanZanten, Preschool Teacher, 15 years
Lisa Hammond, Kindergarten Teacher, 20 years
Jeanne Nortness, 6th Grade Teacher, 20 years
Linda Mills, Child Development Center Bookkeeper, 35 years
Sherry Willis, 3rd Grade Teacher, 40 years
Please take a minute to thank these staff members for their years of faithful service!
Don't forget these important dates:
October 5th: Progress Reports, Secondary Campus
October 18th - 19th: ACSI Conference, No School
October 23rd: Elementary School Picture Day
October 24th: Infant & Toddler Picture Day
October 25th: Preschool Picture Day
November 9th: First Quarter Ends, Secondary Campus
November 10th: Christmas Shopping Festival, Elementary Gym, 10 a.m. - 4 p.m.
November 12th: Veteran's Day Holiday, No School
November 19th-21st: Early Release, Elementary Conference Days
November 22nd - 23rd: Thanksgiving Holiday, No School
Three Rivers Christian School Golf Tournament

Sign up a team today!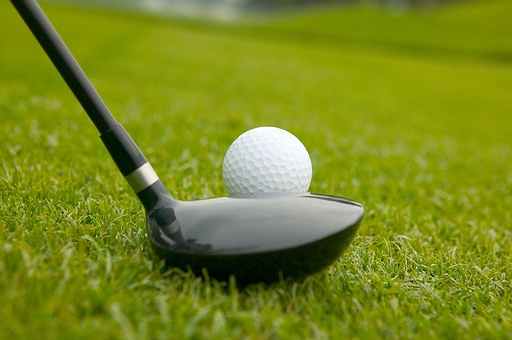 On September 29th, 2012, join us at the Three Rivers Golf Course for the 15th annual fundraising tournament. Your $60 registration includes 18 holes, cart, lunch buffet and prizes! Click here to view the registration form. Spaces are filling, so sign up soon!
School Expansion Plans Continue
Please continue to pray!
Plans are continuing to be compiled and honed for the expansion of our campus. Brittell Architecture has recently delivered colored plans which can be viewed by clicking here. The approximate price for the first phase is $2.6 million.
We currently have a feasibility study underway to see if we can garner appropriate support for moving forward in the building of the high school. You can view a draft of the TRCS Master Plan by clicking here. You can also view the high school plans, which we hope to do as the first phase, as well as the elevations.
The school board has hired local architect David Brittell to bring the vision for the new school to life. Local construction firm J.H. Kelly, led by project manager Matt Ouellette, is working alongside Brittell Architecture in the planning process. A community meeting will soon be scheduled to share further project information, and gather additional input from stakeholders.
It's the school board's goal to have all programs on one campus within the next two years. Please continue to pray for this process as we work towards fulfilling a long-term vision for the school.
Success!
Success! Today I celebrate in that Three Rivers Christian successfully enrolled the same number of students as last year. We did not go down in numbers in our overall count. How is that a success? We are experiencing the economic slowness of Cowlitz County and see the impact on many of our families. We also see the commitment to Christian Education on the parts of our families when families choose to enroll their children in our school. I see this as success and a time for celebration because families are choosing to educate their children here at a small Christ centered school. Families are making sacrifices to provide a quality school experience for their children.
I also see success in extended family commitment. Grandparents and some aunts and uncles are coming alongside our families to help pay for the student's education! Thank you for that passion and understanding of the value of Christian education.
We also find success in our program changes for this year. Teachers are excited about teaching the same subject areas with a new approach whether in a blended classroom, in a small ability grouping or in a new place with team teaching. The students are excited about the hands on science, art, and math groupings. Our goal is to provide challenges for each child at their own level so they feel success and work positively.
Our library looks like a library now. Stop in and see the new "look" and enjoy the displays of rocks and shells this month. Maybe you would like to share a display of a hobby area of yours or help get a soft reading mat or read to a class in the library. We want children to love books, love reading and want to have it last the rest of their lives.
Success is also seen in the smooth pick up and drop off of all students. You are doing a great job.
Success was seen at Back to School Night when so many families were represented by one or two parents. The teachers gave great information and many parents have already signed up for field trips or helping in the classroom.
My prayer for our school year is continued success. Together, parents, staff, extended family, and students, we will walk with the Lord, being faithful in the day to honor each other, love and care for our community and seek the best for all.
View Our Annual Report, Read About the Mission/Vision Overhaul
It's been a very busy start to the new school year, but there are many positive things ongoing, and much to report!
This August, we reported on the school at the Northlake Baptist Church annual meeting. Northlake has been our sponsoring ministry and continues to support TRCS. If you'd like to read more about the "state of the school," as well as our goals and financial status, you can view the complete report by clicking here.
Under the guidance of Westby & Associates, who are currently working with our school on our future plans, a group of TRCS administration, staff and stakeholders also held a workshop to overhaul our mission and vision statements. While the existing statements said quite a bit about who we are as a school, we noted that our vision statement really said more about who we currently are than who we'd like to be as a school. To that end, workshop participants redrafted the statements:
Mission:
Three Rivers Christian School prepares students through Bible-based education to impact the world for Christ.
Vision:
Three Rivers Christian School recognizes a growing need in the Lower Columbia Region for an adaptive, challenging academic experience with a:
focus on Christ-centered values
holistic approach to spirit, mind & body
supportive environment from infancy to high school graduation.
Our vision is to meet that need.
We are excited to see what God has in store for TRCS in the next few years. If you have any comments or suggestions, please do not hesitate to contact me at jzoet@3riversschool.net, or at (360) 423-4510.
Christmas Shopping Festival Scheduled for November 10th
Would you like to be a vendor?
The 4th annual TRCS Christmas Shopping Festival is scheduled for Saturday, November 10th from 10 a.m. to 4 p.m., and vendors are already signing up! Join us in the elementary gymnasium and fellowship hall for food, live music, a kids' carnival, prize drawings and some of the best Christmas shopping you can find! Over and over again, we're told this is the best bazaar in Cowlitz County!
If you're interested in having a table, please fill out this form and return it to ehart@3riversschool.net. Questions? Call us at 423-4510.
Bob Goff is Coming!
Author of "Love Does" to Speak in Spring
On Monday, February 4th, 2013, TRCS will be hosting Bob Goff as our spring speaker. Bob is the author of "Love Does," the New York Time Best Selling book about putting faith in action to live an extraordinary life. Bob is funny, fascinating, and will inspire you to live a life that will impact the world for Christ. It's what TRCS is all about -- and we're thrilled to have Bob joining us.
Information on sponsorships will be forthcoming, and it's our hope to make this event cost as little as possible, and help spread the word about our school to our community.
If you'd like to pick up a copy of Bob's book, we have some available for $11 each at the elementary school front desk. Get your copy now!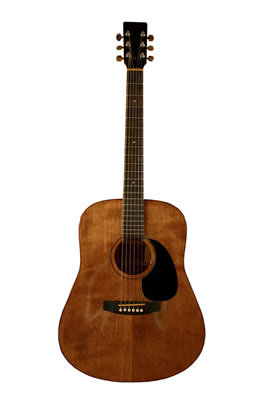 TRCS Fine Arts Conservatory Launches!
Get One-On-One Lessons on Campus
We are pleased to announce the upcoming launch of the TRCS Fine Arts Conservatory. The goal of the conservatory is to offer one-on-one music & art lessons to our families at an affordable price and at a convenient time. Currently, many students have multiple after-school activities preventing them from keeping a consistent lesson schedule -- but what if taking lessons only meant missing one recess a week and going to the classroom next door?
To start, the conservatory is offering piano and guitar (acoustic, electric, bass), and lessons will take place in Rooms 15 and 20, and in the chapel.
Mrs. Shelly Backstrom
and
Mrs. Terry Johnson
will be teaching piano, and
Mr. Bob Nelson
will be teaching guitar.
The availability schedule is currently at the elementary front desk
, and
family contracts can be printed here
. If you are interested or have more questions, please contact Erin Hart via email at
ehart@3riversschool.net
, or at (360) 423-4510.
Athletics Update
As the new Athletic Director, I am excited to step into this role and continue to build on the "Christ-centered" foundation laid by Randy Lemiere. The Book of Acts tells us they were first called Christians at Antioch. I believe that before we are parents, teachers, administrators, coaches or athletes we are first Christians. The priority of a Christian is to love God with all of our heart and love one another. Phrases from the Bible such as, encourage one another, be devoted to one another, honor one another, live at peace one with another, and my personal favorite ~ to follow the way of love ~ all emphasize how as Christians we need to treat each other.
Wouldn't it be wonderful if we made it our goal this 2012-2013 school year in our families, our churches and our school to follow the way of love? I am not so naive to think we won't have disagreements or differences. I do, however, believe we can respond to one another as Christ would. So the next time we don't get our way, or disagree with our boss, or catch ourselves saying, "that's not the way I would have done it", let us do our best in the power of God's Spirit to follow the way of love.
Child Development Center Update
Building a Foundation for a Lifetime of Learning
We have already raised hundreds of dollars towards our Toddler Natural Playspace. Can you join us in building this beautiful new space for our children? Please click here for more information.
We are also looking for funding to purchase iPads for our Preschool classes to use in their rotation stations. If you are willing and able to donate to this cause, this would be a huge benefit to our kids!
Last but not least, don't forget our Enrichment Classes! There are still spaces in a few of the classes, but many are full. Our children have so much fun getting a taste of some new skill. Click here to view the current class schedule.
May God continue to bless you this Fall!
High School Update
Randy Lemiere,
High School Principal
Welcome back to school! We've had a great start at the high school. Many outstanding, new families have entered our doors and their influence is making our school climate even better.
One of the big events this month is our All School Retreat. It promises to be a Spiritual event as well as a friendship-bonding event. On Friday, September 21st students and faculty will depart at 2:00pm and will return Saturday, September 22nd at approximately 10:00pm. Please pray for a safe, fun, blessed time. Call if you have questions.
Don't forget our Three Rivers Christian Golf Fundraiser. Call the office (636-1600) to sign up. Sixty dollars gets you a cart, 18 holes, lunch, and a lot of fun. See you there!
I just wanted to thank all who donated time, materials, and funds to our improvement projects over the summer. May the Lord bless you richly!
Do You Goodsearch?
This is EFFORTLESS Fundraising!
If you're not already doing it, take a minute to change your internet search window to default to
www.goodsearch.com
, and select Three Rivers Christian School as your charity of choice. Did you know this simple act brings in hundreds of dollars to TRCS every year?
"Let us not grow weary of doing good, for at the proper time we will reap a harvest if we do not give up."."
- Galatians 6:9