Tuition Assistance Partners: Can YOU Be One of a Hundred?
We hear it every day: it's a difficult economy, times are tough, and families are struggling to make ends meet.
At TRCS, we never want to turn families away from a Christian education because of funding, and it is because of generations of loyal supporters that we have made a substantial difference in the lives of more than 10,000 children.
This year, we need 100 people who can commit to giving $50 a month for the ten months of the school year so that we can meet our $60,000 commitment to providing assistance to families in need for the 2012-2013 school year.
Only 100 people giving $50 a month.
Can you join us?
A small sacrifice can bring large rewards. So far this year, more than thirty families are receiving varied levels of tuition assistance.
So far we've raised $5,800. Be one of the hundred - make a lasting difference for a child's future. Click here for more info, or donate online at www.3riversschool.net.
Adopt-A-Student Sponsors
Please support these local businesses who are supporting our school and families:
Gold Sponsors:
Silver Sponsors:
Bronze Sponsors:
Annoucing a New TRCS Spiritwear Design!
We have new shirts in stock with the "Eagle Wing" design! These t-shirts feature white printing on a blue or black shirt -- and are available for only $10 in sizes Youth XS through Adult 3X! Quantities are limited, so get your shirt today!
If you'd like to have the print put onto a shirt of your own choosing, bring it to the elementary school office, and we'll add the logo for only $5!
We're closing out the old to bring in something new! All in-stock TRCS SpiritWear is now 25% off, so stop in the school offices and pick up a deal for your child (or yourself!) and help promote our great school to the community!
Greetings!
School is starting soon, and we have so many exciting things happening at TRCS!
This summer brought a new gymnasium floor to the upper campus! Because of many generous donors and volunteers, our gym floor is safe, professionally painted, and gorgeous! We now have a weight lifting area in the gym, and the band room has been updated. Many thanks to our donors and our head volunteers Tim Carns, Randy Lemiere, Mark Backstrom, Scott Hull, Tony Stout, Steve Maldonado, and the many high school students (especially Christopher Walker and Mykel Tevis for their work on the logo)!
Yes, many of our school rooms have fresh paint and new carpet, but we are renewed in many other ways. God has been so good to TRCS! It's a fresh year and we're ready to get back to school!
Don't forget these important dates:

August 28th, 4:00 to 6:00 p.m.: Elementary Drop In and Meet the Teacher (All students are welcome to come by with Mom and Dad to meet the teacher, see the classroom and put supplies away.)
August 28th, 5:30 - 7:30 p.m.: Upper Campus "Back to School" Chicken Picnic ($4 per person)
August 28th, CDC Closed for Teacher Inservice Day
August 29th: First Day of School
September 3rd: Labor Day, School and CDC Closed
September 6, 6:30 p.m.: Lower Campus Back To School Night for Parents (Child Care available upon request.) Come and meet with the teacher to hear about the classroom routines, curriculum, rules, and procedures for field trips, etc.

General Meeting at 6:30 in the Sanctuary to hear about the general rules, chapels, specialists, and school year.

September 11th, 6:30 to 8:30 p.m.: Upper Campus Back to School Night
Check Out the New High School Plans
Feasibility Study Currently Underway
We currently have a feasibility study underway to see if we can garner appropriate support for moving forward in the building of the high school. You can view a draft of the TRCS Master Plan by clicking here. You can also view the high school plans, which we hope to do as the first phase, as well as the elevations.
The school board has hired local architect David Brittell to bring the vision for the new school to life. Local construction firm J.H. Kelly, led by project manager Matt Ouellette, is working alongside Brittell Architecture in the planning process. A community meeting will soon be scheduled to share further project information, and gather additional input from stakeholders.
It's the school board's goal to have all programs on one campus within the next two years. Please continue to pray for this process as we work towards fulfilling a long-term vision for the school.
Welcome Back!
Classrooms are shining. Teachers are smiling. Books are stacked and ready to be handed out to students. Three Rivers Christian School staff and faculty welcome new and returning students on the first day of classes, August 29!
I am proud of the faithfulness I am seeing in staff. They are strong in their faith and walk with God. Already we are praying for our students, their joy in learning and their adjustment to school. We are supporting each other, lending a hand with classroom moves, developing new units and shared curriculum. There is a sense of "family" and working side by side.
You will be amazed to see all the elementary classrooms in the same general area so that some ability groupings can be developed for our children. Time for planning has already taken place on the part of teachers during the summer to set the stage for maximum academic growth!
TRCS is committed to quality education for each child. We cannot provide for every kind of learner but we can provide for students that are gifted, students that are at grade level and students that are slightly below grade level. We have experienced quality teachers, excellent support through the Resource Room and involved, interested parents. What a great combination!
If you are wondering how you can help the students at TRCS, here is a list of immediate needs:
Recess Duty Volunteer (one or more days a week to help with noon recess)
Tuition Assistance Partners - (see article, left column) Commitment of $50 a month for the school year to help those not able to pay the full tuition. We are helping 31 children at TRCS!
Selling of Burger King Coupon Books- We need another $800 to get all new lockers for Middle School.
In His Service -
Jean Zoet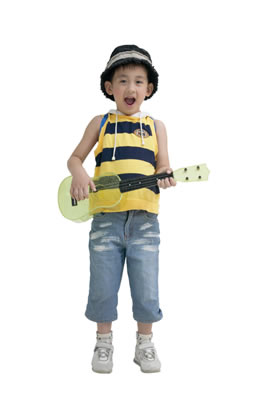 TRCS Receives $2,000 Grant from Target
New Musical Instruments for Elementary & Preschool!
Thanks to Target's grant program for schools, TRCS has received $2,000 for Mrs. Johnson to purchase new instruments for the elementary and preschool music programs. From ukeleles to bongo drums, our students will now get to experience a wider range of instruments and musical expression. The initial grant was applied for last spring, but notice of the award came this month. Please let us know what your students think of the new musical experiences they'll be having this year, and let's all give extra thanks to Target stores!
TRCS Music Conservatory Launches This Fall
Get One-On-One Lessons During School Hours
We are pleased to announce the upcoming launch of the TRCS Music Conservatory. The goal of the conservatory is to offer one-on-one music lessons to our families at an affordable price and at a convenient time. Currently, many students have multiple after-school activities preventing them from keeping a consistent lesson schedule -- but what if taking lessons only meant missing one recess a week and going to the classroom next door?
To start, the conservatory hopes to offer piano and guitar, and lessons will take place in Rooms 15 and 20. Availability schedules will be in the office mid-September, and
family contracts can be printed here
. If you are interested or have more questions, please contact Erin Hart via email at
ehart@3riversschool.net
, or at (360) 423-4510.
Fall Sports Opportunities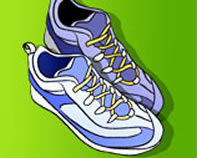 If you're ready to start playing sports this fall, here's some helpful info:
High School Volleyball practice starts August 20th, and goes from 9 a.m. to noon, and 2 p.m. to 5 p.m. Contact Coach Joy at 636-1600 for more info.
Junior High Volleyball starts September 4th, and information will be given out on the first day of school.
Cross Country practice starts August 20th. Please contact Jack Troupe at jtroupe@3riversschool.net, or Kevin Rentner for more information.
Child Development Center Update
Building a Foundation for a Lifetime of Learning
Service Awards: What a blessed profession to be called a Christian Educator! We have the privilege of sharing freely the full gospel daily, to those entering our classrooms. I wish to honor our staff that has continually reaffirmed their commitment to leadership in Early Childhood Education. We celebrate Lora Caulkins -10 years, and Dorothy Ash - 5 years. Thank you ladies for your commitment to excellence!
Autumn Fundraiser: Classic Recipes Cookie Dough fundraiser kicks off this Fall. Don't miss this wonderful opportunity to support our school and assist you in a way to provide delicious holiday baking! Please call us at 423-4510 to place an order or better yet, drop by so we can express our appreciation to you in person! Proceeds from this fundraiser will go towards classroom learning tools and play equipment.
New Staff: We are blessed to welcome two new highly-qualified members to our staff. Please say "hello" next time you see them on campus. We are blessed to have them!
Mrs. Lindsey Potter
Preschool 4 year old Teacher
Bachelors of Elementary Education
Mr. Andrew Nguyen
School Age Teacher
Bachelors of Youth and Family Ministries
TRCS Natural Playspace Project: Do you remember the feeling of climbing a grassy hill as a child? Or crawling beneath shady vines in your own imaginary house? Three Rivers Christian School believes that all of our children should have experiences with the beauty of God's natural world. Our TRCS Toddler Natural Playspace Project will take our existing playground (currently comprised of barkchips and basic toys) and create a beautiful space full of variety and child-scale interest. From outdoor chalkboards to blueberry bushes and grapevines, our children will have the opportunity to learn about the world around them through play. To keep tuition low, we must fundraise to finance these projects. Would you consider donating towards the playground? You can sponsor a hand-print tile (to appear on chalkboard borders) or a paving stone with your child's hand/foot prints. Donor names will appear on a plaque in the garden. Please see the back of this form to view various sponsorship opportunities! YOUR help can make wonderful play memories for our children! Click here to learn how you can sponsor part of the project!
TRCS Natural Playspace Project for Toddlers
High School Update
Randy Lemiere Take the Helm!
Randy Lemiere,
High School Principal
For the upcoming 2012-2013 high school year, the only word that comes to mind is "New." New principal, teachers, building and computer updates, custodian, and a new enthusiasm. Because of all this, the new school year at the high school will be very exciting.
Before I get to the exciting part, Pastor Mark asked me to give a little introduction of myself. I have taught grades K-8 in the Public School System for 30.4 years. During that time I coached high school sports in football, basketball, track, and tennis. Many times I was the Acting Principal for Columbia Valley Gardens Elementary School in Longview. After a short stint as a small business owner, God called me to Three Rivers Christian to be a 6th grade teacher in 2009. I became the Athletic Director at TRCS for 3 years during 2010-2012 school years. I truly believe God has called me to the Principalship at TRCS. My goals are to raise expectations of all involved; raise academic understanding, knowledge, and wisdom. All this by keeping the ministry of TRCS Christ-centered.
A new enthusiasm has hit our teachers. With new teachers like Jim Sheppard (History), Karla Bean (Biology/Chemistry), Nicole Dahlke (Spanish II), Judy Hull (Math), they bring fresh ideas to the high school. Add them to our faithful teachers and we have the makings of a tremendous year.
A new idea I had was to begin a monthly prayer night. Once a month, I will open the sanctuary at the high school for anyone who would like to come and pray for our school. We'll pray for unity, safety, students and families, and many other things. We will praise our Lord for giving us this ministry and ask for his guiding hand. Look for the dates and times in the upcoming TRCS Newsletters.
Early in September, I plan on having a Parent Night to review the Parent/Student Handbook. Better communication with procedures and expectations is always a good thing. Again, see the TRCS Newsletter to know the date and time.
One of the most exciting things about the upcoming year is the updating of our high school campus. Because of many generous donors and volunteers, our gym floor is safe, professionally painted, and gorgeous! We now have a weight lifting area in the gym and the band room has been updated. Many thanks to our donors and our head volunteers Tim Carns, Mark Backstrom, Scott Hull, Tony Stout, Steve Maldonado, and the many high school students! It was the Body of Christ in action!
Finally, the staff has been working diligently over the summer to revitalize the classrooms and office. They are studying new curriculum and making educational plans. We are ready for an outstanding year. May God move in a mighty "new" way this year!
Randy Lemiere
High School Principal
Do You Goodsearch?
This is EFFORTLESS Fundraising!
If you're not already doing it, take a minute to change your internet search window to default to
www.goodsearch.com
, and select Three Rivers Christian School as your charity of choice. Did you know this simple act brings in hundreds of dollars to TRCS every year?
"Let us not grow weary of doing good, for at the proper time we will reap a harvest if we do not give up."."
- Galatians 6:9