TRCS Tuition Assistance GOAL SURPASSED! $36,500
THANK YOU to everyone who gave so generously to help us meet our annual Tuition Assistance Fund goal! God is good all the time!
Thanks to these gifts, more than 40 children were able to receive financial aid to attend TRCS.
However, you can still keep giving! Next year, we will set an even larger goal to benefit our families. If you gave only $83 a month, you could contribute $1,000 to the fund by this time next year! Donations can be sent to the school by mail, or made online by credit card by clicking here.
Elementary Library Grant Upgrade and Book Swap!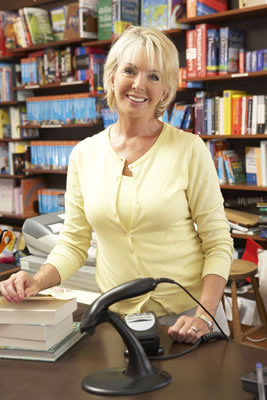 The Junior Library Guild is awarding the TRCS Elementary Library a one year grant for a subscription of independent reading level books!
We're getting ready to make some big changes in the library, so remember to participate in the book swap and sale this week!
TRCS 2011-2012 Family Satisfaction Survey
It's important to know how you feel about the experience your family is having at Three Rivers Christian School. This week, we'll be sending home satisfaction surveys that will help us better serve you.
Get your survey turned in before May 31st, and you can be entered to win a $25 Fred Meyer gift card!
Thank you for helping us make lasting improvements to our ministry. Your voice matters!
Spelling Bee Champions!
Congratulations to Grace Erickson, 3rd grade, who took the 1st place overall in the recent Spelling Bee between TRCS and St. Rose!
Grace also took 1st place for the 3rd grade division, and Ein Olsen, 6th grade, took 1st place in his division.
For the TRCS School Bee, the following students placed 1st and 2nd in their classrooms:
1st grade: Taija Riley, Sam Longdon
2nd grade: Elise Aguirre, Caleb Anderson
3rd grade: Grace Erickson, Anna Hallowell
4th grade: Kenan Anderson, Taya Hilsenhoff
5th grade: Amber Lee, Erika Beech
6th grade: Ein Olsen, Ally Stoner
Adopt-A-Student Sponsors
Please support these local businesses who are supporting our school and families:
Gold Sponsors:
Silver Sponsors:
Bronze Sponsors:
Annoucing a New TRCS Spiritwear Design!
We have new shirts in stock with the "Eagle Wing" design! These t-shirts feature white printing on a blue or black shirt -- and are available for only $10 in sizes Youth XS through Adult 3X! Quantities are limited, so get your shirt today!
If you'd like to have the print put onto a shirt of your own choosing, bring it to the elementary school office, and we'll add the logo for only $5!
We're closing out the old to bring in something new! All in-stock TRCS SpiritWear is now 25% off, so stop in the school offices and pick up a deal for your child (or yourself!) and help promote our great school to the community!
Greetings!
ARE YOU READY TO RUN WITH US?
The sun is out, the kids are getting excited, and the big eagle is lacing up his running shoes. Jog-a-Thon is almost here!
May 14th - 18th: Preschool Plus 3s Conferences
May 17th & 18th: Library Book Sale & Book Exchange (more info to follow)
May 18th: Jog-a-Thon, Elementary Campus

May 24th: Spring Art Fair and Program starting with art in the high school gym at 6:30 p.m. and band and drama in the sanctuary at 7 p.m.
May 28th: Memorial Day, School Closed
June 6th: Senior Awards, high school, 7 p.m.
June 7th: Kindergarten Graduation, 10 a.m.
June 8th: High School Baccalaureate, 7 p.m.
June 8th: Preschool Plus 4s Graduation
June 10th: High School Graduation, 4 p.m. (at Seventh Day Adventist Church)
June 11th: Jr./Sr. High Awards Assembly, 8 a.m.
June 11th: 8th grade promotion, 7 p.m.
June 11th: Traditional Preschool 4s Graduation
June 13th: Last Day of School (Secondary Campus, 11:35 a.m. release)
Calling All Friends of TRCS!
Gymnasium Floor Campaign Needs Your Help
The gym floor at the high school is in need of repair. The paint is chipping off so badly that it is becoming a safety issue for our students in PE and in athletic events. During basketball this year, chips the size of a fist broke off and we had to repair it with tape at halftime.
So, we've done a lot of research on how to repair it. The best solution is to sand all of the paint off the floor and repaint. The estimated cost of sanding the floor, repainting, and resealing is $4000.00. You might wonder why we want to put money into the floor when we're planning to build a new school. Well, we'll be using the high school gymnasium for at least 2 years, maybe more.
In order to complete this project, we need your help. We have currently been given $500 from individuals and the TRCS Booster Club is ready to give a nice gift as well. God is good! Our hope is to raise the the rest through offerings from our TRCS friends. If you are able to give any amount towards the project, it would be greatly appreciated. For those who are unable to give financially, would you consider donating your time and talents to help? In order to complete the task ahead, we need the head, hand, foot, eye, body and the wallet. None of which are more important; all of which are equally necessary.
Here is the project schedule:
June 14-18th Sanding patching the floor
June 18-29th Painting, striping, and resealing
Please contact Tim Carns at 360-751-5354 or email tcarns@3riversschool.net to volunteer. Call or see Erin Hart if you can donate any amount to the cost. Her number is 360-423-4510 or email her at ehart@3riversschool.net. Give Randy Lemiere a call at 360-261-8676 or email at rlemiere@3riversschool.net.
In His Service,
Randy Lemiere
Tim Carns
Testing Information
Our students took the Terra Nova 3, ACSI Edition-Complete Battery achievement test recently. This test was developed by the CTB/McGraw-Hill publishing group in cooperation with Association of Christian Schools International. This is a new test for us but is still a Norm Referenced Standardized Achievement Test.
What is covers:
General Area: The students were tested in Reading, Language, Spelling/vocabulary, Mathematics, Science and Social Studies. This answers the question, "What does my child know?"
Bible Assessment: As a Christian School we were interested in understanding how our students scored on a Bible test. This is a new test for our school. This test answers the question, "Does my child know the Bible?"

InView

(Grades 2-6):

The InView is an innovative cognitive-abilities assessment comprised of five tests that reliably measure skills and abilities important for academic success. They include verbal reasoning in words and context, sequences, analogies and quantitative reasoning. This test answers the question, "Is my child working up to his/her ability?"
You will receive three pages of test results in the mail from the school. One sheet will give you an idea of the comparison of your child's results of the cognitive-abilities assessment and the actual achievement. The score will tell you if your child scored below, at, or above the level the abilities test indicated. Another page will give you the Bible assessment scores and then the third page will give you the achievement scores. Each provides great information for parents-more than we have had before!
One word of caution is that any test such as this is only one measure of achievement and should not be given too much weight. Many different factors can affect a student's performance, including how they felt that day, how much sleep they had the night before, and distractions in the room. The classroom teacher is always the person who has the best opportunity to assess a student's ability over a long period of time.
Retirement Sock-Hop for Mr. Hayes!
Come Out and Party Like It's 1959!
We're having a "Sock Hop" to celebrate Wayne Hayes' retirement. It's June 1st from 7-9pm at the high school gym. A "Vacation Donation" jar will be available if you'd like to contribute. A live band called "The Hound Dogs" will be rocking, so come and dance the night away to Oldies Music! Come one, come all to celebrate the many years of service from our principal, Wayne Hayes!!!
Help the Middle School Get Lockers
New Program Needs New Lockers -- You Can Help!
With the TRCS Middle School program launching in the Fall of 2012, new lockers should be purchased to give these students appropriate storage for their books and personal items. To that end, TRCS has two fundraisers starting to help us meet the $2,000 goal for new lockers:
Purchase a Burger King coupon book for $5. These contain tons of coupons -- including some for FREE extra value meals. This is a great deal as $4 from every book goes directly back to the school. They will be available shortly in the school offices -- and we encourage your help in selling them at your church or office!
TRCS pens: these pens are available for $1 each and feature our school logo and a vintage classroom shot. What a fun and easy way to support our Middle Schoolers!
We've already raised $500 toward the cause, so get your pen and coupon book and help us meet the goal!
Elementary Student Council Has a "Heart For the Homeless"
Elementary Student Council Officers (L to R) Emma Ortiz-Walters, Amber Lee, Macie Doolin & Makenna Vegh with the water bottles donated by Happy Kids Dentistry.
All year, the TRCS Elementary Student Council has been selling Smencils and fancy erasers to raise funds for various projects around the school and community. The council recently voted to use funds to purchase items to support "
Hearts for the Homeless
," a ministry dedicated to helping homeless people on the streets. Officers purchased over $100 in items requested by the organization, including bottled water, baggies, hand sanitizer and more.
Happy Kids Dentistry
also donated water bottles filled with toothbrushes, toothpaste, and floss for H4H to distribute.
Student Council has also supported these great projects during the 2011-2012 school year:
Purchasing new equipment for Music classes
Giving money toward the Middle School locker project
Helping to purchase new Kindergarten graduation robes
Donating toward the summer ministries of East Kelso Baptist Church, who gave a puppet show during chapel
Donating toward the Asante African Children's Choir, who performed during chapel
Participation Fees toward the upcoming Youth Relay
What a blessing for our students to be serving their community in such an active way! Go Eagles!
Jr./Sr. High School Update
Running Into the Home Stretch
Rocket Launch: The ninth-grade science class spent Thursday, May 10, at Tam O'Shanter Park launching their rockets. They left after chapel and returned at about 2:20 p.m. The class was broken into teams with project leaders and a sophisticated process for assuring a successful launch. It was a rewarding experience for all involved. A number of parents helped with supervision of the teams.
All-School Retreat: As you know, we did cancel the all-school retreat. However, student council has planned an alternative event-it will be a "Lock-in" on Friday, May 18 through Saturday morning May 19. The night will include worship, student messages, food & fellowship--$5 at door gets students snacks and breakfast. Kelso First Assembly Church will be hosting the event.
EOC (End of Course) Testing: The EOC testing for Algebra 1 and Geometry will take three days (3 sets taking 50 minutes each). These tests can be taken and proctored by the math teachers in their regular math class. I have tentatively scheduled the testing for May 29 - May 31.
Art Fair/Spring Program: The art fair and spring program will be held on Thursday, May 24. The art show begins at 6:30 in the gym and the band/drama performances begin at 7 p.m. in the sanctuary.
Progress Reports: Our final progress reports for the year were sent out on Friday, May 4. A report is required for any student receiving a "C-" or lower in a class. Of course, teachers may also send a report to parents of students who are excelling in class.
TRCS Athletic Update
Tennis & Golf & Physical Cards -- OH MY!
Boys and girls golf have concluded their golf seasons. The District Golf Tournament will be May 15th and 16th at the Highlands Golf Club in Cosmopolis, WA. Our boys and girls will be competing to qualify for the State 1B/2B Championship Golf Tournament in Tacoma, WA. Top prospects for TRCS are Stephanie Maldonado, Logan Woods, Brady Backstrom, and Josh Sonnabend. Our boys Golf Team just defeated Kings Way Monday, May 7th. Great job Eagles!
Tennis is now in "Matches Mode." Mr. Hayes has his Lady Eagles competing against Mark Morris and R.A. Long. Top hitters are Nikki Schmidt, Michelle Chen, Myranda Dombrowsky, and Danielle Leslie. Tennis: other top hitters are Annika Anderson, Rachel McKee, Kessa Portwood, Kara Kadey, Selena Carns, and Natalie Ransom. These Lady Eagles were triumphant in their first match against the Mark Morris C Squad. Go Eagles!!!
If your child is anticipating playing a Fall sport next September, please make sure they have a current physical card on file here at TRCS and make sure they are signed up. We need to get coaches and arrangements. Call Tim Carns, our new Athletic Director for more details at 360-751-5354.
Child Development Center Update
Building a Foundation for a Lifetime of Learning
"For you created my inmost being; you knit me together in my Mother's womb.
I praise you because I am fearfully and wonderfully made; I know this full well."
Psalm 139:13, 14
Children are learning even before birth. The early years are the most extraordinary period of growth and development in the lifetime of a child and we have been blessed with 297 children currently enrolled in our Center. I marvel at God's creation as we acknowledge the rapid and crucial development of the brain in the first year of life and acknowledge that nurturing the whole child from birth through 3rd grade begins building a strong Foundation of Educating for Eternity.
It is with honor that I acknowledge my Administrative team members JoAnne Dodge, Vicki Fortner, Linda Mills, Sue Siegel, Cindy Siegel, Brenda LeMonds and Sheila Mace for their outstanding work efforts. Your dedication to our ministry is a blessing to us all!
We have a wonderful, dedicated staff of 46 members that brings their own unique, God given strengths, talents and interests to the students of their classrooms. They provide an environment which cultivates rich relationships and allows children to become secure, confident learners in Christ. It is with great appreciation that I thank each of them for a job well done!
Preschool teachers have been gathering a variety of materials for each student's portfolios and will be sharing essential information with parents during the preschool 3's scheduled conferences the week of May 14th. The conference cultivates a positive opportunity to encourage dialogue and sharing between teacher and parent.
This is a very exciting time for our four year old preschool students and families as they move forward celebrating the milestone of graduation into kindergarten. It is that precious time to recognize and celebrate with each child what the Lord has done and a time to rejoice with families.
It is this time of the year that I become ever so aware of the many extraordinary people that make up our ministry and I am thankful for each and every one. May I take this opportunity to Thank each of you for your continued support, prayers and gracious sharing to TRCS. You make the positive difference!
Do You Goodsearch?
This is EFFORTLESS Fundraising!
If you're not already doing it, take a minute to change your internet search window to default to
www.goodsearch.com
, and select Three Rivers Christian School as your charity of choice. Did you know this simple act brings in hundreds of dollars to TRCS every year?
"Let us not grow weary of doing good, for at the proper time we will reap a harvest if we do not give up."."
- Galatians 6:9