TRCS Tuition Assistance Continues: $20,000 and Growing!
We have been blessed with more than $20,000, but we still have a distance to go!
Help us with our goal of raising $35,000 to help families who rely on financial aid to send their children to TRCS.
The above thermometer will track our progress as we work toward our goal of raising $35,000 by June of 2012. Donations can be sent to the school by mail, or made online by credit card by clicking here.
Adopt-A-Student Sponsors
Please support these local businesses who are supporting our school and families:
Gold Sponsors:
Silver Sponsors:
Bronze Sponsors:
Annoucing a New TRCS Spiritwear Design!
We have new shirts in stock with the "Eagle Wing" design! These t-shirts feature white printing on a blue or black shirt -- and are available for only $10 in sizes Youth XS through Adult 3X! Quantities are limited, so get your shirt today!
If you'd like to have the print put onto a shirt of your own choosing, bring it to the elementary school office, and we'll add the logo for only $5!
We're closing out the old to bring in something new! All in-stock TRCS SpiritWear is now 25% off, so stop in the school offices and pick up a deal for your child (or yourself!) and help promote our great school to the community!
Greetings!
TRCS has some BIG news for our annual fundraising event. On Tuesday, March 27th at 7 p.m. at the Columbia Theatre, "TRCS Presents, An Evening with Frank Peretti." Tickets are on sale now at the
Columbia Theatre
, so make sure you order yours before they sell out. (Group rates are available if your whole family or Bible study group plans to attend!) If you'd like to join in the "meet and greet" with Mr. Peretti, or sponsor the event,
click here
for more information. (
In order to be on our advertisements, sponsorships must be in by Friday, February 24th!)

Please mark your calendars for the following items:
February 22nd: Reenrollment Begins
March 15th: Elementary School Festival of Learning, Open Enrollment Begins
March 20th: Jr./Sr. High Open House, Open Enrollment Begins
March 27th: TRCS presents "An Evening With Frank Peretti," 7 p.m., Columbia Theatre for the Performing Arts, tickets available at theatre box office or at www.columbiatheatre.com, $12-$15
April 2nd - 6th: Spring Break, School Closed
June 13th: Snow Make-Up Day


Please continue to check out our
website
for up-to-date info, and
email
us if you have questions or comments.
TRCS Opens Enrollment for 2012-2013
School Board Announces Minimal Changes for Next Year!
Re-enrollment opens Wednesday, February 22, for families with children presently enrolled in TRCS.
New forms are available on line or in the school offices. One family form and one student form for each child, please.

Registration fee - no increase!

$200 for those enrolling before May 1, $250 after May 1. The date is moved one month forward.

Tuition - $4,700, only $100 increase for the whole year! (That is only $10 a month for a ten month payment plan to cover increases in utilities.)
"Re-enrollment" holds a spot for your child within the next grade. Open enrollment begins for grade K through grade 7 on March 15 and for grade 8 through grade 12 on March 20. Waiting lists will be used if enrollment meets the maximum child numbers.
Middle School Opens at the Elementary Campus with Sixth and Seventh Grades
TRCS will open an amazing, small, "community feeling" Middle School program this coming year. Grade seven will not advance to the Kelso campus this coming school year but will stay in Longview with a change in rooms and a change in teachers marking the beginning of a modified self-contained seventh grade. Core subjects remain the same but Spanish, computer keyboarding and study skills are added. Physical Education will be taught in a non-coed setting at least 120 minutes a week. A new "Exploratory" block will allow students to try out various six week focus subjects, such as, personal finance, Drama, Home Economics, and much more. The TRCS teachers are experienced in understanding this age group and our Biblical perspective.
Sixth grade will stay basically the same with some changes in teaching staff , shared chapel, shared "Exploratory Block ," computer class and Physical Education. Mrs. Nortness will be the homeroom teacher.
This approach should provide more flexible times with space for activities, projects, dialogue, and social interchanges. Students will experience a different level of responsibility while maintaining a relationship with fewer adults that can really get to know them.
Curriculum Additions to the Elementary Program
Spanish will be taught three times a week to all students in Kindergarten through grade seven. This introductory class will focus on greetings, vocabulary and move on to conversations and culture exploration.
Keyboarding will be taught to grades four, five, six and seven in preparation to an introduction to using computers as tools within the classroom. In the near future it is hoped that the laptop will be used as a regular part of the tools we all have access to in doing our work. Just as in the adult world of work we use computers daily the school hopes to help students make that transition in appropriate ways.
TRCS Music Conservatory
TRCS seeks to develop a place for the fine arts and development of the fine arts. Music is a gift from God and as a Christian school we want to develop this gift in our children. Music is a part of our program now in the classroom setting with song and instrument. However, we hope to move into providing lessons for small groups or individuals. Does your child need piano lessons? We will be contracting with teachers to facilitate this. Does your child need other lessons? Let us know. We are searching for a program director and hope to have this in place over the summer.
Jean Zoet
Administrator
Foreign Exchange Student Hosting
A Great Experience for Students and Families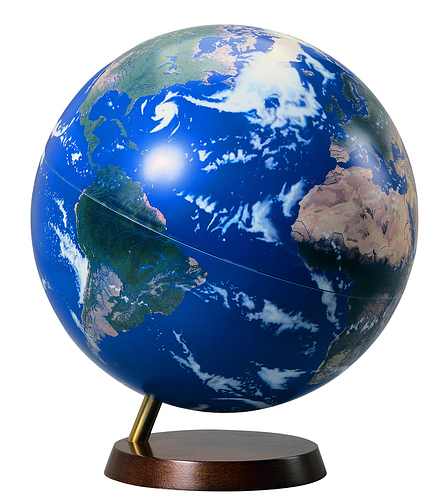 We are looking for families interested in hosting a student from another country for the 2012-2013 school year. We have had such a great time having these kids in our school!
This year we have Tu who is from Vietnam and Mari Aquiline from France. Call Mrs. Karns at the Kelso campus (360-636-1600) if you would like further information on what is involved in hosting.
Adopt-A-Student
Local Businesses Supporting Education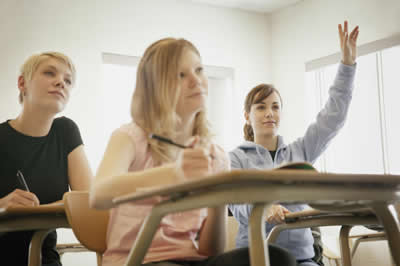 The "Adopt-A-Student" drive has begun under the sponsorship of the TRCS Booster Club. This opportunity allows local businesses to become Gold, Silver, or Bronze level sponsors -- acquiring advertising through the school community while assisting families to meet athletic and tuition fees. Check out and support our sponsors, featured at the top left of the newsletter! Every family can take advantage of this opportunity, so
click here
for more information!
Jr./Sr. High School Update
An Update from Jr./Sr. Principal Wayne Hayes
Things continue to move along at the secondary campus.
We also finished our first semester of classes, and our students did a fine job academically. We had 20 students with a 4.0 GPA; 51 students with a 3.5-3.99 GPA; and 22 students with a 3.25-3.49 GPA. That is a total of 93 students out of 128 with a GPA of 3.25 or higher.
It will be recommended to the school board that we initiate the middle school concept at the Longview campus by keeping the seventh grade there next year. That will result in Tom Stiltz and Julie Temples moving to the Longview campus. As a result, I have met with Randy Lemiere concerning the need for hiring new teachers for different classes. I discussed with him my meetings with Cindy Maldonado and Debbie Sande where they calculated our need for math classes for next year based on current enrollment. The following was determined by them: Fourth Period Math would have Cindy teaching Geometry & possibly five students with Business Math; Debbie would teach Trigonometry and a teacher TBD teaching Algebra II (Judy Hull is a strong possibility). One student needs Algebra I, so not sure how to handle that situation. Fifth Period Math would have Cindy teaching Algebra 1; Debbie teaching Geometry and a teacher TBD teaching Intermediate B (Judy Hull also a strong possibility). Again we have one student needing Algebra II so not sure how to handle that situation either. With John Norton retiring, we will need a teacher for biology and chemistry. Fortunately, we have an excellent candidate for these classes, Karla Bean, so we will need to set up an interview with her reasonably soon. There will also be a need to hire at least one new teacher for Sr. High PE. The eighth-grade PE class will be taught by Cynthia Hawley and will be combined with health. We also need to hire a replacement for band since Harvey Redmond is retiring. Students will be given and asked to complete and return a class schedule for 2012-2013 that is signed by a parent or guardian within the next couple weeks. This will also help us plan for classes next year-electives, language, etc. that vary dependent on student choices.
Phil and Lucy Hayes contacted me concerning "Building In Youth" a program of "Hard Hats For Christ." They would like to create opportunities for our students to learn some carpenter and construction skill by working with mentors on mission projects. They have connections with a number of Bible camps along the I-5 corridor that need assistance in various maintenance projects. This would become a great opportunity for parent/student outreaches that are local and benefit both the families and Bible camps receiving the help. Our role would simply be to help coordinate the efforts. Currently there is a project for this spring break (April 1-April 6) and this summer (June 17-23 at Warm Beach Bible Camp. Spread the news and see where God leads us. This opportunity is available for our people daycare through high school.
TRCS Athletic Update
Boy's Basketball Academic State Champions!
Our basketball season ended with first game losses at the District Tournament. Both teams had to travel to Tahaloh which is a challenge in itself. The boys finished with a 12-8 season and the girls finished 11-11. Both teams provided some exciting basketball to watch.
Our cheerleaders were sensational this year. Some of their half-time performances were amazing. (View the school Facebook page to see a few clips.) It was certainly an enjoyable season to be a part of in all aspects.
Congratulations to our boys' basketball team, who was named the 1B State Academic Champions for winter sports. All our winter sports teams finished with high GPA's: Boys' Basketball = 3.7 GPA; Girls' Basketball = 3.53 GPA and Cheerleaders = 3.55 GPA. Hurray for our SMART Eagles!
Child Development Center Update
Building a Foundation for a Lifetime of Learning
Open House
Believe it or not, it is almost time to register for the 2012/2013 school year! Our School and Child Development Center has scheduled Festival of Learning for Thursday, March 15th, from 6:30-8:00pm. We will begin in-house registration February 24th and open registration for the public begins the night of Open House, March 15th. Registration forms and information will be sent home from your child's classroom. Please be sure to return all information promptly, to secure a space for next year.
"Look at everything as though you are seeing it for the first time, with eyes of a child, fresh with wonder."
- Joseph Cornell
Health and Wellness
It is very likely that someone in your family has been affected by one of the illnesses currently visiting our community. Like everyone else, our Center has been affected as well. While certainly germs are everywhere, we have taken extra measures to control the spread of illness while your child is in our educational care. This includes frequent bleaching of toys and equipment, lots of reminders of washing hands and as many of you have noticed, calls to parents to pick up sick children. We recognize that this may be inconvenient, but we are also aware that this is a step of doing our best to keep everyone as healthy as possible during this flu season.
Important Dates:
February 13th-17th Preschool 4's Conferences
March 15th Festival of Learning
Do You Goodsearch?
This is EFFORTLESS Fundraising!
If you're not already doing it, take a minute to change your internet search window to default to
www.goodsearch.com
, and select Three Rivers Christian School as your charity of choice. Did you know this simple act brings in hundreds of dollars to TRCS every year?
"Give thanks to the Lord, for He is good, for His steadfast love endures forever."
- Psalm 136:1 (ESV)