TRCS Tuition Assistance Continues: Don't Forget Those Year-End Donations!
We have been blessed with more than $18,000, but we still have a distance to go!
Help us with our goal of raising $35,000 to help families who rely on financial aid to send their children to TRCS.
The above thermometer will track our progress as we work toward our goal of raising $35,000 by June of 2012. Donations can be sent to the school by mail, or made online by credit card by clicking here.
Adopt-A-Student Sponsors
Please support these local businesses who are supporting our school and families:
Gold Sponsors:
Silver Sponsors:
Bronze Sponsors:
Annoucing a New TRCS Spiritwear Design!
We have new shirts in stock with the "Eagle Wing" design! These t-shirts feature white printing on a blue or black shirt -- and are available for only $10 in sizes Youth XS through Adult 3X! Quantities are limited, so get your shirt today!
If you'd like to have the print put onto a shirt of your own choosing, bring it to the elementary school office, and we'll add the logo for only $5!
We're closing out the old to bring in something new! All in-stock TRCS SpiritWear is now 25% off, so stop in the school offices and pick up a deal for your child (or yourself!) and help promote our great school to the community!
Greetings!
Mrs. Johnson produced two beautiful Christmas programs for the elementary school. Thanks, Mrs. J! (photo courtesy Janet Brown)
There are still a few more Christmas programs that shouldn't be missed! Pile your family in the car and join us:
December 15th: CDC Preschool Program, 7 p.m.
December 19th: CDC VanZanten Preschool Program, 10:30 a.m.
December 19th: Jr./Sr. High Christmas Program, 7 p.m. - the band and choir will perform with hot cider and cookies after!
December 20th: Early Release
December 21st - January 2nd: Christmas Holidays, No School
Please continue to check out
website
for up-to-date info, and
email
us if you have questions or comments.
Merry Christmas to all of our TRCS families and friends. May God bless and keep you all during this season and in the coming year.
TRCS Explores a Middle School Concept
A Note from Our Administrator
Discussions have been taking place across the campuses exploring program options that may improve our sixth, seventh and eighth grade programs. What are the discussions about? How would these possible changes impact our families? Will parents be able to speak to the ideas and give their input?
Yes! We would love to gather with parents to talk through these ideas that are not decisions at this point. We will not make a decision about these changes unless we have heard from the families that are impacted and from those that might be interested.
So what are we thinking about:
Moving the sixth and seventh grades next year to another campus (we have two possibilities)
Using a modified self-contained classroom model
Team teaching both classes
Providing specialty classes in six week blocks so students would have more variety in a year
Teaching from a developmental model rather than a "Junior High" model
Provide more hands-on, action learning with flexible time blocks depending on subject content not the clock
A possible laptop/notebook program
Spanish for all
Things that would be the same:
Great, experienced, Christian teachers that love our students and know the Middle School grades
Core subjects would be consistent yet may be approached differently
Connections with both campuses would be maintained through chapels and sports programs
Please come to hear more, ask questions, and provide your input.
Two Mondays, January 9 and January 23 at 7:00 p.m. in the Fireside Room.
Secondary Principle To Retire After Faithful Service at TRCS
TRCS Celebrates 12 Years of Service for Wayne Hayes
Mr. Wayne Hayes has worked faithfully for the ministry of Three Rivers Christian School for 12 years, first at Cornerstone Community Christian School which then became TRCS. This was well beyond a full work life of 30+ years in the Public School system.
He has provided guidance to his staff and students, sometimes with a tough hand and at other times a gentle hand. He seeks God in his walk and has exhibited a humble spirit in tough calls.
The retirement was announced at a recent chapel at the Secondary campus so that his staff and students were the first to know. It is always hard to make such a decision when one is still fully engaged in the ministry and Mr. Hayes is still working hard. However, when discussing the upcoming retirement he breaks into a smile.
Mr. Hayes will finish the school year strongly providing assistance to the principal that will follow. He has already assisted in reviewing the job description and writing a "Tickler List" for help with the transition.
Honoring events will be planned in the spring of the year closer to our school year ending.
Thank you, Mr. Hayes, for giving your best in service to our God.
Foreign Exchange Student Hosting
A Great Experience for Students and Families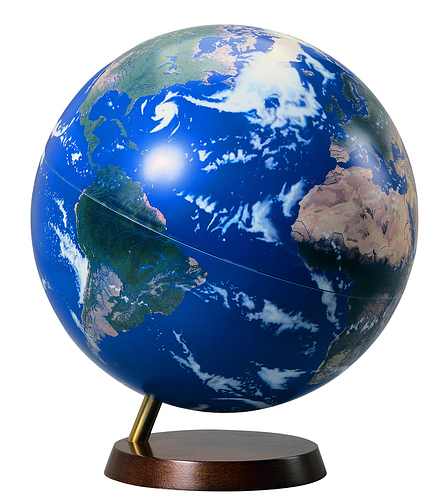 We are looking for families interested in hosting a student from another country for the 2012-2013 school year. We have had such a great time having these kids in our school!
This year we have Tu who is from Vietnam and Mari Aquiline from France. Call Mrs. Karns at the Kelso campus (360-636-1600) if you would like further information on what is involved in hosting.
Do You Goodsearch?
This is EFFORTLESS Fundraising!
If you're not already doing it, take a minute to change your internet search window to default to
www.goodsearch.com
, and select Three Rivers Christian School as your charity of choice. Did you know this simple act brings in hundreds of dollars to TRCS every year?
Adopt-A-Student
Local Businesses Supporting Education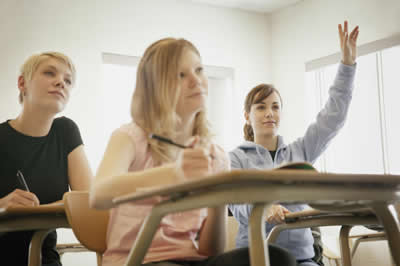 The "Adopt-A-Student" drive has begun under the sponsorship of the TRCS Booster Club. This opportunity allows local businesses to become Gold, Silver, or Bronze level sponsors -- acquiring advertising through the school community while assisting families to meet athletic and tuition fees. Check out and support our sponsors, featured at the top left of the newsletter! Every family can take advantage of this opportunity, so
click here
for more information!
Christmas Parade Fun!
TRCS Elementary Student Council Sponsors Nativity Float
Angels, wise men and shepherds await the parade start! (Photo Courtesy Mrs. Dorcheus)
TRCS students and families joined in the Downtown Longview Christmas parade with over 130 other entries on Saturday, December 3rd. Baker Lumber supplied the truck and decoration space, Mr. Jed Schroeder drove the float, Mr. Daryl Erickson built the manger scene, and Mr. Owen Wilson supplied the hay and additional hauling help. Thank you to all the families that participated in the parade.
Jr./Sr. High School Update
An Update from Jr./Sr. Principal Wayne Hayes
Perhaps the major item accomplished during the first part of December was establishing our testing for this year. We will be testing our 7th-grade class with TerraNova material. ACSI has agreed to replace our "non-consumable test items" without charge. We just purchased the ACSI Stanford test last year, and they are no longer providing scoring for that test. As a result, they are replacing the testing booklets and manuals free. Our 9th-grade class will continue to use the Stanford Achievement test that we have used in the past-we still have scoring for that test. Our 10th-grade students will take the HSPE Reading & Writing test that is required for public school students to graduate. In addition, this year we will be providing the EOC (End Of Course) tests for our Algebra 1 and Geometry students. Passing Algebra 1, Geometry & Biology EOC tests will be required by public schools for our current freshmen students. Our past policy has been to have our students meet all the requirements of public school students. The EOC for biology class is still not available for private schools, but it sounds like it could be available next year. For this year we are asking parents to pay the $10 fee for the Algebra 1 and Geometry tests. I am also working on the testing schedule. Here is the proposed schedule:
10th-Grade HSPE: March 13, 14 & 15, 9:35-11:35. Dates set by OSPI.
7th-Grade TerraNova: April 18, 19 & 20; 12:20-2:55.
9th-Grade Stanford: April 18, 19 & 20; 1:10-2:55.
EOC Tests: May 30-Times TBD.
Our students have been participating in a number of activities. The TRCS Worship Team performed at Journey To Bethlehem on Saturday, December 10, from 7 p.m. to 9:30. They went longer to fill in for a group that had cancelled. Then our Eagles Wings performed on Sunday, December 11, from 5:00 - 5:30. Our Key Club students participated in "Walk-N-Knock" and are collecting blankets for CAP. Our band and choir are gearing up for our Christmas program to be held on Monday, December 19, at 7 p.m. at North Gate City Church. Invite family and friends to attend our Christmas program, as this is always a wonderful performance by our students.
TRCS Athletic Update
Christmas Basketball Tournament!
Our basketball teams will be involved in the TRCS Christmas Basketball Tournament to be held on December 28 & 29. On December 28, our girls play at 5 p.m. and our boys play at 7 p.m. You are invited to see some exciting basketball and great cheerleading.
You can call Randy Lemiere at 261-8676 for place and time of tournament games, or for more information or to view schedules, please visit the
athletics website
.
Child Development Center Update
Building a Foundation for a Lifetime of Learning
Early Childhood Curriculum
Early childhood is a critical time in the development of a child's perceptions of self, others, the world and God. The goal of the Christian center's curriculum is to stimulate the child's physical, mental, emotional and social development while maintaining a strong spiritual emphasis throughout.
God has created each child with a unique developmental timetable, so that each curriculum must encourage acceptance of each child as an individual. The curriculum must allow differences in ability and interests while encouraging well-rounded development in every facet of the child's life.
Please feel free to schedule a conference with your child's teacher regarding further information on curriculum development and your child.
A special "Thank You" to the families that participated in our Christmas ministry project "Hands of Service"... Because of you, many community children were blessed with warm mittens, gloves, scarves and hats during this holiday season. It was a wonderful time to see the joy of others as they became a blessing to the children of our community!
UPCOMING EVENTS:
February 13th-17th: Preschool 4"s conferences
TBA: Open House
May 4th: Preschool 3"s Spring Celebration
May 14th-18th: Preschool 3"s Conferences
May 28th: Closed Memorial Day
June 8th: Preschool 4's Graduation
June 18th:Summer Program Kick Off
"Give thanks to the Lord, for he is good, for his steadfast love endures forever."
- Psalm 136:1 (ESV)