Adopt-A-Student Sponsors
Please support these local businesses who are supporting our school and families:
Gold Sponsors:
Silver Sponsors:
Bronze Sponsors:
TRCS Tuition Assistance Continues
Thanks to numerous generous donations, we now have $6,677, but we still have some distance to travel to get to $35,000! The TRCS "Tuition Assistance Campaign" has the goal of raising money to help families who rely on financial aid to send their children to TRCS. The above thermometer will track our progress as we work toward our goal of raising $35,000 by June of 2012. Donations can be sent to the school by mail, or made online by credit card by clicking here.
Washington State Soccer Challenge Finalists
The following students placed in the Washington State Soccer Challenge held in Auburn. They received trophies for their good effort!
Youth 6:
3rd: Hunter Setera
Youth 6:
1st: Rose Burlingame
Girls 7 & 8:
2nd: Zowie Carmody
Girls 12 & 13:
2nd: Makenna Vegh
Key Club Coats for Kids Drive Deadline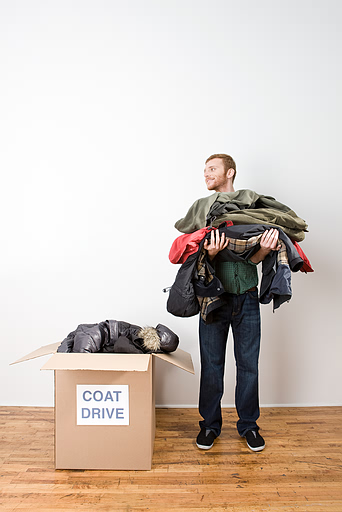 The deadline for the Key Club "Coats for Kids" drive is November 28th, so make sure to have your coats (in good condition) delivered to the barrel located outside the Kelso campus school office on or before that date!
Also, the Key Club is selling fabulous "TRCS Eagles" bracelets for $1 each as a fundraiser, so stop by a school office today and get one!
Punt, Pass & Kick Winners!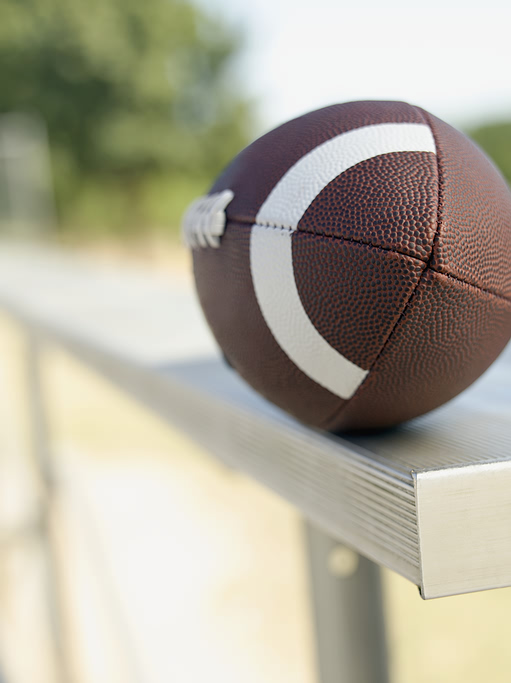 The following students placed in the Puyallup Sectional:
1st: Makenna Vegh - 12 & 13 year old girls
1st: Capri Franzen - 8 & 9 year old girls
1st: Katie Beech, 6 & 7 year old girls
TRCS In-Stock SpiritWear 25% OFF!
We're closing out the old to bring in something new! All in-stock TRCS SpiritWear is now 25% off, so stop in the school offices and pick up a deal for your child (or yourself!) and help promote our great school to the community!

Greetings!
The holiday season is upon us, which means scheduled events are coming in droves! Make sure to mark your calendars with the following information:
November 17th - 23rd: Parent/Teacher Conferences
November 21st - 23rd: Early Release
November 24th & 25th: Thanksgiving Holiday, No School
December 3rd: TRCS Float in the Downtown Longview Christmas Parade, 6 p.m.
December 8th: Elementary School Craft Fair
December 8th: 4th, 5th & 6th grade Christmas Program, 7 p.m.
December 9th: Christmas Pajama Feast, Elementary Campus
December 13th: K, 1st, 2nd & 3rd Christmas Program, 7 p.m.
December 15th: CDC Preschool Program, 7 p.m.
December 19th: CDC VanZanten Preschool Program, 10:30 a.m.
December 19th: Jr./Sr. High Christmas Program, 7 p.m.
December 20th: Early Release
December 21st - January 2nd: Christmas Holidays, No School
Please continue to check out
website
for up-to-date info, and
email
us if you have questions or comments.
This Thanksgiving, we are grateful for the families that make up our TRCS community. We pray for blessings on you and your household.
Relationships Matter
A Note from Our Administrator
Our theme for the month of October and beginning of November was a reminder that we live in community. We have family and friends and these members of our community are important. Relationships Matter. Our relationship to Jesus matters. Our relationships to family matters.
At school we honored family members and community members through our chapels and our acts of kindness. We asked grandparents to come and see our school and share different things from their lives. We asked our veterans to come and join us as we honored our service personnel. We learned songs, drew pictures, and other meaningful acts in appreciation. We collected toys and items for Christmas boxes that will be sent around the world. It all matters.
Now we prepare for the next theme: Gratitude Matters! This is the month when our whole nation celebrates Thanksgiving. At TRCS we intend to continue with our honoring and intentionally thanking those around us. Our teachers are nominating those within the staff that do special things. We celebrate their acts by listing their names and then drawing one name to receive a "free" drink, generously donated by our friends at Dutch Brothers Coffee. Celebrating and thanking matters.
Our children are remembering those deeds of kindness within the classroom and the deeds of our forefathers. Above all we begin our season of celebrating the ultimate of gifts, Jesus Christ, our Savior and Lord. So we are thankful to God above all for this wonderful gift to each of us.
Thank you, God.
Christmas Shopping Festival Fun!
Recent event brings hundreds of families to TRCS!
On November 12th, the elementary campus hosted the 3rd annual Christmas Shopping Festival with more than 35 vendors, student performances, a kids' carnival and lots of fun. The event raised more than
$1500 and will help the Jr./Sr. High Math Lab purchase an iPad for tutoring assistance
. Thank you to our many vendors and shoppers who participated. We're already looking forward to next year!
Just a bit of the action at the 2011 Christmas Shopping Festival.
London's Gift
A Letter from Mrs. Nortness, 6th Grade Teacher

"My student, London, recently came to me to share his desire to purchase "Life Journals" for each of the 22 students in our class. He told me that he had been saving his money and wanted to do this. The journals cost $5 each.
I was awestruck! London's love for his fellow students, and his desire to encourage each of them to grow in the Lord was really an example of a young man "sold out" to Jesus.
Today, (Monday the 14th), London brought in a bag full of Life Journals for everyone in our class. He shared with students how to use them and answered questions. I, again, was brought to tears because I was seeing a young man whose faith was showing itself in action -- the very theme of our Bible study last week and today.
We took time in class to read a portion of scripture and journal in our Life Journals. The plan is to do this in class every Tuesday and Friday, and students are encouraged to do it on their own at home, too.
Wow! The fabulous things that can happen in a Christian School!"
Christian Schools Today
Check Out a New Sharing Site Sponsored By Our School!
There are vast amounts of creative thinking in the world of Christian education, but it can be trickier to find resources in one place: enter "
Christian Schools Today
," the new resource site created by TRCS for international usage. This site creates a space for all Christian educators to share new ideas for improving and stregthening Christian education. Please take a minute to subscribe today and keep yourself up-to-date on what's happening in Christian schooling.
Elementary Student Council Update
Check Out a New Sharing Site Sponsored By Our School!
Spirit Day: is this Friday, November 18th! Please wear your TRCS colors (blue/silver/white). The classroom with the most participation will win a special prize!
Smencil Student Store: Student Council is selling "Smencils" (scented pencils), which will be available in the Student Council Store (in the main hallway across from the office) on Fridays after school at 3:15. The pencils cost $1, so make sure to bring some extra $$ after school to buy one!
Christmas Parade: The Downtown Longview Christmas Parade is Saturday, December 3rd, and Student Council has chosen a Nativity Theme for this year's float. If you are able to help with float construction (tentatively scheduled for Friday, December 2nd, at 5 p.m. at Baker Lumber), please contact Mrs. Hart at ehart@3riversschool.net, or 423-4510. We also need to collect candy to pass out as we walk in the parade, so if you're able, please bring in a bag of small hard candy to the office.
Christmas Feast: The Christmas Pajama Feast is scheduled for Friday, December 9th at 11:30 in the gymnasium. All students will enjoy a hot lunch of ham, turkey, and all the fixings! Students need to purchase a "hot lunch ticket" for that day to defray the cost of the feast. Student Council is also hoping that each child will bring a can of food to put under the Christmas tree, which will be donated to the Help Warehouse.
Adopt-A-Student
Local Businesses Supporting Education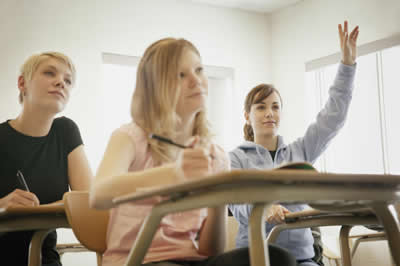 The "Adopt-A-Student" drive has begun under the sponsorship of the TRCS Booster Club. This opportunity allows local businesses to become Gold, Silver, or Bronze level sponsors -- acquiring advertising through the school community while assisting families to meet athletic and tuition fees. Check out and support our sponsors, featured at the top left of the newsletter! Every family can take advantage of this opportunity, so
click here
for more information!
Samaritan's Purse Project
TRCS Prepares Over 120 Boxes for Overseas Children
TRCS students and families prepared more than 120 boxes for Samaritan's Purse
Operation Christmas Child
. The Samaritan's Purse is a relief organization that organizes an annual effort to bring shoebox-sized Christmas gifts to children in war-torn or impoverished nations. The boxes contain toys, school supplies, toiletries and other items with the intention of showing Christ's love to children who would otherwise not have Christmas presents. Thank you to all of the families who participated this year, and a special thanks to the Aguirre family who spearheaded the effort.
Jr./Sr. High School Update
An Update from Jr./Sr. Principal Wayne Hayes
We had nine of our Kelso staff attend the ACSI Conference in Tacoma on October 20 & 21. It was a good conference with many good workshops for the staff to attend. The general sessions were also great with a special emphasis on how Christian education needs to focus on developing ambassadors for Christ. The expenses for the ACSI Conference were paid for by Title 1 Professional Development funds.
The quarter ended on November 4. With the new Sycamore system, there were some trying times adjusting to the program both for entry of grades and retrieval of reports. Thank you for bearing with us during this transition.
I am toward the end of the first formal evaluation of staff. I generally try to visit all the classes they teach and then give them a written evaluation. It continues to be a blessing to see all the many wonderful things our teachers provide to help students learn. For the first evaluation, they know the day of their evaluation, so it is not a surprise to them that I am there. Their second formal evaluation is without notice. I also do a number of "drop by" visits during the course of the year.
Honor Society has been busy completing their "Compassion Child Shoebox Project." Through their leadership, the Bible classes were able to fill at least 35 shoeboxes to benefit children around the world. Melanie Portwood will deliver the shoeboxes today (Monday, November 14).
Tom Stiltz, Danielle and Miykael Tevis attended the ACSI Leadership Conference held at Rock Away Beach on November 10 & 11. Due to our previous involvement with ACSI they sponsor us so the three could attend without charge. It was a wonderful blessing and an enriching time for our student leaders and advisor.
Key Club continues to work on their "Keys to Campus Cleanup" project, they collected $155 trick-or-treating for UNICEF, they will be doing "Walk & Knock Food Drive" on December 3, and they are sponsoring a "Buddy Movie Night" on December 9.
We had a very special chapel on Thursday where we honored some of our veterans for "Veteran's Day." It was a great time with both students and veterans showing appreciation for each other.
TRCS Athletic Update
Cheerleading and Basketball Are Underway
Our TRCS volleyball team just returned from the State Volleyball Championships in Yakima. Our volleyball team played the 8:00am game on Friday and lost to Colton 7-25, 8-25, and 10-25. At the 3:15 game, TRCS played Lopez Island and lost 21-25, 18-25, and 12-25.
Our team represented our Lord and school very well. Congratulations on a great year players and coaches.
Cheerleading and basketball are gearing up. Here's a message from our cheer coach, Tasha Iwanick-Settle:
"Goooo Eagles! It's getting close to that time of year again for our TRCS Cheerleaders to show their spirit and get the crowd ready for an amazing basketball season! This year TRC has a great group of girls that tried out for the Cheerleading team back in the spring. Our returning cheerleaders are: Seniors-Sarah Walker and Emily Settle, Juniors-Mandy Horton and Mercedes DeBruler, Sophomores-Mackenzie Schmutz and Olivia Doehne. New to the Cheer squad are: Seniors-Danielle Tevis and Miranda Rutledge, and Freshman-Chelle Settle. Captains this year are Mandy Horton and Emily Settle, and I know they will do an outstanding job leading this team!
After try-outs, we all worked hard to get ready for our first NCA Cheerleading Camp held at the Great Wolf Lodge! We had a blast, and took home best motion technique of the camp, had 3 nominated for All-American (Mandy, Mackenzie, and Olivia), competed in 2 competitions, and received Most Improved which qualified the girls to perform in the Disneyworld Christmas Parade. We definitely took home some great memories! The girls also participated in the Kid's Parade in the summer where they won second place!
This season we will be bringing new routines, cheers, stunts, and NEW UNIFORMS! The team did tons of fundraising over the summer, where each girl was able to knock $200 off her uniform! The girls and I are very excited for the eagle fans to see them. This year, we are also going to work on a competition routine that we hope to compete with later this season. I'm looking forward to another great year, and am so thankful to be able to be the Head Cheer Coach again. I thank God for giving me the abilities to coach these great girls, and I thank my husband and daughter for understanding my love for coaching! Let's have a great season EAGLES!!!!"
You can call Randy Lemiere at 261-8676 for place and time of tournament games, or for more information or to view schedules, please visit the
athletics website
.
Child Development Center Update
Building a Foundation for a Lifetime of Learning
Hands of Service~ Christmas ministry for children...
We are collecting children's gloves/mittens, hats and scarfs during the weeks prior to Christmas. Please hang your donation on the giving trees located in the main hallway of the Child Development Center located in the church. All items that are collected will go to several community children agencies to be distributed to our local children. Please join us, as we join hands together, to serve our community children.
Lights and Sounds of Christmas~ Preschool Christmas Programs...
You are invited to our CDC Preschool Christmas Program on Thursday, December 15th at 7:00 in our church sanctuary. Mrs. VanZanten's Preschool Christmas Program is December 19th at 10:30.
Celebrating God's gift of Jesus with you. Merry Christmas!
"Give thanks to the Lord, for he is good, for his steadfast love endures forever."
- Psalm 136:1 (ESV)