Adopt-A-Student Sponsors
Please support these local businesses who are supporting our school and families:
Gold Sponsors:
Silver Sponsors:
TRCS Tuition Assistance Continues
We are inching closer to $5,000, but we still have some distance to travel to get to $35,000! The TRCS "Tuition Assistance Campaign" has the goal of raising money to help families who rely on financial aid to send their children to TRCS. The above thermometer will track our progress as we work toward our goal of raising $35,000 by June of 2012. Donations can be sent to the school by mail, or made online by credit card by clicking here.
Washington State Soccer Challenge Winners
The following students placed in the Washington State Soccer Challenge. The 1st and 2nd place winners will compete in Auburn in November.
Boys 5 +:
1st: Hunter Setera
2nd: Cale Franzen
3rd: Zackary Sheridan
Girls 5+:
1st: Rose Burlingame
2nd: Makayla Coleman
3rd: Angie Eugenis
Boys 7-8:
1st: Logan Setera
2nd: Gavin Dombrowsky
3rd: CJ Dorcheus
Girls 7-8:
1st: Zowie Carmody
2nd: Marlee Vickers
3rd: Abby White
Boys 9-10:
1st: Shawn Mace
2nd: Ryan Ransom
3rd: Kenan Anderson & Jaden Moore
Girls 9-10:
1st: Amber Lee
2nd: Erika Beech
3rd: Ada Beasley
Boys 11-12:
1st: Joey Caddel
2nd: Kaden Vanderwerf
3rd: Ein Olsen
Girls 11-12:
1st: Makenna Vegh
2nd: Ally Carns
3rd: Bobbie Jo Gushman
CDC Cookie Dough Sale is Underway!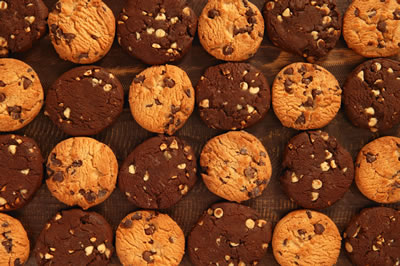 The Classic Recipes Cookie Dough fundraiser kicked off October 7th. Don't miss this wonderful opportunity to support our Child Development Center and assist you in a way to provide delicious holiday baking! Please call us at 423-4510 to place an order, or better yet, drop by so we can express our appreciation to you in person! Proceeds from this fundraiser will go toward classroom learning tools and play equipment.
TRCS In-Stock SpiritWear 25% OFF!
We're closing out the old to bring in something new! All in-stock TRCS SpiritWear is now 25% off, so stop in the school offices and pick up a deal for your child (or yourself!) and help promote our great school to the community!
Greetings!
With the weather changing, fall is officially here. Please make sure to send your children to school with coats, even if the sun is shining. (In the Northwest, our weather can change quickly!)
Please continue to check out
website
for up-to-date info, and
email
us if you have questions or comments. We appreciate your feedback on the new systems we are using to communicate more effectively with you.
Thank you for the continued support of this ministry. Please pray for God's continuing blessings on TRCS. Even in challenging times, God is good.
Christmas Shopping Festival
November 12th Event Features Kids Carnival & More!
Mark your calendars for the
TRCS 3rd Annual Christmas Shopping Festival on Saturday, November 12th from 10 a.m. to 4 p.m.
Come and shop for the holidays -- we have vendors selling handicrafts and gift items! Your children can enjoy the
Kid's Carnival
sponsored by the Eagles Parent Partnership, and you can enjoy a freshly made
lunch
in the lunchroom. Don't forget to buy your prize drawing tickets for the great prizes donated by our vendors! All proceeds support the school. If you're interested in being a vendor,
click here
for more details!
Harvest Classic Follow-Up
TRCS has over 40 entrants in the Charity Run!
Team TRCS rocked the Harvest Run on October 1st! The following participants placed in the top three in their categories:
Men's 10-kilometer -
45-49: 1. Mark Schmutz
Men's 2.7-mile -
11-and-younger: 2. John Dodge
12-15: 1. Seth Carns, 2. Karsten Rentner, 3. Cade Johnson.
16-19: 2. Andrew Hillger
20-24: 1. Christian Schmutz
45-49: 2. John Vanderwerf, 3. Dell Hillger.
50-54: 1. Jack Troupe, 2. Kevin Rentner
Women's 2.7-mile
12-15: 2. Anna Claunch, 3. Haley Walker.
40-44: 3. Terri Johnson.
45-49: 1. Kathy Troupe
You can read more and see a complete list of winners here.
TRCS 14th Annual Golf Tournament
Event Raises Over $3,500 for Jr./Sr. High School!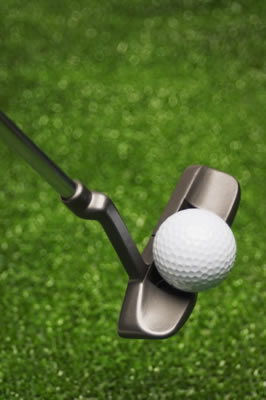 The
14th Annual Golf Tournament
was held at Three Rivers Golf course on
Saturday, September 24
. Not only was the weather beautiful, but this year's event had a record amount of participation, even shocking the sponsoring golf course, who stated that participation in charity events has been 30% lower than normal.
Praise God for His continued blessings and THANK YOU to all of our sponsors for generously being part of a day of fun and fellowship:
Advantage Screen Printing, Allstate Insurance-Jim DeBruler, Bell Studios, Inc., Eric Brudi-Edward Jones Investments, Campus Towers Retirement Center, Columbia Bank, David B. Coons, DDS MSD, Cowlitz County Title, David Eikrem DDS, Eldon Robbins Auto Sales, Fairway Collections, Wayne & Pam Hayes, Richard R. Imholte DDS, Longview Grocery Outlet, Loron,Inc., Manchester's, McCord's Dodge Chrysler Jeep Ram, Morkert Garage Doors/Construction, Timothy E. Nelson DDS, North Gate City Church, Northlake Baptist Church, Rightline Equipment Inc., Solid Technology, Taco Time, Twin City Dental, Vernie's Pizza, Peter Wagner DDS, WeatherGuard, Inc., Wilcox & Flegel
Adopt-A-Student
Local Businesses Supporting Education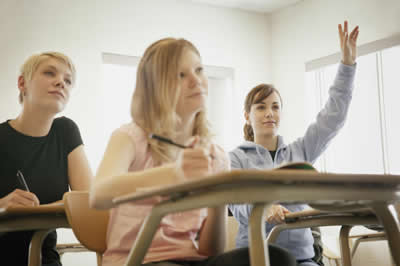 The "Adopt-A-Student" drive has begun under the sponsorship of the TRCS Booster Club. This opportunity allows local businesses to become Gold, Silver, or Bronze level sponsors -- acquiring advertising through the school community while assisting families to meet athletic and tuition fees. Check out and support our sponsors, featured at the top left of the newsletter! Every family can take advantage of this opportunity, so
click here
for more information!
Key Club Happenings
TRCS Key Club is Collecting Coats and Cleaning Up!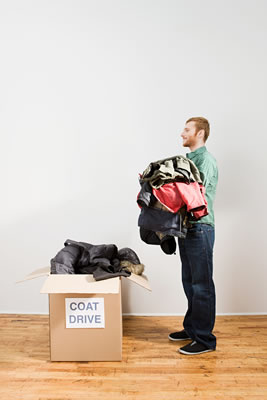 Our Key Club (a subgroup of Kiwanis), under the direction of Carol Karns, has adopted their year long project. It is two fold: the first is
"Keys to Campus Cleanup,"
and the second is
"Key Mentors."
In "Keys to Campus Cleanup," four Key Club members will scour our campus on Fridays keeping things cleaned up! In "Key Mentors," senior high Key Club members will be matched to a junior high student. They will provide encouragement and friendship throughout the school year. They will also hold a group activity once a quarter.
Key Club is also currently sponsoring their annual "Coats for Kids" drive. If you have extra coats in good condition, please bring them to the barrel located outside the Kelso campus school office.
Jr./Sr. High School Update
An Update from Jr./Sr. Principal Wayne Hayes
It continues to be a busy time on the Kelso campus. We successfully conducted our fire, earthquake and relocation drills to assure we were prepared should an emergency exist.
We have two CPR classes scheduled for TRCS staff on November 7 and November 14 from 3:15 - 7:30.
The teaching staff is preparing to attend the ACSI Conference in Tacoma on October 20 & 21. As a result, there will be no school on October 20 & 21.
On November 9, our teaching staff will host a special workshop conducted by ESD112 on the new "Common Core Standards" developed by OSPI for English and math. The workshop will help us understand the new core standards and how to transition our teaching to accommodate the standards.
Our Honor Society, under the direction of Melanie Portwood, will be holding the induction of new members on Monday, October 16, at 7 p.m. in the sanctuary. Everyone is invited to attend.
Our student council, under the direction to Tom Stiltz, recently elected officers and are in the process of electing class representatives. Once leadership has been established, they will begin planning for the new school year.
Through our Bible classes we are beginning to collect shoe boxes and items for the Samaritan's Purse--Operation Shoe Box. The goal is to prepare at least 30 boxes for children around the world. Items needed include: shoe boxes, toys, school supplies, toothbrushes, toothpaste, toiletries, socks, clothing, etc. The ages of children are 0 - 14 years of age. If you would like to donate items, simply drop them off at the school office at the Kelso campus.

TRCS Athletic Update
Volleyball & Cross Country Are Underway
Our volleyball and cross country teams are nearing the end of their regular seasons, and they are beginning to prepare for tournament play. You can call Randy Lemiere at 261-8676 for place and time of tournament matches/games, or for more information or to view schedules, please visit the
athletics website
.
Child Development Center Update
Building a Foundation for a Lifetime of Learning
October 26th: Infant and Toddler Picture Day
October 27th: Preschool Picture Day
November 1st: Operation Christmas Child
We have begun our gourmet cookie dough fundraiser just in time to order for your holiday baking. Great taste, less work! The cookie dough comes in several delicious varieties and all you do is scoop and bake. We have also added an exciting catalog of merchandise for you to order from year-round in the convenience of your home at www.SALLYFOSTER.com. All proceeds will be used to purchase new items for your child's classroom and play equipment. Please feel free to stop by the front desk reception area to place an order.
Operation Christmas Child... making a difference in the life of a child. "Pack a shoe box with love, send it with prayer, and share the Good News of Jesus Christ with a hurting child." Franklin Graham
Please join us as we collect items and fill boxes of supplies that will be given to children around the world. We will be collecting boxes the week of November 14-21 and may be brought to your child's classroom, or placed under the Christmas tree located in our main building.
"For I know the plans I have for you," declares the LORD, "plans to prosper you and not to harm you, plans to give you hope and a future."
- Jeremiah 29:11 (NIV)