TRCS Tuition Assistance Continues
We are inching closer to $5,000, but we still have some distance to travel to get to $35,000! The TRCS "Tuition Assistance Campaign" has the goal of raising money to help families who rely on financial aid to send their children to TRCS. The above thermometer will track our progress as we work toward our goal of raising $35,000 by June of 2012. Donations can be sent to the school by mail, or made online by credit card by clicking here.
Christmas Shopping Festival set for November 12th!
The date has been set and vendors are signing up for the third annual TRCS Christmas Shopping Festival. This year should be bigger and better than ever! The event will be Saturday, November 12th from 10 a.m. to 4 p.m., and will feature a wonderful shopping experience with food, a prize drawing, entertainment from TRCS students and teachers, and much more! If you're interested in becoming a vendor, please click here for more information.
TRCS Gets Healthy!
With the receipt of our recent grant from the Washington State Dairy Council, P.E. teacher Pat Palmer has kicked off Monday morning "T.E.A.M." time. This five minute "workout" session in the gymnasium will help students start the week with a focus on health and wellness -- as well as an opportunity to "work out the wiggles" before buckling down to classroom studies. "T.E.A.M." stands for "Together Everyone Achieves More," and is also currently facilitated by two student ambassadors, Makenna Vegh and Joey Caddell. Go Eagles!
Welcome New School Buses!
God has blessed TRCS! You may have noticed the two new 20-passenger school buses that are now on campus. These surplus school buses were purchased from the Longview School District to provide transportation for our before-and-after-school programs, as well as small field trips and athletic events. The real blessing is that we were able to purchase them both for the exact amount we had saved in our bus account. We hope to get the school logo printed on the sides of the buses within the next month.
CDC Cookie Dough Sale Kicks Off October 7th!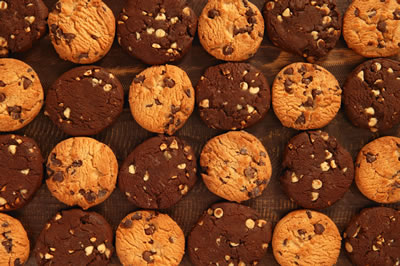 The Classic Recipes Cookie Dough fundraiser kicks off October 7th. Don't miss this wonderful opportunity to support our Child Development Center and assist you in a way to provide delicious holiday baking! Please call us at 423-4510 to place an order, or better yet, drop by so we can express our appreciation to you in person! Proceeds from this fundraiser will go toward classroom learning tools and play equipment.
TRCS In-Stock SpiritWear 25% OFF!
We're closing out the old to bring in something new! All in-stock TRCS SpiritWear is now 25% off, so stop in the school offices and pick up a deal for your child (or yourself!) and help promote our great school to the community!
Car Seat Clinic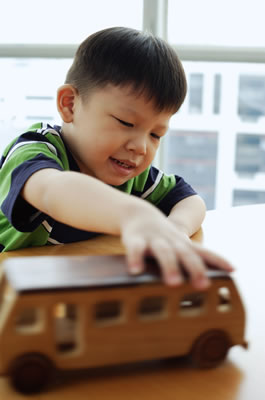 Come in and have your car seat checked on Saturday, September 24, from 10:00 a.m. to 1:30 p.m. at Cowlitz 2 Fire & Rescue, 701 Vine St in Kelso. This is National Seat Check day around the

country.

Click here for more info

!
Greetings!
This is the second edition of the TRCS e-newsletter, and we're very appreciative to those of you who have taken the time to forward this to your friends and family, encouraging them to subscribe! Just have them click on the "Join Our Mailing List" icon in the lower left hand corner of this newsletter.
With the school year moving into full-speed, there are a lot of things to keep track of! Check out
website
for up-to-date info, and
email
us if you have questions or comments.
New Library Carpet
Private Donor Blesses Elementary School!
This past week, TRCS received a private donation to replace the worn carpet in the elementary school library. Taking advantage of the torn-out carpet, Mrs. Angelico painted the library. With the bookcases soon to be reinstalled, library classes should resume in the next week. Thank you to our generous donor, and to Sloan's Flooring for their speedy installation!
Join Team TRCS for the Harvest Classic!
Run or Walk and Support the Food Bank -- AND Help TRCS Be the Largest Corporate Entry!
The TRCS Cross Country team and its supporters are working to put together a corporate team to run in the Harvest Classic on Saturday, October 1st. This is a 2.7 mile/10k "walk or run." If you enjoy walking or running, join in and help make TRCS the largest team entry! There are prizes involved!
The cost for the shirt and the run will depend on how many people sign up, so
please fill out this form
and bring it to one of the school offices. Jack Troupe and Kevin Rentner will be tallying up the final members and contacting walkers for payment.
TRCS 14th Annual Golf Tournament
Sponsor or Play!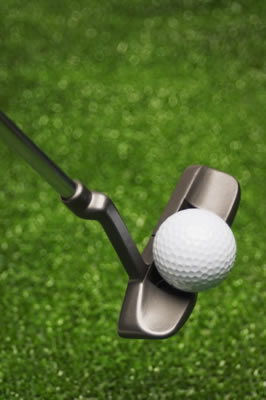 The
14th Annual Golf Tournament
will be held at Three Rivers Golf course on
Saturday, September 24
. There may still be an opportunity to form a team or play on someone's team. The cost is $60 which includes a golf cart, 18 holes of golf, lunch and some special prizes. You can also sponsor a hole as an individual, family or business for $100.00. This is a great fundraiser for the Junior/Senior High, so please set aside the time to join us! You can call the Kelso school campus, 636-1600, to check on either opportunity. Please
click here to view the entry form
.
Enrichment Classes!
Let Your Child Learn to Play the Ukelele or Create Beautiful Cupcakes!
The Fall 2011 Enrichment Class schedule has just come out and is full of great opportunities for our children to learn something new and fun! These classes are open to all community kids between preschool age and 6th grade (see class schedule for more info). This quarter features Ukelele classes, Preschool Papercrafts, Cupcakes for Kids, and Early Learning Sign Language. To sign up, return this form to the Child Development Center desk before September 23rd. Class space is limited, so sign up quickly to reserve your space!
E-Scrip
Let Your Grocery Shopping Be a TRCS Fundraiser!
Have you been shopping at Safeway recently and received a receipt that shows how much your school could be earning? Make sure you've registered your Safeway Club Card with eScrip and get those contributions coming to TRCS. If you've registered before, you still need to sign in and renew your club card yearly for contributions to continue. Our School ID# is 500023411, and you can register here.
Whooping Cough
Cases on the Rise in Cowlitz County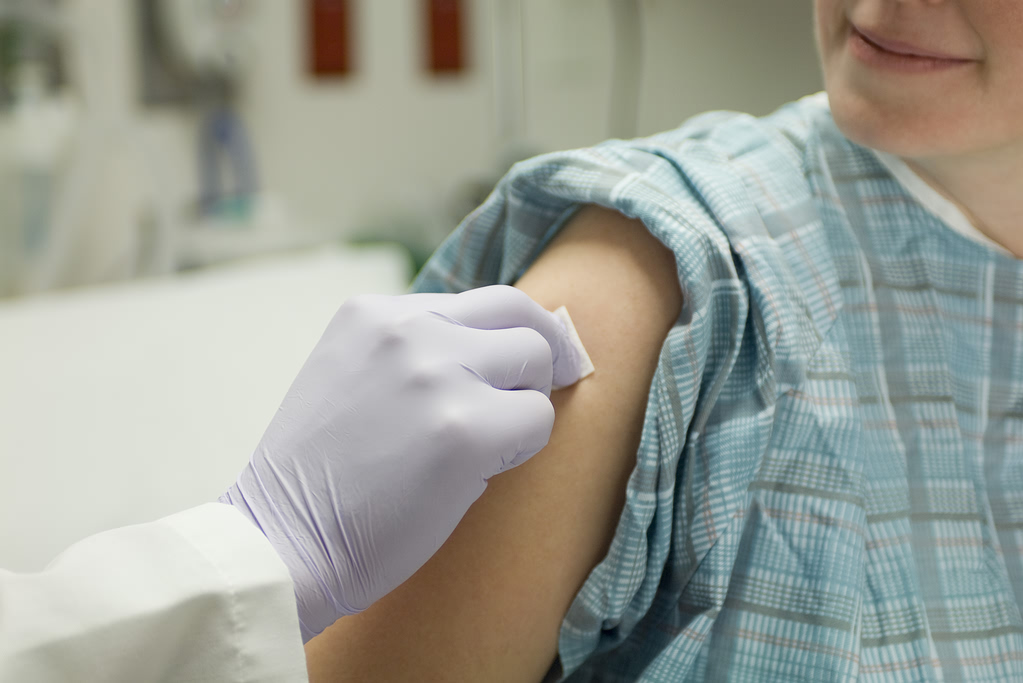 Please be aware: Whooping Cough is on the rise in Cowlitz County. Protect yourself and your family by receiving the appropriate vaccinations! For more information, please read this article.
Jr./Sr. High School Update
An Update from Jr./Sr. Principal Wayne Hayes
School got off to a wonderful start with teachers involved in a number of workshops to prepare themselves to work with curriculum mapping and the new Sycamore program. They also spent time preparing their classrooms and lesson plans for the beginning of school.
Our Wednesday night "Back-To-School BBQ," (that was not a BBQ but instead was baked chicken), was a wonderful time experienced by 200 plus people. The food and fellowship were enjoyed by all involved.
Our enrollments are very good this year. The ninth-grade class is especially large with 40 students. Our current enrollment by grade is: 7th grade = 18; 8th-grade = 17; 9th-grade = 40; 10th-grade = 18; 11th-grade = 17; and 12th-grade = 14 for a total of 124 students. That is up from 106 students last year. So far, it has been a smooth transition with the adjustments necessary to accommodate splitting some of the 9th-grade classes and finding rooms for everyone. We have become a closer-knit family.
Our TRCS Booster Club Cookie Dough sale ended on Tuesday, September 13. Unfortunately, sales are definitely down compared to sales in past years. A number of our fundraising efforts have experienced lower income than in past years. This will certainly have an impact on our overall ministry options.
Tuesday, September 13, was a special time with our "Back-To-School" night that enabled parents to hear what teachers had planned for their students for the year. The event started with introduction of staff at 6:30 in the sanctuary. Parents then spent 10 minutes in each of their student's classes with a 5 minute passing time between classes. Parents were encouraged not to be tardy to class. :) It was a fun and informative night.
Elizabeth Hidden, our new history teacher, and Sharon Herren, our new math teacher, seem to be adjusting well to the new year. You are invited to drop by any time and visit to see how we are doing. Keep praying for the finances of the ministry.
TRCS Athletic Update
Volleyball & Cross Country Are Underway
The volleyball team is getting into the heart of the season. Though young, they are proving to be a solid team. They have defeated Mary M. Knight both at home and at their place. They also took second at the Columbia Valley League jamboree with 3 wins vs Columbia Adventist, Vancouver Christian & Washington State Deaf and 1 loss to Seton. They will have home matches on 9/22, 9/29, 10/13, 10/20, & 10/24. Come out and see some wonderful volleyball while having great fellowship in the Eagle's Nest! Our girls and boys cross-country teams are also getting ready for competition with 9 athletes currently participating. For more information or to view schedules, please visit the
athletics website
.
Child Development Center Update
Field Trips & Picture Days!
CDC Parents, please mark your calendars for the following dates:
Trips to the Fire Station:
Room 7, October 10
Room 5 & 6: October 13
Picture Day:
Infant & Toddler: October 26
Preschool: October 27
Watch for information coming home shortly on our cookie dough fundraiser, and don't forget about signing up for enrichment classes (see the article, above.)
Help Us Win!
Got a minute?
Got a Minute?
You can help our school win money with their
"Calling All Communities" program. All you have to do is:
Drop by the US Cellular Store and ask for a voting code.
Visit uscellular.com
Click on the Vote for Your School button
Enter your voting code.
Vote for Three Rivers Christian School!
We could win $150,000!
"The LORD is my strength and my shield. My heart trusted in Him, and I am helped, therefore my heart greatly rejoices, and with my song I will praise Him."
- Psalm 28:7