Mental Health Drives Effort to Designate More Health Professional Shortage Areas in MA
From September 2008 through 2010, the Massachusetts Department of Public Health (MDPH), under the direction of the Primary Care Office (PCO), obtained federal approval for 18 underserved areas across the Commonwealth to be federally-designated as new Health Professional Shortage Areas (HPSAs). These areas are recognized as having shortages of primary medical care, dental or mental health providers and may be classified as geographic, demographic or institutional.
The sharp rise in HPSAs is primarily due to the PCO's research and response to mental health needs in both medically underserved areas and correctional facilities. These new designations are increasing the areas of Massachusetts eligible for the Massachusetts Loan Repayment Program for Health Professionals, the National Health Service Corps, and other incentive programs that attract primary care clinicians to medically underserved areas and aid in retaining their services.
The count of Mental Health HPSAs went from six in 2008 to 17 in 2010. Over the last couple of years, the Mental Health HPSA designation has been applied to the City of New Bedford, Barnstable County, parts of western Massachusetts (Greenfield, Montague, Sunderland), and Lowell. Four correctional facilities located in Hampden, Middlesex, Norfolk and Plymouth also received facility Mental Health HPSAs, while five others were designated as Primary Care HPSAs. Thanks to collaboration with the MDPH Office of Oral Health, 13 towns in South Berkshire and areas of Fitchburg and Leominster will benefit from the Dental HPSA designation.
Massachusetts now has 80 HPSAs, with an additional 36 qualifying as auto HPSAs. For a complete list of shortage areas and types of designations, please visit the MA Health Care Workforce Center and click on "Shortage Designations."
To learn about the benefits of shortage designations, download the shortage designation manual for health care sites along with specific financial incentive program guides for various primary care disciplines. These can be found on the
MA Health Care Workforce Center
website,

under "
Reports
." If you would like to attend one of the Health Care Workforce webinars on the subject, please email Liz Flynn elizabeth.flynn@state.ma.us.
Free Recruitment and Retention Network Boasts More than Just Jobs
The Massachusetts Department of Public Health's State Office of Rural Health (SORH) recently became a member of the
National Rural Recruitment and Retention Network (3RNet)
. The 3RNet is a not-for-profit organization composed of 52 non-profit groups that help recruit health professionals to rural and under-served areas throughout the country. Although each member acts autonomously, their individual recruitment efforts are supported by national promotional efforts and technical support of the 3RNet.

In this way, 3RNet provides its members with a national identity, while offering substantial recruitment resources that would be far too costly for any single state to support.
For Massachusetts, 3RNet acts as a billboard for position openings, health care site profiles, and information on the benefits of living and working in the Commonwealth.
The 3RNet resources for health care sites include:
Capacity to post vacancies.
Opportunity to detail the benefits of the site, city/town and surrounding areas.
Links to other rural health websites.
The 3RNet resources for clinicians include:
Job postings across the Commonwealth.
Information on prospective employers and regions of the state.
Specific guidance for physicians who have J-1 visas.
The process of posting professional openings on 3RNet is very simple and we encourage employers to do so. 3RNet's website is www.3rnet.org. To learn more about how your site may benefit from this useful recruitment tool, please contact Molly Butler molly.butler@state.ma.us at the State Office of Rural Health.
Oral Health Report Focuses on Seniors, Highlights Need for Public Health Hygienists

The Commonwealth's High-Risk Senior Population: Results and Recommendations from a 2009 Statewide Oral Health Assessment
succinctly describes the oral heath needs of two senior populations--residents age 60 and older residing in licensed long-term care facilities and community residents who attend state-subsidized meal programs. The report also provides an overview of the implications poor oral health has on general health and the lack of adequate access to oral health care services some seniors are experiencing.
The report recommends the integration of oral health into the overall health care of these vulnerable seniors, promoting the utilization of medical professionals to enable the early identification of oral diseases and dental professionals, such as the public health dental hygienist, to increase access, as well as the establishment of recommendations, guidelines and policies to improve the oral health of all seniors.
Massachusetts Moving to Create Certification for Community Health Workers
Massachusetts is making steps to join several other states in certifying community health workers (CHWs.) In 2010, Governor Patrick signed into law "An Act to Establish a Board of Certification of Community Health Workers," to be located at the Massachusetts Department of Public Health (DPH), Division of Health Professions Licensure (DHPL). The original bill was a collaborative effort of the DPH Office of CHWs, the DHPL, and the Massachusetts Association of Community Health Workers, and was a response to Recommendation 2.6 in the DPH CHW Advisory Council report released to the legislature in January 2010. The report, Community Health Workers in Massachusetts: Improving Public Health and Health Care, made 34 recommendations for strengthening the CHW workforce.
The certification legislation, Chapter 322 of the Acts of 2010, was sponsored by Representative Gloria Fox and signed into law in August 2010, to take effect January 2012. The law establishes a board of certification, comprised of at least four community health workers, which will design the voluntary certification process. The Office of CHWs in the Health Care Workforce Center is collaborating with the Division of Health Professions Licensure and the Massachusetts Association of Community Health Workers during 2011 to plan for the certification board in 2012 by holding informational meetings across the state, making recommendations for candidates for the board, and considering possible regulations that address the various components of the statute. DPH is also collaborating closely with the Massachusetts Association of Community Health Workers to ensure that the voice of CHWs in defining their practice is included in all phases of planning and implementation. To prepare for training and support the certification of CHWs, DPH's Office of CHWs is working with the CHW training agencies in the state, including CHEC (Community Health Education Center) at Boston Public Health Commission and at Lowell Community Health Center, and the Outreach Worker training Institute at Central Massachusetts AHEC.
For more information, visit the Massachusetts Department of Public Health's Office of Community Health Workers.
Public Health Dental Hygienists Expand Dental Workforce in Massachusetts
In 2007, the Massachusetts Department of Public Health's Office of Oral Health released a report on the Commonwealth's dental hygiene workforce.

The report documented an educated, experienced and available workforce, and recommended the utilization of dental hygienists in public health and settings such as schools, nursing homes and shelters to improve direct access to preventive oral health care for those residents at highest-risk for dental disease.
In January 2009, Governor Patrick signed Chapter 530 of the Acts of 2008, establishing the public health dental hygienist; and in August 2010 rules and regulations were implemented to support this law.
A public health dental hygienist is a practicing registered dental hygienist who may perform dental hygiene procedures in a public health setting without the supervision or direction of a dentist. A public health dental hygienist must have at least three years of full-time clinical experience and must have received appropriate training as determined by the state's Board of Registration in Dentistry. Public health dental hygienists must have a collaborative agreement with a licensed dentist and may work in a variety of public health settings determined by the Department of Public Health. They may also be directly reimbursed by MassHealth (Medicaid), and Commonwealth Care insurances for the preventive services they provide.
The Massachusetts Health Care Workforce Center houses an
e-toolkit for public health dental hygienists and other professionals that include PowerPoint presentations, sample forms and documents, a variety of resources, as well as videos promoting the delivery of oral health services in public health settings.
While the majority of oral and dental diseases are preventable, accessing dental care for many residents of the Commonwealth can be difficult. Access to preventive dental care helps to avoid dental problems before they begin, and by identifying dental problems early, treatment can be less expensive, time consuming and invasive. It is believed that this new category of dental professional will improve access to oral health care for our most vulnerable residents, such as MassHealth recipients, the low income, children, seniors and the developmentally disabled, therefore, reducing disparities.
To learn more about public health dental hygienists visit the Massachusetts Department of Public Health's

Office of Oral Health.
DPH Offices Assist Rural Sites in Primary Care Recruitment & Retention Efforts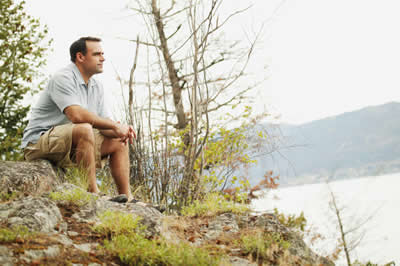 The Massachusetts Department of Public Health's (MDPH's) State Office of Rural Health (SORH) recently visited hospitals and community health centers serving rural communities in Massachusetts. The purpose of these visits was to identify specific recruitment and retention needs, challenges, strategies, and current openings. During the visits, information was shared about the SORH, 3RNet, and how each medical facility could benefit from the services offered through DPH and local nonprofits.
To further assist rural sites, the SORH and MDPH's Primary Care Office (PCO), both of which are part of the Massachusetts Health Care Workforce Center, will host a series of webinars detailing the benefits of shortage designations, loan repayment programs, and other federal, state and nonprofit programs that offer financial incentives or training for primary care clinicians to serve in underserved areas.
If you are interested in learning more about webinars and other events that focus on ways to help recruit and retain primary care clinicians in both urban and rural underserved areas in Massachusetts, please contact Liz Flynn, Primary Care Office, (617) 624-6049 or elizabeth.flynn@state.ma.us.
Meet Advisory Board Member Michael E. Sroczynski, Esq., Vice President of Government Advocacy for the Massachusetts Hospital Association
In 2009, Governor Deval Patrick officially appointed 15 members to the Health Care Workforce Advisory Council, an advisory entity to the Health Care Workforce Center. Michael E. Sroczynski, Esq., Vice President of Government Advocacy for the Massachusetts Hospital Association (MHA), was among the health care leaders the Governor appointed to the Council. Read on to learn more about Michael and his take on the future of the council's work.
In his role at MHA, Michael is the leader of state and federal government advocacy efforts and is an active participant in numerous business, workforce and health care coalitions and partnerships. Michael has been part of MHA's government advocacy team for 12 years, starting initially as manager of state government advocacy. He is a graduate of the Syracuse University College of Law and the Whitman School of Business at Syracuse University and has been a member of the Massachusetts and Boston Bar Associations since 1996. He remains an active member of the Health Care Section and the Health Care and Labor Sections of each Association, respectively.
In addition to the Massachusetts & Boston Bar Associations, Michael is a member of the board of directors of the Massachusetts Health Council and the Vision Coalition Massachusetts.
We asked Michael to comment on three important questions related to the work of the Advisory Council; his insightful interview follows:
How would you describe the role of the Health Care Workforce Advisory Council and your role as a council member?
The vision of the workforce advisory council is an important one--to build a healthcare workforce that meets the needs of all Massachusetts residents. I believe the Council is making important headway toward improving access to healthcare in the Commonwealth by supporting policy making and programs that assure an optimal supply and distribution of primary care professionals. Importantly, the Council is also making connections with the other workforce development initiatives in the State. This may prove to be its most valuable aspect. For too long, workforce efforts in the Commonwealth have been disjointed and maintained within separate silos. I think the efforts of this council are starting to break down some of those barriers. As MHA's representative on the council, I believe I can offer valuable perspective on both the workforce needs of the hospital community as well as many of the important initiatives and best practices being advanced by Massachusetts hospitals on a daily basis.
What are the most important issues facing the Massachusetts health care workforce?
I think the high cost of living in Massachusetts is a primary challenge. Even those healthcare professionals educated here, of which they are many, often seek other states for their practice. This will become even more of a challenge as the state struggles to pay for subsidized care and seeks to contain healthcare cost increases. For hospitals, more than two-thirds of every dollar received goes to workforce and benefit costs. Over the past several years, hospitals have learned to function on a very lean basis. The gap related to underpayment for government subsidized care is growing, and there is a great danger that we will lose a competitive edge in retaining skilled professionals. That danger will be even greater if the state seeks to place artificial price controls on the private market.
On a positive note, the healthcare market is moving away from fee-for-service as a predominant payment model, and toward more integrated, patient-focused care. If we can continue to foster this effort and remain leaders on the national front, I think the state will become more attractive to primary care professionals.
Do you have any advice for health care organizations in underserved areas who are trying to recruit and retain skilled primary care health professionals?
I think it is important for healthcare organizations to place greater focus on establishing strong relationships with their schools and local communities. They should have solid connections not just with regional institutions of higher education, but also with high schools. There should be a strong focus on incentivizing local students to become healthcare professionals and ensuring that appropriate pathways are in place to allow that to happen.
It's also important for every healthcare organization to regularly engage with current primary care professionals and ensure they have built strong partnerships with them.
Lastly, there are many useful resources available at both the state and federal levels. These [local health care] organizations should reach out to entities such as the Department of Public Health for guidance.
SEARCH Program Links Students and Residents to Community Health Care Sites
Federal Grant Boosts Data Collection Efforts
http://www.mass.gov/dph/hcworkforcecenter
Questions, Comments or News to Share?
Email elizabeth.flynn@state.ma.us or
call (617) 624-6049
We encourage you to use our content. Please include a link directly to this e-letter.
In the News
The Economic Impact of Office-Based Physicians report released by the American Medical Association.
Health Workforce Information Center discusses HRSA's new National Center for Workforce Analysis with Ed Salsberg.
Improving Access to Adult Primary Care in Medicaid: Exploring the Potential Role of Nurse Practitioners and Physician Assistants report released by the Kaiser Family Foundation.
Greater Lawrence Family Health Center named one of 11 new Teaching Health Centers in the Teaching Health Center Graduate Medical Education Program, a 5-year program that will support an increased number of primary care medical and dental residents trained in community-based settings across the country.
Primary Care for All, a new virtual community designed to support the work of primary care clinicians working in underserved communities across the country, integrates three key areas of focus - training, resource file sharing, and peer-to-peer networking and support.
HRSA report: Medical Homes Ensure Better Health Care for Children
Boston Public Health Commission published its inaugural issue of Primary Care Focus, a quarterly newsletter to inform the public both on development stemming from the Mayor's Task Force on Improving Access to Primary Care and on primary care updates within the city of Boston.
For the second year in a row, more U.S. medical school seniors will train as family medicine residents, according to new data released today by the National Resident Matching Program.
Association of American Medical Colleges report: Moving the Medical Home Forward: Innovations in Primary Care Training and Delivery.

New resources have been added to the National Health Service Corps Sites and Communications webpage, including a Federal Grants Category that includes a list of available grants for organizations that would like to improve or expand health care services for medically underserved communities and populations.

Study finds that mentoring program supports student interest in primary care.
Internal Medical News
discusses The Affordable Care Act provision aimed at increasing the number of primary care physicians by shifting more residency positions into primary care and general surgery.
In Community Centered Health Homes: Bridging the Gap Between Health Services and Community Prevention, the Prevention Institute outlines an approach that community health centers can take to promote community health even as they deliver medical services to individuals.
ABOUT US
The Workforce Letter is a publication of the Health Care Workforce Center, an evolving center where the Massachusetts Department of Public Health staff, in close partnership with the MassAHEC Network at UMass Medical School, work with public and private partners to evaluate and address challenges presented by primary care provider shortages in our state. The purpose of the newsletter is to provide updates on primary health care workforce issues and announcements that effect residents of Massachusetts and the individuals who serve them.
Address Book
George Barton named new CEO of Community Health Centers of Franklin County.
Donna Johnson to coordinate work of Vista volunteers to provide leadership on important health policy issues in rural New England.
David Morales steps down as Commissioner of the Division of Health Care Finance and Policy.
Dr. Madeleine Biondolillo has been named the Massachusetts Department of Public Health's new Director of the Bureau of Health Care Safety and Quality.
Dr. Lynda Young will take the helm of the Massachusetts Medical Society.
Patrick-Murray Administration appoints Dr. Julian Harris as Director of the Office of Medicaid.
The American Medical Association (AMA) named Dr. James L. Madara as its new Executive Vice President and Chief Executive Officer.
Save the Dates!
Sept 16
6th Annual New England Rural Oral Health Conference
October 23-26
2011 National Primary Oral Health Conference
October 27-28
14th Annual New England Rural Health Symposium
Award Nominations Now Open For 14th Annual Symposium!
The Rural Health RoundTable will honor outstanding achievement in rural health care service at the Annual Symposium in Meredith, NH on October 28, 2011. If you know of an individual or organization that you think deserves an award, please complete and return the nomination form now.
Oct 29-Nov 2
American Public health Association 139th Annual Meeting & Exposition
Call for applications out this summer for the 2011 Mayoral Prize for Innovations in Primary Care. In its second year, the prize seeks to recognize the efforts of Boston-area organizations in improving access to primary care for Boston residents through Innovations.