to have received The Honorable Mention Award in the 2011 Los Gatos People's Choice Awards! We could not be more grateful for all the votes from our patients and community.
Thank You!!
If this is your first
newsletter-




LosGatosWellness.com
Fantastic GF Fall Banana Walnut Muffins
credit: thepinkpeppercorn via Flickr.com
Ingredients:
· 2 ½ C brown rice flour
· ½ C tapioca flour
· ½ C date sugar
· 2 tsp xanthan gum
· 1 tsp baking soda
· 2 tsp baking powder
· ½ tsp sea salt
· 3 C smooth pureed banana
· ¼ C melted virgin coconut oil
· 2 tsp vanilla
· 1 C chopped ripe banana
· 1 C chopped walnuts
[recipe cont. below]
Non-Alcoholic Holiday Punch
credit: flowerpotpepperpot
Ingredients:
· 1 (64 fl. oz) cranberry juice
· 4 liters lemon-lime (Trader Joe's)
· 3 oranges, sliced into rounds
· 8 C crushed ice
· 4 C raspberry juice
· Fresh cranberries for color
[recipe cont. below]
Los Gatos Chiropractic and Wellness Center
November 2011 Newsletter: Men's Health
Our newsletters and website are written to provide you with tools and information you need to pursue better health. We invite you to contact our office with any further questions (408) 891-8222.

-Dr. Kate Fox & Dr. Jennifer Walker

Keeping Your Man Healthy
According to a recent survey by Men's Health magazine and CNN, one-third of American men haven't had a checkup in the past year and 9 million men haven't seen a doctor in the last five years!
For women, who visit doctors at a much higher rate, this statistic is puzzling. An American Medical Association study in 1990 found that men don't go to the doctor because of fear, denial, embarrassment, and threatened masculinity. And these factors are unrelated to occupation, age, ethnicity, socioeconomic status, or IQ!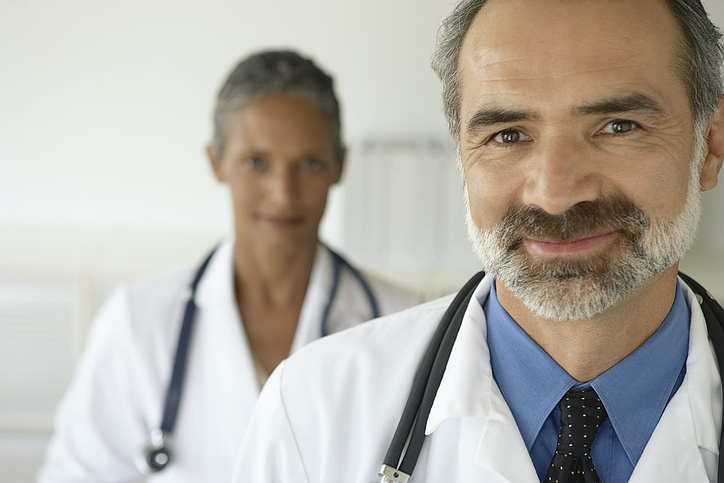 So what is a woman to do to ensure her man's continued health? Here are just a few:
Remember that men's issues can be embarrassing and threatening to their manhood so always approach your man with the utmost sensitivity.
Gently share your information via an article or book where your man can read it and consider it in his own time. It's easier to be the "messenger"!
Schedule a doctor visit for him but make sure he is comfortable with your choice. Many men are uncomfortable with female doctors.
Help him prepare for his doctor visit by ensuring that he has a complete family and personal medical history and has written down his questions. (Women ask an average of 4 questions per doctor visit. Men? None.)
Consider going with him to this appointment if he will let you.
Become a partner in initiating good health practices for the both of you. Teamwork provides support and motivation!
Here are some startling facts about men's health:
Each year, regardless of age, men make 150 million fewer trips to doctors than women.
One in nine men will be diagnosed with prostate cancer, yet few will have the easy and painless digital rectal exam and prostate specific antigen blood test to detect it (women, facing similar odds of breast cancer, are much more likely to examine their breasts regularly and have a mammogram).
Men are at greater risk of stress-related illnesses than women, yet only 20 percent of the people in the typical stress-management program are men.
Men are 30 percent more likely than women to have a stroke.

The Silicon Valley Turkey Trot:


A Thanksgiving Tradition
There is no better way to kick- off your Thanksgiving than to get in a little exercise while benefiting local charities.

The 7th annual Applied Materials "Silicon Valley Turkey Trot" has raised more than $1.5 million for Second Harvest Food Bank, the Housing Trust of Santa Clara County Bank, and Santa Clara County Children's Health Initiative. This year their goal is to raise an additional $500,000!

The day's events include a costume contest, 10K Run, 10K Wheelchair, 5K Run/Walk, Elite Men and Women's PA/USATF, Kid's Fun Run, and Award Ceremony. And you'll be done by noon!

If you can't make this year's Turkey Trot, you can still make a difference by making a donation.



That "P" Word:
The Prostate and Its Common Problems
As men age (and we're not talking "old"!) there are three health concerns that arise, all surrounding one organ, the prostate. We've included this link to our website for in-depth information concerning the most common problems, Prostatitis, Benign Prostatic Hypertrophy, and Prostate Cancer.

The Prostate and Its Function
The prostate is a walnut-sized gland that is easily felt during a rectal exam. The urethra passes through the prostate causing frequent urination when prostate problems arise. The prostate secretes a milky alkaline fluid that makes up about 20-30% of the ejaculated seminal fluids. The alkaline secretion is important because it neutralizes the acidity of the vaginal tract and extends the life of the sperm increasing the chance of conception.
Movember is the month (formerly known as November), where men and women across the globe join to raise awareness and funds for men's health issues. Men grow a Mo (moustache) for 30 days to become walking, talking billboards, for our men's health causes - specifically cancers affecting men.
The net funds are committed to programs supporting prostate cancer and other male cancer initiatives run by Movember (501c) and through their men's health partners, the Prostate Cancer Foundation and LIVESTRONG.