Hundreds of Videos to Watch At Learn2GroomDogs.com (and cats)!
For the first time ever, you can expand your educational horizon - and never leave home to do it!
Did you know Learn2GroomDogs.com (and cats) now has over 207 videos in the streaming video library? We have hundreds of grooming demonstrations where you have a front row seat as award-winning stylists demonstrate how it's done. And grooming demonstrations aren't our only topics. Oh no. If it has anything to do with the pet grooming industry, we are seeking it out and bringing it to you.
With so much information on the site, finding the exact lessons you're looking for can be a bit of a challenge. For the first time ever, you can expand your educational horizon - and never leave home to do it! You've told us - and we've listened. You now have multiple ways to find titles that interest you.
3 Simple Way to Search the Learn2GroomDogs Site
Use the Learn2GroomDogs website search engine
Search for lessons hosted by your favorite Learn2GroomDogs Trainer Partner
Review all the titles on Learn2GroomDogs using our NEW PDF Master List
Using the Learn2GroomDogs
Search Engine
Learn2GroomDogs has a powerful search engine. You can find the Search Engine on the Home Page of the site. Simply type in a few key words of what you would like to learn more about. Do you want to learn about a particular breed? Type in the name of the breed you're looking for - such as 'Poodle.' All of the videos on the website that feature a Poodle will show up in the drop-down box. Are you trying to master a particular skill, such as scissoring? Type in the word 'scissoring' and you will be amazed at the number of videos at your fingertips. When working with the search engine, we suggest you limit the number of words. This will allow you to see the widest variety of videos available while focusing on your intended subject matter.
Training Partners
Our Training Partners are some of the best in the business! All of the grooming demonstrations are presented by Certified Master Groomers from one of the voluntary national testing organizations. Many of the L2DG Training Partners have earned the right to be members of GroomTeam USA. We are constantly on the lookout for knowledgeable presenters in all aspects of our industry, whether it be pet massage, sales and marketing, product knowledge or a wide array of other topics.
To make it simple for you, all of our Training Partners are listed in just two groups - Grooming & Styling or Business & Management. Simply click on the name on the Home Page. The site will take you to their full bio. At the Biography area, you will see a listing of all the videos that particular Training Partner has on L2GD.com. Remember, many of our Training Partners are multi-talented. You'll find their names listed in both areas based on the content of their videos.
Learn2GroomDogs.com
PDF Master List:
Table of Contents
The Master List is a PDF list of all the videos currently available. We've included those video lessons that are in the process of being edited, as well. Technology is great, but sometimes having a hard copy in your hands just works better!
We have added key information right on the page. With just a quick glance, you can isolate the subject matter, title, Training Partner, release date, video length, and general category as it is listed on L2GD. With this easy-to-use reference guide, you can now navigate the site with ease.
The Table of Contents
consists of...
Grooming
Core Grooming Skills & Techniques
Sporting Group
Hound Group
Working Group
Terrier Group
Toy Group
Non-Sporting Group
Herding Group
Mixed Breeds
Miscellaneous Grooming
Business & Operations
Sales & Marketing
Equipment & Grooming Supplies
Groomer Health & Well-Being
Pet Health & Well-Being
Repairs & Maintenance
Cats
Facility Tours
Creative Pet Styling (Color & Bling)
Personal Interview
Miscellaneous
So how do you use this as a tool? Find a video that catches your fancy and type in a few key words of its title into the search engine. If the title is "Grooming the Pet Bichon in a Modified Show Trim," just type "Bichon" or "Pet Bichon" to narrow the selection. The search engine will find all the videos on the site matching your search criteria. Or, you can simply type in the training partner's name. All of their videos currently available on the site will come up.
The wealth of knowledge packed into the Learn2GroomDogs.com site is simply amazing - and it's growing! Every month we add 10 new videos. Never before has learning been so easy - and so economical! It's like having a grooming show right on your computer!




Fabulous Finishing Touches
Angela Kumpe
This is a great video for anyone looking to add temporary creative pizazz to a pet. Angela shows you two ways to instantly dress up any dog. These easy to apply neck decorations are super for any dog, but especially short coated ones! The best part - they only cost a few pennies, but deliver a huge WOW factor. The third demonstration is a bit more time consuming, but is really fun. You DON'T need to be an artist to do this. She shows you step-by-step how to apply glitter designs on short coated pets. The bonus - they wash off with a bit of warm water!

Grooming the Poodle in a German Trim
Judy Hudson, NCMG
The transformation on this little dog is amazing. The German Trim can be very appealing to those owners who don't care for a traditional poodle style. In this lesson, Judy shows you how to rapidly cut down a massive amount of coat. She primarily uses longer clipper blades combined with snap-on guard combs to set the trim. As Judy works over the dog, she discusses how to set the pattern while keeping the structure of the dog foremost in your mind. This lesson is filled with all kinds of speed tips and tricks while still getting a highly stylized look on the dog. One of Judy's favorite things is to take something that is totally overgrown and turn it into something beautiful. She certainly accomplishes that in this grooming demonstration.

Preparing a Full Coated Cocker for the Show Ring or Contest Arena:
Part 1 - Bathing
Irina (Pina) Pinkusevich, NCMG
You've seen those dogs. The gorgeous American Cockers with coats that literally float across the floor as they gait. The coat is lush, thick, and shiny, moving in a fluid motion with every step the dog takes. None of your American Cocker Spaniels look like that. All the pets that you typically work on have dull and broken coats. Most pet owners would never dream of keeping a dog in a full show coat. So, how do the professionals do it? In this session, Pina shows you how to properly bathe an American Cocker in full show coat. You'll learn how often to use a variety of products to maintain that beautiful long plush coat the American Cocker is known for. This video is excellent for anyone looking to maintain a long luxurious coat for either the AKC conformation ring or for pet grooming competitions.

Preparing a Full Coated Cocker for the Show Ring or Contest Arena:
Part 2 - Drying the Coat
Irina (Pina) Pinkusevich, NCMG
On a dog with this much coat, the drying process is one of the most critical stages if you want a dog 'dripping in coat.' Pina shows you how to get the jacket coat flat while straightening the furnishings, yet building in body at the bevel. Drying the full-coated Cocker is a multi-stage process that takes time, work, and special knowledge. Pina takes you step-by-step through each stage. She starts with the high velocity dryer, then a stand dryer, and finishes with a flat iron to get the coat really straight and shiny. You'll also learn about products that help achieve that beautiful, shiny, plush look.

The Sister Act:
Favorite Products and Tools
Lisa Leady, CMG
Suesan Watson, CMG
These sisters have years of experience under their belts. In this session, they bring a wide collection of their favorite products and tools to the Learn2GroomDogs set. Not only do they share with you what your favorite products are -- but also why. They cover clippers, brushes, rakes, carding tools, detanglers, snap-on combs, grooming combs, grooming sprays, and shampoos. Join this dynamic duo as they talk about which products and tools they simply cannot live without. If you are anything like the crew on the set, you'll have a hard time containing your chuckles as Lisa and Sue present their information. They banter back and forth like sisters do! This video is packed with great information and is entertaining to watch.
Welcome to Learn2GroomDogs.com.
Select from 207 training videos - all available with just a few simple mouse clicks!
For the first time ever, you don't have to travel to shows or clinics to learn the secrets of the masters - we bring them right to you! All of our Training Partners are at the tops of their fields. L2GD.com
(and cats) is a unique way to get the edge on your competition.
Join us!
Learn2GroomDogs.com (and cats)
is for you if:
You want to learn simple tricks to make every day pet grooming easier
You struggle to complete 6-8 grooms a day with ease
You want to know how your work compares to other stylists
You are looking for an easy way to enhance your current grooming skills
Want to train with top professionals in the pet grooming industry
Here are a few of the items you'll learn in the videos that are going up for full view today.
What's one of the best confidence builders - Judy Hudson, NCMG
How easy it is to bucket bathe a small pet - Irina (Pina) Pinkusevich, NCMG
How to trim legs on a Yorkie for a soft, natural look - Irina (Pina) Pinkusevich, NCMG
How to trim the head of an Irish Water Spaniel - Suesan Watson, CMG
We have some amazing footage
to share with you. See what is on our editing table in these fabulous Sneak Peeks
for our latest release.
Fabulous Finishing Touches #2 - Angela Kumpe
Grooming the Poodle in a German Trim - Judy Hudson, NCMG
Preparing a Full Coated Cocker for the Show Ring or Contest Arena, Part #1: Bathing - Irina (Pina) Pinkusevich, NCMG
Preparing a Full Coated Cocker for the Show Ring or Contest Arena, Part #2: Drying the Coat - Irina (Pina) Pinkusevich, NCMG
The Sister Act: Suesan Watson & Lisa Leady Favorite Products & Tools
Membership pricing as low as $33.60
Click Here for Membership Information
Please take a moment to check out our "Membership" tab and be sure to share this link with all of your friends and associates!
Happy Trimming,
Melissa Verplank

Videos Going up for Full View Today


Bucket Bathing and Degreasing a Small Dog: Part 1
Irina "Pina" Pinkusevich, NCMG
What do you do when you don't have access to running water or a bath tub? How do you save money AND time when bathing small pets? Bucket bathing! This technique was developed by professional handlers when bathing facilities were not available at a dog show site. By bringing this bathing technique into the salon, you can save loads of time. Mobile groomers - just think how much water you could save by using this shampooing method! Pina shows you how to do it and shows you a fabulous way to get greasy residue out of a coat. Her tip is super easy. You'll be amazed by how the coat looks - it's silky and shiny - perfectly set up to give the dog a gorgeous haircut.
In this video you will learn:
What everyday product removes grease from a coat
How easy it is to bucket bathe a small pet
How much water to use
What types of shampoo works best for this coat type
How to apply the shampoo solution
Approximate running times: 12 minutes
Key Word Search: Yorkshire Terrier, Yorkie, Irina (Pina) Pinkusevich, bucket bathing, sponge bathing, degrease, oily coat, greasy coat
Trimming a Light Coated Yorkie in a Hand Scissored Layer Trim:
Part 2
Irina "Pina" Pinkusevich, NCMG
As Pina said earlier in Part I, many
groomers find drop coated dogs to be the most difficult to groom. In this lesson, she shows you a trim style that is fast, easy, and forgiving on a light coated dog. For this demonstration, Pina uses a Yorkie, however, this trim works well on other drop coated breeds such as Malteses, Shih Tzus, and mixed breeds. The entire trim is done using only two shears: a tiny pair of blunt nosed scissors and a pair of high quality blenders. The crowning glory of this haircut is the head. Pina guides you through, step-by-step, so you can easily duplicate the look in your shop.
This video is filmed as if you are in a private lesson right next to Pina. We have taken the camera off the tri-pod, moving around Pina as she grooms the dog. By filming in this style, you get the best views, just as if you were right there getting a personal lesson from one of the top stylists in the country.
In this video you will learn:
How the set the length of the trim
How to lift the coat with a comb and then trim
How to trim legs for a soft, natural look
How to frame the ears
How to layer the head coat by hand
Approximate running times: 37 minutes
Key Word Search: Yorkshire Terrier, Yorkie, Irina (Pina) Pinkusevich, drop coat, natural look, blenders, thinning shears, low maintenance trim

Grooming a Doodle as an Irish Water Spaniel
Suesan Watson, CMG
One of the fun things to do with Doodles or many mixed breed dogs, is to turn them into another breed all together! That's just what we did with this third generation chocolate colored Doodle. In this lesson, Sue turns this charming young dog into an Irish Water Spaniel. Even though he is a Doodle, she walks you through the breed profile of the IWS as she sets the haircut. By the time she removes that abundant coat, it's amazing to see the transformation of the stylish dog. Sue uses primarily metal snap-on-combs and scissors to get the look. The head style on an IWS is unique. Sue walks you through it step-by-step. She shows you a few key spots to leave hair and why. Then she shows you a distinctive spot where the hair is removed and why. When Sue completes the trim, this dog is ready to set out for the competition grooming ring or for a walk through the neighborhood where he will be sure to turn heads.
In this video you will learn:
How to use snap-on-combs to remove a large bulk of coat, minimizing the hand scissoring work
How to trim the tail of an Irish Water Spaniel
How to get perfect, plush feet
How to trim the head of a Irish Water Spaniel
How to recapture the curls in the coat
Approximate running times: 60 minutes
Key Word Search: Doodle grooming, trimming the Irish Water Spaniel, snap-on-combs, hand scissoring, applying breed profile trimming to a mixed breed, turning one breed into another
Slope Side Chats:
How to Fire a Client
Teri DiMarino, Kathy Rose, Melissa Verplank

This action is one of the most difficult for professional groomers. How do you to fire a client? It can be the four legged or the two legged type. Both cause personal agony with the decision. In this casual video session, longtime friends, Teri DiMarnio, Kathy Rose, and Melissa Verplank share their wisdom on how to fire clients. They discussed the topic on the chairlift ride up the mountain. Half way down, they stopped to discuss it with you slope side. Learn the key triggers and red flags they all adhere to prior to making this challenging decision. If you struggle with this problem, this short lesson shouldn't be missed.
In this video you will learn:
What is the #1 reason to release a client from your salon
What tools are useful when it comes to talking about potential problems
What are the 3 rules we all need to adhere to when dealing with customer service
Why it's OK to say "no"
What is the trigger for many difficult dogs
Approximate running times: 14 minutes
Key Word Search: Firing a grooming client, releasing a client from your grooming services

What I know for Sure
Judy Hudson, NCMG
One of Judy's outstanding features is her overall attitude about life. She's one of those warm, straight shooters that you could listen to for hours due to her positive attitude. She's passed the 50 year mark on the birthday calendar. She's lived a lot of life. She's learned from it. She's had her share of challenges and her share of joy. During those years, she has gathered a lot of 'real world experience' grooming dogs, running a successful business, becoming a top pet stylist and raising a family. In this lesson, Judy shares a wealth of "good ol' common sense." This is a fabulous short lesson that you'll want to watch over and over again just to keep the injection of positive energy flowing. If you are just starting out in your career or you've hit that point where you question where you are headed in life - this is a video not to miss!
Judy is available for Private Consulting & Coaching. Please contact her for cost and availability. 615.506.9571 codyak@comcast.net
In this video you will learn:
Why people succeed
Who you believe the most
What's one of the best confidence builders
What question to never ask
How you can physically help yourself
Approximate running times: 16 minutes
Key Word Search: Attitude, life, positive energy, successful business



The greatest pleasure of a dog is that you may make a fool of yourself with him and not only will he not scold you, but he will make a fool of himself too.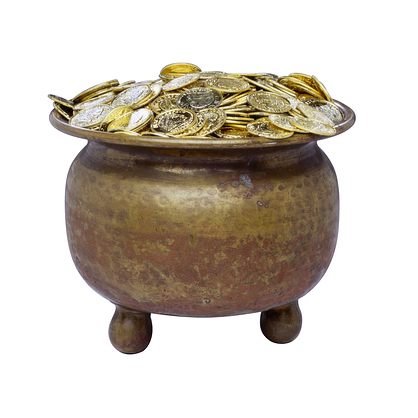 Happy St. Patrick's Day!
From your friends at Learn2GroomDogs.com
Frequently Asked Questions
Check our FAQ page for answers to your most

common
ly asked questions.
Click here
Improve Video Viewing
Switch from Internet Explorer to Firefox as your browser. Your videos will load quicker and play smoother!