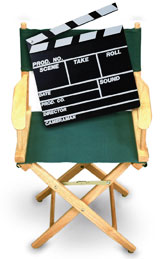 Over 180 Videos Now Available!
Learn2GroomDogs.com
Training Partners
January 2011
Angela Kumpe - Creative Styling
Annette Quick, CMG - Member of GroomTeam USA
Best Shot, Shampoo
Chuck Simon, Groomers Helper
Colin Taylor, Member of GroomTeam USA
Courtney Ramstack, CMG
Danelle German, CCMG - Cat Grooming
Debbie Beckwith, CMG - Member of GroomTeam USA
Dina Perry, Business Leader, Mobile Grooming, Luxury Pet Resorts
Dr. R. Smith, Veterinarian
Gregg Docktor, Grooming School Owner
Heidi Anderton, Grooming School Owner
Hilaire Boelkins, CMG
Irina Pinkusevitch, NCMG - Member of GroomTeam USA
Jarbas Godoy, Industry Speaker
Jennifer Hecker, CMG
Jeri Hoppe, Member of GroomTeam USA
Joe Zuccarello, Business, Marketing
Joelle Asmondy, Marketing
Judy Hudson, NCMG - Member of GroomTeam USA
Karen Tucker, NCMG - Member of GroomTeam USA
Kathy Rose, CMG - Member of GroomTeam USA
Linda Claflin, Member of GroomTeam USA - Massage
Lindsey Dicken, NCMG - Member of GroomTeam USA
Lisa Leady, CMG - Member of GroomTeam USA
Lori Lawrence, Business Owner
Lorri Keller, CMG
Marc LaFleur, CMG
Melissa Verplank, CMG - Member of GroomTeam USA
Mike Mailman, Shears
Misty Fowler, CMG - Member of GroomTeam USA
Ren Netherland, Pet Photography
Sadie, Business Owner
Suesan Watson, CMG - Member of GroomTeam USA
Teresa Dreese, CMG
Teri DiMarino, CMG - Member of GroomTeam USA
110 Chicago Drive
Jenison, Michigan 49428
616.667.7297
Customer Service Questions?
customerservice@learn2groomdogs.com
Billing Questions?
Technical Problems
and Suggestions?

L

earn2GroomDogs.com works best with Firefox

Welcome New Training Partner
Angela Kumpe is a self-taught pet stylist who has worked professionally for over 17 years in Little Rock, Arkansas. Her career path began the first time she saw a creative design featured on the cover of a grooming magazine. She entered her first creative grooming competition in 2002. She has had over 57 placements in competitions around the country. In 2011 she won Barkleigh's Competitive Creative Groomer of the Year award.
In 2007 she wrote a one-of-a-kind book, 'A Creative Collection.' Her book helps other pet stylists master the art of Creative Styling. Shortly after the book was published, she started a website focusing on products and education material to assist other pet professionals. Today Angela attends industry trade shows teaching, competing, and running the Creative Collection booth.
Angela's creative styling abilities have been featured on a number of national TV and news programs including; TLC's Extreme Poodles, Animal Planets Most Extreme, Good Morning America, Fox & Friends, and The Today Show. She's also had numerous articles in newspapers and magazines including the New York Times.
Angela is a world-renowned speaker, judge, retailer, author, and competitor on the creative styling circuit. She also owns a salon called Angela's Grooming. You can find more information about Angela, creative styling, and products on her website: www.angelasgrooming.us
Please contact us for availability.
(501) 888-3647
E-Mail: angela@angelasgrooming.us
Welcome New Training Partner
Judy Hudson, NCMG


Judy Hudson holds an Associate's Degree in Veterinary Technology and is an International Speaker and Judge. She is a National Certified Master Groomer and certifier for National Dog Groomers Association of America. Her grooming career started on a shoestring and a prayer. Now she owns and operates Groomingtails Mobile Pet Grooming in Nashville, Tennessee, a very successful mobile business that stays booked a year in advance.
Judy has been awarded Best in Show and Best All-Around Groomer on multiple occasions. She stayed in GroomTeam's top 10 groomers for 4 years. Traveling with the team to France in 2005, she won a gold medal with her American Cocker Spaniel and helped the team bring home the silver.
In 2004, she was nominated for the prestigious Cardinal Crystal American Groomer of the Year Award. In 2002, she was awarded the coveted Sybil Trophy for having the most harmonious relationship with her dogs.
Now retired from the contest ring, she still enjoys sharing her knowledge and experiences with others, and coaches some of the industries up and coming groomers. Judy just completed training for the Pet Tech Organization to teach CPR and Pet First Aid, the only organization recognized by the American Veterinary Medical Association for this purpose. She is proud to be an ambassador for Jarden Consumer Solutions and Oster Professional Products.
Judy lives in Kingston Springs, Tennessee with her husband, Bubba, and her two children, Cody (22) and Annie Kate (15).
Judy is available for Private Consulting & Coaching.
Please contact her for cost and availability. Phone: 615-506-9571 email:codyak@comcast.net
Welcome New Training Partner
Lindsey Dicken is a National Certified Master Groomer. She has been grooming for 8 years, and has been grooming competitively for 6. Prior to becoming a pet stylist, Lindsey was active in preparing and exhibiting saddle and draft horses.
Since beginning her dog grooming career, Lindsey has competed all over the country and won multiple Best All Around Groomer awards, Best Scissored Poodle awards, World Champion Poodle Groomer, and Intergroom's American Groomer of the Year. She received the Lynn Carver Memorial Award for Best All Around Pet Stylist in 2008 and 2010, and was nominated for a Cardinal Crystal American Groomer of the Year award. Lindsey has won several Best In Shows, most notably back to back wins at Intergroom 2009 and 2010 with a Bichon Frise.
She has qualified for GroomTeam USA's Top Ten Stylists every year she was eligible, reaching #6 her very first year. She was the #1 ranked groomer in the nation for 2007, 2009, and 2011 and had the honor of traveling to Germany in 2009 to compete in the World Team Grooming Championship. She helped GroomTeam bring home the gold for the USA, winning a gold medal with a Bichon Frise. In 2011, GroomTeam USA traveled to Belgium, and Lindsey helped her team earn the silver medal, competing with a miniature poodle in English Saddle trim.

Lindsey is most known for her work on Bichons and Poodles, however she has also excelled in competition with Kerry Blue Terriers, Soft Coated Wheaten Terriers, Clumber Spaniels, English Cocker Spaniels, Gordon Setters, and mixed breeds.

In addition to competing in grooming contests, Lindsey also shows her Bichons, miniature poodles, and Soft Coated Wheaten Terriers in AKC conformation shows.
Welcome New Training Partner
Karen Tucker,
NCMG
(National Certified Master Groomer) was the #1 ranked stylists in the country in 2006 with
GroomTeam
USA. She has been in the Top 10 ranked stylists in 1997, 1998, 1999, 2000, 2002, 2003, 2004, 2005 and 2006 with
GroomTeam
USA. Karen has represented the United States in World Team
Competitionsmultiple
times. She has competed extensively in this country and abroad competition as a top level professional pet stylist. Karen also breeds and exhibits Miniature Poodles. Karen owns
Wag'N
Splash, a high level grooming salon in central Florida.
Welcome New Training Partner
Gregg Docktor is the Director of Operations and Admissions Director of the Merryfield School of Pet Grooming in Fort Lauderdale, Florida. The mission of Merryfield School of Pet Grooming is to provide quality, field specific education for the purpose of preparing students for careers in the field of Professional Pet Grooming. Mr. Docktor has been involved in the Pet industry for over 39 years at the location where the school is located.
Currently, there are multiple pet related businesses being operated at this location; the grooming school, a boarding kennel and pet day care center plus a veterinarian hospital.
Previously he'd owned and operated "Dr. Clayton Pet Specialties" along with his late father Norman, and his brother Lloyd. Together they distributed their product line nationally to pet stores and large box retailers. In addition, Gregg also had a three-store chain of grooming shops, "Just 4 Paws" along with a small chain of puppy stores called "Merryfield Kennels." Gregg grew up in the industry; his father was responsible for more than 250 retail pet outlets called "Docktor Pet Centers."
Welcome to Learn2GroomDogs.com. Select from 187 training videos
...all available with just a few simple mouse clicks!

L2GD.com (and cats) is a unique way to get the edge on your competition. Our Training Partners are the tops of their fields. For the first time ever, you don't have to travel to shows or clinics to learn the secrets of the masters - we bring them right to you!

Join us and let the learning begin! Nothing could be easier.
Here are a few of the topics you'll learn about in the videos that are going up for full view today.
How to move around an older dog to gain its trust - Suesan Watson, CMG
Signs to watch for that indicates a pet is not doing well - Suesan Watson, CMG
How to make the expression "pop" by strategically trimming the face - Courtney Ramstack, CMG
How to avoid making the dog look 'low on leg' and 'dumpy' - Lisa Leady, CMG
How to get a 'leaner' to stop leaning - Jeri Hoppi
We have some amazing footage to share with you. See what is on our editing table in these fabulous Sneak Peeks for our latest release.
Setting the 'Desi' Trim on a Poodle (trim designed by Liz Paul) - Karen Tucker, CMG
How to Find Dogs for Certification Testing or Competition - Lindsey Dicken, NCMG
Creative Styling Products and Product Safety - Angela Kumpe
Grooming the English Cocker - Judy Hudson, NCMG
Facility Tour: Merryfield School of Pet Grooming - Gregg Docktor
Membership pricing as low as $33.60
Please take a moment to check out our "Membership" tab and be sure to share this link with all of your friends and associates!
Happy Trimming,
Melissa Verplank
Great Videos Going Up
for Full View
Can We Talk?
How to Deal with Geriatric Pets
Suesan Watson, CMG
There comes a time when every professional pet groomer must deal with an elderly dog, the feeble dog, or the dog who is dealing with dementia. They can be challenging, but with the proper mindset and some basic skills you can help keep the pet safe and secure. In this session, Suesan Watson shows you how to deal with the older pet. Her experience comes from a career full of dealing with pets of all ages.
In this video you will learn:
Great ways to handle an older dog
The number one thing you need to focus on
How to move around an older dog to gain its trust
Why it is important to pre-educate your clients
Tips for communicating with an owner about an aging pet
Approximate running time: 16 minutes
Dealing with a Geriatric Dog on the Grooming Table
Suesan Watson, CMG
This lesson is not about grooming a dog to breed profile! Instead, it is about grooming an older dog that is unstable on the grooming table. Sue talks about the nearly nonexistent coat that is so common in older dogs. Matted or tangled fur does not typically grow back. The aging Irish Setter used for this demonstration needed all of Suesan's almost 40 years of professional pet experience. She shows you how to work safely with an elderly pet. She also offers ideas on how to communicate with the owner about their aging dog. She'll help you understand what the limitations are and what your number one
focus needs to be - and a gorgeous groom isn't on the list!
In this video you will learn:
Why it's especially important to have at least one hand on the dog at all times
Why speed should be a major factor in the grooming process
Signs that indicate a pet is not doing well
Which tools can make grooming more comfortable for the pet
Holds that you can use to help stabilize a larger, older dog
Approximate running time: 37 minutes
Grooming a Pomeranian Mix Bringing Out a Charming Expression
Courtney Ramstack, CMG
In this session, Courtney grooms an adorable Pomeranian/ Maltese mix. This dog is as cute as a button, however, she has her own set of challenges. She is an older dog that needs some special handling in order to keep her safe and secure. She also has a bit of a feisty attitude -- biting Courtney twice during the filming of the session. This lesson is not just about grooming using guard combs, scissors, and thinning shears. Much of this lesson deals with handling an older dog, including the mental focus that you need to do it safely. Courtney is a master at not getting flustered!
In this video you will learn:
How to keep a Papillion style ear and tail out of the clipper
How to scissor straight lines on a dog that does not want to stand up
How to make the expression "pop" by strategically trimming the face
How to even up the top of the head on a floppy topknot
Tips for keeping your composure
Approximate running time: 53 minutes
Grooming the Golden Retriever
Lisa Leady, CMG
Lisa Leady demonstrates how to get a show look on a pet Golden Retriever. When she starts grooming this dog, the coat is packed with undercoat. Goldens should be athletic and muscular with a soft, pleasing expression. When grooming them, you want to show off these traits. Having large amounts of undercoat does not achieve the physically fit appearance and the excessive undercoat ends up all over the owner's home. Lisa shows you how to work with carding tools to make even a couch potato look athletic. She strategically removes bulk to bring out the angles of this dog. She demonstrates how to trim the head with thinning shears to get the soft expression so typical of this breed. This may not be a show dog, but by the time Lisa gets done with her, she looks show ring ready.
In this video you will learn:
Why it's important to work with long strokes when working with a carding tool
How to trim the hocks to show off bone and get the crescent shape.
How to trim the ears to pull the expression from the face
How long the furnishing should be on the legs
How to avoid making the dog look 'low on leg' and 'dumpy'
Approximate running time: 59 minutes
How to Groom a Pet Old English Sheepdog in a Long Puppy Cut
Jeri Hoppe
Jeri grooms anywhere from 20 to 30 OES per month, (yes, we all agree she's crazy!) In this demonstration, she trims a show coat into a more manageable length. Accentuating key points such as the steep angle over the rear, a rise over the loin, cylindrical front legs, a pear shaped body, and the classic Old English head helps this dog retain much of the OES charm. She has removed over half the total length of coat with scissors and blending shears. This dog has an amazing thick, dense coat. As Jeri says, "It's like trimming carpet." Join Jeri as she molds and sculpts this dog into one that has loads of personality and style.
In this video you will learn:
The key signature of an Old English Sheepdog
Which shears work great on this thick coat
Why this breed should be square and compact
How to build an arched neck
How to get a 'leaner' to stop leaning
Approximate running time: 52 minutes
Setting the 'Desi' Trim on a Poodle
(Trim designed by Liz Paul)
Karen Tucker
Karen Tucker won the International Groomer of the Year title in 1997 with this haircut. She was honored to earn this win under the trim's creator, one of the top pet stylists of all time, Liz Paul.
We rarely see pattern trims on poodles anymore, but this haircut is timeless. In this grooming lesson, Karen shows you how to set the pattern a typical pet Poodle and offers insights on how the trim was created. She'll show you how to clip in the band while keeping it neat and tidy. She provides great detail about the shape of the jacket. She'll also show you how to blend in the neck and head to create the correct overall shape. Throughout the entire video, Karen talks about the breed standard, highlighting strong points on this dog while hiding its faults.
Throughout the lesson, you'll learn how to shave time off the finished groom, how to get a smooth finish, and how to deal with floppy topknots. In the end, you get a stylish trim that brings out the elegance of the Poodle.
How to Find Dogs for Certification Testing or Competition
Interview with Lindsey Dicken, NCMG
In this interview, Melissa Verplank sits down with Lindsey Dicken for a discussion about finding appropriate dogs for certification testing or competition. Lindsey tells her own story of how she started grooming and got bit by 'the bug.' Competitive by nature, it didn't take her long to become totally immersed in the world of high-end pet styling. Her rise to the top has come quickly. She, like most professional pet stylists, was not blessed with beautiful dogs. She does every day dogs just like us - including with her fair share of #7 all shave downs! Find out why she felt it was important to go down this path and how this hard work helps her as she grooms every day pet dogs. Join Lindsey as she shares some of her secrets - most of them are surprisingly easy to apply!
Creative Styling Products & Product Safety
When was the last time you added a splash of fuchsia to accentuate the topknot of one of your clients' dogs? If this sounds like fun to you, do your research. There are lots of ways to get creative -- but not all of them are going to be the safest. In this presentation, award-winning creative stylist Angela Kumpe gets you started the right way -- the safe way. She introduces you to a wide array of products. She kicks it off with temporary color and moves through the stages of semi-permanent and permanent color. Come with us as we learn about an amazing number of product options, where to get them, and how to do

your own research to find out if they are safe to use on a pet
.
Grooming the English Cocker
Judy Hudson NCMG
Judy's no-nonsense style is absolutely captivating and fun. She'll show you how to work with carding tools, rakes, knives, clippers and blending shears to get a very natural look on this retired show dog.
In this video lesson, Judy shows you how to trim this breed in a show style trim. She explains how - and why - it's important to remove the dead coat. In order to have healthy skin and coat, this type of dog requires at least some degree of carding to clear the hair follicles.
Judy has years of experience under her belt along with plenty of awards. She combines breed standards with practical grooming tips to accentuate the best features of any dog. She always strives for a natural look with this type of sporting dog -- the look hand stripping gives you. As Judy says, "There are very few absolutes in grooming." In this presentation, she presents plenty of options to groom an English Cocker that are correct, practical, and safe.
Facility Tour:
Merryfield School of Pet Grooming
Gregg Docktor
The Merryfield School of Pet Grooming has been training new groomers since the 1970s. The school is located in sunny south Florida, making it an ideal place to learn. Their training team is made up of Certified Master Groomers and awarding winning stylists. Merryfield starts their students out right - with a solid foundation of basic grooming skills. After graduation, hundreds of students have gone on to rewarding careers. The teaching style is a hands-on, practical approach to learning. Join Gregg Dockor, the Director of the school, for a personal tour. He had been involved with the pet industry for almost 40 years in this location.
Having Trouble Watching Videos on Your iPad or iPhone?
iPad and iPhone users will need to download Skyfire, software that permits our streaming videos to be viewed on Apple devices. The download only takes a few moments!
Complete Video List Available!


Learn2GroomDogs.com offers


a COMPLETE video list

on our Home Page.
Scroll to the bottom of the Home page and click where you see
You can choose any video from the
drop down list...


and it will take you directly
to that video!