Contact Us
110 Chicago Drive
Jenison, Michigan 49428
616.667.7297
Customer Service Questions?
customerservice@learn2groomdogs.com
Billing Questions?
Technical Problems
and Suggestions?
Learn
Anywhere
- Any Time! -
Learn2GroomDogs.com
Are You Experiencing Difficulties with Learn2GroomDogs.com?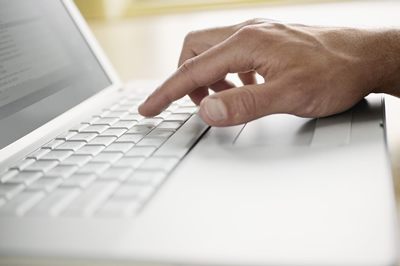 We appreciate our viewers and are on constant alert for enhancements and improvements that will make your viewing experience a positive one. We're finding that a majority of the issues that interfere with the streaming video content can be fixed with small adjustments to the viewer's computer settings. Some common cures for the common computer are:

Clear the cookies on your computer
Change to a lower resolution
Exit other programs while viewing
Delete temporary files
Adjusting buffering speeds and hardware acceleration
The nature of the issue you experience may require some information to troubleshoot.
If you need help, click on the link below and complete the short form. We'll contact you
as quickly as possible
to resolve the problem.
Did You Know...


NDGAA and IPG MEMBERS

get a 15% discount for their L2GD memberships?

If you belong to either of these organizations, check with one of your officials for details.
Congratulations
Kathy Rose and
Pets of Perfection!
Congratulations
Melissa Verplank
Melissa Verplank, CMG, has been nominated for "Website of the Year" and "Speaker of the Year."
Final voting will be conducted soon
via email survey to 32,000 groomers and vendors for her "Website" nomination.
The final vote for her "Speaker" nomination will be determined by the show producers of all of the major shows based on speaker reviews and comments.
Meet Our Newest
Training Partner
Irina Pinkusevich
In 1989, Irina "Pina" Pinkusevich emigrated from the former Soviet Union with her parents. She was just 18 year old. While studying at the New York University, she got a part time job bathing dogs at the local grooming shop. That is how her love affair with grooming dogs began!
Pina worked as a pet groomer in her own shop for 16 years. She also worked at some of the most high-end grooming salons of NYC. After she moved to Miami in 2006, she decided to try something different with the profession she loved so much. When a friend offered to go to one of the grooming shows in Orlando, Florida to compete against each other just for fun, she agreed. Her friend never showed up - but Pina got second in her class with her poodle! She was bitten by the bug!
Pina became close friends with the owners of Kiyara, one of the top miniature poodle kennels in the country. Michel Lamb and Bill Jividen Jr. have bred over 100 champions. With their help, she attended AKC conformation shows and began co-breeding poodles. Poodles became one of her specialties. When she competed with them at grooming competitions, she won almost every time!
Pina was only in the competition pet grooming ring for three years. In that short time, she gathered enough points to become a GroomTeam USA Top 10 Stylist each year. Pina ranked as the #1 groomer in the nation two out of three years, gaining her prestigious spot on GroomTeam USA traveling team. In 2009, she traveled to the world team championship in Dachau Germany with her team mates. They won the Gold Medal in team competition!
Here are just a few of Pina's outstanding career highlights. She has won multiple Best In Show and Best All Around Groomer titles across the country. She has also won the American Groomer of the Year at Intergroom. She was nominated for Cardinal Chrystal Award in the category of Groomer of the Year twice. In 2008, Pina was a recipient of the Lynn Carver Award for the most Best All Around Groomer Awards.
Pina has suspended her competition activities in the pet grooming ring -- for now. She has dedicated herself to helping others by teaching. Currently, Pina is an instructor at the Merryfield School of Pet Grooming in Fort Lauderdale, Florida. There is a class called The Career Start Tournament hosted each year at the NDGAA grooming show. Pina has trained and mentored her students to win three years in a row! She also travels across the country with award winning stylist, Ann Martin. Together, they teach a two-day Complete Poodle Seminar to pet stylists all over the country.
Pina is a National Certified Master Groomer with National Dog Groomers Association of America. She has just started her apprenticeship to become a national Certifier with NDGAA.
Presently, Pina resides In Hallandale, Florida with her 9 year old son Stas. She has two dogs; a Toy Poodle named Dilly and a Cocker Spaniel named Lucas.
Pina is available for limited private coaching sessions to serious professionals looking to further their pet styling education.
Meet Our Newest
Training Partner
Heidi Anderton
Heidi Anderton owns Absolutely Animals in the UK. Her career started at a young age working in boarding kennels. She now runs an award-winning grooming salon and training center. Working with fellow award-winning stylists, she strives to set the standards for dog groomers of tomorrow.
Heidi sets high training standards, starting with herself. She holds the British Dog Groomers Association's Higher Grooming Diploma, and is a member of the Guild of Master Groomers. She's also an examiner for the Advanced and Higher Diploma in dog grooming.
It's no surprise that her salon Absolutely Animals is a:
Premier Pet Care Trust Accredited Grooming Training Centre
Part of British Dog Groomers' Association
Adheres to Professional Groomers' Charter code of practice.
Heidi is one of the UK's premier pet stylists. Heidi has competed in many competitions across the years and has been a consistent winner culminating in the winning of 'British Groomer of the Year 2004.'
Throughout her career she has achieved the following:
1995 - Heidi establishes the Absolutely Animals Pet Grooming Salon in the Lee area of London.
2004 - Heidi wins Groomer of the Year
2004 - Begins to teach the art of dog grooming
2008 - Heidi was joined by top US stylist Colin Taylor
2011 - Team member of Groom Team England
Welcome to
Learn2GroomDogs.com, the first streaming video library for the professional pet groomer and stylist! Select from over 100 training videos - all available with just a few simple mouse clicks! L2GD.com (and cats) is a unique way to get the edge on your competition.
Stay curious. Challenge yourself. Let your drive and creativity increase your success. As the saying goes, 'the more you learn, the more you earn.' L2GD.com (and cats) can help. All of our Training Partners are at the top of their field. For the first time ever, you don't have to travel to shows or clinics to learn the secrets of the masters - we bring them right to you from the comfort of your computer!
Learn2GroomDogs.com (and cats) is for you if:
You are a solo stylist and want to see how your work compares to top level stylists
You work in a small shop and want to know how your work compares to top level stylists
You struggle to complete 6-8 or even 12 grooms a day with ease
You are looking for an easy way to visually enhance your current grooming skills
You struggle with efficient tool use
Handling difficult pets drives you crazy
Here are a few of the items you'll learn in the videos that are going up for full view today.
Showcase Salon - The Pet Spa at Harrods in London UK: Design elements that cater to a discriminating clientele
Pet Handling Basics: How your tone of voice affects a pet (Colin Taylor, CMG)
Grooming the Pet Pomeranian: How to keep a pet safely tethered while working on the neck and throat area (Marc LaFleur, CMG)
Misty's Favorite Grooming Products: What shampoos work great to remove oils from the coat (Misty Fowler, CMG)
What Do Your Clients Want?: How to ask questions that put you in control (Melissa Verplank, CMG)
We have some amazing footage to share with you. See what is on our editing table in these fabulous Sneak Peeks for our latest release.
Grooming a Lhasa Mix in an Appealing, Easy to Care for Style (Marc LaFleur, CMG)
Basic Health Inspection Prior to Grooming (Heidi Anderton, CMG)
Basic Shear Control for a Velvet Finish (Colin Taylor, CMG)
What Does It Take to Become a Premier Stylist? UK version (Melissa Verplank,CMG and Colin Taylor, CMG)
Correcting a Standard Competition Standard Poodle Lamb Trim from the Ring (Irina Pinkusevich, CMG)
Membership pricing as low as $33.60
Please take a moment to check out our "Membership" tab and be sure to share this link with all of your friends and associates!
Happy Trimming,
Melissa Verplank
Great Videos Going Up for Full View
Showcase Salon
The Pet Spa at Harrods, London
The Pet Spa at Harrods - the world's premier destination for canine chic and feline sleek. Located on Harrods Fourth Floor, this is the ultimate in pet grooming salons.
The Pet Spa at Harrods offers an entire menu of specialized pet services. Services include behavioral counseling, full body massages, pet Reiki treatments, nutritional advice, personal training sessions, and full service bathing and styling. Owners can select from signature treatments including thalassotherapy mud baths, blueberry and vanilla facials, deluxe pedicures, as well as more standard bathing and styling services. Owners can even pamper their pooches by booking their pet into a full Spa Day Experience. Join us as we tour this first class salon. The attention to detail is simply amazing. Would you expect anything else from Harrods in London?
In this video you will learn:
Design elements that cater to a discriminating clientele
How The Spa conducts new client orientations to ensure customer satisfaction
Great specialized services to add to any grooming department
How an open air salon looks
How to create a pet exercise space
Approximate running time: 23 minutes
Pet Handling Basics
Colin Taylor, CMG
and Certified by the United Kingdom and Guild
Working with a pet that is well-behaved is a joy, but what do you do to get the best behavior from a dog? In this session, Colin leads you through many basic handling techniques we use every day in a grooming salon. His techniques and skills encourage safety and trust from the pet. Working with his own dog, Jigsaw, he also discusses basic prep work prior to the bath such as ear cleaning and nail trimming. At the end of the session, Colin discusses different types of muzzles and how to get them onto a dog that is biting -- yet keeps you safe.
In this video you will learn:
What to minimize when working with a pet
How to lift the legs to keep the dog comfortable
How your tone of voice affects a pet
What the dog always looks for in you
The number one thing we need to do when working with pets
Approximate running time: 20 minutes
Grooming the Pet Pomeranian
Marc LaFleur, CMG
What do you do when an owner requests a haircut on the family Pomeranian? They don't want a short haircut, nor do they want to see their pet shaved. Marc demonstrates how you can get an adorable body contour trim using just thinning shears. By the time he finishes this little Pom, she resembles a very natural looking, plush little stuffed animal. In this session, Marc talks about some of his favorite tools and why they work so well.
In this video you will learn:
The benefits of working with high-quality shears
How to keep a pet safely tethered while working on the neck and throat area
How to create a natural looking sanitary path for cleanliness
How to edge the ears to keep them looking soft but neat
How to trim the pads and edge the foot with a #40 blade
Approximate running time: 44 minutes
Misty's Favorite Grooming Products
Misty Fowler, CMG
Misty has years of experience under her belt in competition. Her specialty is hand scissoring. Most of the products she discusses in this session are solutions to her own personal problems with getting the perfect coat on her two standard poodles. In this session, Misty discusses how she discovered many of these products. She'll tell you how and why they have become her top picks. One of the common denominators on almost all of these products, is the fact that they are light weight. Nothing leaves the coat feeling heavy or tacky -- and almost everything smells great! If you're wondering which products work well, this is a great video to get some super tips.
In this video you will learn:
What shampoos work great to remove oils from the coat
What manufacturers have products that will help build texture into a coat
What Misty uses for a finishing scissor spray to get a velvet finish
What product really works to help cut down drying time
Misty's favorite shampoo to enhance a black coat
Approximate running time: 18 minutes
What Do Your Clients Want?
Melissa Verplank, CMG
How do you unravel what the client really wants when it comes to grooming their pet? Do they really know what they are asking for? Can they see the end result of a groom before they leave their precious pet with you? Can you read the tell-tale signs of how this pet is going to react to the grooming process before the client leaves the salon? How can you win their trust - and their business time and time again? With almost 30 years experience working with pets and their owners, Melissa can help you un-wrap the mystery of talking with your clients. By clearly communicating with the pet owner, you'll gain their respect, trust, and future business.
Note: This session was shot before a live audience at
The Festival of Grooming in Great Britain July 2011
In this video you will learn:
The difference between a tangible and a service based product
What the client understands from the questions you ask
How to ask questions that put you in control
What our #1 role is to the client
How to systematically develop a line of questions to guide the client to custom create their pet's grooming service
Approximate running time: 45 minutes
Grooming a Lhasa Mix in an Appealing, Easy to Care for Style
Marc LaFleur, CMG
This Lhasa mix has all the typical features we see in so many of the dogs that come into our salons. Sure, the easy way out is to just trim this dog to one length all over with the blade. But does that really bring out the pets best features? Can you disguise flaws? No. In this session, Marc shows you how to use a combination of attach-on guard combs combined with hand scissoring to get a very appealing look. On the dog that comes into your salon every 4 to 6 weeks, this trim should normally not take more than an hour to do from start to finish.
Correcting a Competition Standard Poodle Lamb Trim from the Ring
Irina Pinkusevitch, CMG
The competition ring was full at the All-American Grooming Show in Chicago. The Poodle Class was in full swing. At the center of the ring, there was a white standard poodle. It simply took Pina's breath away. When they called scissors down, this dog was just out of the placements. Pina told the competitor that she would love to help her bring out the best features of this dog so that next time she would be in ribbons. Little did Pina know, the competitor was an employee of the founder of Learn2GroomDogs.com, Melissa Verplank. Melissa had just spoken to Pina about becoming a Training Partner only a few hours earlier. They quickly talked to Jerry Schinberg, the host of the All-American Grooming Show, about finding an unused lecture hall to film this critique so all of you could benefit from the lesson Pina was about to give. This is an amazing lesson you don't want to miss if you're thinking about certifying or competing with poodles! Special thanks go out to Jerry Schinberg for making this session possible.
Basic Health Inspection Prior to Grooming
Heidi Anderton, CMG
It's important to ensure that every pet is healthy when pets are in close contact with one another. Heidi takes you through a basic inspection for any dog that steps into your salon. This inspection should only take a few moments to complete. Upon completion of the check, you will know if the pet is healthy enough to go through the grooming process. Plus, you'll have an idea of what problems you may want to address with the owner prior to starting. By taking a few moments when the pet is dropped off, you can examine the dog and effectively discuss the options the owner has for her pet.
Basic Shear Control for a Velvet Finish
Colin Taylor, CMG

Colin has become the undeniable master of the art of hand scissoring. He has honed his craft on some the most challenging coats. In this session, Colin shows you how to get that velvet finish on the dog's coat. We love his analogy, "Scissors are like shoes." Since this industry is dominated by women -- and you gals love your shoes -- you'll be able to relate when Colin discusses why it's necessary to have a wide variety of shears in your collection.
What Does it Take to become a Premier Stylist?
UK Version
Melissa Verplank, CMG
Colin Taylor, CMG

The key to becoming a premier stylist is through commitment of motivation and education. Top stylists are well-trained, keenly aware, and highly skilled. So where do you go to get the knowledge that can put you on the top? There is a wealth of information available to you. Knowledge is the key that unlocks the door. With a little bit of effort, you can unlock the secrets producing top quality work. Melissa and Colin guide you through a wealth of avenues for continued education within our industry.