Contact Us
110 Chicago Drive
Jenison, Michigan 49428
616.667.7297
Customer Service Questions?
customerservice@learn2groomdogs.com
Billing Questions?
Technical Problems
and Suggestions?
Learn
Anywhere
- Any Time! -
Learn2GroomDogs.com
Are You Experiencing Difficulties with Learn2GroomDogs.com?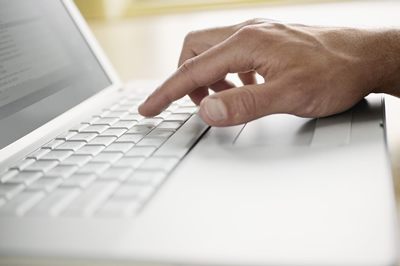 We appreciate our viewers and are on constant alert for enhancements and improvements that will make your viewing experience a positive one. We're finding that a majority of the issues that interfere with the streaming video content can be fixed with small adjustments to the viewer's computer settings. Some common cures for the common computer are:

Clear the cookies on your computer
Change to a lower resolution
Exit other programs while viewing
Delete temporary files
Adjusting buffering speeds and hardware acceleration
The nature of the issue you experience may require some information to troubleshoot. If you need help, click on the link below and complete the short form. We'll contact you quickly as possible to resolve the problem.
Did You Know...


NDGAA and IPG MEMBERS

get a 15% discount for their L2GD memberships?

If you belong to either of these organizations, check with one of your officials for details.
Congratulations
Kathy Rose and
Pets of Perfection!
Congratulations
Melissa Verplank
Melissa Verplank, CMG, has been nominated for "Website of the Year" and "Speaker of the Year."
Final voting will be conducted soon
via email survey to 32,000 groomers and vendors for her "Website" nomination.
The final vote for her "Speaker" nomination will be determined by the show producers of all of the major shows based on speaker reviews and comments.
The All American Grooming Show
The Chicago Report
We're just getting back from the All American Grooming Show in Chicago. We had a great show. I'd like to personally welcome all of you who became new members to the Learn2GroomDogs.com (and cats) family.
Marc held down the booth while I met with many current Training Partners and discussed options for new potential Training Partners. I can't wait for you to see what we have in store for you in the upcoming months. Marc and I have an extremely busy shooting schedule before the snow flies in Michigan!
One of the scheduled shoots this fall is with awarding winning stylist, Irina Pinkusevich. We'll be headed to Florida where 'Pina' lives and works to do a multi-day shoot. Pina has recently 'retired' from the contest ring. Luckily for us, most of her competition dogs are still in coat. They need haircuts. Pina is going to line-up many of her top winning dogs for us to film. As a Learn2GroomDog member, you'll get to see up-close and personal Pina's winning ways.
In the meantime, you'll get to see Pina do a few demos from the All American show. Jerry Schinberg, the show promoter, graciously allowed us to film one of her lectures on a Portuguese Water Dog. Plus, we filmed a private session as Pina corrected a beautiful Standard Poodle from the contest ring. Pina had no idea the dog that gave her 'goose bumps' in the ring belonged to one of my employees! She was dying to get scissors on the dog to bring out its beautiful features. Both lessons will be up in the next few months for your viewing.
While we're on our Florida road trip - after all it's a long drive from Michigan to Florida - we're in the process of confirming shoot dates with many top stylists between here and there.
From the Archives
This lesson is for anyone who struggles with getting a smooth finish on drop coated dogs. Melissa details working with guard combs to give you a wonderful soft finish. Throughout the lesson, she demonstrates an abundance of useful tips to get a fabulous finish every time. Plus, she shows you how to do it with speed, efficiency, and safety in mind. Over the years, this trim has grown to be one of the most requested trims at all of Melissa's locations. Join her as she takes you step-by-step on how to get this cuddly looking trim on your dogs.
Attach-On Comb Tricks & Tips
by Melissa Verplank
By using attach-on combs or guard combs, you can create a very soft and appealing haircut that mimics the look of hand scissoring. Attach-on combs offer the groomer a wide variety of lengths to choose from, simply by changing the guard combs over the clipper blade. In this video, Melissa takes you through the entire grooming process on a daisy type dog, using multiple guard combs to achieve an adorable trim.
This 2 part video will help you learn how to:
Work with guard combs to get a smooth finish
Style a round head using guard combs
Choose the length of guard combs for different parts of the body
Set a pattern using the pet's anatomy
Detail the finished trim
Part 1
Part 2
Believe and Achieve
Don't we all want to be successful? In life? As a person? In your career, job, business?
The fundamental law of human achievement is the law of belief. It suggests that you always behave in a manner consistent with your beliefs. If you believe you are a Roman Catholic, then you are. If you believe you are a Buddhist, you are. If you believe you can ride a bicycle, then you can ride a bicycle. Even if you can't ride a bicycle as long as you believe you can, you will persist in failing until you can actually ride. Unfortunately, once you decide you can't ride a bicycle, then you can't. Even though we are all capable of riding a bicycle, once you believe you can't, you can't.
You will then suffer from the self-limiting belief that you just cannot do it. Your belief is not based on fact - it is just a belief. Even though our self-limiting beliefs are not based on fact, we always behave in a manner consistent with our beliefs. If you believe you can drive a car, be creative, set goals, implement a successful life strategy, or marketing strategy, sell well, negotiate, be a leader, understand the financial implications, manage your time well, etc., then you can master all these skills.
Even if at the present time you have not mastered these skills, as long as you believe you are excellent, then you will make the necessary efforts. You will set goals, design a personal development plan, and set personal and family goals and resolve to pay the necessary price.
Another vitally important aspect of the law of belief is that you can believe anything that you want to believe. You can believe that you are brilliant at marketing, selling, finance, relationships and time management. You can believe that you are successful in business. You can believe that you are a millionaire. As long as you truly believe, then you will hang on to that belief, despite setbacks, until your beliefs become your reality. Without a doubt, your beliefs are your reality.
Make a decision to adopt beliefs which are consistent with achieving your goals. All successful people have beliefs consistent with what they want to achieve. Join them! Make a decision to change your beliefs. The beliefs you hold at the moment are largely responsible for the position you hold at the moment. If you change your beliefs, then you change your reality. Changing your beliefs about yourself means changing your self-concept. Your self-concept is your bundle of beliefs about yourself. Make a decision to adopt the self-concept which is consistent with achieving your goals. We get our beliefs from our culture and what other people tell us. When we are little our most significant others tell us things which describe us. If the parent tells the child he is useless he will grow up believing it and manifesting that uselessness in his life. If the daughter was told she is beautiful and sings like an angel, she will grow up believing it whether it is true or not.
Everything starts with ideas or thoughts. Thoughts and ideas become feelings which eventually become beliefs. Your beliefs have a powerful effect on your expectations. Your expectations have a powerful effect on your attitude. If you believe you are destined to become successful then this has a strong effect on your expectations which in turn become very positive. Your positive expectations are translated into a very positive attitude. Your attitude is the major determinant of your success in achieving your goals.
Everything comes back to beliefs. Successful people have the beliefs of successful people; unsuccessful people have the beliefs of unsuccessful people. Make a decision to adopt the beliefs consistent with being successful. Make a decision to shake off self-limiting beliefs and negative emotions. This drains energy and is time wasting. Replace them with positive beliefs and positive emotions. Start now! And believe in yourself!
Welcome to
Learn2GroomDogs.com, the first streaming video library for the professional pet groomer and stylist! Select from over 100 training videos - all available with just a few simple mouse clicks! L2GD.com (and cats) is a unique way to get the edge on your competition.
Stay curious. Challenge yourself. Let your drive and creativity increase your success. As the saying goes, 'the more you learn, the more you earn.' L2GD.com (and cats) can help. All of our Training Partners are at the top of their field. For the first time ever, you don't have to travel to shows or clinics to learn the secrets of the masters - we bring them right to you from the comfort of your computer!
Learn2GroomDogs.com (and cats) is for you if:
You are a solo stylist and want to see how your work compares to top level stylists
You work in a small shop and want to know how your work compares to top level stylists
You struggle to complete 6-8 or even 12 grooms a day with ease
You are looking for an easy way to visually enhance your current grooming skills
You struggle with efficient tool use
Handling difficult pets drives you crazy
Here are a few of the items you'll learn in the videos that are going up for full view today.
Grooming the Bedlington Terrier with Colin Taylor. This demonstration is so packed with great information, we have broken it into two sessions!

Grooming the Pet Bichon in a Modified Show Trim with Misty Fowler, CMG -

How to set the curve above the eyes to create an "S" shaped bevel.

Misty Favorite Grooming Tools - W

hich thinning shear is super versatile.

Basic Business Development for a Cat Grooming Clientele with Danelle German - What is

the revenue potential by adding cat grooming to your business.
We have some amazing footage to share with you. See what is on our editing table in these fabulous Sneak Peeks for our latest release.
Showcase Salon - The Pet Spa at Harrods, London
Pet Handling Basics With Colin Taylor, CMG
Grooming the Pet Pomeranian with Marc LaFleur, CMG
Misty Favorite Grooming Products with Misty Fowler, CMG
What Do Your Clients Want? With Melissa Verplank, CMG
Membership pricing as low as $33.60
Please take a moment to check out our "Membership" tab and be sure to share this link with all of your friends and associates!
Happy Trimming,
Melissa Verplank
Great Videos Going Up for Full View
Grooming a Bedlington Terrier
Colin Taylor, CMG
and Certified by the United Kingdom and Guild
Most professional pet stylists will agree: the Bedlington Terrier is one of the most challenging breeds to groom correctly. British-born star stylist, Colin Taylor, built much of his reputation on mastering this breed in the contest arena. In this session, Colin walks you through the steps of grooming the Bedlington Terrier to breed profile. He even guides you through the differences between English and American styles. When done properly, the bulk of the work with this particular breed consists of short clipper work combined with skillful hand scissoring. This lesson is so packed with useful information, we had to split the video into two lessons. Grab your notebook and join Colin as he shows you how to groom the Bedlington Terrier.
The Bedlington Terrier Part 1
This session deals primarily with setting the body pattern, clipping and scissoring skills and breed profile trimming tactics.
In this video you will learn:
How close to take the flat work and why
Where to set the highest point over the back
How to easily see the angles of the rear leg
How to roll over the elbow to get it perfect every time
The shape of the front legs
Approximate running time: 30 minutes
Click here to see the full video!
The Bedlington Terrier Part 2
This session deals primarily with styling the unique head of the Bedlington Terrier including; setting parallel lines, elongating the head, trimming the eyes, and styling the ears. Plus, Colin discusses the American versus English style of feet and how to stack the dog.
In this video you will learn:
The general shape of the head and how to get it
The most important part of setting the proper eye on the Bedlington
The highest point on the head
The trick to get really clean lines on the lips
How long to leave the ears
Approximate running time: 15 minutes
Grooming the Pet Bichon
in a Modified Show Trim
Misty Fowler, CMG
Bichons. They seem to be everywhere. White and curly coated, this breed requires a fair amount of care in order to keep it in good condition. Misty walks you through the steps to maintain a typical little pet Bichon in a modified show style trim. She'll show you how to clip, scissor, and style this dog into a low maintenance trim that is easy for an owner to care for. The trim itself is quick and easy to execute on a professional level. Misty talks about basic breed standards and how to apply them to the trim. She also gives you lots of grooming advice that can help your speed and improve your handling techniques. BONUS! Learn about different products and tools that work well with this coat type.
In this video you will learn:
How to set in angles in the rear leg with a guard comb
How to set up the coat to get the best scissor finish
How the back of the front leg plays in with setting the crest
How to layer the coat above the eyes to create an "S" shaped bevel
How to blend the ears into the headpiece
Approximate running time: 44 minutes
Misty's Favorite Grooming Tools
Misty Fowler, CMG
Every seasoned pro has favorite pieces of grooming equipment. These personal favorites are typically used every day in routine grooming. In this session, award-winning stylist, Misty Fowler takes you through her top 10 tools of choice. She'll show you what they are - and the key points that make them stand out in her mind
In this video you will learn:
Misty's favorite brush of all time
Why she loves a variety of undercoat rakes
What thinning shear is super versatile
Why she loves this basic tool that you can find in most general purpose stores
One of her favorite clippers and why she likes using it
Approximate running time: 20 minutes
Basic Grooming Development for a Cat Grooming Clientele
Danelle German, CFMG, CFCG
How many clients are in your database? What is the average price for your grooms? What does it take to grow a business? In this presentation, Danelle gives you tips to work out these critical details. She discusses advertising options, cat owner value, the #1 goal of all service providers, plus, how to effectively fire a client. This presentation is geared towards cat grooming. However, it is filled with valuable information that crosses easily over into the dog world. If you are a business owner, or thinking about opening your own salon, this is a presentation not to miss!
In this video you will learn:
How to determine the average groom price per pet
The revenue potential for your situation
The most effective form of advertising
What all cat owners want you to believe
The number one goal and dialoguing with a client
Approximate running time: 20 minutes
Showcase Salon
The Pet Spa at Harrods, London
The Pet Spa at Harrods - the world's premier destination for canine chic and feline sleek. Located on Harrods Fourth Floor, this is the ultimate in pet grooming salons.
The Pet Spa at Harrods offers an entire menu of specialized pet services. Services include behavioral counseling, full body massages, pet Reiki treatments, nutritional advice, personal training sessions, and full service bathing and styling. Owners can select from signature treatments including thalassotherapy mud baths, blueberry and vanilla facials, deluxe pedicures, as well as more standard bathing and styling services. Owners can even pamper their pooches by booking their pet into a full Spa Day Experience. Join us as we tour this first class salon. The attention to detail is simply amazing. Would you expect anything else from Harrods in London?
Pet Handling Basics
Colin Taylor, CMG
and Certified by the United Kingdom and Guild
Working with a pet that is well-behaved is a joy, but what do you do to get the best behavior from a dog? In this session, Colin leads you through many basic handling techniques we use every day in a grooming salon. His techniques and skills encourage safety and trust from the pet. Working with his own dog, Jigsaw, he also discusses basic prep work prior to the bath such as ear cleaning and nail trimming. At the end of the session, Colin discusses different types of muzzles and how to get them onto a dog that is biting -- yet keeps you safe.
Grooming the Pet Pomeranian
Marc LaFleur, CMG
What do you do when an owner requests a haircut on the family Pomeranian? They don't want a short haircut, nor do they want to see their pet shaved. Marc demonstrates how you can get an adorable body contour trim using just thinning shears. By the time he finishes this little Pom, she resembles a very natural looking, plush little stuffed animal. In this session, Marc talks about some of his favorite tools and why they work so well.
Misty's Favorite Grooming Products
Misty Fowler, CMG

Misty has years of experience under her belt in competition. Her specialty is hand scissoring. Most of the products she discusses in this session are solutions to her own personal problems with getting the perfect coat on her two standard poodles. In this session, Misty discusses how she discovered many of these products. She'll tell you how and why they have become her top picks. One of the common denominators on almost all of these products, is the fact that they are light weight. Nothing leaves the coat feeling heavy or tacky -- and almost everything smells great! If you're wondering which products work well, this is a great video to get some super tips.
What Do Your Clients Want?
Melissa Verplank, CMG

How do you unravel what the client really wants when it comes to grooming their pet? Do they really know what they are asking for? Can they see the end result of a groom before they leave their precious pet with you? Can you read the tell-tale signs of how this pet is going to react to the grooming process before the client leaves the salon? How can you win their trust - and their business time and time again? With almost 30 years experience working with pets and their owners, Melissa can help you un-wrap the mystery of talking with your clients. By clearly communicating with the pet owner, you'll gain their respect, trust and future business.
Note: This session was shot before a live audience at
The Festival of Grooming in Great Britain July 2011