Contact Us
110 Chicago Drive
Jenison, Michigan 49428
616.667.7297
Customer Service Questions?
customerservice@learn2groomdogs.com
Billing Questions?
Technical Problems
and Suggestions?
Learn
Anywhere
- Any Time! -
Learn2GroomDogs.com
How to Improve Streaming Performance on Your Laptop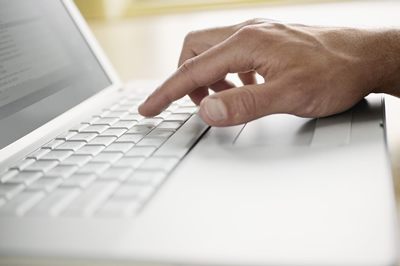 Route it. If you're like most of us, your laptop uses a wireless connection. Connecting directly to your router will increase your streaming speed.
Use a lower resolution option. Higher resolution means greater bandwidth use and choppy videos.
Close any tabs or programs you aren't using. This frees up memory and allows your computer to run a little faster.
Stop sharing for awhile. Try watching when others aren't home and using the same internet connection.
Join
Melissa Verplank
at the
All American Grooming Show!
Meet the Author of


Notes From the

Grooming Table

and

Theory of Five
Melissa will be available to talk about her books as well as Learn2GroomDogs.com, how shop owners can grow their own groomers, and The Paragon School of Pet Grooming!
Stop by the booth to get your books personally autographed by Melissa Verplank!
August 11-14.
Did You Know...


NDGAA and IPG MEMBERS

get a 15% discount for their L2GD memberships?

If you belong to either of these organizations, check with one of your officials for details.
Congratulations
Kathy Rose and
Pets of Perfection!
Meet Your Newest Trainer!
Colin Taylor
Certified Master Groomer and Certified by the
United Kingdom City
and Guild
London born Colin Taylor has a long history of being an international super star in the world of professional pet grooming. Colin is certified by the United Kingdom City and Guild plus a Certified Master Groomer in the United States. He is a multiple GroomTeam USA team member. In 2007, Colin was a member of GroomTeam Scotland. In the United States, he has won Best Groomed Dog in Show at every major grooming show plus Best All Around Groomer. He's been awarded Best Scissored Dog in Show award countless times, including one of which was given by the famed poodle handler KAZ HOSAKA which Colin holds close to his heart. When he was an active competitor, his breed specialties were Bedlington Terriers, Poodles, Porties, and Mixed Breed styling. He is honored by the fact he has made the front cover of GROOMER TO GROOMER magazine 5 times.
At the age of 16, he began his grooming career in 1985 at the London Academy of Grooming. Just three months into the course, his instructor, Jill East, entered him in his first grooming contest with a hand stripped Cairn Terrier. To their amazement - Colin won the class! Thus began his long string of successful contest wins and placements over the next 25 years around the globe.
Upon graduation from the London Academy, Colin was offered a two year contract to work at the Hong Kong Doggie House for Mary Ng . He could not turn down this unique opportunity. At the age of 17, he left the UK. In Hong Kong he would learn much about life and even more about the grooming world, including how to scissor - and scissor fast. The two years flew by.
At 19, Mr. Taylor returned to the UK. He taught at the grooming school where he originally trained. In 1989, the World Grooming Championship contest was held in Windsor UK. He entered the contest. After dazzling the crowd with his grooming talent, Colin went on to meet some of the United States' finest groomers - and his next international opportunity unfolded.
At the 1989 World Championship, Colin met respected business woman, Dina Perry. At the time, she owned Wag n Tails Mobile Grooming and The Michigan School of Canine Cosmetology, located in Lansing, Michigan. Dina took Colin under her wing. The next thing Colin knew, he was on a plane bound for Detroit. With only his scissors and a few Madonna posters packed, Colin did not know quite what to expect. What he did know, he was on his way to another country with his ever present desire to learn.
Colin spent the next eighteen years in the United States. He worked in some of the most prestigious grooming schools and salons across the country. He has styled dogs belonging to the actor Robin Williams and singer Bob Seger. He's groomed mountain lions and primates. Colin has been featured on TV shows such as The Kelly & Company Show in Detroit and the Paul Mitchell Dog Shampoo program which was filmed in Pittsburgh.
In 2007, Colin returned to the UK to be closer to his family. His focus has been assisting and inspiring education in the pet grooming industry. His goal it to be an inspiration to other pet professionals so they can reach their goals like he has.
Currently, Colin travels throughout the UK and Europe giving seminars and private clinics. He even has India and China on his speaking schedule for 2012. Colin's personal speaking style is like an open book. He loves to share his knowledge and experience. He holds nothing back. Colin never believes in keeping secrets. His professional advice always puts the dog first. He constantly states, "Never put a dog through pain or suffering just because you think it has to be perfect. The dog's well-being is more important." Also, "Practice makes perfect - practicing perfect makes perfect."
Colin Taylor is a well known all breed industry judge and speaker for grooming contests all over the world. His specialties are breed profile trimming, handling, hand scissoring, professional proficiency, and personal motivation. He loves to see people progress forward no matter their chosen path.
Congratulations
Melissa Verplank
Melissa Verplank, CMG has been nominated for "Website of the Year" and "Speaker of the Year."
Final voting will be conducted soon
via email survey to 32,000 groomers and vendors for her "Website" nomination.
The final vote for her "Speaker" nomination will be determined by the show producers of all of the major shows based on speaker reviews and comments.
Trade Show Special
Haven't tried Learn2GroomDogs.com?




Try it for FREE!



Show Special at the ALL AMERICAN SHOW. New members can sign up for a FREE one month trial at the booth.

Drop by the booth and sign up for a chance to win great prizes!'
Welcome to
Learn2GroomDogs.com, the first streaming video library for the professional pet groomer and stylist! Select from over 100 training videos - all available with just a few simple mouse clicks! L2GD.com (and cats) is a unique way to get the edge on your competition.
Stay curious. Challenge yourself. Let your drive and creativity increase your success. As the saying goes, 'the more you learn, the more you earn.' L2GD.com (and cats) can help. All of our Training Partners are at the top of their field. For the first time ever, you don't have to travel to shows or clinics to learn the secrets of the masters - we bring them right to you from the comfort of your computer!
Learn2GroomDogs.com (and cats) is for you if:
You are a solo stylist and want to see how your work compares to top level stylists
You work in a small shop and want to know how your work compares to top level stylists
You struggle to complete 6-8 or even 12 grooms a day with ease
You are looking for an easy way to visually enhance your current grooming skills
You struggle with efficient tool use
Handling difficult pets drives you crazy
Here are a few of the items you'll learn in the videos that are going up for full view today.
Grooming a Cavalier King Charles Spaniel - Learn about the different techniques to help this pet look it's best. (Misty Fowler, CMG)
Feline Grooming Demo #3 - Using clippers for a smooth look. (Danelle German, CFMG, CFCG)
Great Britain Show Highlights - Get insight into this great show. (presented by Show Management)
Grooming the Clumber Spaniel - How to read and apply breed standards. (Teresa Dreese, CMG

)

Establishing Pricing and Times For Grooming - How to set consistent prices for any grooming job. (Melissa Verplank, CMG)
We have some amazing footage to share with you. See what is on our editing table in these fabulous Sneak Peeks for our latest release.
Grooming the Bedlington Terrier - Colin Taylor, CMG, Certified by the United Kingdom City and Guild
Grooming the Pet Bichon in a Modified Show Trim - Misty Fowler, CMG
Misty's Favorite Grooming Tools - Misty Fowler, CMG
Basic Business Development for a Cat Grooming Clientele - Danelle German, CFMG, CFCG
Membership pricing as low as $33.60
Please take a moment to check out our "Membership" tab and be sure to share this link with all of your friends and associates!
Happy Trimming,
Melissa Verplank
Great Videos Going Up for Full View
Grooming a Cavalier King Charles Spaniel
Misty Fowler, CMG
The charming Cavalier is showing up regularly in grooming salons across the country. Don't just assume when you see a Cavalier come across your books that it's a simple bath and brush job! Sometimes there is a fair amount of work that goes into the grooming of this breed. Join Misty as she demonstrates the grooming and styling process on this dog. She'll discuss different coat types, tools that work well, and pet styling options for the Cavalier that help owners maintain their pooch.
In this video you will learn:
The different types of coat within the breed.
Why it's important to use a combination of rakes and carding tools.
Multiple ways to use different types of thinning shears.
Options for trimming the "slipper foot."
Great ways to alleviate ear issues on this breed.
Approximate running time: 38 minutes
Feline Grooming Demo #3
Danelle German, CFMG, CFCG
This is a continuation of the previous grooming demonstrations at the National Cat Groomers Institute of America. Join the students as they learn how to set a Lion Trim on this willing feline. Danelle walks students through setting the pattern on this cat. During the demo, she talks about how to work with the clippers to get super smooth results, what types of clippers to use, plus plenty of safety tips.
BONUS FEATURE: How to present a cat to its owner after it's been groomed for greatest impact.
In this video you will learn:
Which clippers work the best for cat fur.
How to set the collar line to get it perfect almost every time.
Plenty of handling techniques to keep you safe.
How and why to gain visibility first.
How to think of a cat as a "cube."
Approximate running time: 18 minutes
Great Britain Show Highlights
Show Management
The first 'Festival of Grooming' was held in Great Britain the weekend of July 16-17, 2011. It quickly turned into a sold out event! The Festival was held at The Belfry resort in the West Midlands. Presented by Groomers Ltd. and The English Groomers Group, the 'Festival of Grooming' offered an educational insight to the world of premier pet grooming. Networking opportunities to meet and mingle with industry insiders in a casual atmosphere were plentiful.
Over 250 grooming professionals experienced a fun filled weekend. Melissa Verplank was the keynote speaker for this event. She is an award winning pet stylist, multiple business owner, and author of Notes From the Grooming Table and Theory of Five.
Other presenters were grooming greats, Colin Taylor and Bill Browne-Cole. They inspired participants with their 'hands on' grooming demonstrations, featuring a Bedlington Terrier and a Wire Haired Fox Terrier. Premier stylists Sharon Pine-Haynes, Louisa Tandy, and Chrissie Warwick conducted enlightening demonstrations on 'Show Coats & Top Knots' and 'Creative Grooming."
Great food, a fabulous fashion show, and dancing into the wee hours of the night filled the evening. During the evening, 21 lucky winners walked away with bounties of valuable raffle prizes. Plus, every table had a beautiful center piece containing clippers and grooming products for that one lucky diner.
Positive response from show goers was overwhelming at the close of the show. Discussions for next year's event are already in progress. L2GD is proud to showcase highlights from this amazing event.
Approximate running time: 6 minutes
Grooming the Clumber Spaniel
Teresa Dreese, CMG
When Teresa first hit the contest circuit with this breed, judges were baffled as to how to judge this breed. By the time Teresa retired from contest pet grooming, most judges had a firm grip on how this breed should be groomed - thanks to Teresa. In this lesson, she shows you how to groom the Clumber Spaniel to breed standard. She works the coat using hand-stripping and thinning shear techniques to bring out the essence of the breed.
In this video you will learn:
How to prepare the coat for blanket drying for a flat finish.
How to remove coat in select areas to accentuate the dog.
Where to leave furnishings to define the throat.
Lots of detailed tips on bulk thinning, top thinning, and carding the coat.
Great ways to read and apply breed standards to any breed when styling the coat.
Approximate running time: 59 minutes
Establishing Pricing and Times For Grooming
Melissa Verplank, CMG
How do you set pricing for your work or your salon? Melissa shares a single page system she developed based on years of experience. The system allows for consistency across the board for both small and large pets and is fair to both the groomer and client. From the simplest jobs to the most complex, for new groomers just starting out or seasoned pros, the system works. Melissa helps you understand how and why the process works and how you can create your own pricing system. As a bonus, you'll learn how to provide pricing estimates to new clients for any breed of dog or cat.
In this video you will learn:
How to set up an alphabetical pricing guide to quote new clients.
What 'really' establishes prices - it's not what you might think!
How to break basic pet grooms out by time.
How to set up your own single page pricing chart.
How to set consistent pricing for any job, in any condition. and for any groomer or stylist.
Approximate running time: 20 minutes
Grooming the Bedlington Terrier
Colin Taylor, CMG
and Certified by the United Kingdom and Guild
Most professional pet stylists will agree: the Bedlington Terrier is one of the most challenging breeds to groom correctly. British-born star stylist, Colin Taylor, built much of his reputation on mastering this breed in the contest arena. In this session, Colin walks you through the steps of grooming the Bedlington Terrier to breed profile. He even guides you through the differences between English and American styles. When done properl
y, the bulk of the work with this particular breed consists of short clipper work combined with skillful hand scissoring. This lesson is so packed with useful information, we had to split video into two lessons. Grab your notebook and join Colin as he shows you how to groom the Bedlington Terrier.
The Bedlington Terrier Part 1
This session deals primarily with setting the body pattern, clipping and scissoring skills, and breed profile trimming tactics.
The Bedlington Terrier Part 2
This session deals primarily with styling the unique head of the Bedlington Terrier including setting parallel lines, elongating the head, trimming the eyes, and styling the ears.
Grooming the Pet Bichon
in a Modified Show Trim
Misty Fowler, CMG
Bichons. They seem to be everywhere. White and curly coated, this breed requires a fair amount of care in order to keep it in good condition . Misty walks you through the steps to maintain a typical little pet Bichon in a modified show style trim. She'll show you how to clip, scissor, and style this dog into a low maintenance trim that is easy for an owner to care for. The trim itself is quick and easy to execute on a professional level. Misty talks about basic breed standards and how to apply them to the trim. She also gives you lots of grooming advice that can help your speed and improve your handling techniques. BONUS! Learn about different products and tools that work well with this coat type.
Misty's Favorite Grooming Tools
Misty Fowler, CMG
Every seasoned pro has favorite pieces of grooming equipment. These personal favorites are typically used every day in routine grooming. In this session, award-winning stylist, Misty Fowler takes you through her top 10 tools of choice. She'll show you what they are - in the key points that make them stand out in her mind.
Basic Business Development for a Cat Grooming Clientele
Danelle German, CFMG, CFCG

How many clients are in your database? What is the average price for your grooms? What does it takes to grow a business? In this presentation, Danelle gives you tips to work out these critical details. She discusses advertising options, cat owner value, the #1 goal of all service providers, plus, how to effectively fire a client. This presentation is geared towards cat grooming. However, it is filled with valuable information that crosses easily over into the dog world. If you are a business owner, or thinking about opening your own salon, this is a presentation not to miss!