Responsibility
Follow through on your commitment by being dependable and accountable for your actions.
Events

Upcoming
Monday, Sept 19
Board of Education Meeting, TES, 7 p.m.
Wed, Sept 21
International Day of Peace
Thur, Sept 22
TES Movie Night
Fri, Sept 23
GELC PTO Picnic, 5:30-7:30 pm (Shine only)
Mon, Sept 26
KHS College Night, Auditorium, 7 pm
Tues, Sept 27
TES 3rd Grade Breakfast & Books, 7:15-8 am
Homecoming Parade, 6:30 pm
Wed, Sept 28
TES 2nd Grade Breakfast & Books, 7:15-8 am
Thur, Sept 29
TES 1st Grade Breakfast & Books, 7:15-8 am
ROSH HASHANAH
Fri, Sept 30
SPIRIT DAY
TES/KIS Progress Reports
MAAK Homecoming Tailgate, 5-7 pm
Homecoming Football Game, 7 p.m.
Mark your Calendar

Tues, Oct 4
GELC Preschool Open House, 6:30 pm
TES 3rd Grade Reading Achievement Assessment (OAA)
Wed, Oct 5
KHS Parent Conferences, Gym, 4-8 pm
Thur, Oct 6
GELC Kindergarten Open House, 6:30-8:30 pm
Thur, Oct 13
KMS Parent/Teacher Conferences, 3-7 pm
Fri, Oct 14
NEOEA DAY, NO SCHOOL
Mon, Oct 17
PROFESSIONAL DEVELOPMENT DAY, NO CLASSES
Board of Education Meeting, TES, Multi-Purpose Room, 7 pm
Wed, Oct 19
KHS Fall Choral Preview, Auditorium, 7 pm
Thur, Oct 27
KHS Marching Band Concert, Auditorium, 7 pm
Fri, Oct 28
End of 1st Quarter
GELC/TES/KIS Fall Festival Parties
Excellent Again!
For the 11th consecutive year, Kenston has earned a "Perfect" on the State Report Card. We are one of only a handfull of districts that can boast of this achievement. Once again, our Performance Index increased to 107.2 placing us in the top 5% in the state.
Wind Turbine Groundbreaking
Kilowatts for Kenston, Project K2 is underway! Beth Krause, Tom Fussner, Joan Hamilton, Kenston Senior and Envirothon President Hannah Seller, Superintendent Bob Lee, former state representative Matt Dolan, Anne Randall, Bill Timmons and Linda Hein recently broke ground for the district's wind turbine project. The long awaited project is one of the first in northeast Ohio. Upon completion in the Spring of 2012, the 65 meter tower with blades of 54 meters is expected to generate $160,000 in savings for the district.
Check out the progress on the Wind Turbine
International Delegation visits Kenston
If you build it (or start to build it) they will come... An international delegation comprised of Ms. Freda Diane Bill Nii from Papua New Guinea and Ms. Jade Wookjin Ock from South Korea visited Kenston to learn about the variety of projects including the wind turbine, solar panels, hybrid school bus and renewable energy course that are part of the district's sustainability efforts. Their visit is part of the State Department's International Visitor Leadership Program hosted by the Cleveland Council on World Affairs.
Best Wishes to the Class of 2011!
Class of 2011 Graduate Profile
94% will attend a two or four-year college or university
6% will enter the workforce or join the military
23% will attend an out-of-state four-year college or university
Complete list of colleges and universities attended by the Class of 2011
Save the Date
2011 Homecoming
Week of September 26th
Tuesday, September 27
Parade and Pep Rally, 6:30 p.m.
Friday, September 30
Spirit Day - Wear your Bomber Blue!
MAAK Tailgate, 5-7 p.m.Game, 7 p.m.
Spirit Wear Flyers *deadline 9/14
Soles4Local Souls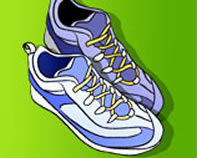 The KHS Boys Soccer teams are collecting shoes of all types and sizes to donate Geauga County Jobs and Family Services for distribution in our community.
Shoes must be gently used, clean or new and put in pairs (tie or rubber band together) or shoe boxes.
Athletic shoes, sandals, flip flops, running shoes, cleats, snow boots, dress shoes, work boots, dance shoes... ALL types and sizes will be appreciated as long as they are new or gently used (i.e. ones you would still wear).
Shoes can be dropped off in the lobby entrance of any school building or the Bainbridge Library through September 30th.
Food for Thought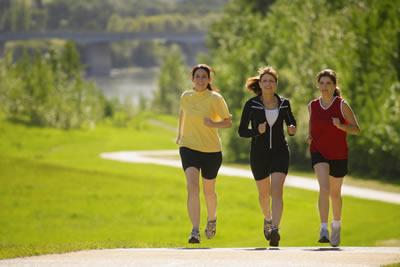 Play Blue incorporates both wellness goals and the "New P.E." curriculum. New P.E. places a greater focus on recreation, fitness and social well-being. District wellness goals emphasized through Play Blue, focus on nutrition and education.
Fresh Pick Recipe of the Month - Stuffed Peppers
Boosting Fitness
1. Commit to being more fit for a stronger heart, a healtheir weight, added energy and a greater sense of well-being.
2. Get moving whenever you can. The more physically active you are, the better.
3. Find ways to add movement throughout the day. Take the stairs, exercise during TV commercials and go for a walk at lunchtime.
5. Work your way up to 150 minutes each week of moderate-intensity physical activity or 75 minutes of vigourous activity - or mix the two. Add more time as you are able.
6. Make getting fit fun. Choose activities you enjoy and can do with your family and friends.
7. Enjoy the fitness benefits of brisk walking. It's an easy, inexpensive and effective way to excercise.
8. Eat for Fitness. Get a personalized food plan for maintaining or losing weight.
Spirit Gear - Spirit Gear - Spirit Gear
Lanyards - Flip Flops - Belts
Proceeds benefit
Student Scholarship and Professional Teacher Grants
Help Wanted
Health Aide
must be RN or LPN
5.75 hours/day - 187 days
Download and fill out an application and return to:
Kenston Board of Education
17419 Snyder Road
Chagrin Falls, OH 44023
Questions: Contact Sherri at 440-543-9677