2011-2012 Board of Directors
JP Morgan Chase Bank, NA
Erica Lolli
Stock Financial
Regional Governors Representative
Immediate Past President

John Chludzenski
Mortgage Support Services

New Directors - 2-year term
Kevin Strickland, SunTrust Mortgage
Tonya Mills
Matthew Goldman, CRO, CMPS, FBC
Pauldie Howrigan, ServiceLink
Directors - 1-year term remaining
Elaine Woods, SunTrust Mortgage
Nathaniel Bittman, SunTrust Mortgage
Pat Gaver, BB&T
Carmen Fenn Drake, Wells Fargo

Director Emeritus
Lifetime Term
(elected 2010) Georges Lussier, BB&T
(elected 2005) Margie Fletcher, BB&T
(elected 2006) Chuck Ivy, EverBank
List of Local Chapters




and 2011/2012 Local Chapter President's Information



Please visit our chapters. You can click the chapter name to access their web site. There is also a link to send an email
.
Brian Poling

MetLife Home Loans

MBA OF SOUTH FLORIDA
Blair Glenn
SunTrust Mortgage
MBA OF SOUTHWEST FLORIDA
Nancy Merzweiler
Thank you to our 2011 Sponsors!
Diamond
Platinum
Florida Housing Finance Corporation
Gold
Certified Credit Reporting
EverBank
Interthinx
Lenders One
MetLife Home Loans
Radian
ServiceLink, FNF's National Lender Platform
United Lender Services
Wells Fargo

Silver
CitiMortgage
Genworth Mortgage Insurance
Bronze
Gulf Coast MBA
Kroll Factual Data
MBA of Jacksonville
MBA of South Florida
MBA SW Florida
MBA of Tampa Bay
MERS
Mortgage Guaranty Insurance Corp.
Radian
United Guaranty
For more information on sponsorship contact mbaf@mbaf.org
Spotlight on Leadership: Forget for Success
By Kristina Holmen-Mohr, CMB, LTG, AMP
Wells Fargo Home Mortgage
Forget for Success is the title of a book written by Eric Harvey and Steve Ventura. They say, "Our brains are like closets. Over time they are filled with things we no longer use - things that don't fit. Every once in a while they need to be cleaned out."
"Our baggage includes everything from once valid beliefs and practices that have outlived their usefulness, to misinformation and misconceptions that we've accepted (and even embraced) without much examinaiton or thought."
Why care about this "baggage"? Because it negatively impacts us, the people we work with, the environment we work in, and the results we get. Simply stated, whatever we accept and believe determines how we behave...and how we behave determines what we achieve (or don't achieve.)
Regardless of our good intentions, we're all susceptible to flawed thinking that eventually leads to flawed results. But, if we dump this data from our memory banks, we free up space for more productive alternatives - we make room for the good stuff... "the right stuff."
The Mortgage Action Alliance, Inc. (MAA) is a voluntary, non-partisan and free nationwide grassroots lobbying network of real estate finance industry professionals, affiliated with the Mortgage Bankers Association. MAA is dedicated to strengthening the industry's voice and lobbying power in Washington, DC and state capitals across America. Get involved with MAA to play an active role in how laws and regulations that affect the industry and consumers are created and carried out by lobbying and building relationships with policymakers. It only takes a moment to get started, and you do not have to be a member of MBA to enroll.
Call for Presentations
Eastern Secondary Market Conference
If your company has a speaker or you are a speaker and have a program that would be of interest to the attendees of our Eastern Secondary Market Conference please let us know. Click the link below to respond and to view the suggested topics or provide us with your own idea!
Click Here for Eastern Secondary Market Conference Call for Presentations
CMB
What is a Certified Mortgage Banker?


The CMB Society has a group page on LinkedIn. If you have an account with LinkedIn, and are a Certified Mortgage Banker, please take a minute to request membership status in this group:

http://www.linkedin.com/groups?gid=924557&trk=myg_ugrp_ovr


What is a Certified Mortgage Banker?

The Certified Mortgage Banker (CMB) designation is the industry standard of professional success. It symbolizes respect, credibility, ethics, and achievement within real estate finance. Earning a CMB instantly places you at the top of our dynamic industry and makes you a part of the elite group that has achieved the highest level of professional success.

In these tough times, holding a CMB designation can put you at the top of the list for career opportunities.

You can choose to earn a Commercial or Residential CMB. Complete both programs to earn your Master CMB. Achievement of these designations represents the epitome of dedication and expertise in the real estate finance industry.

Since its inception in 1973, the CMB has been the highest professional designation for the real estate finance industry. The CMB community is made up of outstanding industry professionals and leaders. With such a great community, the designation continues to define excellence within the industry.

Currently there are over 1000 CMBs nationwide.

Whether obtaining the designation as a personal achievement in their career, or as a testament to the industry, CMB designees exhibit the dedication that inspires other professionals to strive for excellence. In fact, more than 89% of CMB designees hold the title of vice president or higher, reflecting the level of leadership and commitment designees maintain.

The Tools to Succeed
We have all the right tools to help you succeed. CampusMBA offers award-winning training to help you meet the requirements and prepare for the exam. And you can track your progress with your online transcript.

If you are an individual who would like to demonstrate your commitment to professional excellence and distinguish yourself as a leader within the industry-the CMB designation is the program for you.

When the program was initially developed, professionals who wished to earn the designation were required to learn both commercial and residential finance disciplines before they could earn the CMB. At that time, most lenders had commercial shops within their organization, so it was expected that professionals could, and would learn both parts of the industry.

The growth of the industry necessitated the division of companies to focus on more specialized operations and many new companies appeared on the playing field as a result. Now many successful professionals are experts within their field and may never have the opportunity or need to learn the other side of the business.
MBA has introduced a new Executive CMB program for those individuals with industry experience but do not have the time to attend the School of Mortgage Banking.


Greetings!

This is your Summer 2011 news from the MBA of Florida.

Presidents Message
Michael Culbertson
President
Mortgage Bankers Association of Florida
A famous Winston Churchill quote is "A pessimist sees the difficulty in every opportunity; an optimist sees the opportunity in every difficulty". In today's mortgage banking environment, particularly in the state of Florida, the message certainly has meaning!
As this year continues to be full of every possible challenge you can face as a Mortgage Banker and Lender, it is important to realize that now is the time for all of us to "see opportunity in every difficulty". If we continue to work through the challenges that all of us will have to face, combined with the hope that we will continue to improve and be successful, we will move forward. This year may be one of the most important years that our industry might face. It is how we react and work to take advantage of the difficulties that face the industry that will be the true key to our success. With that thought in mind, the theme for this year's MBA of Florida is:
"Embrace the Opportunities"
When we embrace the opportunities, we can capitalize on those challenges that the industry must undergo and emerge even stronger and successful.
With continued state and federal regulatory control imminent, the emergence of the Bureau of Consumer Financial Protection (CFPB) with its unknown impact on our industry, coupled with the anticipated slowdown in mortgage production in 2011, mortgage lending is still in a state of flux. Never before has an industry been so analyzed, examined and criticized than ours has been over the last several years. However, all valid constructive criticism can have a very positive effect when it improves the overall process of one's industry and truly helps the public. There were changes that had to be made and the industry has responded and is now moving in the right direction.
With these changes the industry has seen the following:
·
The mortgage lenders that have survived the turmoil over the last few years are even more educated, seasoned and ready to better inform and educate the homeowner
·
With the substantial reduction in the number of lenders in the state of Florida, those surviving can be even more profitable and successful
·
Interest and attendance at mortgage banking conventions, seminars and educational sessions have increased over the last couple of years, showing that the true mortgage professional is eager to move ahead and put the past behind them
·
Most importantly, the American homeowner is receiving even better assistance, guidance and help during the mortgage transaction than they did just a few years ago
As the President of the Mortgage Bankers Association of Florida, I encourage all of you to be engaged and committed to your Association. Through your continued membership and support, this Association can continue to provide you with the following:
·
Up to date industry information about upcoming regulatory and legislative changes that affect not only our industry, but your career
·
The continuation of two excellent MBAF annual events such as the Eastern Secondary Market Conference and the Annual Convention, which both have continuously improved over the years with excellent speakers and industry experts
·
The ability to meet other industry leaders and mortgage bankers to discuss relevant mortgage banking issues and trends
·
A chance to remain the positive mouthpiece for our industry and to continue to help and educate the American public fulfilling a major component of the American Dream, homeownership
In closing, I and the MBA of Florida wish you, your company and our industry a prosperous and successful year. Remember to "Embrace the Opportunities", be optimistic in facing difficulties and be proud that you are a Florida Mortgage Banker.
Very truly yours,
Michael A. Culbertson
Local Chapter Highlights
The local chapters of the MBAF have been busy gearing up for the year. Two of our chapters provided a peek into what has been happening and what to expect coming up!
MBA of Tampa Bay
Monthly Meetings are usually on the 2nd Tuesday of each month. We have a sponsor for the meeting that gets to pass out information on their company services and speak for approximately 5 minutes. The cost is $100.

August 9th - VA panel

September 13th - USDA panel

October 11th - Speaker Patricia Rossi will speak on Business Etiquette

November 4th - Annual Children's Home Auction

December 2nd - Holiday Social

The Tampa Bay chapter had their planning meeting on July 13th. Goals were set for the entire year and action plans were put into place.

Focus for the 2011- 2012 year is on education, membership and MPAC.

Our annual Children's Home Auction will be held November 4th in Tampa and you are all invited to this special Gala to support the Children's Home. Last year we raised $15,000.
____________________________________________________________________________
MBA of Jacksonville
We have our first Member meeting on September 6th - Paul Elliott from the Secret Service will be speaking on Mortgage Fraud and Client Security Issues!
We are going to offer Sponsorship Opportunities to raise funds for our Commitments to MPAC and the Convention. We are offering Silver $200, Gold $350 and Platinum $500 levels.
We are working on a more innovative website for the members to use.
We have established our Social Media Outlets:
http://www.linkedin.com/company/mortgage-bankers-association-of-jacksonville
Linkedin Closed Member Group - http://www.linkedin.com/groups?home=&gid=4011463&trk=anet_ug_hm
Welcome New MBA of Florida Members

Mortgage Banking Company Members
Embrace Home Loans
Tampa, FL
Randall C. Johnson, CMB
Greg Peele
Gne Swindle
Manny De Armas
Deborah Drake
Associate Category II Members
Asset Recovery Resource Firm, LLC
Ft. Lauderdale, FL
Glen Garner
Allen Bates
Jimmy Blunt
North American Title Co.
Miami, FL
Clarita Rosa
Beverly McReynolds
Daisy Mesa
DocVelocity
Boca Raton, FL
Kelly Brown
Individual Members
Jay C. Wright
Safety Harbor, FL
Allison Cartledge
Tallahassee, FL
Have You Paid Your 2011/2012 Dues?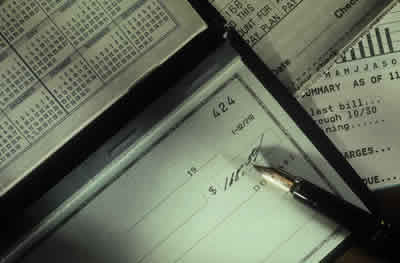 You don't even have to write a check. Just log in to the online portal and access your company information and follow the payment instruction. (Log in link is in the next article.



In addition to our new members announced in the above article, below are the members that have paid their dues as of 7/26. Dues payments are due on July 1 each year. If your don't see your name we have not received your payment. Please take a minute to pay. If you have any questions email mbaf@mbaf.org or call 407-290-9404.
Mortgage Banking Company Members
AmeriCU Mortgage
Branch Banking & Trust Co.
Capital City Bank
Centennial Bank
Citizens First Wholesale Mortgage Company
Coastal States Mortgage Corp.
Community Bank, Destin
Envoy Mortgage LTD
Florida Capital Bank, NA
Florida Commerce Credit Union
Florida Credit Union
Group One Mortgage, Inc.
JP Morgan Chase Bank, NA
K Hovnanian American Mortgage LLC
M&I Bank
McCaughan Mortgage Company, Inc.
MetLife Home Loans
Regions Mortgage
Stock Financial, LLC
Terrace Mortgage Co.
Thomas Mortgage & Financial Services, Inc.
VyStar Credit Union
WCS Lending LLC
SunTrust Mortgage
Associate Category II Members
Cheryl Julien Kaufman, PA
CoreLogic(r)
Ditio Inc.
DocVelocity
Essent Guaranty, Inc.
Interthinx
Mortgage Guaranty Insurance Corp.
Radian
ServiceLink
StoneHill Group, Inc.
United Guaranty
Individual Members
Jane Ashley
Trina Carver
John Chludzenski
Matthew Goldman
John Irons
Nancy Anne Megill
Charles Schley
Let's stay connected!
Please visit your fellow members! We are so proud to welcome our new members above and glad that they joined their professional association. As always we need your continued support!

Click the link above to access the log in page, as shown below. This is where you can access and connect to all members.
CMB Society
by Tim D. Allen, CMB, MetLife Bank
It's official!
The CMB Society of Florida held its inaugural meeting during Mortgage Bankers Association of Florida's 58th Annual State Convention on Thursday June 23rd 2011 at the Renaissance Vinoy Resort in St. Petersburg, Florida.
The CMB Society of Florida will meet twice during the year, one meeting at the Eastern Secondary Market Conference and the MBAF Annual Convention.
Some, but certainly not all, of the reasons for creating a CMB Society of the MBAF are listed below:
Create awareness of the purpose of the CMB designation and promote membership in the CMB society.
Provide more opportunity for prospective CMBs to learn what it means to be a CMB.
Provide mentors for CMB candidates.
Provide a networking opportunity for Florida CMBs to meet and exchange knowledge and ideas.
To educate ourselves to national and local issues affecting our industry in Florida.
To use our knowledge and experience to determine the best course of action to responsibly ensure the continuation and integrity of our industry at the state level.
To act when necessary to influence positive change.
Background: Patrick Mansell, CMB, attended the CMB Society Meeting at MBAs Annual Conference and Expo in Atlanta last October. The idea of a CMB Society within the MBAF occurred to him as something many of the CMBs within the state would benefit from and embrace. The purpose of the proposed Society would be to create awareness of the purpose of the CMB designation and promote membership in the CMB society. Pat called Tim Allen, CMB, who was the 2010/2011 Chairman of MBAF's CMB Committee, and together they came up with the idea of forming a State of Florida CMB Society, and having a breakfast at the MBAF Eastern Secondary Conference to discuss the idea. Ross Bennett, CMB founder and longtime Chairman of MBAF's CMB Committee also saw value in a Florida CMB Society and assisted Pat and Tim presenting the concept at the CMB Breakfast. Approximately 25 CMBs and Candidates attended the CMB Breakfast at the Eastern Secondary Conference in February 2011 and all the CMBs present voted unanimously to form a CMB Society of the MBAF.
MPAC $20,000 in 2012
by Pat Gaver, MPAC Chair
2011 was a great year for fundraising. MBA of Tampa walked away with the top prize. They raised $5000.36 for MPAC. Congratulations Tampa Bay!
For those of you who attended the 2011 Annual MBA Convention in St. Petersburg, Florida, you heard first-hand how Eric Prutsman was steadfast in leading the defeat of the legislation requiring processors to be registered under NMLS. This would have continued to increase our expenses, and shrink our prospective employment pool. Our gratitude to Eric's efforts and actions at the eleventh hour is immeasurable.
2012 promises to be another year of legislative challenges. We are ready. The Executive Board, Officers and the Regional Governors have all pledged to contribute $100 to MPAC at the state level. We have pledges in place for approximately $14,000 for 2012. Our real goal however is to raise a record $20,000 for MPAC.
The MBA of Tallahassee has been well educated, as many chapters, on the importance of MPAC. They have consistently pledged and delivered $4,000-$5,000 every year. The tactics of education and implementation are credited to Margie Fletcher, Director Emeritus. She speaks consistently to the fact that we must protect our interests and industry. For the past few years, she has used a big reader board at each meeting. This board displays all of the local members who have written a check to MPAC.
As your State MPAC Chair, I am exporting this concept to each chapter. I am providing a reader board with each chapter's logo to the local MPAC Chair and President. As each member contributes $100 to the improvement of their profession, they are placed on the board for all to see. To raise $20,000, we need 200 of our members statewide to commit to $100. Please join us in this effort. If you would like a board for your chapter, please email me at pgaver@bbandt.com or you may call me at 850-297-2335. As a start, MBA of Jacksonville is already in receipt of the largest board in history!
Other Ideas for MPAC Growth
Door prizes (contributed by local board members) raffled at each meeting
Casino Night
Day or Night Golf Tournaments
Social for the purpose of MPAC (food and drink provided by local chapter or donor)
Pat Gaver
MPAC Chair
Florida Realtors Offer Free Friday at their Trade Expo

Florida Realtors is once again offering "Free Friday" - free admission to their Trade Expo, Friday, August 26 from 10 a.m. - 4 p.m. at the Rosen Shingle Creek in Orlando (it's FREE if you register in advance - $10 cash if you wait to register on-site).
Everyone who registers for "Free Friday" will receive one complimentary pass to an education session on Friday. Attendees will be given this pass in their packet at the convention registration desk (open 7:30 a.m.- 5 p.m. on Friday).
It is highly encouraged that individuals register in advance (free in advance - $10 cash on-site). Not only is it free if done in advance, but they will save a lot of time standing in line at the registration desk. Those who register in advance, simply go to the pre-registration lines and give their last name and are given a packet. Based on last year, those who wait to register on-site will be standing in the on-site line for quite awhile.
Here are the details to take advantage of this fantastic offer:
--Go to convention.floridarealtors.org
--Download the pdf registration form (online registration is not available for nonmembers)
--Fax the completed form to them at 407/587-1427
--Or call to register, call 800/669-4327
While on the website, you can view the current list of exhibitors (at the top right on the home page, click "Sponsors and Exhibitors"). This list is continually updated as vendor contracts are received.
A new and exciting event has been added to their convention line-up this year! On Thursday evening from 8:30-11 p.m. they have scheduled a "Beatles Bash" starring 1964....The Tribute. Twist and shout to "The Best Beatles Tribute on Earth" according to Rolling Stone magazine. Jump into dance contests, 1960's costume contest, air guitar competition and more. Free Friday registrants can purchase a ticket to this event for $30.
Since 1952, the Mortgage Bankers Association of Florida (MBAF) has integrated the state's diverse real estate finance industry into a unified service organization. The MBAF is committed to promoting sound and ethical business practices in the mortgage banking industry; providing a powerful and responsible presence in Florida's legislative arena; educating its members in the most up-to-date practices and methods, so members can grow and mature in their careers; serving as a forum for communication and social interaction among peers; and adapting to change in a mercurial business environment, in order to help mortgage bankers succeed in that environment.

Not a Member? You can join today!
Click to Access Membership Application

Please contact Brenda Thomas at the state office with any questions at mbaf@mbaf.org or 407-290-9404