2010-2011 Board of Directors
John Chludzenski
Mortgage Support Services
Mike Culbertson
Chase Home Lending
Daniel Harrison
BB&T
Alex Castellanos
BB&T
Jay Ralstin
Premier Bank
Immediate Past President
Howard Nelson
BB&T
Elaine Woods, SunTrust Mortgage
Nathaniel Bittman, SunTrust Mortgage
Pat Gaver, BB&T
Carmen Fenn Drake, Wells Fargo Home Funding

Directors - 1-year term remaining
Ken Jones, EverBank
Greg Peele, Embrace HomeLoans
Sandy Robertson, Bank of America
Deanna Crawford, InHouse Solutions

Director Emeritus -
Lifetime Term -
(elected 2010) Georges Lussier, M&I Bank
(elected 2005) Margie Fletcher, BB&T
(elected 2006) Chuck Ivy, EverBank

List of Local Chapters




and 2010/2011 Local Chapter President's Information



Please visit our chapters. You can click the chapter name to access their web site. There is also a link to send an email
.
SunTrust Mortgage Inc.
Prospect Mortgage
Alison R. Shoemaker
, CMB, CMS
Lender Processing Services, Inc.
MBA OF SOUTH FLORIDA
Claudine Claus
Home Financing Center
claudinec@homefinancingcenter.com
MBA OF SOUTHWEST FLORIDA
Erica Lolli
Stock Financial, LLC
MBA OF THE SPACE COAST
Scott Levy
Full Sail Mortgage
Premier Bank
MBA OF TAMPA BAY
Terrace Mortgage
We would like to thank and acknowledge our sponsors for their support. Without our sponsors we could not continue the work needed to keep up with the continued changes and challenges in the industry. Not only do they support the MBA of Florida, they support you, the member, and your industry.
Platinum
Gold
ServiceLink, FNF's National Lender Platform
Silver
Genworth Mortgage Insurance
Interthinx
Bronze
Ditio Appraisals
First American Title Insurance Company
Florida Insurance Specialists
MERS
MBA of Tampa Bay
Mortgage Guaranty Insurance Corp
United Guaranty
In-Kind Sponsors-(contributed to the convention with a prize.)Coastal States Mortgage Corporation
PMI Mortgage Insurance
Radian Guaranty Inc
RMIC
SunTrust Mortgage - Correspondent Division
Wells Fargo Home Mortgage
Wells Fargo Home and Consumer Finance Group
February 9-11, 2011
Grand Hyatt Tampa Bay
2011 Eastern Secondary Market Conference Sneak Peek
Click the Link above to get a sneak peek at the conference line up of sessions and speakers.
Click Here to Access Registration, Exhibit and Sponsorship Forms
Exhibit space is limited so please sign up early!
If you have any questions please contact Brenda at the state office at 407-290-9404 or email
mbaf@mbaf.org
Thank you on behalf of the conference committee!
Announcing the 58th Annual Convention
June 22-23, 2011
St. Petersburg, Florida
Awesome Rate of $109!
Member News
EverBank Has Naming Rights

Everbank has naming rights to Jacksonville Jaguars stadium now! It's now called EverBank Field and will be debuting on Monday night football October 18.
Greetings!

This is your Fall 2010 news from the MBA of Florida.

Presidents Message
Path to Recovery by John Chludzenski

I love the Fall season in Florida. Days become cooler, crisper, clearer. A time to really enjoy the outdoors and all of the beauty Florida has to offer. I think every Floridian welcomes the relief from Summer's heat and humidity. However, another type of heat hasn't dissipated - legislative heat. Your President and Executive Director have fielded the most media inquiries in our association's history. Name your topic: Robo-signers, MERS, RESPA/TIL/GFE, HVCC, Dodd-Frank, foreclosures, short sales, SAFE Act licensing and fees, Refi's, etc. Are we having fun yet? Well, let's take a look at the most recent of these events. The ones I believe will linger, especially the ones with uncertainty. The volatile variable is uncertainty. Presently, governmental agencies, the stock market, and consumers are all uncertain of what is going to become of our economy in the near future. Unlike her sister season, Spring, Fall begins a time of dormancy. Given that we are about to go through elections of potential large scale changes in incumbents, I see the legislative landscape also laying dormant for the next couple of months. So uncertainty may continue to wane causing a pause or additional volatility in the Path to Recovery.
In out last newsletter, I spoke about the SAFE Act and how it was very clear our association needed to vehemently oppose processors and underwriters being licensed as loan originators. Our meeting with the Office of Financial Regulation and lobbying efforts were halfway effective with underwriters not having to be licensed. I would like to give a special thank you to Past Presidents of our association Ross Bennett, CMB, Tim Allen, CMB along with our legislative representative Eric Prutsman for spearheading a successful opposition to this issue. I believe our successful effort demonstrates one of the many values the MBAF provides to our membership. However, our job is not over with this issue. Another side to this act has reared its ugly head in the way of exorbitant fees to become licensed. The amount of different fees the OFR is charging to become licensed rivals a Good Faith Estimate. The total cost to pass the test(s) and acquire your license is $800-$1,000. This is a highly abusive fee structure to non-depository lenders, processors, originators, and wholesale/correspondents. We are one of the highest states in the country that charges this much for its licensing. The MBAF plans on meeting with regulators and lawmakers to discuss our opposition and recommendation for change. All thoughts, comments, and ideas are welcome on this issue.
Foreclosure. A word that now invokes confusion and the uncertainty I spoke of earlier. Foreclosure legal procedures have come into question prompting several large lenders to halt the process to assess if and where the problems exist. Documentation or lack thereof has also come into question. Lawsuits have been filed due to the lender not being able to produce the original note proving ownership and the right to foreclose. This isn't a new issue within the mortgage industry. This issue has been raised by lawyers for borrowers in the past several years to stall the foreclosure process. The real issue is ownership of these loans and who has the right to foreclose. Who is the rightful lender the borrower should be paying? The documentation problems involved in the mortgage mess have the potential to cloud title on not just foreclosed mortgages, but on performing mortgages. Throw in the fact that all of these loans are packaged in pools, sold as securities, and have changed ownership several times, makes the task of deciphering ownership daunting at best. The process needs to move forward. Having the foreclosure process stalled or until this mess is straightened out, could be argued that fewer homes would be on the market initially, providing some support for prices. But as the foreclosure process restarts, supply would balloon, prices would fall and more homeowners would find themselves "upside down" owing more than their home is worth. Right now it is a "wait and see".
Guess what? With all of these negative aspects taking place, we're still making loans! Eighty-eight point three percent of Floridians have a job and are purchasing consumers. The purchase market is up and refinancing has spiked due to low rates and affordable housing. What I have seen and heard is the consumer now seeking out the true mortgage professional and one that understandably is a mortgage expert they can trust. For those who have survived, the cream has risen to the top. Although there is uncertainty, we have successfully managed through difficult times in the past few years and we will manage through what lies ahead. The MBA of Florida is up for the challenge and we need your support to continue the Path to Recovery.
John Chludzenski
President
Mortgage Bankers Association of Florida
Local Chapter Highlights
MBA of Tampa Bay
Membership contest update: We have raised $1660 since the contest began; 4 corporate memberships (for 20 people) and 12 individual memberships. The contest ends Dec 31, 2010 and the prize is $150 Amex Gift Card.
Charity Auction Event November 6, 2010
Join us for our 26th Annual Charity Auction Gala to benefit The Children's Home.
Click the link www.mbatampabay.org to see complete information including registration options. Remember to RSVP by October 29th as the price increases after this date!
MBA of Tallahassee
Great Planning, Great People, Great Start!
MBA of Tallahassee's 2010-2011 year began in May by filling board and committee positions, and then we hit the ground running with a special June meeting. In the June meeting, we re-affirmed alignment with the mission statement emphasis on education for members, reviewed bylaws, freshened our organizational chart and job duties, and began the brainstorming and planning our calendar of program and events.
Our primary goal for this year was to bring value to each meeting; avoiding the 'meeting just to meet' mentality. So far we have had a Doug Smith webinar, an Underwriter Panel question and answer session, and a Macro and Micro Economic Outlook presentation. Pat Gaver was brilliant in his suggestion and execution of Doug Smith via webinar making for an affordable and valuable kick off meeting. We also re-introduced a 'needs and wants' time at every other meeting, which allows members to highlight unique or niche products that they themselves have, or if they do not offer need to know where to refer prospects to.
A secondary goal for this year was to grow people into leadership positions. For many years, it seemed that those in leadership played musical chairs. Because they were excellent, things ran well. This situation cannot be expected to continue forever, so a concerted effort was made to add new people to the board, and where possible, put those that have served for years in a mentorship role behind those new people on both the board and in committee chairs. This is working extremely well. The enthusiasm of fresh board and chair people, along with the quality mentorship is expected to provide depth for years to come.
Legislative Update


by Eric Prutsman, Esq., MBAF Legislative Representative
As President Chludzenski correctly noted in his October Message, there is not going to be much legislative activity over the next two months. After the general election the Legislature will hold an organizational session on November 16th in order to begin preparations for the 2011 Session. The Legislature will also likely meet in December to hold informational briefings for the legislators. And, it will probably not be until January that we get an clear picture of what issues other than the budget deficit will be on the front burner for Session. However, the MBAF is already preparing to work next Session on issues related to the excessive SAFE Act licensure fees, licensure of processors, and the continuing foreclosure saga.
In the meantime, please direct all of your focus to defeating one proposed constitutional amendment on the November 2, 2010 ballot: Vote "NO" on Amendment 4. Amendment 4 would require taxpayer-funded referenda on all changes to local government comprehensive plans. This proposed "Vote on Everything" amendment would force Floridians - not the representatives they elect - to decide hundreds of technical comprehensive plan changes each year. As some have said, "the Vote on Everything amendment would cause Florida's economy to permanently collapse. If you like the recession, you'll love Amendment 4."
As an association, we've been talking about this amendment for three years and the day of decision has finally arrived. Please go to the MBAF homepage and print out the one-page flyer on why voting no on Amendment 4 is critical if we are to keep Florida on the Path to Recovery. For more detail on the amendment itself go to www.florida2010.org
FOCUS ON LEADERSHIP

By: Kristina Holmen-Mohr, CMB, LTG, AMP
Past President, MBA of Florida
Wells Fargo Home Mortgage


In our last newsletter, I asked you to think about the LEADER within you, and the fact that we don't have to have a title or even manage people, to be a leader.

The following is an excerpt from John C. Maxwell's book, "The Right to Lead".

Whether you are currently serving in a leadership role in the MBA of Florida, or your local MBA chapter, your Realtor/Builder association, or your church, or a civic group, or even if you are being encouraged to think about serving in one of those roles, I think you'll find these points interesting.

(Heck, they might even help you decide who to vote for, on November 2nd!)

"As you prepare yourself to become a better leader, use the following guidelines to help you grow:

1. Let go of your ego.

The truly great leaders are not in leadership for personal gain. They lead in order to serve other people. Perhaps that is why Lawrence D. Bell remarked, "Show me a man who cannot bother to do little things, and I'll show you a man who cannot be trusted to do big things."

2. Become a good follower first.

Rare is the effective leader who didn't learn to become a good follower first. That is why a leadership institution such as the United States Military Academy teaches its officers to become effective followers first - and why West Point has produced more leaders than the Harvard Business School.

3. Build positive relationships.

Leadership is influence, nothing more, nothing less. That means it is by nature relational. Today's generation of leaders seem particularly aware of this because title and position mean so little to them. They know intuitively that people go along with people they get along with.

4. Work with excellence.

No one respects and follows mediocrity. Leaders who earn the right to lead give their all to what they do. They bring into play not only their skills and talents, but also great passion and hard work. They perform on the highest level of which they are capable.

5. Rely on discipline, not emotion.

Leadership is often easy during the good times. It's when everything seems to be against you - when you're out of energy, and you don't want to lead - that you earn your place as a leader. During every season of life, leaders face crucial moments when they must choose between gearing up or giving up. To make it through those times, rely on the rock of discipline, not the shifting sand of emotion.

6. Make adding value your goal.

When you look at the leaders whose names are revered long after they have finished leading, you find that they were men and women who helped people to live better lives and reach their potential. That is the highest calling of leadership - and its highest value.

7. Give your power away.

One of the ironies of leadership is that you become a better leader by sharing whatever power you have, not by saving it all for yourself. You're meant to be a river, not a reservoir. If you use your power to empower others, your leadership will extend far beyond your grasp."
Members List as of 10-18-2010

Thank you members for your continued support of the MBA of Florida!
AmeriCu
Bank of America Mortgage
Branch Banking & Trust Co.
Capital City Bank
CitiMortgage
Coastal States Mortgage Corp.
CoreLogic
DITIO, Inc.
EverBank/EverHome Mortgage Company
Florida Capital Bank Mortgage
Florida Commerce Credit Union
Florida Credit Union
Florida Housing Finance Corporation
InHouse Solutions
Jim Montrym's National Mortgage LO School
McCaughan Mortgage Co., Inc
Mercantile Bank, a Division of Carolina First Bank
M&I Bank
Mortgage Guaranty Insurance Corp.
Mortgage Support Services, Inc.
PMI Mortgage Insurance Co.
Premier Bank
Radian Guaranty Inc.
Regions Mortgage
ServiceLink, a division of Chicago Title Ins. Co.
Stock Financial, LLC
StoneHill Group, Inc.
SunTrust Mortgage
Superior Bank
Terrace Mortgage Co
Thomas Mortgage & Financial Services
Tropical Financial Credit Union
Union Mortgage Company
United Guaranty
United Lender Services
Vision Bank
VyStar Credit Union
Wakulla Bank
WCS Lending
Wells Fargo Bank, N.A.
Individual Members
Jane Ashley
Michael Azzarello, CMB
Ross Bennett, CMB
Daniel Duplantis, CMB, CRU
Matthew Goldman
Conrad Johnson
Nancy Megill
Charles Schley
Daniel Smith


You are able to access any of the members above too!
Just a reminder if you have not yet visited the new online Portal to please take a minute to check it out today. Click the link above to access the log in page, as shown below.
Final Reminder to Pay Your Membership Dues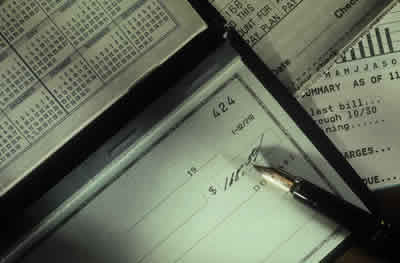 If your name was not on the list above you are not a member. Don't forget to mail in your dues payment. Better yet, you can access the new online portal via the instructions above and pay directly online. Three notices have been sent, one in the mail and one via email.

MBAF really needs your continued support!
LET YOUR VOICE BE HEARD!

JOIN THE MORTGAGE ACTION ALLIANCE!

http://mbaa.org/Advocacy/MortgageActionAlliance
The

Mortgage Action Alliance (MAA), Inc. ® is a voluntary, non-partisan and free nationwide grassroots lobbying network of real estate finance industry professionals, affiliated with the Mortgage Bankers Association. MAA is dedicated to strengthening the industry's voice and lobbying power in Washington, DC and state capitals across America. Get involved with MAA to play an active role in how laws and regulations that affect the industry and consumers are created and carried out by lobbying and building relationships with policymakers. It only takes a moment to get started, and you do not have to be a member of MBA to enroll.
CMB
and What is a Certified Mortgage Banker?



The CMB Society has a group page on LinkedIn. If you have an account with LinkedIn, and are a Certified Mortgage Banker, please take a minute to request membership status in this group:

http://www.linkedin.com/groups?gid=924557&trk=myg_ugrp_ovr




What is a Certified Mortgage Banker?

The Certified Mortgage Banker (CMB) designation is the industry standard of professional success. It symbolizes respect, credibility, ethics, and achievement within real estate finance. Earning a CMB instantly places you at the top of our dynamic industry and makes you a part of the elite group that has achieved the highest level of professional success.

In these tough times, holding a CMB designation can put you at the top of the list for career opportunities.

You can choose to earn a Commercial or Residential CMB. Complete both programs to earn your Master CMB. Achievement of these designations represents the epitome of dedication and expertise in the real estate finance industry.

Since its inception in 1973, the CMB has been the highest professional designation for the real estate finance industry. The CMB community is made up of outstanding industry professionals and leaders. With such a great community, the designation continues to define excellence within the industry.

Currently there are over 1000 CMBs nationwide.

Whether obtaining the designation as a personal achievement in their career, or as a testament to the industry, CMB designees exhibit the dedication that inspires other professionals to strive for excellence. In fact, more than 89% of CMB designees hold the title of vice president or higher, reflecting the level of leadership and commitment designees maintain.

The Tools to Succeed
We have all the right tools to help you succeed. CampusMBA offers award-winning training to help you meet the requirements and prepare for the exam. And you can track your progress with your online transcript.

If you are an individual who would like to demonstrate your commitment to professional excellence and distinguish yourself as a leader within the industry-the CMB designation is the program for you.

When the program was initially developed, professionals who wished to earn the designation were required to learn both commercial and residential finance disciplines before they could earn the CMB. At that time, most lenders had commercial shops within their organization, so it was expected that professionals could, and would learn both parts of the industry.

The growth of the industry necessitated the division of companies to focus on more specialized operations and many new companies appeared on the playing field as a result. Now many successful professionals are experts within their field and may never have the opportunity or need to learn the other side of the business.
MBA has introduced a new Executive CMB program for those individuals with industry experience but do not have the time to attend the School of Mortgage Banking.

Since 1952, the Mortgage Bankers Association of Florida (MBAF) has integrated the state's diverse real estate finance industry into a unified service organization. The MBAF is committed to promoting sound and ethical business practices in the mortgage banking industry; providing a powerful and responsible presence in Florida's legislative arena; educating its members in the most up-to-date practices and methods, so members can grow and mature in their careers; serving as a forum for communication and social interaction among peers; and adapting to change in a mercurial business environment, in order to help mortgage bankers succeed in that environment.

Not a Member? You can join today!
Click to Access Membership Application

Please contact Brenda Thomas at the state office with any questions at mbaf@mbaf.org or 407-290-9404