Welcome our NEW 2010-2011 Board of Directors
President
John Chludzenski
Mortgage Support Services

President Elect
Mike Culbertson
Chase Home Lending

Vice President
Daniel Harrison
BB&T

Secretary-Treasurer
Alex Castellanos
BB&T

2nd Vice President
Jay Ralstin
Premier Bank
Immediate Past President Howard Nelson
BB&T

Directors - 2-year term
Elaine Woods, SunTrust Mortgage
Nathaniel Bittman, SunTrust Mortgage
Pat Gaver, BB&T
Carmen Fenn Drake, Wells Fargo Home Funding

Directors - 1-year term remaining
Ken Jones, EverBank
Greg Peele, Embrace HomeLoans
Sandy Robertson, Bank of America
Deanna Crawford, InHouse Solutions

Director Emeritus -
Lifetime Term -
(elected 2010) Georges Lussier, M&I Bank
(elected 2005) Margie Fletcher, BB&T
(elected 2006) Chuck Ivy, EverBank

List of Local Chapters

and 2010/2011 Local Chapter President's Information

Please visit our chapters. You can click the chapter name to access their web site. There is also a link to send an email.




SunTrust Mortgage Inc.

Bob Ward

Prospect Mortgage

Alison R. Shoemaker, CMB, CMS

Lender Processing Services, Inc.

MBA OF SOUTH FLORIDA

Claudine Claus

Home Financing Center

claudinec@homefinancingcenter.com

MBA OF SOUTHWEST FLORIDA

Erica Lolli

Stock Financial, LLC

MBA OF THE SPACE COAST

Scott Levy

Full Sail Mortgage

Carrie Hess

Premier Bank

MBA OF TAMPA BAY

Tonya Mills

Terrace Mortgage
Thank you!
2010 Annual Convention Sponsors
Platinum
BB&T
MBA of Central Florida
MBA of Tallahassee

Gold
EverBank/EverHome Mortgage Company
MBA of Jacksonville
MBA of Southwest Florida
ServiceLink, division of Fidelity Natl. Financial
United Lender Services Corp.

Silver
Genworth Mortgage Insurance
Interthinx

Bronze
First American Title Insurance Company
MBA of Tampa Bay
MERS
Mortgage Guaranty Insurance Corp.
United Guaranty

Thank You!

2010 Convention Prize Giveaway Sponsors
Coastal States Mortgage Corporation
PMI Mortgage Insurance
Radian Guaranty Inc
RMIC
SunTrust Mortgage - Correspondent Division
Wells Fargo Home Mortgage
Wells Fargo Home and Consumer Finance Group
Thank You
2010 Convention Committee
The success of the 2010 Convention is due to the dedication and hard work of the committee members.
Thank You for Your Time and Efforts!
Patti Spaniol, CHAIR
United Guaranty

John Berkley
First American Title

Nathanial Bittman
SunTrust Mortgage

Patrick Carrin
Wells Fargo

Alicia Cobielles
SunTrust Mortgage

Pam Fendley
Attorneys' Title Insurance Fund, Inc.

Ray Faubion
Oswald Trippe

Margie Fletcher
BB&T

Daniel Harrison
BB&T

Dena Howrigan
United Guaranty
Chuck Ivy
EverBank

Ken Jones
EverBank

Brandon Mazer
Coastal States Mortgage

Howard Nelson
BB&T

Greg Peele
Embrace HomeLoans

Pam Racz
Riverside

Jay Ralstin
Premier Bank

Bob Stobaugh
Sentinel Mortgage

B. Elaine Woods
SunTrust Mortgage
Greetings!

This is your Summer 2010 news from the MBA of Florida.

President's Message -
by John Chludzenski
Greetings to All!

We started out our new fiscal year in beautiful Del Ray Beach at our annual MBAF Convention. I believe everyone thoroughly enjoyed the venue and program. We greatly appreciate the efforts of the Convention Committee and Executive Director for making it a very successful event.

During the Installation of Officers dinner affair, I had the opportunity to give my first official President's address to the attendees. It is a tradition during the course of this speech that the new President unveils his or her theme for the upcoming year. I gave praise and credit to the last three Presidents before me since they were successful in leading us through the worst times ever in the Mortgage Industry. In 2008 Tim Allen's theme was "Changes in Latitude, Changes In Attitude". If you remember 2008, you needed an attitude adjustment. It seemed everyone had an attitude, but Tim's was always positive. In 2009, Scott Maxwell's theme was "Responsible Lending, Together We Can". It marked a year of fiduciary duty and quality belt tightening which dried up the credit market, but Scott's vision was right on time. Then this past year, Howard Nelson's "Strength In Partnerships" was a successful synergy with the National MBA which reaped badly needed financial benefits in ensuring our survival. I brought all of these themes together with our theme this year being "On A Path To Recovery". This is a positive, optimistic theme which I believe we need right now. Our wounds are healing and signs of recovery are starting to show themselves. We will be going forward with a great attitude (Tim), continuing our quest for Responsible Lending (Scott), and we will strive to find mutual benefits with our Industry Partners (Howard) On Our Path To Recovery. This path will involve education and awareness to our membership, keeping ahead of the curve in legislative matters, embracing new technologies to become more efficient and growing the association membership.

We were privileged at the Convention to have John Courson, President and CEO of the Mortgage Bankers Association, Washington, DC as a special guest speaker. He indicated in his speech that the upcoming year would be an unprecedented year of legislative and regulatory challenges. Within my first month of taking office, he was absolutely correct. An MBAF task force recently held a meeting with the Florida Office of Financial Regulation (OFR) to discuss the issue of Processors and Underwriters being included in their interpretation of the Florida SAFE Act, mandating that these positions be licensed as Loan Originators. I am calling it the UNSAFE Act. UNSAFE for Processors, Underwriters, and the non-depository lenders in the state of Florida. It is very clear this Association needs to vehemently oppose Processors and Underwriters being licensed as Loan Originators. I sent out a Call to Action letter dated July 20th, 2010 outlining the outcome of that meeting and our position as an Association, asking the membership on how this legislation will impact the way they do business in our state. We are currently making an assessment from these responses and evaluating our course of future action. Your support and participation in this legislative venture is welcomed. I am sure it will not be the only challenge we face together this year.

I am looking forward to working with all of you on our path to recovery. It is an honor and privilege.

John Chludzenski

President

Mortgage Bankers Association of Florida
Legislative Update


by Eric Prutsman, Esq., MBAF Legislative Representative
All is quiet in Tallahassee with legislators back home walking their precincts for re-election. With the November elections still months away, the focus is on a few contested primary races around the State. At this point there is no expectation that any of the elections will impact the leadership team in either the House or the Senate.

The Special Session on the Deepwater Horizon oil spill fell flat when the House and Senate refused to consider Governor Crist's call to adopt a constitutional amendment banning oil drilling in Florida waters. Legislative leaders maintained that since the ban already exists in state statute that it would be redundant and pointless to add the prohibition to the state constitution. However, the House Speaker and Senate President did agree to return to Tallahassee in late August or early September to consider a package of economic reforms that would benefit those impacted by the oil spill. Some form of property tax relief or unified claims filing system has been discussed as possible Special Session topics. We will keep a close watch on the proposals.

MBAF continues to work with the Office of Financial Regulation in regard to its implementation of the SAFE Act licensure. Of particular concern has been the OFR's requirement that non-depository lender employees that are processors and underwriters be licensed as originators. MBAF has met with the OFR staff on this issue and has provided written comments regarding the creation of an uneven playing field between depository and non-depository lenders, as well as concern that the OFR's new policy will detrimentally impact the availability of mortgage options for Floridians as some lenders have indicated they may leave the Florida market due to the new regulations. MBAF understands that this is an important issue for many of our members and will continue to pursue a resolution to the issue.
THE LEADER WITHIN

By: Kristina Holmen-Mohr, CMB, LTG, AMP
Past President, MBA of Florida
Wells Fargo Home Mortgage

Raise your hand if you played "Follow the Leader" as a child!
Keep it raised, if you were ever the leader!

The seeds of "LEADERSHIP" were probably planted that far back in your life.
Even if we are not in a management role, we are leaders.
We're leaders of our own business.
We're leaders in our church and community.
We're leaders in our family.
Ever wonder why most of us don't think of ourselves as leaders, if we don't have a management title?

I recently listened in on a webinar by Craig Perrin, Director of Solution Development at Achieve Global, entitled "Manager vs. Leader - A Critical Distinction".

Interestingly, there are 6 zones in a leader:

1) Reflection: we self-assess and dialogue with others. In our self-assessment, we look at our motives, attitudes, beliefs and actions to be sure that our blind spots don't cause us to make bad decisions.

2) Society: As leaders of our business and our families, we make fair decisions even if the impact to us is negative. We apply our ethics to promote the good of the greater group.

3) Diversity: Leaders respect and make good use of differences, encourage collaboration, and display sensitivity.

4) Ingenuity: Leaders offer good ideas and develop themselves to improve group capabilities.

5) People: Leaders connect with others on a human level. They read emotions in others and respond appropriately.

6) Business: Leaders add clarity to their organization's vision and values.

If we were to make these zones into a pie chart, each zone would be about equal in size, for us as leaders. That same pie chart for a manager, however, would be almost all in #6, the Business zone! That's the main difference between a leader and a manager.

Each of us, as members of the MBA of Florida, has an opportunity and responsibility to be a leader in our association. That doesn't mean we have to hold an office in the association, but it DOES mean that we must ask questions, listen to and learn from the answers, and have integrity in our role as members. As plans are made, we should commit to helping execute them with enthusiasm.

Our business has been subject to change after change over the last three years. It's not over yet! That's the bad news. The GOOD news is that our association, membered by people utilizing their leadership skills, can and will thrive. If you haven't thought of yourself as a leader, please consider these 6 zones and hold yourself up to them, like a mirror. I'm betting these zones are a big part of who you are and who you see in that mirror. THANK YOU for sharing your leadership skills with the MBA of Florida!

Start with a Committee

Not sure where to start to get involved with your industry association? Most people join a committee. This allows you to get to know the workings of the association as well as who who's. You won't feel left out! There are some great leaders as our committee chairs this year and they would all welcome you! Click the link below to access the "sign up for committee link." We will keep this active until mid-August but you can also email the office with your interest.
2010/2011 Committee Chairs
AFFINITY PARTNERS
Georges Lussier

BYLAWS
Margie Fletcher

CMB COMMITTEE
Tim Allen, CMB

COMMUNICATIONS
Erica Lolli

CONVENTON COMMITTEE
Alex Castellanos

EDUCATION COMMITTEE
Elaine Woods

FUTURE LEADERS
Jay Ralstin (always 2nd vp)

LEGISLATIVE /INDUSTRY RELATIONS COMMITTEE
Michael Culbertson, Chair (always president-elect)

MEMBERSHIP
Carmen Fenn Drake

MPAC COMMITTEE
Pat Gaver

SECONDARY CONFERENCE
Howard Nelson (always immediate past president)

2011 Eastern Secondary Market Conference
The MBA of Florida's 2011 Eastern Secondary Market Conference Committee has already begun their work. They realize there is a wealth of expertise and professional experience within our circle of contacts and encourage you to submit a proposal and/or also suggest topics for the conference.

Click the link and provide your response and contact information by Friday August 6th.
Also, if you select an interest in being a speaker we will contact you after reviewing the responses with the committee.

We are finalizing the exact dates and hotel but are looking at February 22-23 and the location will be in the Tampa area.

If you have any questions please contact Brenda at the state office at 407-290-9404 or email mbaf@mbaf.org

Thank you on behalf of the conference committee!
Welcome New Members

The MBAF would like to welcome our new members. Below is a listing of the main contacts within the new member companies. For complete members lists please access the online area as described directly below in the next article!
M&I Bank
Ray Turner
Lakewood Ranch, FL
AmeriCU Mortgage
Tim D. Allen, CMB
Troy MI (home office)
InHouse Solutions
Deanna Crawford
Land O Lakes, FL
Jim Montrym's National Mortgage Loan Originator School
Andrea Worthington
Tampa, FL 33623
MBAF New Online Portal

Just a reminder if you have not yet visited the new online Portal to please take a minute to check it out today. Go to this link to access the log in page, as shown below.
Membership Dues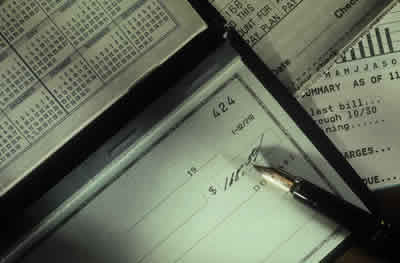 Don't forget to mail in your dues payment. Better yet, you can access the new online portal via the instructions above and pay directly online. Two notices have been sent, one in the mail and one via email. Your membership listing gets automatically removed from the online area on August 30 unless payment is received.

MBAF really needs your continued support!
SOAPBOX SHORTS


"Government's view of the economy could be summed up in a few short phrases: If it moves, tax it. If it keeps moving, regulate it. And if it stops moving, subsidize it."- Ronald Reagan

Do you know who your Representatives are and how to contact them? http://www.myfloridahouse.gov/default.aspx

http://www.flsenate.gov/Welcome/index.cfmCFID=155417477&CFTOKEN=43358911

LET YOUR VOICE BE HEARD!


JOIN THE MORTGAGE ACTION ALLIANCE!

http://mbaa.org/Advocacy/MortgageActionAlliance

The Mortgage Action Alliance (MAA), Inc. ® is a voluntary, non-partisan and free nationwide grassroots lobbying network of real estate finance industry professionals, affiliated with the Mortgage Bankers Association. MAA is dedicated to strengthening the industry's voice and lobbying power in Washington, DC and state capitals across America. Get involved with MAA to play an active role in how laws and regulations that affect the industry and consumers are created and carried out by lobbying and building relationships with policymakers. It only takes a moment to get started, and you do not have to be a member of MBA to enroll.
CMB
and What is a Certified Mortgage Banker?



The CMB Society has a group page on LinkedIn. If you have an account with LinkedIn, and are a Certified Mortgage Banker, please take a minute to request membership status in this group:

http://www.linkedin.com/groups?gid=924557&trk=myg_ugrp_ovr




What is a Certified Mortgage Banker?

The Certified Mortgage Banker (CMB) designation is the industry standard of professional success. It symbolizes respect, credibility, ethics, and achievement within real estate finance. Earning a CMB instantly places you at the top of our dynamic industry and makes you a part of the elite group that has achieved the highest level of professional success.

In these tough times, holding a CMB designation can put you at the top of the list for career opportunities.

You can choose to earn a Commercial or Residential CMB. Complete both programs to earn your Master CMB. Achievement of these designations represents the epitome of dedication and expertise in the real estate finance industry.

Since its inception in 1973, the CMB has been the highest professional designation for the real estate finance industry. The CMB community is made up of outstanding industry professionals and leaders. With such a great community, the designation continues to define excellence within the industry.

Currently there are over 1000 CMBs nationwide.

Whether obtaining the designation as a personal achievement in their career, or as a testament to the industry, CMB designees exhibit the dedication that inspires other professionals to strive for excellence. In fact, more than 89% of CMB designees hold the title of vice president or higher, reflecting the level of leadership and commitment designees maintain.

The Tools to Succeed
We have all the right tools to help you succeed. CampusMBA offers award-winning training to help you meet the requirements and prepare for the exam. And you can track your progress with your online transcript.

If you are an individual who would like to demonstrate your commitment to professional excellence and distinguish yourself as a leader within the industry-the CMB designation is the program for you.

When the program was initially developed, professionals who wished to earn the designation were required to learn both commercial and residential finance disciplines before they could earn the CMB. At that time, most lenders had commercial shops within their organization, so it was expected that professionals could, and would learn both parts of the industry.

The growth of the industry necessitated the division of companies to focus on more specialized operations and many new companies appeared on the playing field as a result. Now many successful professionals are experts within their field and may never have the opportunity or need to learn the other side of the business.
MBA has introduced a new Executive CMB program for those individuals with industry experience but do not have the time to attend the School of Mortgage Banking.

Florida Realtors Offering "Free Friday"

The Florida Realtors is once again offering "Free Friday" - free admission to their Trade Expo, Friday August 27 from 10 a.m. - 4 p.m. at the Rosen Shingle Creek in Orlando.

And the best news.... There's a "bonus" this year. Everyone who registers for "Free Friday" this year will receive one complimentary pass to an education session on Friday. Attendees will be given this pass in their packet that they pick up from our Registration Desk (open 7:30 a.m. -
5 p.m. on Friday)

Here are the details for our members to take advantage of this fantastic offer:
--Go to http://convention.floridarealtors.org/

--Download the pdf registration form (online registration is not an option for nonmembers)
--Fax the completed form to us at 407/587-1427
--If you prefer to call to register, call 800/669-4327

While on the website, you can view the current list of exhibitors (at the top right on the home page, click "Sponsors and Exhibitors"). This list is continually updated as vendor contracts are received.

Since 1952, the Mortgage Bankers Association of Florida (MBAF) has integrated the state's diverse real estate finance industry into a unified service organization. The MBAF is committed to promoting sound and ethical business practices in the mortgage banking industry; providing a powerful and responsible presence in Florida's legislative arena; educating its members in the most up-to-date practices and methods, so members can grow and mature in their careers; serving as a forum for communication and social interaction among peers; and adapting to change in a mercurial business environment, in order to help mortgage bankers succeed in that environment.

Not a Member? You can join today!
Click to Access Membership Application

Please contact Brenda Thomas at the state office with any questions at mbaf@mbaf.org or 407-290-9404