| | |
| --- | --- |
| | The Latest Departures |
It's February, and they're forecasting a foot of snow today in Chicago. I'm going to have another cup of hot tea, and reflect on the busy year just ended. I consulted or trained in seven countries on four continents this past year, and I'm looking forward to more new annual giving adventures in 2010.
The new CAE giving data has been released, and is interesting. In the midst of a record overall decline in total giving to colleges and universities, is the observation that giving to annual funds (current operations) has largely been unaffected -- falling less than 1% in 2008. See below for my arguments on why a decline in annual giving just might be your fault.
As always, I'm sharing some good tips from the online discussion group members of FundList, and I'm pleased to announce a new FundList book in the works: 400 Favorites From FundList, featuring my favorite shared ideas from the past ten years. Watch for it later this year, along with some special, idea-filled one-day workshops highlighting the best of the best.
In two weeks, I'll be in Tampa presenting at the CASE 3 conference and at a one-day workshop hosted by the University of Tampa. In April I'm sharing keynote speaker duties with my old pal (and new papa) John Taylor at the annual Meeting of the Minds Annual Giving Conference at Cal Poly-Pomona University, then its on to England to share annual giving faculty duties with Miles Stevenson at the CASE Europe Spring Institute in Educational Fundraising. And on May 5th I'm conducting an online annual giving workshop on "direct marketing for fundraising" for CASE.
In July, I'm pleased to be moderating the first Art Schools Annual Giving Conference, hosted by Sandra Jaggi at the School of the Art Institute of Chicago. And in September I will be traveling back to Australia to conduct several sessions at the biennial conference of ADAPE Australasia in Adelaide (mate).
We're proud to be working with a number of new or returning clients, including DePaul University, St. Mary's College of California, Boston University, the University of Sydney and University College London.
Lastly, the 2010 Annual Giving Salary Survey is now underway. 700 annual giving professionals participated in 2008 -- please consider joining in again. Details are below.
The fundraising times are challenging, but the work of your institution is as important as ever. Best wishes for ongoing annual giving success.
Bob
Obama and the Internet: One Man's Online Fundraising Experience and What It Means For Your Annual Fund
Bob's talk from the CASE Europe 2009 Conference was one of the highest-rated presentations on the program, and you can watch the entire session online.
Recorded live in Liverpool, England, Bob's talk discussed social media strategies, the use of email and text messaging by the Obama fundraising campaign, and many other examples of how the Internet has changed annual giving fundraising for the better. In all, Bob features more than thirty online annual giving examples from schools colleges and universities.
You can download your own copy of the session handout and enjoy Bob's insights into new strategies for online annual giving fundraising.
Here's the synopsis from the programme: "The recent U.S. election campaign was revolutionised by fundraising via the internet, and its engagement of many small donors. What lessons, examples and strategies can we employ to benefit your annual giving programme? This session will be a fun, non-partisan look at how email, video, podcasts, web pages and other media are contributing to online fundraising success."

CAE Reports Annual Fund Giving Is "Stable" But Overall Contributions to Colleges and Universities Decline
Charitable contributions to colleges and universities in the United States declined 11.9 percent, to $27.85 billion, according to results of the annual Voluntary Support of Education (VSE) survey, released today by the Council for Aid to Education (CAE). The 2009 decline is the steepest in the survey's history. In 1975, however, the inflation-adjusted decline (11.6 percent) was slightly larger than in 2009 (11.5 percent). Over the past ten years, contributions to higher education institutions have increased an average of 4.1 percent per year.
Historically, current operations giving tends to rise and fall in concert with Gross Domestic Product (GDP). GDP declined 2.4 percent between the second quarter of 2008 and the second quarter of 2009 the period that corresponds to the fiscal year of the study. Giving earmarked for current operations fell less than 1 percent (0.7 percent) over the same period, indicating that giving to annual funds was stable during the economic crisis. It accounted for 60.9 percent of the contributions in the fiscal year ending June 30, 2009. This is significantly greater than the 54 percent such contributions represented the previous year.
The decline in contributions was expected given the recent economic conditions. Ann E. Kaplan, director of the VSE survey, stated, "Charitable contributions to education institutions facilitate the objectives of both donors and institutions in a relationship that has endured through a variety of economic circumstances. Historical patterns indicate that as the economy recovers, contributions will rise again. However, 2009 was a difficult year for colleges and universities and, indeed, also for the individuals and institutions that care about them."
Contributions for capital purposes (to endowments and for property, buildings, and equipment) rise and fall in patterns that are similar to those of the stock market. This is because such contributions are often made in the form of appreciated securities and are made possible by the assets, rather than only the income, of donors. Between July 2008 and July 2009, the New York Stock Exchange Composite Index declined 28.5 percent. During the same period, gifts designated by donors for capital purposes declined 25 percent.

Alumni Participation Hits Record Low:
5 Reasons It's Not Your Fault, and 7 Reasons It Is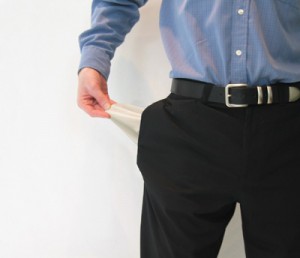 Alumni participation declined from 11 percent to 10 percent, the lowest level ever recorded on the CAE survey. The number of alumni of record increased 3 percent, but the number of contributing alumni declined by 5.6 percent. Among a group of 463 institutions that reported as a separate line item contributions from undergraduate-degreed alumni (separate from those earning only a graduate degree at the institution or merely enrolling for one or more courses), the participation rate also declined, from 13.1 percent to 11.7 percent.
Here are 5 reasons the decline is not your fault:
Many schools are graduating larger classes and have an increasing proportion of young alumni. Their denominator is simply growing too fast.
We've gotten smarter at identifying the tallest trees in the forest. Screening and other tools have allowed us the opportunity to focus on prospects that offer the greatest immediate return - to the neglect of the broader base. Annual giving staff are increasingly told to "get out of the office" and visit rated prospects in person.
Gifts from donor-advised funds are increasing, and don't count.
The middle class is getting squeezed - If you believe it's true, believe it may be a problem for participation. Discretionary giving is a casualty of more-cautious people unsure about the economy.
Prospects are increasingly difficult to reach by phone, and "no call" legislation has whipped America into an anti-telemarketing frenzy. If the phonathon has been the foundation of your annual giving program, your foundation is showing some big cracks.
And here are 7 reasons it IS your fault:
We're not adequately teaching a giving culture. We'll spend a fortune on fundraising the minute students graduate, but spend little time teaching them good behavior while they're on campus.
We're not communicating with young alumni (and increasingly, older alumni) in the ways that they are communicating. Your young alumni have no home phone and don't write paper checks. What are you doing about it?
U.S. News and other rankings often inspire us to make participation a short-term priority, not a long-term behavior. Remember, the rankings aren't a measure of affinity as much as they're a measure of how well we've taught alumni to express their affinity through giving.
People are easier to find, but we're not using the right tools to engage them. They may not be in the phone book, but they're on Facebook
We've fallen in love with solicitation processes, to the neglect of the relationship with our alumni. Your IRS-approved tax receipt isn't showing enough love.
We use the CAE decline as a self-fulfilling excuse to not do better. Annual giving is hard work, but don't be satisfied doing less worse than everybody else. We say that "flat is the new up."
It may not be your fault that prospects aren't answering the phone, but it's your responsibility to figure out The Plan B. Our job isn't to decide "This can't be done."

FundList Members Ask: "How Much Do You Ask For?"
One of the most-often considered elements of a prospect letter segmentation strategy is the ask amount. Does one size fit all, or is it smart to vary ask amounts by audience? FundList members offered their wisdom on the topic:
We have had solid success asking for a challenge gift in the last two years with our giving clubs. Therefore, we look at the level at which they gave in the previous year and ask them to go up one level. Obviously not everyone does it, but we have had a solid portion of those challenged who have taken this route. It means a little more work on the front end for us, but a higher return as well for the university. It only takes 3 or 4 people to say yes to pay for the time invested... When it is a general ask - we will sometimes go general and not specific based on giving history, but long term we probably will go more and more with a specific ask. -- Charles Babb, Harding University
We have segmented our direct mail based on the individual's giving history for the past two years and have had good response - especially for those who had never given before. In my opinion, segmenting your ask based on the giving history is more appropriate, compared to a general ask, and gives the organization a better chance of getting more responses/ donations. We ask non-donors to give a little less than everyone else in order to bring them into the "donor circle." My way of looking at it is, if I was a non-donor or a donor who only gave $10, I would be turned off by a letter requesting $50 or $100. Also, if you have a donor who gave $250 or $500, asking for only $100 would be undermining the opportunity for another $250 or higher gift. -- Mara Riebau, Mount Mary College
We print personalized pledge cards with name and specific asks based on their giving history. We do not include specific ask in letter just the pledge card. It has been very fruitful. We also asked for a three year increasing pledge in fall 2008 and it worked amazingly (i.e. they gave $25 in past year we asked them to pledge $30, $40, $50 for total of $120). Alumni were very willing to move up in the small steps. Some even suggested larger increases each year. Our hope is that they will continue giving at the larger amount as they finish their pledge. We will ask them for another three year commitment, of course, in fall 2011. -- Susan Smith Ellard, Birmingham-Southern College

Canadian University Identifies Its
Top 10 Predictors of An Annual Giving Donor

Kevin MacDonnell, Prospect Research Coordinator at St. Francis Xavier University in Nova Scotia, has mined the St. Francis alumni database to identify the common characteristics of alumni donors.

By giving a weighting to the most common characteristics, he can generate a total score for each "future" donor and see a ranking of who's most likely to give.

Here's his list (Items with an "N" have a negative correlation):
Class year (N)
Alumni survey response to scale statement, I enjoy speaking with students who call as part of the annual calling program.
Marital status Single (N)
Employer present (i.e. in database)
Earned a degree
Number of previous phone refusals (N)
Number of Homecomings attended
Exclusion code, affinity programs (N)
Lived primarily in residence while a student (from alumni survey)
Business phone present
There's no guarantee that the top 10 at St. Francis will be the same for your institution, and notice how some smart survey questions can yield valuable information about potential donor interest. In these days of smaller budgets, data mining and strategic prospect segmenting can be very powerful tools in your annual giving toolbox.

Thirty Years After Olympic "Miracle On Ice,"
Mike Eruzione Promotes The Boston U. Annual Fund
When Paul Eruzione was a little boy, he had a difficult time explaining what his father did for a living. He played in a hockey game, Paul, who is 21 now, would say. He scored an important goal during an important tournament. And now he's a celebrity.
It was a child's explanation, bypassing nuance for simple truth. Thirty years ago, Mike Eruzione scored a goal. Today, still, he makes a living being the Mike Eruzione who scored a goal. On today's celebrity spectrum, he is a micro star. But he is the symbol of a moment larger than himself. He is mindful of this. And so being Mike Eruzione is an important job. Thirty years later, as another Olympics approaches next month, America will not let him quit. And he is happy to oblige.
Hes been working at BU for 15 years, and his current title is director of special outreach. His job description involves fund-raising and alumni relations on behalf of the school and its athletic department. His real job? Be Mike Eruzione. When hes not at BU, hes traveling, sometimes for BU and sometimes on his own, doing motivational speaking; in the last 30 years, he says, hes spent at least a third of his life on the road, meeting people, playing in celebrity golf tournaments, and giving his speech.
After the team beat Finland in the gold-medal game, Eruzione made a shocking decision: He retired. Right there, at age 25. Froze himself and his image inside a pristine bubble. He probably could have played a couple of years in the NHL (as many of his teammates did), had offers, but it wouldn't be the same, wouldn't ever touch that moment. So he went out on top.
Then the calls started coming. America wanted something from that team, but the rest of the guys were still busy playing hockey. Eruzione wasn't. When the phone started ringing, he was there to answer it. IBM was the first, offering him $30,000 to make 10 appearances, give an eight-minute speech at each, shake some hands. That was more money than his father had ever made in a year, more than he was going to earn as a gym teacher, so he put his future on hold. He flew to Miami, walked into a banquet room at the Fontainebleau Hotel wearing his Olympic sweat suit and his cowboy hat and his gold medal, and pandemonium broke out. They stood up and started chanting, "USA! USA!" he says, the disbelief still real. "I barely had time to speak. I remember saying, 'Five days ago, I was part of this moment.'"

Alexandria, VA Tops List Of 2009's
Most Generous Cities For Online Giving
Based on online giving to charity, Alexandria, VA, Cambridge, MA and Arlington, VA, topped the list as the nations most generous large cities based on per capita giving in 2009. Compared to 2008 rankings, Arlington was the only newcomer to the top three, trading spots with Minneapolis, which fell to number five.
The report by Convio ranks 273 large cities (with total population of more than 100,000) based on per capita online giving and based on the total amount donated online through Convio. Despite a drop in average gift size in most cities, more than $284 million was donated by the 273 major cities in 2009, up from almost $240 million in 2008.
The 2009 rankings are based on the more than $921 million in online donations processed by Convio on behalf of thousands of the nations leading nonprofit organizations during the calendar year. The current rankings come from donations processed between Jan. 1 and Dec. 31, 2009.
The most generous large cities (greater than 100,000) in 2009 based on per capita giving:
Alexandria, VA
Cambridge, MA
Arlington, VA
Washington, DC
Minneapolis, MN

Innovations in Annual Giving 3.0: The Online Annual Fund
- Bob's First "Hybrid" Book Will Be Published In 2010
In Bob's first Innovations in Annual Giving book in 2003, one of the featured "innovations" was the then-new annual giving Web page developed by the University of Rochester. It had no particular functionality -- the innovation was just that an annual giving Web page existed online.
Both the Internet and annual giving have come a long way since then, so much so that it's not difficult to fill a whole book with annual giving fundraising strategies and examples entirely with Internet-based "innovations."
But, how to talk about and illustrate "new media" examples in an "old media" printed book?
The answer: Bob's third book will be an innovation in its own right. The book will be available in dual print and Web versions, with the Web edition full of direct embedded links to the online examples featured in every chapter. Audiences and readers have appreciated Bob's sample sharing for years; Now readers will be able to see Web pages, videos, email messages and other content just as Bob's talking about them, with the click of the mouse.
Writing for Bob Burdenski's third book is underway, and will be completed in 2010. Continuing on the case-history format of Bob's first two books, Innovations in Annual Giving and More Innovations in Annual Giving, Innovations in Annual Giving 3.0 will feature institutions that created smart new annual giving fundraising strategies using the Internet.

2010 Annual Giving Salary Survey Now Underway
The 2010 Annual Giving Salary Survey is the most comprehensive look at annual giving program-specific job compensation. More than 700 professionals participated in the 2008 survey, and you and your annual giving fundraising colleagues are encourage to participate again this year.
In Bob's work with CASE, with FundList, and with individual institutions, he's often asked about comparative annual giving salary data. While "annual giving" is often identified among a number of advancement-related occupations, "annual giving" today means an increasingly diverse set of job skills and responsibilities. This survey seeks to provide as clear an apples-to-apples comparison as possible of the many types of annual-giving-related positions and their salaries today.
For the first time, results will include a comparison of changes since the previous (2008) salary survey. There is no cost for participating in the survey, and participants will receive a free summary survey report of findings in May. The survey has 19 questions over 3 Web pages, and will take approximately 7 minutes to complete.
Individual responses will be kept completely confidential. We request an institution name solely to safeguard against duplicate entries, and we request a contact email address (any email) so that we can share a copy of the salary survey report results with you. Also, categories (location, type of institution, etc.) will only be reported after a minimum of three responding institutions in each category. As a result, individual respondents will not be conspicuous by themselves.
While this survey is primarily geared toward U.S. educational institutions, schools outside the U.S. or other not-for-profits are encouraged to complete the survey and receive the survey report. Please convert salary information to U.S. dollars and use "other" in questions where appropriate.

Don't Stop Here -
Browse Seven Years of Bob's Email Newsletters
All of Bob's previous (although now, not-so "Latest") Latest Annual Giving Departures email newsletters are available for reading free at BobBurdenski.com.
Browse more than 7 years of newsletters - you can track the beginnings of data mining, recurring giving, and YouTube as annual giving strategies during that time. Thumbnail summaries of each newsletter tell you what's included in each one.

Quick Links...