| | |
| --- | --- |
| | The Latest Departures |
2008 was a remarkable year both personally and professionally. My wife, Dana, and I welcomed our baby Madeleine into the world on August 5th. I welcomed my second CASE book, More Innovations in Annual Giving, into the world on December 3rd, and CASE surprised me with their CASE Crystal Apple teaching award in Hong Kong later that same week.
Well, that year's over, and there are some strong challenges facing annual giving as we begin the new year. The article below about making the case for support is particularly interesting to me. Are we in need, or aren't we? While our relative program expectations may change, annual giving fundraising will continue to serve a critical role in the development pipeline.
I'm sharing data this month on annual giving staff salaries, the result of more than 700 survey respondents who were just as interested as I was in some annual-giving-specific compensation benchmarks. Download a free summary, or order a customized report.
I'll be presenting at the CASE NAIS conference next week in Denver, sharing the stage with Leslie Hutchens from the Sidwell Friends School in Washington. We'll be discussing successful volunteer strategies in annual giving. On February 3rd, my 2009 schedule of one-day regional workshops kicks off in New Orleans. Come and learn some new annual giving ideas for good results in a bad economy. See below for the latest schedule.
As we say in annual giving, may each year be better than the last. Best wishes for success in a challenging time, and don't forget to stop and celebrate your vitally important work!
It's Time For More Innovations in Annual Giving
Bob's brand-new CASE book - More Innovations in Annual Giving: Ten Global Departures That Worked - features creative annual giving strategies from institutions around the world, including Australia, India, Singapore, Hong Kong, France, the U.K. and beyond.
"This second book by Bob Burdenski for CASE will further extend the reach of inspiration and courage. Bob's case studies, filtered through his expertise and enthusiasm, raise the competence of institutions around the world as they contemplate where to go next with their philanthropic fundraising," says Joanna Motion, Vice President for International Operations for CASE in London.
The book is a follow-up to Bob's previous CASE best-seller, Innovations in Annual Giving: Ten Departures That Worked, which featured ten case histories of U.S. schools, colleges and universities that tried new annual giving strategies with success.
Bob's featured examples from around the world include:
Parent Fundraising from the London School of Economics (UK)
Faculty and Staff Appeals from the National University of Singapore
Data Mining from Upper Canada College (Canada)
An Annual Giving Case For Support from the University of Sydney (Australia)
Phonathon Perseverance from the American University in Cairo (Egypt)
Direct Mail from the University of Edinburgh (Scotland)
Internet Strategies from the Indian Institute of Technology (India)
Leadership Annual Giving from Bates College (USA)
Donor Stewardship from the University of Warwick (UK)
Reunion Giving from INSEAD (France)
Receive a free copy of the book for your institution when you attend one of Bob Burdenski's one-day workshops in 2009. (More details below.)

YouTube Joins The Annual Giving Toobox
YouTube has become a primary way to share your own video content online, and it was only a matter of time before institutions began to explore the opportunities it offers for promoting annual giving.
Bob's sample briefcase now features a collection of some of Bob's favorite annual giving-related YouTube videos. Among some of the new additions to the briefcase:
Westminster Christian Academy - Zach Clark provides a year-end update on annual giving program performance to donors and volunteers.
Chestnut Hill Academy - As fewer prospects pick up the phone, the annual giving staff ponders the role of YouTube as an an appeal strategy.
Easter Seals - Video from the Easter Seals annual donor appreciation event.
Centre College - President Johnny Roush tells the advancement staff that 61% alumni participation would be the best birthday present a president could receive.
Lourdes College - A "thank youtube" video message to Lourdes College donors.

Bob's 2009 Regional Workshops Bring The Ideas, Innovations And Recession Strategies To You
Bob Burdenski is bringing the most innovative new annual giving strategies to you in a series of regional one-day workshops in 2009. It's an important time to re-calibrate your annual giving goals and priorities in light of the downturn in the economy. How do we achieve continued success, and how do we maximize the value of our annual giving efforts?
Give your program a recession tune-up and collect a day's worth of new ideas and innovations for annual giving success. Bob's programs are famous for featuring many examples from other institutions. Bob sees the best new ideas in annual giving --come and see the latest he has to share.
The one-day workshop agenda includes:
Annual Giving in A Down Economy - How does the recession impact annual giving goals and strategies? Where are the opportunities, and what should you be focusing on in turbulent times?
Online Innovations in Annual Giving - Web giving strategies are changing fast. What are the latest new ideas in new media for annual giving?
Writing for the Annual Fund - What's the difference between charitable support and philanthropic support? How do we craft the messages that resonate with our prospect audiences?
Other New Innovations in Annual Giving - Favorite new ideas from Bob's new book, from FundList (Bob's global email discussion group), from Bob's annual direct mail exchange, and more.
As A Special Bonus: Every institution will receive a copy of Bob's new CASE book, More Innovations in Annual Giving - a $50 value - at no additional cost. Seminars run from 9:00 a.m. to 3:30 p.m. with refreshments and lunch included. Topics are selected for their relevance to a range of public and private institutions of all sizes. Staff Discount: First attending member of a staff pays full price. Additional staff members receive $100 off.
Scheduled regional workshops to-date include New Orleans (February 3rd), Boston (March 12th), and London* (March 19th). Other dates to be announced include Chicago, Cleveland, Denver, Los Angeles, Minneapolis/St. Paul, New York, Philadelphia, Phoenix, San Francisco, and Washington, DC.
* The London workshop is a CASE-sponsored event with separate pricing and registration via the CASE Web site.

10 Years Later, Appeal Letter Is Still So Much "Blah Blah Blah"
I was working in Europe this past fall when I read online about the negative publicity generated by Framingham State College's "Blah Blah Blah" letter appeal to alumni. I felt a little responsible...
Nearly 10 years ago, I featured Georgetown University's blah blah blah letter in an article I wrote for CASE Currents entitled "Is Direct Mail Dead. The letter text simply said "blah blah blah" down the length of the page, with bullet points in the margin that noted this was the "typical" appeal letter from your university asking "busy" young alumni to consider a gift. Georgetown had good results with it, and schools generally found value in the letter because they aimed it at a younger alumni audience - traditionally among the hardest donors to attract. The fact that they were speaking exclusively to the young and were doing so in a lighthearted (cheeky, they would say in Europe) way, made the appeal much more compelling for some. It certainly performed better than their traditional and "typical" acquisition appeals. I also made mention of the letter (and its many subsequent copycats) later on in the book Innovations in Annual Giving.
CASE is often jokingly referred to as "Copy and Steal Everything," and I'm often concerned that I'm an enabler myself, but the point of sharing is to try things on and see what fits - not that one size will fit all. I've seen comic book annual giving appeals that I figured would fail and they didn't. Conversely I've seen "Sound of Music" themed appeals (my wife's all time favorite solicitation, and movie) that seemed like a good idea, and weren't.
No good appeal result elsewhere can substitute for your own best knowledge about your audience.
I suspect the recent letter went too far in implicitly making light of the economy, and I've not heard exactly who the target audience was. Yet I don't think it's right, either, to presume to know more about how someone else's prospect audience will or won't react. In the same CASE book, we wrote about Reed College's young alumni giving society - the Lemming Society - which also made fun of traditional annual giving. It was wildly popular at Reed, even though the Lemming Club card bragged that it offered "absolutely no benefits whatsoever." For the independent-minded Reedie alumni, it was perfect. It was never my point to suggest that everyone do this, rather that the giving decision - like politics - is often local.
To go online in Brussels and see the blah blah letter as one of the top news stories was astounding. If they only paid so much attention when we achieved our annual giving goals.
You can download a copy of the original CASE Currents article here.

Obama and the Internet: One Man's Web Fundraising Experience and What It Means For Your Annual Fund

Bob's presentation at the recently-completed CASE Asia-Pacific Conference in Hong Kong looked at Barack Obama's highly-effective Web fundraising experience, and the parallels it presented for annual giving programs in education. How do you differentiate a good Internet annual giving strategy from a passing Internet giving strategy?
You can listen free to an excerpt recorded live at the Hong Kong conference. Bob's podcast page on his Web site features many more interviews and presentations that you can download free of charge.
If you have iTunes installed on your computer, click here to go straight to Bob Burdenski's podcast page in iTunes. Otherwise, use the link below.

Annual Giving Salary Survey Summary Reports Now Available
The 2008 Annual Giving Salary survey is the most comprehensive collection of compensation data specific to annual giving fundraising in education. More than 700 professionals completed the 2008 survey.
In Bob's work with CASE, with FundList, and with individual institutions, he's often asked about comparative annual giving salary data. While "annual giving" is often identified among a number of advancement-related occupations, "annual giving" today means an increasingly diverse set of job skills and responsibilities. This survey seeks to provide as clear an apples-to-apples comparison as possible of the many types of annual-giving-related positions and their salaries today.
You can download summaries from the 2008 salary data free of charge, or order a customized report with specific criteria such as Job Title, Public/Private Institution, Alumni Population Size, Annual Fund Revenue Size, Institution Carnegie Classification, and Geographic Region.

In Recession Times, Schools Carefully Articulate A Case For Annual Giving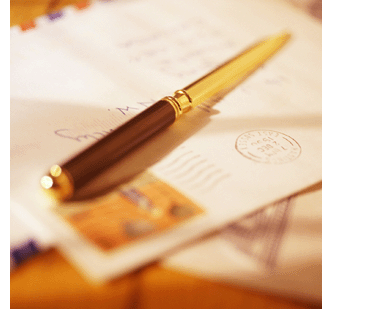 The first e-mail to alumni was encouraging: Syracuse University would be cutting costs but remained "solidly positioned" to weather the financial downturn, college president Nancy Cantor said in mid-November. In fact, a $1-billion college campaign was on track, with $600 million raised and $200 million earmarked for scholarships, she said.
Three weeks later, the mood had darkened: 400 students would have to drop out of school unless alumni contributed $2 million in emergency aid, Syracuse fundraising co-chairman Howard Phansteil warned.
"Without additional scholarship support -- they won't be back at SU in January," Phansteil said in the e-mail. "So please give now." The last two words linked to a page listing payment options.
A Syracuse spokesman said the campaign money was intended for long-term obligations, including future financial aid, while the scholarship appeal was for emergency shortfalls. Still, the mixed messages reflect the difficulty many colleges are having in responding to an economic dive that remains very much a moving target.
Walking a narrow ledge between reassurance and realism, college presidents and chancellors have struggled to assess the effect of a slow-motion slump that has no clear beginning or end. More than one president has sent out a relatively rosy assessment, only to follow up with news of cutbacks, hiring freezes and canceled projects.
"The severity of this and the universality has taken everyone by surprise," UC Berkeley Chancellor Robert Birgeneau said in a recent interview.

Quick Links...