| | |
| --- | --- |
| | The Latest Departures |
It's Halloween, but don't let your annual giving program frighten you! There's still a lot of time to implement new ideas and strategies that will make it a record year for you and your donors. I'm sharing some of my favorite and interesting new ideas observed in my travels this month.
Look for us on the program session agenda this Fall and Winter at the CASE 8 conference in Boise, ID, AFP Central Colorado in Denver, the CASE NAIS independent schools conference in Philadelphia. In addition, I'm thrilled to be joining the faculty of the prestigious CASE Europe Spring Institute in Educational Fundraising at Durham University in England.
Our monthly Web-based annual giving roundtable series is off and running. If you can't get out of the office to attend a conference in person, we'll bring the conference to you! More information about all of the upcoming topics and dates is featured below.
We're also very pleased to welcome several new or returning clients, including the Darden Business School at the University of Virginia, Wheaton College, and St. Ignatius College in Sydney, Australia.
Included this month is a mix of new media and old, and some wisdom from FundList. Should annual gifts be designated for student aid, or not? Should Freshmen be asked for gifts? If you can't reach alumni, how do you find them? Are you getting scared yet? Read on, brave annual giving aficionado.
Perks For Your Pizzas? A School Creates Community Cachet For Its Phonathon Prize Program
For some student calling programs, its victory just getting enough students in the seats to fill the phone room. At others, the idea of collecting caller prize incentives comes late, and results in a hurried drive through town desperately seeking donated... anything.
Prizes help to make the phonathon fun, and also can help to link student motivations with program goals. Some of the most effective phonathon programs we've seen connect incentives with priorities, including credit card payments for gifts, updated email or other contact information, gift upgrades, or even first-time gifts.
(My award for favorite caller incentive award still goes to Kansas State University, where Gordon Dowell gives "I have G.A.S." coins to students who receive a gift from a non-donor. The coin is worth $1 in gas from the local station, and G.A.S., in the caller's case, stands for Guts And Stamina.)
Not many schools get this far ahead of the game in their incentive strategy, so we particularly like this brochure from the University of North Carolina at Wilmington. The university has thought through the "benefits" it can offer to local merchants that donate gifts to the program -- most at little or no cost to the university.
The benefits include recognition in the phone room and on the annual giving Web site, a listing in a periodic campus newspaper appreciation ad, and other appreciation opportunities. We applaud UNCW's effort to upgrade the motivations of its students while providing an additional measure of satisfaction to its prize donors.

Learn the Latest Internet Annual Giving Strategies at Bob's November 13th Online Roundtable Program
Your youngest alumni may never have a home phone and may never write a paper check. What's more, your older alumni, parents, reunion classes, and others are all increasingly "Web savvy." Are you? Bob Burdenski leads a new and updated exploration of his favorite online fund-raising strategies for schools, colleges, and universities.
Join Bob for a review of annual giving Web sites that wow, e-mails that inspire, "flash" appeals that are functional, data mining that delivers, and the supporting marketing that matters when integrating online annual giving into your existing program.
Create your own custom ongoing annual giving training by participating in any or all of Bob's monthly annual giving roundtable programs. There's no limit to how many people can attend at your institution.
Other upcoming programs include: Writing For The Annual Fund (January 8th) and Leadership Annual Gift Solicitation (February 12th). Also, by popular demand Bob will be repeating his roundtable programs on the Annual Giving Pyramid (March 12th) and Best Direct Mail Samples (April 9th).

No More "Electric Bill" Appeals: College Designates Its Annual Fund For Student Aid
We've seen schools try just about any possible pitch to get alumni to open checkbooks. There?s the plea to solve problems, the capital campaign announcement, the rankings push, pride in alma mater, even altruism.
Juniata College, in Pennsylvania, is trying a new approach: give every penny raised in the annual fund to students in need. And it seems to be working.
In past years, the 1,400-student college solicited donations for the Juniata Fund. Some of it would go to student aid, and some of it would go toward operations costs; paying the electric bill, mowing the lawn, or a variety of other expenses ? as is the norm for annual campaigns.
Jodie Monger-Gray, a Juniata trustee ? as of April ? and past president of the alumni association, said she?s always felt an uncommonly strong bond among Juniata students and alumni, and she came up with a good way for them express it. Monger-Gray was put in charge of the fund ? now the ?Juniata Scholarship Fund? ? last year, and decided that the electric bill could get paid from other sources; the fund would be for people giving money to people.
Word only started spreading about the move several months into the fiscal year, and, at the 11-month mark, the fund has raised over $800,000, equal to the entire donation harvest last year. College officials said that more alumni seem to be donating, and that some people who were perennial $50 givers have suddenly become $500 givers.

What Do Annual And Capital Have In Common? The 2007 Burdenski & Taylor Academy In Washington, D.C.
Join FundList & FundSvcs listserv moderators Bob Burdenski & John Taylor, and a top-notch faculty and agenda for the third-annual Burdenski & Taylor Advancement Academy at the Capitol Hilton Hotel in Washington, D.C., July 24-26, 2007. The conference will once again have track sessions for advancement services, management, phonathons and annual giving. The all- you-can-eat annual giving buffet will include the following:
...A second-annual LIVE web cam interview with annual giving directors from Egypt, the U.K., France and Australia. What lessons can U.S. and Canadian programs learn from their counterparts overseas?
...An annual giving "copy and steal showcase" of Bob Burdenski's favorite collected annual giving fundraising samples for the year, including his favorites from FundList.
...An entire track devoted to phonathons!
...An overview of the latest new initiatives in online fundraising, including email, flash, Web content and cross-media marketing. How are these new technologies continuing to integrate themselves into advancement?
...A special session on the development of leadership annual giving programs, including prospect identification, personal solicitation strategies, tracking systems and reports, materials and stewardship.
...A book-signing toast to celebrate Bob's new CASE book, More Innovations in Annual Giving: Ten New Departures That Worked.
...Bob and John?s wildly popular annual "Pardon The Interruption"-style wrap-up discussion about the most important current trends and developments in annual giving and advancement services.

Freshmen Lead The Way In MIT Undergraduate Appeal
A total of 460 gifts from freshmen, sophomores, and juniors were collected during a recent MIT Underclassmen Giving Campaign. Fifteen percent of the underclassmen donated during the UGC, totalling about $2,500. Donations ranged from $1 to $40 with the average donation being just over $5
The UGC, a pilot program started by the MIT Alumni Association, was designed to help develop a sense of philanthropy among the underclassmen at MIT, as seniors are already contributing to the senior gift, according to UGC and Senior Gift Advisor Rosheen B. Kavanagh, fund officer for the Alumni Association. UGC will run for another week in the spring, from February 26 to March 2.
UGC?s goal is to achieve a combined 20 percent participation from the underclassmen for the two campaign weeks, 10 percent for each week. ?UGC?s aim is to hit a certain level of participation from the student body rather than raising a particular amount of funds,? Kavanagh said.
?I think it is a great concept but I don?t think that going to the undergraduate body is the right way to raise funds because we do not have much money, I mean, we are starved students,? said Irina Shklyar, the Undergraduate Association McCormick Hall senator. ?As a senator, I did not hear anyone from my constituency complain to me, but I have heard complaints in general.? At the end of last week, 15 percent of the underclassmen had already contributed. Freshmen, 20 percent of whom had given to the UGC, also formed the largest percentage of the donors among the underclassmen.

Fundlist Readers Extoll The Virtues Of Thank You Calls
FundList readers sing the praises of making thank-you calls to recent donors, whether it's to send an extra message of appreciation, or to offer an extra boost to students weary from non-donor calling. A few of their comments:
"Our student callers make thank you calls to all donors. Most of it is done at night during the year at the regular phonathon but during the summer they made some thank you calls during the day. Our alums respond very favorably to the thank you calls. Many have told me that they appreciate the call. Sometimes it works nicely for our high end donors who are not on our usual student phonathon list. It's the only time they ever hear from a student and some have mentioned that they like it. I have received no complaints about the thank you calls." --Elizabeth Skinner, College of Mount Saint Vincent
"January is a good time for thank you calling, especially because there are plenty of gifts that come in by Dec 31st. Part of the fun in thank you calling is actually talking to the donor and thanking them. It surprises the donor and gives the students a chance to connect in a positive, fun, environment. Therefore I suggest you call in the evening." -- Barbara Evans, Savannah College of Art & Design
"I try to make the call no later than the day after we receive the gift, usually while I'm signing the letters so I can add a quick note at the end if I speak with the donor ("It was great to chat with you this afternoon!"). I call during the day, and leave messages when I reach an answering machine. Messages I leave don't include specifics; more like "...wanted to give you a call and thank you for your loyal support." I make a thank-you call for all gifts up to $499 (made one for a $5 gift this week) and our Foundation exec. dir. and VP make the calls above that level. I have no doubt that it's a benefit to our overall fundraising and alumni relations efforts. Virtually all whom I've called have seemed appreciative of the call, some have said specificially that they really appreciated the call, and it also gives us a chance to veryify or update information about alumni and other donors. Last week I called an 73-year-old alumna (Class of 1980) to thank her for an annual fund gift, and through the conversation I found out that her son and daughter are also alumni, so we were able to link all 3. And this week I found out that an alumnus who wrote "single and loving it" on classmates.com two years ago has been a husband for a year, and a father for a month." -- Jim Finkler, Pennsylvania College of Technology
"We did thank you calling at the end of our fiscal year last summer. It went over very well and most were happy to hear from us. Some got angry at the start, thinking we were soliciting them again, but overall it was a great response. We also do reminder calling that time to remind those who have outstanding pledges to fulfill them by June 30th." -- Danielle Brown, Mills College
"I have found that doing Thank you calls at the very beginning of a new fiscal year is great. Many educated donors will offer to renew their gift through a credit card at the beginning of the new fiscal year to avoid getting all the mailings and to get it out of the way. This can also save you call time in the long run by killing two birds with one stone through a soft ask. I wouldn?t worry to much about making the shift fun, the conversations tend to be much more pleasant for the callers just by the nature of the call. They will keep pretty well motivated with the surprise they hear from the donors." -- Gretchen Gilliland, University of the Sciences in Philadelphia

Community College's Volunteers Compete To Find Missing Alumni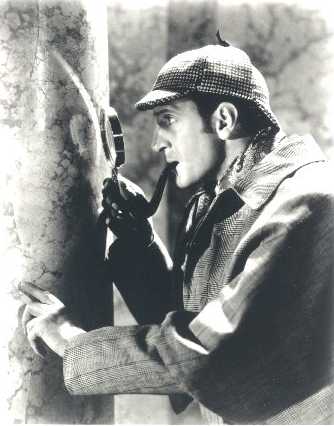 A 2000 graduate of Anne Arundel Community College Demetria Brown-Sugar Stallings still keeps in touch with many of her classmates. Now she's about to find more of them.
The Severn resident recently signed on to lead a team in an unusual scavenger hunt -- a hunt for alumni. Lured by a $500 first price, at least five teams have accepted the challenge to find the biggest number. The winner will be announced Dec. 1. The idea for the scavenger hunt began with the recognition that community colleges, like their four-year counterparts, benefit when they continue their relationships with former students.
"The alumni scavenger hunt is one of our strategies for trying to reach many of our alumni that we lose touch with," said Stacey Heckel, director of development and executive director of the AACC Foundation. Heckel noted that community college students are likely to keep returning throughout their career. "Unlike a four-year institution, where people can come and then they leave, and then there are those heartstrings that bind, a community college can keep on giving," Heckel said.
Though the college, which is celebrating its 45th anniversary, keeps records of graduates, the older records are on microfiche, Heckel said. She added that students who take a continuing education course or who don't graduate are difficult to track down. And of course, many students change their names or move. That's where the scavenger hunt comes in. "This is kind of a fun way for people to come back on campus and reconnect with us," Heckel said.

Quick Links...