| | |
| --- | --- |
| | The Latest Departures |
It's an honor to be presenting the annual giving session at the CASE Asia/Pacific Conference in Singapore this winter. It's one of the very first CASE get-togethers in the region and an important development in Austral-Asian advancement for education.
If Singapore is not in your travel itinerary, you can also look for us on the agenda at the CASE 6 conference in St. Louis, the CASE 8 conference in Vancouver, BC, and the CASE NAIS independent schools conference in Chicago.
We're also very pleased to welcome several new or returning clients, including Manhattan College, Mercersburg Academy, Buena Vista University and the University of Sydney in Australia.
Included this month is a mix of new media and old, some wisdom from FundList, and a little controversy from Ben Stein. Best wishes for a safe and happy holiday season, and here's to more annual giving growth in 2006.
Boston Globe Notes A Drop in Harvard Alumni Giving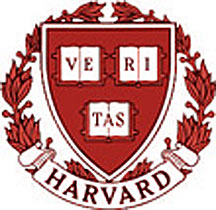 Harvard University announced in September that the university had just finished its second-best fund- raising year ever, raking in $590 million for fiscal year 2005, or $50 million more than in 2004.
But a more sobering statistic came to light at a presentation to alumni who are involved in Harvard College fund-raising: In just one year, the percentage of alumni who gave to their alma mater dipped from 44 percent to 40 percent.
It turns out the alumni participation rate has been on the decline since it hit 48 percent in 2001, the year Larry Summers became president. Harvard's rate of alumni giving is still one of the highest in the country -- though nowhere near Princeton's 60 percent -- but that's a steep fall. (Nationwide, alumni participation fell from 13.8 percent to 12.8 percent between 2001 and 2004. Specialists don't really know why, although they say colleges are expanding their alumni databases, thus giving the distorted impression that there is a growing number of inactive alumni.)
At Harvard, the obvious questions are whether alumni are withholding gifts because the university's astonishing $26 billion endowment doesn't inspire sympathy, or because they don't want to give money to the controversial Summers, especially after his comments on women in science ignited a firestorm last January.
Asked about a possible ''Summers effect," vice president for development Donella Rapier said, ''Alumni response to all this has been quite mixed. A number of people have been incredibly supportive of the president and all he is trying to do, and some have also asked questions."
But Rapier stressed that people tend to give to their alma mater because they want to support the student experience or faculty research. She also said Harvard has always had to counter the perception that it is so rich it doesn't need donations.
She attributed the drop to a number of trends, saying it gets harder and harder to reach people who only have cellphones or are never home, and donors are increasingly likely to concentrate their giving on a small number of causes. It's also worth noting that the alumni participation rate has had its ups and downs before; it dipped as low as 31 percent in 1987 and climbed as high as 53 percent in 1994.

Earlham College Bird Appeal Chirps Merrily Along
I first wrote about Earlham College's Birding Big Day appeal in a 1999 CASE Currents article, and the the college's philanthropic flock endures. Each spring, Earlham ornithology faculty venture out one morning to see how many species of birds they can identify on or near campus. Alumni happily pledge to the annual fund a certain amount based upon the number of species identified.
The appeal has now been enormously popular with Earlham alumni for years. It's certainly not like other fundraising appeals that arrive in the mailbox, and undoubtedly reminds alumni about the unique experience they had as Earlham students.
At a time when many annual giving programs are often happy to send appeals that look just like those of their peers, the Earlham Birding Big Day appeal is a reminder that annual giving is as much art as it is science -- and in this case, ornithology.

2nd Annual Burdenski & Taylor Conference To Examine Annual Giving In A ?High-Stakes? World
Join Bob Burdenski, John Taylor, and a top-notch faculty and agenda for the second-annual Burdenski & Taylor Advancement Academy at the Westin Hotel in Las Vegas, July 18-20. The conference will once again have track sessions for advancement services, management, phonathons and annual giving. The all- you-can-eat annual giving buffet will include the following:
...A first-of-its-kind LIVE web cam interview with annual giving directors from Egypt, the U.K., France and Australia. What lessons can U.S. and Canadian programs learn from their counterparts overseas?
...An annual giving "copy and steal showcase" of Bob Burdenski's favorite collected annual giving fundraising samples for the year, including his favorites from FundList.
...A special in-person discussion session with annual giving and advancement staffs from institutions affected by Hurricane Katrina, including Tulane University, Loyola University of New Orleans, and the University of Louisiana, Lafayette. What can the rest of us learn from their unique experience and its lessons?
...An overview of the latest new initiatives in online fundraising, including email, flash, Web content and cross-media marketing. How are these new technologies continuing to integrate themselves into advancement?
...The latest in data mining strategies, with a return academy visit from Laurent DeJanvry, the popular data mining expert from the University of California at Berkeley.
...A special session on the development of leadership annual giving programs, including prospect identification, personal solicitation strategies, tracking systems and reports, materials and stewardship.
...A book-signing toast to celebrate Bob's new CASE book, More Innovations in Annual Giving: Ten New Departures That Worked.
...Bob and John?s wildly popular annual "Pardon The Interruption"-style wrap-up discussion about the most important current trends and developments in annual giving and advancement services.

FundList Readers Offer Tips For Motivating Student Callers
We're halfway through the academic year, do you know where your phonathon is? For many in-house calling programs, keeping spirits high can be a challenge. Several FundList readers offered their words of wisdom recently...
All of the games we play have phonathon goals incorporated in them. For example, we play a game called Cash Cart Racing. The room is divided into two teams. Each team races to get half of the nightly goal. If the goal is $5,000, each team is racing to $2,500. For each credit card that a team closes, they cancel out/negate the next pledge amount of the other team. For each matched gift they get, the matched amount is subtracted from the other team. At the end of shift, each member of the winning team gets a prize or "bonus bucks" (to trade in for prizes in the future). This motivates callers to close credit cards, include matched gift asks and to begin their ask at the amount that is set for the evening. --Gloria Morgan, Georgia Southern University
This semester I decided to have one of my student supervisors work ten hours per week in the office during the day in addtion to her call shifts in order to create and track games and incentives. This has been one of the best moves I've made!! She prepares new games every week, provides them with crossword puzzle/wordsearch books, tracks their progress to their bonus money goals, and decorates the room in fun ways. This semester we have had the best group of callers and I believe its because of this effort to motivate and encourage them. There are candy prizes each night for various games and top caller categories. Overall the calling room seems to be a lot more of a fun place to be than it was in the past and many callers enjoy work even after 14 weeks of calling, when typically they would be dragging at this point! --Jenn Swift, Messiah College
While the games are great, I?ve found that what truly motivates our employees is the principle of philanthropy. We try to constantly teach our students the importance of giving. We always encourage them keep the big picture/vision in mind?they are part of a large group that is doing a great amount of good. Remind them that their work is helping current and future students with scholarships and educational opportunities. We love bringing in guest speakers to boost their spirits (university president, development officers, students, deans, coaches, etc.) to show the scope of their work. While all students enjoy the food and fun, I think that consistently reminding them of philanthropy is the key to success. --David Smith, Brigham Young University
I ended up asking two of my senior callers who are great on the phone to run some games on the nights that they are in. I noticed that they were getting bored and needed something else to do, so these guys are actually more motivated and get everyone else to keep calling and trying to reach people. Their favorite game is answering Trivial Pursuit questions after they get whatever it is we're looking for, and they get candy for answering correctly. I found that if you do games too often it takes away from the calling, but it does help to have some sort of a goal to work towards for that night. I'm doing a contest with points and everyone is getting into that and at the end of the semester (in a week and a half for calling) I present them with prizes donated by companies. --Marie Cacace, Drew University

New Postal Rates Will Increase Mail Fundraising Costs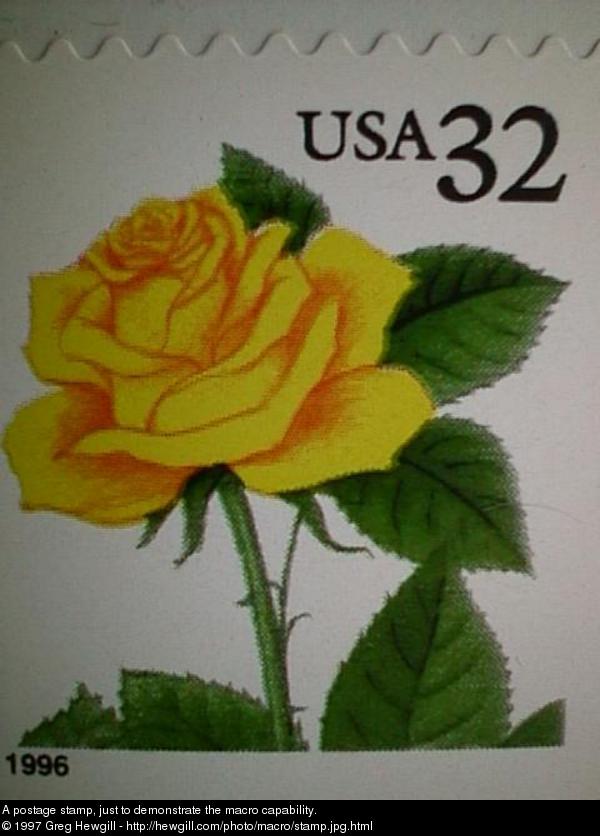 The Postal Rate Commission has recommended new postage rates for charities, to take effect in January, that would result in double-digit percentage increases in postage for some nonprofit mailings.
Under the commission's plan, charities that mail fund-raising appeals, newsletters, and other materials at "nonprofit standard" rates would see their postage rates rise by 3 percent next year. But charities that sort their mail in the order in which it is delivered, to earn discounts under "nonprofit enhanced carrier route" rates, would face increases of up to 12.3 percent.
While some nonprofit mail experts said they were dismayed by the potential double-digit percentage increase for carrier-route-sorted mail, others said they were not so troubled by the commission's recommendations, largely because its proposed rates would save charities an estimated $16.1-million next year compared to what they would pay under the Postal Service plan.
And, they noted, enhanced-carrier-route mail makes up only a small portion of all nonprofit mail: Last year charities mailed 2.7 billion pieces of such mail, compared with 11.8 billion pieces of nonprofit standard mail, according to the Postal Service.
Several nonprofit mail experts said that, while they are not happy about rates increasing in January, they are far more worried about what will happen in 2007, when the Postal Service is expected to seek another increase. Experts predict that the Postal Service will reconsider how it sets rates to ensure that postage for different classes of mail covers the cost of processing and delivery.

Yale Alum Ben Stein Questions Giving To The University
A $100 million anonymous gift to the Yale School of Music and recent editorials by Ben Stein LAW '69 questioning the value of alumni contributions have prompted mixed reactions from administrators and alumni on the role of financial gifts to Yale.
While some alumni said the University's $15.2 billion endowment should be adequate to cover operating expenses and additional large-scale funding from alumni is unnecessary, administrators said gifts of any size are vital for sustaining student programs at the University. Yale receives more than $20 million per year in unrestricted alumni gifts, which can be used at officials' discretion to keep overall costs down, Vice President for Development Inge Reichenbach said.
Stein, a lawyer and economist, recently wrote two columns in The New York Times that ignited debate over alumni donations. In his first piece, published Oct. 23, he questioned the need to donate to Yale when other causes and organizations need the money more. On Nov. 6, Stein wrote a second column in which he reevaluated his original argument and proposed reasons why alumni might give to their alma mater.
Yale President Richard Levin said his views are more in line with the latter column. Even small alumni donations are helpful, Levin said, as individual gifts cumulatively support fellowships, financial aid and other discretionary projects.
"For a private institution, it is our lifeblood," Levin said. "We wouldn't be able to do half of what we do without the support of our alumni. The amount that's given by people in small quantities adds up when you have tens of thousands of people participating."

Penn's Challenge Grant: You Write A $1.5 Million Check, And He'll Match It
A University of Pennsylvania trustee has given the school $14 million to launch a giving program meant to raise at least four times that amount.
George Weiss made the gift to challenge other donors to become part of the Men and Women of Pennsylvania program by making gifts of $1.5 million to the school. Each of their gifts will be matched by $500,000 of Weiss' gift, bringing the total gift to $2 million.
Weiss' gift can be used to match 28 $1.5 million gifts. As a result, it "all but guarantees that we will raise $56 million over a fairly short period of time," said Penn President Amy Gutmann.
Money raised by the program will go to provide financial aid for Penn students. It also will count as part of Penn's upcoming fund-raising campaign, which Weiss co-chairs, and which the school plans to announce publicly in the fall of 2007.
"As we prepare for the campaign, gifts of this nature are critical to building and sustaining momentum to take us forward," said John Zeller, Penn's vice president of development and alumni relations.

Flash: Web Technology Can Be Used To Say Thanks, Too
Institutions continue to make progress incorporating flash video technology into their Web and email communications. Yet, while you're crafting your award-worthy solicitation, don't forget the value of the technology in donor stewardship as well
Here's a sample flash video from the Fisher School of Business at the Ohio State University. It offers an additional expression of the school's appreciation of its donors, and also provides an additional opportunity to make a gift.

Quick Links...