Don't forget to
OFFICE HOURS
Monday & Thursday
1pm - 8pm
Tuesday & Wednesday
10am - 5pm
Closed Friday
2012
BOARD OF DIRECTORS
Lisa Leiby
President
Beverly Beach
Vice President
Geri Redfield
Secretary
Richard Smith
Treasurer
CALENDAR
Monday, January 16
CCLC Board Meeting, 4:00 pm, Adult Ed Conference Room, OPHS
Saturday, January 21
Tutor Training Class 9am-3:30pm
Adult Ed Conference Room, OPHS
Thursday, February 2
Annual Awards Dinner, 6:30 pm
St. Catherine's Catholic Church, 1649 Kingsley Ave.
Thursday, March 22
Annual Theater Night Fundraiser,
Orange Park Community Theater, 2900 Moody Rd.
TUTOR
CORNER
Need supplemental reading material for your literacy or ESL student? This link provides printable 2-page stories for adults from reading levels .7 to 4.5. The first page includes pre-reading activity along with the story and the second page provides comprehension questions. There is also an option for levels 5.0-8.0, as well as an online option for students who have or are learning computer skills.
Workshop from
Florida Literacy Coalition
A free online tutor workshop, "Meeting the Needs of Diverse Adult Learners" will be offered:
February 28th
12 pm to 1:30 pm
This interactive webinar reinforces that good teaching meets the needs and preferences of diverse adult learners including those with learning difficulties, or specific learning disabilities. Betsy Stoutmorrill will lead the workshop.
STUDENT
CORNER
Clay County's Adult and Community Education Department is now offering a morning ESOL classes, starting January18th, on
Mondays and Wednesdays from 10am till 12 noon There will be a placement test on January 11th and 12th. Tuition for the class is $30 per term for Florida residents. Two forms of identification that prove residency for one year are required. For more information or to make an appointment for the placement test, contact the Adult Ed office at (904) 272-8170.
For our students who are parents:
Download a free family engagement calendar in English or Spanish here
Volunteer Opportunity
CCLC seeks enthusiastic party-planners to help our events team pull together another awesome awards dinner. Need to be available the afternoon and evening of February 2nd. Call our Event Coordinator Linda Tanner at 904-449-4374 or the CCLC office at 904-272-5988 ASAP.

We will open the book. Its pages are blank. We are going to put words on them ourselves. The book is called Opportunity and its first chapter is New Year's Day.
~Edith Lovejoy Pierce
President Lisa Leiby
CCLC is heading into its 17th year as an organization devoted to adult literacy in Clay County. While we assisted over 200 adult learners in the past year, there are still many more individuals without basic English literacy skills to reach out to with our services.
Membership is one of the ways this organization stays strong and committed. A great big thank you to all members who recently renewed their membership!
Are you a member of Clay County Literacy Coalition? If you are, it is time to renew your membership. If not, then it is time for you to join! Membership dues are only $25 per year, and help pay for books and other organizational expenses. Your membership is valuable, and needed, in helping CCLC meet its mission. All donations to CCLC are tax deductible. We look forward to another year of accomplishments and personal successes with your generous support.
JOIN NOW
or bring/mail your payment to our office, located at Orange Park High School,Wing A: 2306 Kingsley Ave,
Orange Park, FL 32073
Best wishes to each one of you
for a New Year of Opportunity!
CCLC'S
Annual Awards Dinner:
FEBRUARY 2nd
CCLC invites you and your family to our Annual Awards Dinner!
Thursday, February 2, 6:30 p.m.
St. Catherine of Siena Catholic Church
1649 Kingsley Ave in Orange Park
This dinner is the one opportunity of the year to come together and celebrate! This dinner is also a Potluck, which means that everyone brings a favorite dish of food from their family or their country to share. Watch for your invitation and then please let us know how many from your family will attend by January 30th (904) 272-5988.
The highlight of the evening will be inspirational presentations from some of our own students. In addition, we'll honor the Student of the Year, Tutor of the Year, Volunteer of the Year and Business Partner of the Year.
Students and Tutors: there is still time to submit your nominations for these awards to the CCLC office. The deadline is January 15. Click here for the nomination form. Call Dianne at the CCLC office (272-5988) if you have any questions or need assistance.
Essays Wanted for the
8th Annual Florida Adult Learner Essay Book
The Florida Literacy Coalition is proud to announce the launch of the Annual Adult Learner Writing Campaign. Students from throughout Florida are invited to submit original short stories, poems, or autobiographical narratives to be included in a published book that will debut at the 2012 Florida Literacy Conference.
Adult learners and their tutors/teachers are encouraged to work together in writing, typing, editing, and submitting a written piece. We ask that completed essays be submitted along with the completed online form.
Please visit the Florida Literacy webpage for more information on how to submit essays.
>>Deadline for submissions is March 5, 2012<<
You can also download previous Adult Learner Essay books at the above link. CCLC is proud to have had published submissions the past several years, the most recent by Rose Nieto,"In My Words".
Upcoming Theater Night: A CCLC Favorite Fundraiser
This year's benefit performance, offered by Orange Park Community Theater on Thursday evening, March 22nd, is "Arsenic and Old Lace, " a classic comedy by Joseph Kettering. Mark your calendars now for this great opportunity to take your student on a field trip or treat some friends or family members to a fun night out, while benefitting CCLC.
Tickets will be available at the Awards Dinner on February 2nd and then at the office until they are sold out.
CONGRATS & BEST WISHES TO CCLC'S 2012 OFFICERS
The following officers were elected at the Board Meeting on December 19th:
President Lisa Leiby
Vice President Beverly Beach
Treasurer Richard Smith
Secretary Geri Redfield
Stay tuned as our officers introduce themselves in a future issue of the Literacy Link.
Heartfelt Appreciation to:
Barnes & Noble in Mandarin who again offered us the opportunity to wrap holiday gifts in exchange for donations to our organization.
CCLC's Rapid Wrapping Team: Martie Abernathy, Mary Jo Anderson, Deb Banks, Carmen Barrows, Beverly Beach, Dianne Costello, Lisa Leiby, Bobbi Moore, Blenda Morin, Nadia Pinkham, Lee Ann Reynolds and her daughter, as well as our valiant coordinator, Virginia Hash.
First Tutor Training Class of 2012: Jan. 21st
The next Tutor Training Class will be held on Saturday, January 21, 2012 from 9am-3:30pm. If you know of any friends, neighbors or family members who might like to start an exciting new chapter in their life-and for someone else, please let them know about volunteering to tutor an adult. Pre-registration is required. The office can send any prospective tutor a postcard or flyer with more information.
We express our most sincere congratulations to:
CCLC Student Giselle Garcia, who passed her Citizenship test in December. Please join us in welcoming her as a new U.S. citizen!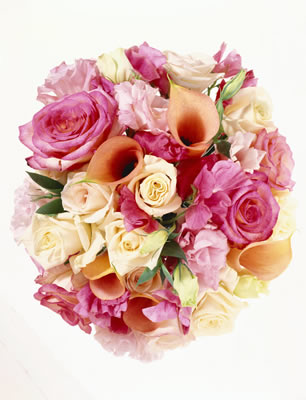 We would also like to send out a bouquet of get well wishes
to Virginia Hash,
who is recuperating from a recent illness.