Buy More
,
Save More Sale

Going on Now
Operation Write Home
Helping Heroes Stay in Touch with Home



This last year, Craft-e-Corner heard from a customer who volunteers her time for the Operation Write Home Organization. We supported the efforts of Renee Stuck at that time and would like to bring attention to this worthwhile group.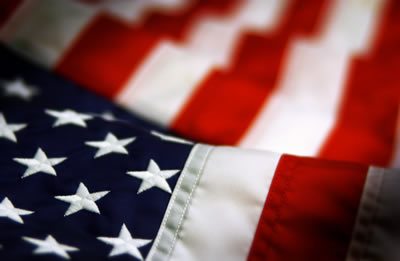 Their mission statement is as follows: "Supporting our nation's armed forces by sending blank handmade greeting cards
to write home on, as well as cards of gratitude to encourage them."
Today's Trivia Question
Which Cricut cartridge displays an image of a stork carrying a new baby?

A. A Child's Year
B. Just Because Cards
C. Nursery Rhymes
Click here to see answer
Quote of the Day
"Freedom is never free."
- Author Unknown

Connect with Other Crafters...
Trivia Question Answer:

C - Nursery Rhyme is laden with the lovely images of children's stories... even that curious story of how they got here.

Thanks for Reading
Greetings!
Is there a product you're looking for that we don't carry? Have a question, comment, or an idea that you think would be great for our newsletter?
We would love to get your input so we can better serve our customers. Send us an email to
marketing@craft-e-corner.com
. If we use your idea in a future newsletter you will receive a free gift.
Sincerely,
Craft-e-Corner Team
Happy Memorial Day

A Time to Celebrate, A Time to Remember

Every year, on the last Monday in May, people of the United States commemorate the men and women who died while in military service to their country. It began as Decoration Day, to honor those who gave their life during the Civil War. In the late 1800s, the name shifted to Memorial Day and gradually took on national significance. Our Canadian neighbors to the north celebrate Victoria Day in late May, as a similar tribute.

It's an emotional holiday; one that brings tears, lump in the throat sentiment and appreciation for the strength it takes to defend our country when called on. Ceremonies and parades with drums stir our thoughts; we salute the flag as a slight gesture, so slight compared to the great deed of those who were lost. Thank you to all families who gave a loved one for our continued freedoms.

The Best Glitter Glue is Here




We are Now Carrying Stickles



Some highly skilled artists paint the tiniest miniatures, using an eyelash for a brush. Flecks of color are added between heartbeats with a steady hand. You may not be that detailed in your work, but when it's time to add glitter to your designs, smudges and globs are just as disappointing. Don't take any chances; you want an intricate applicator for pinpointing the sparkle. You want acid free glue, color that's true, and easy clean up. Stickles were developed with those smooth qualities.

Like any glitter glue, you might have to needle the opening to dislodge a sparkle. Adding glitter to ribbons, grommets, or cuts should be the last dainty touch of a project. After application, make sure to give it enough time to dry. The thicker it is, the more time it will take, but your patience will pay off with shades from Black Diamond to Cotton Candy.

The Scrap Caddy is just One Product




But has Four Ways to Help You Get Organized



1. Scrap Caddy to hold Cricut cartridges, overlays and manuals
2. Extra Inserts to configure Scrap Caddy for your own cartridge storage needs
3. Straps to combine Caddies
4. NEW - Caddy Inserts to hold and conserve Stickles Glitter Glue





Not everyone has an exclusive crafting room, but we all spread our supplies somewhere when we want to create. A walk-in closet, basement corner or dining room table becomes our little world for inspiration. But whether we're in a closet or a get-away den, we need storage area and organization. The Scrap Caddy does both.

Finally, all of your cartridges can be in one secure and sturdy Caddy that is easily accessible. Adding separate inserts to stow more cartridges and then a strap to hold multiple Caddies makes travel easier. Like shelves in a library, order is brought to your collection.

Scrapcessories got innovative again with their practical Stickles holder. It fits in the Caddy snugly and holds up to 20 Stickles Glitter Glue bottles or most other 1 ounce containers. The shape allows for an upside down storage so every last bead of glue can be used.

If you're a person who likes to add a little shimmer to your cuts or stamp designs, treat yourself to the best. Treat yourself to Stickles Glitter Glues. Then if you like knowing where they are when you need them, try the Scrap Caddy with a Bottle Insert.


Scrapbook Ideas for a Military Tribute


Honoring Those Who Serve



From the

Stand and Salute
Cartridge
, "My Hero" was cut with a 3"x5" dimension. And using the blue Cricut Sophisticated Inks, an outline of the letters were drawn.
Stars of various sizes were also added from the Stand and Salute cartridge.
The "My Dad" message came out of the welding option in
Design Studio
and cut at 2.5" from the George Cartridge. A blue marker was used for this phrase, too. The page turned into a lasting remembrance from a wonderful day of return.
Crafting Tip of the Day


Saving you money

One way to use up paper scraps while saving money on embellishments is to cut the perimeter off of the large sheet that's left after it hosted smaller cuts. Do this through the use of pinking shears, a straight edge or a designer border cut. Then stretch and glue the strips as a frame for a new scrapbook page. Or take several paper strips, mix colors and patterns, and weave them together for an out of the ordinary plaid background.

Operation Write home


Continued...

As of this newsletter release, they have sent over 400,000 greeting cards to our military personnel. This is a volunteer organization with simple guidelines for making cards and an efficient process for getting those handmade cards out in time for Father's Day, Christmas, Easter... or for any day in between that a deployed individual may want to send a personal greeting home.

Below are samples of Renee's cards that she sends on. For crafters who have a flair for design, extra materials on hand, or who want an outlet for their creations, this is a special way to make use of your talents and give something back to our military.



If you're interested in supporting Operation Write Home or would just like to learn more about them, click on the following link. www.operationwritehome.org/