Prioritize the Health and Happiness of
Your Family!
The Aware Body Healthy Family Coaching Program will result in positive and lasting change for the entire family.

The program is designed for busy families craving more enjoyable time together. Our comprehensive program includes supportive and goal oriented scheduled appointments.
During the Program you and your family will work with
Health Coach Mary Serphos to:
Design, create, and implement innovative "real food" menu plans.
Partake in grocery store tours and cooking demos involving the whole family, resulting in budget friendly, quick and simple meals.
Learn nutritional information, tips, recipes and dietary theories.
Help your children become "nutritional detectives" and encourage them to focus on healthy ingredients while avoiding additives, chemicals, and artificial sweeteners.
For more information about the Healthy Family Coaching Program or to schedule an appointment, please contact
Mary Serphos at 415-412-5490
www.theawarebody.com

Check out "Flour Craft Bakery" and "Mariposa" for delicious gluten-free baked goods and treats - they are both located in Northern CA but ship all over the country. Flour Craft Bakery makes amazing gluten free brownies- as good if not better than "regular" brownies.
For a delicious lunch or quick dinner in San Francisco check out 2 wonderful places.
"Roam" in a word...amazing, and "Beautifull". Both of these relatively new restaurants are super fresh, healthy and fast!
Coming soon in San Rafael, CA..."Sans Gluten-Free Grocery"
And new in San Anselmo, CA..."Pomegranate Market" - an online marketplace.
Back to Top
Meditation for the Rest of Us
"The Aware Body Method"
Forget the notion that you need to spend an hour a day devoted to meditation. A perfect starting place: 5 minutes working up to 10 minutes and gradually up to 20 or 30 minutes when possible. My motto is "no pressure." Even if you can sit and breathe with your eyes closed for 2 minutes a day that will be helpful for your body, psyche, productivity at work, emotional and even physical health. The key to a "successful" meditation practice is consistency.
A few words of instruction: most important- keep in mind not to focus too much on rules and guidelines, rather let the process flow as naturally as possible, noticing what arises and witnessing all the feelings and bodily sensations that surface. I remember when I first started to meditate and was in a lot of pain physically and emotionally, I would often get up and stop my meditation because all of the "emotional material" coming up for me was so intensely painful, that it was hard to sit with. Over time that changed and now I practice, on average, 5 days a week.

Now that I have been consistent with my meditation practice, I am able truly practice being a witness. But, I am not perfect! Just the other day, I was in an emotionally painful place and got up from my meditation because I was frustrated. I didn't beat myself up about it but just let it be. Sure enough the next day my meditation was very different. Even skilled practioners go through challenging moments sometimes even more than beginners! Be gentle on yourself and call me if you have any questions.
Curry Pumpkin Soup
2 medium onions, chopped (about 1 cup)
1 medium carrot, chopped (about ½ cup)
1 Stalk celery, chopped (about ½ cup)
1 tsp. curry powder
1 tsp. pumpkin pie spice
2 15-oz. cans pumpkin
2 14-oz. cans reduced sodium chicken or vegetable broth
2/3 cup water
2 Tbsp butter (or olive oil or "ghee" which is clarified butter or Earth Balance or coconut oil)
1 cup half and half or light cream (substitute coconut or almond milk)
½ tsp. salt
¼ tsp ground black pepper
In 4 quart Dutch oven melt butter over medium heat or heat oil. Add onions carrot and celery. Cook 10 minutes stirring occasionally until softened. Add curry powder and pumpkin pie spice. Cook and stir 1 minute. Add pumpkin, broth and water. Increase heat to medium high and then bring to boiling. Reduce heat to medium-low. Simmer covered 15 minutes. Remove from heat, cool for a bit. In a food processor or blender add one third of the pumpkin mixture at a time, cover process or blend until smooth. Return all pumpkin mixture to the Dutch oven. Stir half and half, salt and pepper into the pumpkin mixture and heat through. Top with a green herb such as flat leaf parsley for garnish...and enjoy this warm soup on a chilly fall evening!
The ample Vitamin A found in the pumpkin and all yellow/orange vegetables especially is great for eye function, immunity and skin health.....
Eat Your Way to Health, Happiness and Fuel a Brighter Mood!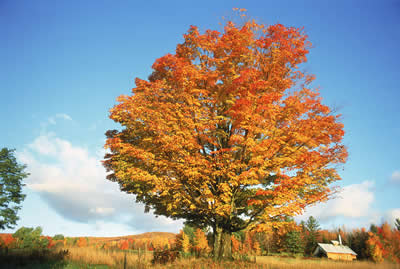 As the days get shorter and colder try boosting your body now to prepare for the late fall and winter.
It is possible to eat your way to health, happiness and fuel a brighter mood
.
Make an appointment with Certified Health Coach Mary Serphos to help your get your body correctly prepared for the late fall and winter months. I look forward to helping you make your health goals a reality.
Sincerely,
Mary Serphos
The Aware Body