Featured LEED Building
MSU Secchia Center

To De

Volunteers Wanted
Writers
We're looking for people who are interested in writing for our monthly column in MiBiz.
Marketing Chair
The Marketing and Communications Chair will lead the marketing and communication efforts. This member will be responsible for coordinating press releases, monitoring the website, and email communication for events and other USGBC West Michigan activities.
Please contact renae.hesselink@enichols.com for more details.
USGBC West Michigan
PO Box 6905
Grand Rapids, MI 49516
T: 616.301.6688
E:
admin@usgbcwm.org
www.usgbcwm.org
Mission:
To transform the way buildings and communities are designed, built and operated, in a way that improves the quality of life in West Michigan

To carry out our mission, we need great leadership. It is the time of year we hold our Board of Director elections.

USGBC West Michigan's mission is to:

To transform the way buildings and communities are designed, built and operated, in a way that improves the quality of life in West Michigan

Our Board of Directors not only determine the Chapter's mission and purpose but also manage the organization's resources; determine, monitor and strengthen programs and services for members; promote the organization's image; ensure legal and ethical integrity in the organization; help recruit new leaders; assesses and measure organizational performance; assists with fundraising/grant writing; and executes committee work when necessary. The Directors are the caretakers of the organization. Board meetings are held once a month and there is also an annual strategic planning session.

When elected to the board it is a two-year term with a term limitation of six years total. We hold elections in the October-November time frame, and provide an orientation for new Directors in December. Officer roles (Chair, Vice-Chair, Treasurer and Secretary) are determined at the January board meeting.

Are you up for this challenge? We have several openings to fill this year. Everyone seems to be busier than ever. Serving on a board or committee takes time and dedication to serve; however, it can also be very rewarding.

Currently, nominations are being accepted. To learn more about the responsibilities of being a board member, contact me or any of our current board members. Nominations are being accepted through September 30th. Please send nominations to the USGBC WM administrative assistant, Laura Melendez, admin@usgbcwm.org.

Click here to download nomination form.

I hope you will consider a board position. I am completing my 5th year on the board and it has been very rewarding. Over the years I have met so many interesting people. It has assisted me in developing my leadership skills further as well as gain more knowledge about the green building industry and LEED.


Renae Hesselink, LEED AP, Chair
renae.hesselink@enichols.com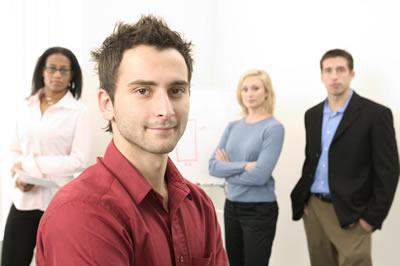 Welcome to all of our new and renewing members!
Paul Gordon, Comfort Systems USA
Albert Groenewold, Burgess Concrete
Daniel Schoonmaker, WMEAC
Donal Cok, AMDG Architects, Inc.
Our membership committee is looking for additional committee members. If you would like to be part of this committee please email,
admin@usgbcwm.org.
Visit our web site,
for more information about membership.
Mark Your Calendars for CEU Palooza

On Friday, October 14, USGBC West Michigan will be presenting an extraordinary event - CEU Palooza! At this all-day event you'll be able to choose classes that fit your needs. Not only will you increase your knowledge of green building practices, but you'll be earning CEU credits. Each class equals one CEU credit.

By attending the CEU Palooza, LEED Professionals can maintain their credits. Credential maintenance is the continuing education completed by LEED Professionals to maintain current knowledge of green building practices and LEED. Credential maintenance requirements ensure the LEED Professional Credentials maintain their relevance and significance in a constantly evolving industry. LEED Professional Credentials demonstrate current knowledge of green building technologies, best practices, and the rapidly evolving LEED Rating Systems. They show differentiation in a growing and competitive industry, and they allow for varied levels of specialization.

Click here for more details.




Emerging Professionals to Help with River Clean Up
For the fall kick-off event, please join the USGBC West Michigan Emerging Professionals group on October 1 for the 8th Annual Mayors' Grand River Cleanup.
The USGBC West Michigan Emerging Professionals group is looking for activist. We are a diverse group who are passionate about the built environment's role in the sustainable future. If you're interested in getting involved or if you are just curious, come help us clean up the river in the morning and recharge at MadCap with some coffee immediately following the event.

Click here for more information about the 8th Annual Mayors' Grand River Cleanup
Branches of USGBC West Michigan
The USGBC West Michigan Chapter serves over 30 counties in the state of Michigan. To better serve our members we have set up branches throughout the West Michigan region. This us allows to provide better opportunities for our members to become more engaged and participate in educational programs.

Currently, we have two branches - Southwest Michigan serving the Kalamazoo area and south, and the Heart of Michigan Branch serving the Lansing area.

Click here for more information about each branch.
Heart of Michigan Branch LEED-NC Interest Circle

The next LEED-NC Interest Circle meeting is at 3:00pm on Thursday, September 15th, 2011.


Topic: LEED 2012 Lighting-Related Credits, High Performance Lighting & West Michigan Illuminating Engineers Society

Content: Kane Howard and Kim Ebers will discuss:
Proposed changes for 3 LEED credits
High performance lighting systems - T8 vs. T5, LED vs. Induction, new trends
Discuss IESNA - its purpose with lighting and relationship with USGBC
Kim Ebers from Crites Tidey Associates will present examples of various light fixtures

Location: 208 N. Capitol Ave., Lansing MI 48933. We will meet in The Christman Building lower level Training Room at 3:00pm








Advancements Being Made in all 50 States

The U.S. Green Building Council (USGBC) released a report highlighting positive green building policy advancements being made in all 50 states. The report, "Advancing Green Building Policy in the States: 2011 Victories from Alabama to Wyoming," showcases actions that states are taking to transform the market, despite a struggling economy.

Read the press release


Lead an Interest Circle
Make a tax-deductable contribution to your Chapter.
Support the Chapter with your continuing membership, so that we can support you.
Send newsletter content to admin@usgbcwm.org. Articles welcome!
Contact

Trisha Spaulding with articles for our monthly radio show. WGVU FM airs a 20-minute interview show the fourth Monday of each month titled Getting Green - Hosted by Shelly Irwin. It's an opportunity to educate and communicate all things green. We are looking for ideas, topics and potential guests.

You can call Trisha at 616-574-0220 or cell: 616-901-7316.