PERSONAL EMPOWERMENT SERIES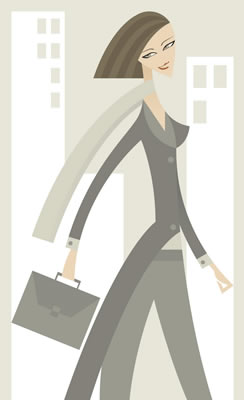 Mindmapping
Power Tools
Law of Attraction
Mar 18,25
April 1,8,15,22
$45/session or
$240 all 6
FENG
SHUI WORKSHOPS
Feng Shui 101
Create a sense of well-being in your home or office with optimal energy flow, element balance and yin/yang harmony.
March 15
Feng Shui Fashion
Choose your clothing to reflect your energy and elemental character. Boost your confidence and self-esteem.
March 22
Call Pat to reserve your place:
613-885-1857
Springtime Inspiration

Minus 14 degrees last weekend, a windchill factor of -25 C. March definitely roared in like the proverbial lion!
Brrrrr.

However as seasoned Canadians we know that, as usual, this too shall pass. Very soon nature will begin to renew itself, full of infinite abundance and growth.

Thoughts will turn to rebirth and expansion - inspiration for flourishing projects and new ideas.

In anticipation of this energy surging in, now is an excellent time to clear out clutter and prepare for revitalization.

Look at the items that surround you. Do you really value them? Or have you become so attached to them that they, in reality, possess you? Are you holding on to things because of happy memories? Or rather, is it a sense of obligation, poverty consciousness, or fear? If so, they are probably blocking the natural flow of energy and your own progress with it. It's time to clear them out!

The key to success is to begin with a small area: a file cabinet, a drawer, or a cupboard. Check out one of my online student's work for

inspiration.

Now go through your chosen area carefully, evaluate each item. Ask yourself the following questions: Did I use it in the last six months? If you didn't, out it goes. Is it something I love? Yes? Then it stays! Does it contribute to my happiness? New income streams? If not,say bye bye!

Once you have sorted things out...and be firm with yourself here, pause for a minute and acknowledge your achievement. Give yourself a verbal pat on the back.

Next step: tackle another area, being mindful of how great that feels. You are creating the space for fresh new things to come into your life. Be ready when Spring, pregnant with promise, finally breezes in.
Fame + Reputation = Acknowledgement
With this season of new beginnings, are you planning to start a business? Reactivate the one you have now? Or would you simply like to receive more acknowledgement and appreciatoin from your family or friends? An effective Feng Shui tip to achieve this is to enhance the Fame and Reputation part of your home or office - the area which is opposite your main entrance, at the back and centre of the building or room in question. Bring in anything representing the fire element - the colour red, candles, an animal photo or sculpture, a triangular or conical object.
Keep firmly in mind what your desired outcome is, remembering also to give yourself the recognition you deserve. Create an affirmation of what you wish to achieve. Visualize a clear intention of your goal. And each time you look at that part of your home, remember it. Amazing what the results will be. Try it consistently and let me know what happens!
Feng Shui Newletter Archives

In response to requests, I am thrilled to announce that past newsletters from September 2008 onward are now available on my website and can be found by clicking here. While on the site, please feel free to explore it and let me know if there is anything else you would like to see included.
"Spring is when you feel like whistling even with a shoe full of slush." -- Doug Larson
Cheers,
Pat Hyduk
Director, PMH Consultants
Schedule of Events
March 12
Real Estate Staging
with Feng Shui, Bloomfield
March 14, Power Tools, St Lawrence College
March 15 Feng Shui 101-An Introduction, Bloomfield
March 18 MindMapping+Power Tools**:Session 1, Bloomfield
March 22 Fashion Feng Shui, Bloomfield
March 24 Personal Empowerment, Trenton
March 25 Mindmapping+Power Tools:Session 2, Bloomfield
April 4 Fashion Feng Shui, private session, Kingston
* continues every Tuesday for 6 weeks, 6.30 - 9.00 pm
**continues every Wednesday for 6 weeks, 6.30 - 9.00 pm
NOTE: All courses in Bloomfield will be held at
Angeline's
Restaurant Inn and Spa.