NAC&U Members
Arcadia University
Belmont University
Butler University
Drury University
John Carroll University
Hamline University
Hampton University
Ithaca College
Manhattan College
Nazareth College
North Central College
Pacific Lutheran Univ.
Samford University
Stetson University
The Sage Colleges
The Univ. of Scranton
University of Evansville
University of Redlands
Valparaiso University
Wagner College
Westminster College
Widener University
Nazareth College Launches Distinctive Toxicology Program
Plus New Programs Throughout the Consortium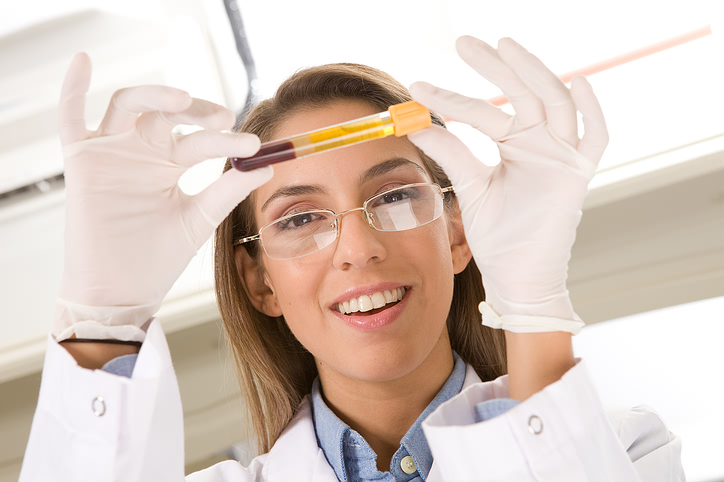 With a new semester right around the corner, it's a good time to take a look at exciting new programs starting this fall, including a unique toxicology degree at Nazareth College.
Nazareth's new bachelor degree program in toxicology is one of less than a dozen undergraduate toxicology programs in the country and one of only two programs offered at a small, private liberal arts college (the other being Ashland University in Ohio). The genesis of this program was because of factors both on- and off-campus.
Learn more about Nazareth's program and new programs at North Central College, University of Redlands, Hamline University, University of Evansville and Stetson University.
New Videos on YouTube
What does a college president do? See how
President Guarasci
of
Wagner College
spends his days in our video favorites on
NAC&U's YouTube channel
.
Characteristics of Excellence in Undergraduate Research, Edited by Nancy Hensel, Available for Download
The Council on Undergraduate Research recently published "Characteristics of Excellence in Undergraduate Research," edited by NAC&U President Nancy Hensel. It includes comparisons of successful undergraduate research at different institutions, practical guidance for implementing and sustaining collaborative research at single institutions, and methods for encouraging undergraduate research within consortia.
Brian Levin-Stankevich Talks About Role of NAC&U in Decision to Become Westminster President
In his first radio interview as president of Westminster College, Brian Levin-Stankevich talked about his decision to take on his new role and how NAC&U affected his choice.
Wagner Picked for Major Assessment Study
The Council of Independent Colleges recently announced that Wagner College and 39 other colleges and universities will be part of a new group supported by the Teagle Fund, the Engaging Evidence Consortium, that will use assessment data to guide campus projects designed to improve student learning. The projects conducted by the 40 different institutions will be quite varied, but all will focus on assessing and improving teaching and learning at the university level.
Wagner College's project will examine how "digital storytelling" - the creation of student-made video essays - helps students reflect on their personal experiences and what they have learned. The "laboratory" for this study will be a first-year learning community - an interdisciplinary combination of courses with a focus on reflection, writing and a service-learning project - taught by history professor Rita Reynolds and Stephen Preskill, professor of civic engagement and leadership. Called "The Quest for Equality," this L.C. will expose freshmen to the history of the American Civil Rights movement as well as the concept of "childism" in America.
NAC&U Members Listed in the 2013 Fiske Guide to Colleges
Butler University, Ithaca College, Stetson University and the University of Redlands were named among approximately 300 institutions in the 2013 Fiske Guide to Colleges.
Butler University was named a "Best Buy" school in the guide - one of only 21 private schools and 41 nationwide to receive that designation this year. This is the second consecutive year Butler has been named a "Best Buy."
Chronicle of Higher Education names North Central, Westminster on 2012 Great Colleges To Work For List
North Central College and Westminster College rank among the best colleges in the nation to work for, according to The Chronicle of Higher Education. Results of a study released Aug. 6 in The Chronicle's fifth annual report on The Academic Workplace are based on a survey of nearly 46,000 employees at 294 colleges and universities. Read more.
NAC&U Members Make the Forbes.com
List of the Nation's Top Colleges
Belmont University, Butler University, Drury University, Hamline University, Ithaca College, John Carroll University, Manhattan College, North Central College, Pacific Lutheran University, Samford University, Stetson University, Russell Sage College, The University of Scranton, University of Evansville, University of Redlands, Valparaiso University, and Widener University are among 'America's Top Colleges' according to the latest rankings by Forbes.com. Read more.
Awards and Accomplishments
Sage President Susan Scrimshaw
Experiential Learning & Undergraduate Research
Kevin Fischbach in the Philippines
Just For Fun
It's a Bird, It's a Plane, It's... President Parnell?
Drury University President Todd Parnell celebrated his 65th birthday in a lofty way last month.
"I'd always wanted to go skydiving, but I'm afraid of heights. I'd just never worked up the nerve," he said. "Then Charles Taylor (vice president of academic affairs) went skydiving with his parents for their 63rd anniversary. It piqued my interest again." Read about his adventure.