Customer Service from Signs & More
At Signs & More, our customers' needs are our top priority. We do everything we can to insure that our customers have a great experience with their sign purchases.
Here are some things that sign customers can do to help make their signage purchasing experience the best possible:
1) TIME - give us plenty of notice when ordering your signage! Of course, some things do come up at the last minute! We understand that. Just be mindful of the fact that we work with deadlines and time frames with many customers at a time. We generally will work over-time to help our customers. However, there are times when we are just not able to do this. With that in mind, as much lead time as possible is very much appreciated. Also, let us know the date when you really need your signage!
The Signs & More Team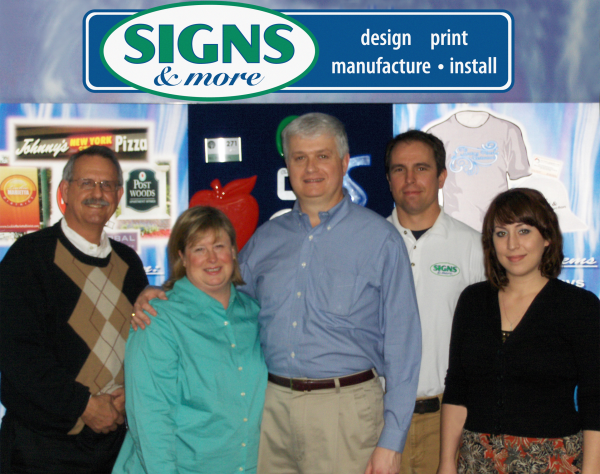 2) AVAILABILITY - let us know the best way to get in touch with you! We need an email address and a phone number to best service you. We will be sending you proofs of your work as soon as we can. You will need to approve this work before we will order any materials and make any signage. (So be sure to check your email!) For our more costly projects, a deposit will need to be collected before materials are ordered. Thank you for your help with this.
Sign Manufacturing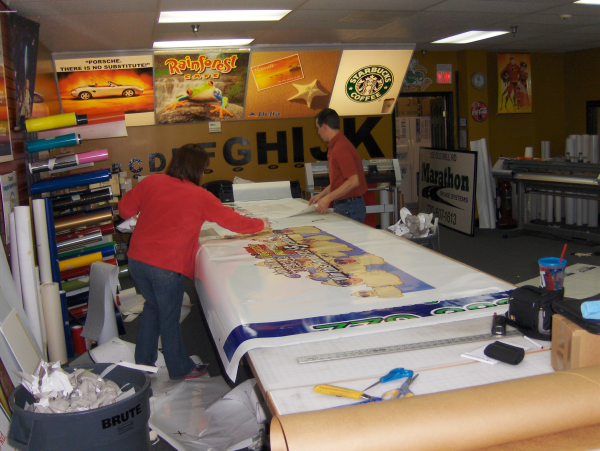 3) DELIVERY - your project is complete! Now - how do we get it to you? If you are in the area, we invite you to stop by our showroom. We love our customers to see our facility and where their signs are manufactured! We also will deliver to you whenever physically possible within the time frame that your signage is needed. In some rare cases, delivery may not be possible. We will alert you to this ahead of time.
Happy Customer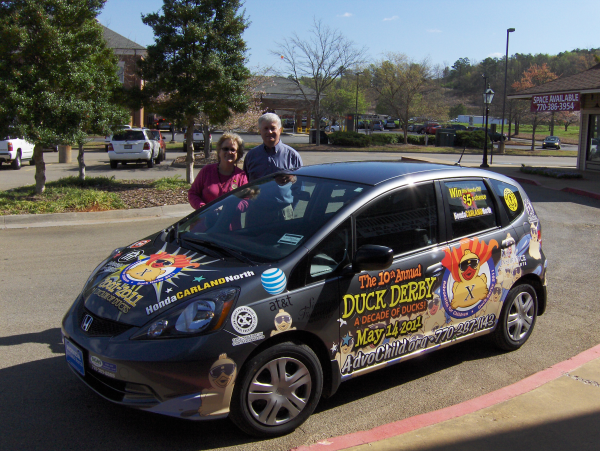 4) SATISFACTION - our number #1 Goal! Please give us feedback - both the good and the bad! We are in a constant state of improvement and want to give our customers our best. Your suggestions and honest critiques help us to be continually improving.
SEE WHAT OUR CUSTOMERS HAVE TO SAY
"Bill Swanson and his team at Signs & More added the finishing touches to MUST Ministries' new 30,000 sq. ft. center. Their technical advice and experience were invaluable to us. They demonstrated the highest degree of professionalism while attending to every detail. The results are stunning."
-John Moeller, Executive Director-MUST Ministries
"Good signs sell product. Great signs sell more product! I have been incredibly pleased with the quality and service of Signs & More."

-Mike McMahan, Developer-Paulding Construction Solutions
"I am more thrilled with our NEW AWNING from Signs & More. It was a very positive experience. The signage has been a huge improvement for our shop and downtown Alpharetta Georgia as a whole. I know we made the right decision in choosing Signs & More for our new look. Thank you!"

-Allison Schrade, Owner-Alpharetta Flower Market

OUR GUARANTEE

Signs & More, Inc. is committed to Customer Satisfaction and Doing the Right Thing. Our Guarantee is that we will Honor our Promises and Stand Behind our Work 100%. If any of our products or services are not to a customer's satisfaction, we will do everything within reason to correct the situation.