Weekly Update - September 12, 2011
Ten Years Later
In This Issue

For most of us, 9/11 feels like yesterday. For a younger generation, Sunday's services etched a memory of that day onto minds too young to recall it. Three-thousand-six-hundred and fifty-two days have since passed, but as New York City Mayor Michael Bloomberg so poignantly stated, "We can never un-see what happened here." While most Americans wish they never had to witness the events of that defining day, they are equally determined never to forget them.

The 10th anniversary closed a decade that witnessed two wars, massive changes in national security, the Great Recession, and most recently, the death of the elusive terrorist who masterminded the attack. And no longer is ground zero merely a reminder of what was, but a symbol of rebirth. With the breathtaking National September 11 Memorial now open and the yet-to-be-finished Freedom Tower rising 961 feet above the street where 2,983 lost their lives, history remembers the resilience of the human spirit.

The financial world also stands changed by the events of September 11. Once the physical financial center of the country, the area near ground zero has become largely an upscale residential neighborhood. Pre 9/11, tourists could visit the New York Stock Exchange and stand in a galley to watch the trading, but not anymore. Even though the building itself sustained no damage when the Twin Towers fell, the exchange has since been considered a target and the visitor center remains closed. On the floor of the exchange, traders must now go through security barriers and x-ray machines under the watch of armed officers - something those who have flown on a commercial airliner since 9/11 can relate to.

While Sunday marked a day of reflection and tears for many of us, and while both the tragedy and heroism of 9/11 will long be remembered, Americans will move forward this week. Concerns surrounding Europe's debt crisis will rear their ugly heads again, and headlines about stock market volatility will doubtless be featured in the news. And when they are, we would all do well to keep things in perspective and be thankful for the life we enjoy, even if it has been altered by the events of September 11th, 2001.

ECONOMIC CALENDAR:
Tuesday - Import and Export Prices, Treasury Budget
Wednesday -Producer Price Index, Retail Sales, Business Inventories, EIA Petroleum Status Report
Thursday - Consumer Price Index, Empire State Mfg Survey, Jobless Claims, Industrial Production, Philadelphia Fed Survey
Friday - Treasury International Capital, Consumer Sentiment



Performance

Notes: All index returns exclude reinvested dividends, and the 5-year and 10-year returns are annualized.
Sources: Yahoo! Finance, MSCI Barra. Past performance is no guarantee of future results.
Indices are unmanaged and cannot be invested into directly. N/A means not available.
Headlines
Moments of silence were observed in New York City Sunday on the 10th anniversary of the terror attacks that destroyed the World Trade Center and killed nearly 3,000 people. "Ten years have passed since a perfect blue sky morning turned into the blackest of nights. Since then, we have lived in sunshine, and in shadow," said New York City Mayor Michael Bloomberg.[1]
China's record imports and a rebound in lending signaled strength that offers a bright spot in a global economy contending with Europe's debt crisis and weakening U.S. job gains. Government reports in the past two days showed that shipments from abroad jumped 30% and new local-currency loans were a more-than-forecast 548.5 billion yuan ($86 billion).[2]
The average price for regular gasoline at U.S. filling stations rose 5.76 cents to $3.6669 a gallon last week.[3]
Bank of America Corp. is preparing to slash 40,000 or more jobs and close 10% of its branches nationwide. The details of the plan were not officially announced, but the information was disclosed by three Bank of America executives who have been briefed on the plan but were not authorized to speak publicly.[4]


"The human spirit is stronger than anything that can happen to it." - C.C. Scott

Roasted Asparagus with Garlic-Lemon Sauce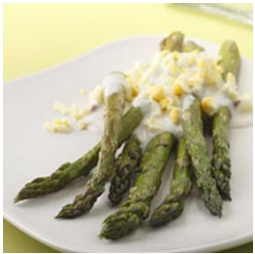 From: Eating Well

Ingredients:
2 bunches asparagus, (about 2 pounds), trimmed
2 teaspoons extra-virgin olive oil, divided
1/8 teaspoon salt
2 tablespoons low-fat mayonnaise
2 tablespoons shredded Parmesan cheese
2 tablespoons water
2 anchovy fillets, minced
1 small clove garlic, minced
1 tablespoon lemon juice
2 chopped hard-boiled eggs (optional)

Directions:
1) Preheat oven to 425 degrees F.
2) Toss asparagus with oil and salt in a large bowl. Spread on a baking sheet and roast, stirring once halfway through, until tender, 15 to 20 minutes.
3) Combine mayonnaise, Parmesan, water, anchovies, garlic, and lemon juice in a small bowl. To serve, drizzle the asparagus with the sauce and top with hard-boiled egg (if using).





Practice your Putting at Home
Believe it or not, 40% or more of the strokes you make take place on the putting green. And yet, so often, the club responsible for so many strokes receives the least amount of quality practice time.
You can even practice your putting while at home. Here's an old Arnold Palmer tip: On a smooth floor (cement, wood, linoleum, etc.) throw down a nickel and putt it around the room without scuffing the floor or missing the nickel. If you can execute this drill consistently, you will see your putting improve. Plus, it's fun. One note: Be careful not to scratch your floors.

Vitamin D and Sunshine
Most Americans are Vitamin-D deficient which can lead to health risks like osteoporosis, heart disease, and high blood pressure. The main sources of Vitamin D are sunlight, foods, and supplements. The National Institute of Health recommends that adults get 15 mcg per day. While sunlight is the most efficient way to get the full daily dose of Vitamin D, be careful not to indulge more than 15 minutes at a time, a few times a week. And always wear sun protection if you plan to spend extended periods of time in the sunshine.
Water Conscious Watering
Americans waste millions of gallons of water in gardens and lawns each year. Regularly check your sprinkler system and adjust sprinklers so that only your lawn is watered, not sidewalks or driveways.
Share the Wealth of Knowledge!

Please share this market update with family, friends, or colleagues. If you would like us to add them to our list, simply click on the "Forward email" link below. We love being introduced!




Investing involves risk including the potential loss of principal. No investment strategy can guarantee a profit or protect against loss in periods of declining values.
The Standard & Poor's 500 (S&P 500) is an unmanaged group of securities considered to be representative of the stock market in general.
The Dow Jones Industrial Average is a price-weighted average of 30 significant stocks traded on the New York Stock Exchange and the Nasdaq. The DJIA was invented by Charles Dow back in 1896.
The MSCI EAFE Index was created by Morgan Stanley Capital International (MSCI) that serves as a benchmark of the performance in major international equity markets as represented by 21 major MSCI indexes from Europe, Australia and Southeast Asia.
The 10-year Treasury Note represents debt owed by the United States Treasury to the public. Since the U.S. Government is seen as a risk-free borrower, investors use the 10-year Treasury Note as a benchmark for the long-term bond market.
Google Finance is the source for any reference to the performance of an index between two specific periods.
Opinions expressed are subject to change without notice and are not intended as investment advice or to predict future performance.
Past performance does not guarantee future results.
You cannot invest directly in an index.
Consult your financial professional before making any investment decision.
Fixed income investments are subject to various risks including changes in interest rates, credit quality, inflation risk, market valuations, prepayments, corporate events, tax ramifications and other factors.
These are the views of Platinum Advisor Marketing Strategies, LLC, and not necessarily those of the named representative or named Broker dealer, and should not be construed as investment advice. Neither the named representative nor the named Broker dealer gives tax or legal advice. All information is believed to be from reliable sources; however, we make no representation as to its completeness or accuracy. Please consult your financial advisor for further information.
By clicking on these links, you will leave our server as they are located on another server. We have not independently verified the information available through this link. The link is provided to you as a matter of interest. Please click on the links below to leave and proceed to the selected site.
[1] http://www.cbsnews.com/stories/2011/09/11/national/main20104450.shtml
[2] http://www.bloomberg.com/news/2011-09-11/china-strength-defies-hard-landing-scenario.html
[3] http://www.bloomberg.com/news/2011-09-11/u-s-gasoline-rises-5-76-cents-to-3-69-a-gallon-survey-shows.html
[4] http://www.latimes.com/business/la-fi-bank-america-jobs-20110910,0,4275951.story