UC Garden Clippings
University of California Botanical Garden
August 2012 - Vol 4, Issue 1
Quick Links

---

---

Landscape Cacti &
Succulents Nursery

Tropical & Indoor Plants Nursery

---

ON DISPLAY | Natural Discourse

Photo | Mitchell Maher

---

SAVE THE DATE! Fall Plant Sale

See below for details.

---




Staghorn Fern in the
Australasia Area

When talking about ferns many of us immediately think of lush, green settings in woodland or tropical habitats. While they certainly grow in these settings, ferns as a group occur in many different habitats and are quite versatile. People are often surprised to know that certain ferns are adapted for life in the desert. The Xerophytic Fern Display that runs along the side of the Arid House showcases these dry growing gems.

A number of ferns, found in our Aquatic Plant Display, are fully aquatic and look in no way like a traditional fern. Some ferns climbs, and many, like staghorns, are epiphytic. The Garden has a lovely collection of tree ferns that form a striking display in the Australasian Area. Native ferns with relatively low water requirements, including sword and maidenhair ferns, are found throughout the California Area. The Garden collection contains over 350 fern species, making it one of the largest fern collections in North America. Ferns are found in all of the Garden's biogeographic collections, and in addition to the special displays mentioned above, tropical fern species are displayed in the Orchid, Fern and Carnivorous Plant House.

---

Members' Horticultural Walk:

Ferns
Thursday | August 23 | 1 - 2:30 pm Chris Carmichael, the Garden's Associate Director for
Collections and Horticulture, will guide you through the
Garden's exceptionally rich collection of ferns. In addition
to tropical species grown in the greenhouses, ferns are found
in all the biogeographical collections of the Garden, including
the New World Desert! From native to exotic, there are many ferns suitable for your Bay Area garden. Free. Members only. Registration required. Call 510-643-2755




Propagator's Choice


Dwarf Hard Fern | Blechnum penna-marina

Blechnum penna-marina is a great evergreen groundcover fern with fronds under a foot tall. It has a natural range that spans from Chile and adjacent areas of Argentinabut it is also found in Australia and some Pacific islands. It does well in shade or almost full sun if provided with enough water and is hardy to 25ᵒF. Emergent fronds are a bronze color turning to a glossy, rich green. It will do well in a sunny alpine setting, in pots on your patio or in your woodland garden.

It looks especially nice when planted among rocks or logs. We are offering 1 gallon pots of this gem for $10.00.

---

Saturday Native Plant Sales

Starting this August 4, the UC Botanical Garden will be opening up their Native Plant Propagation Area to the public for sales every Saturday morning from 10:30 am until 1:30 pm. We will also remain open on Thursdays during the same hours. Our selection has improved greatly and the plants are robust and healthy. Our knowledgeable volunteer propagators will be on hand to help with your selections. For more information: http://ucbgcn.blogspot.com/
Summer Concerts Continue!
August 2nd through 30th, the Garden's Redwood Grove is enchanted by live music after hours as the
Summer Concert in the Redwood Grove
series continues. The stellar line-up of diverse local musicians in our can't-be-beat venue has everyone raving about the series and calling it the "Stern Grove of the East Bay". Tomorrow, come hear two sirens play dark & pretty neo-folk tunes. Emily Jane White is rooted in haunting country blues, while Foxtails Brigade has a Victorian chamber-pop sound all their own.
Buy online now
to guarantee a ticket.
Bring a picnic and enjoy music during this last month of golden summer!
Thursdays 5:30 - 7:30 pm

Redwood Grove door opens: 5:00 pm
Ticket includes admission to the Garden before 4:30 pm.
Space is limited an
d we expect some shows to sell out early.
BYO picnic, drinks, and warm clothing (it may get chilly).
We encourage you to purchase tickets online.

Click HERE for COMPLETE CONCERT LINEUP and band links.
Emily Jane White + Foxtails Brigade
Thursday | August 2 | 5:30 pm
Americana folk and blues with strings and neo-Victorian fairy-tale chamber pop.
REGISTER ONLINE!
Doors at 5:00; show at 5:30. Tickets required: $12, $10 members; Youth $5; Under 5 free
Rupa & the April Fishes + Quinn DeVeaux
Thursday | August 9 | 5:30 pm
Nomadic roots rock and early blues dance rhythms. REGISTER ONLINE!
Doors at 5:00; show at 5:30. Tickets required: $15, $12 members; Youth $5; Under 5 free
Ticket prices range between $5 - $15/concert
Purchase your tickets in advance (online)!
Garden Shop Volunteers Wanted!

Do you like plants and botanically themed books and gifts? Do you enjoy working with the public? Do you want to give back to your community? Come and volunteer in the Garden Shop! UC Botanical Garden Shop volunteers sell gifts, plants, books, greet visitors and provide information about the Garden and plants.The Garden Shop generates much-needed revenue for UCBG.

Contact the Volunteer Coordinator at perry@berkeley,edu
for more information.
Read more. . .
Explore the Garden with Membership
Fiddleheads
Let the Garden be the perfect place to renew your artistic energy. The Garden is a living museum which unveils a changing aesthetic season by season so

there is always something new to behold and treasure. This summer the Garden's Natural Discourse exhibition, concerts and creative workshops bring even more inspiration to your Garden visits. Garden members enjoy exclusive monthly members-only horticulture walks and discounts on exciting programs like the Natural Discourse Poetry Walk on August 22, PhotoBotanic with Saxon Holt on August 25, Pine Needle Basketry on September 1 and on Summer Concerts in the Redwood Grove tickets throughout the season. And, of course, members always enjoy FREE Garden admission throughout the year! We offer many different levels of membership - there's sure to be one that's just right for you!

Traveling this vacation season? UCBG members get reciprocal privileges and discounts at over 270 gardens, arboreta and conservatories across the nation! Now including the Conservatory of Flowers in Golden Gate Park! View details here.

Discounts for Members


Summer Birding Walk

Saturday | August 4 | 9 - 10:30 am
Listen to the sounds of summer! Join Phila Rogers, expert birder, and Chris Carmichael, the Garden's Associate Director for Collections and Horticulture, on a morning walk to discover the Garden's bird life. Advance registration required: $20, $17 members. REGISTER ONLINE!


Five Ways to Join

On-Site: Stop by the Garden Kiosk

Phone: 510-643-2755 x0

FAX: 510-642-3012

Mail: 200 Centennial Dr · Berkeley · CA 94720

Membership questions: Suzanne Field, 510.643.1924 or
gardenmembership@berkeley.edu
.
August Books - Life After Lawn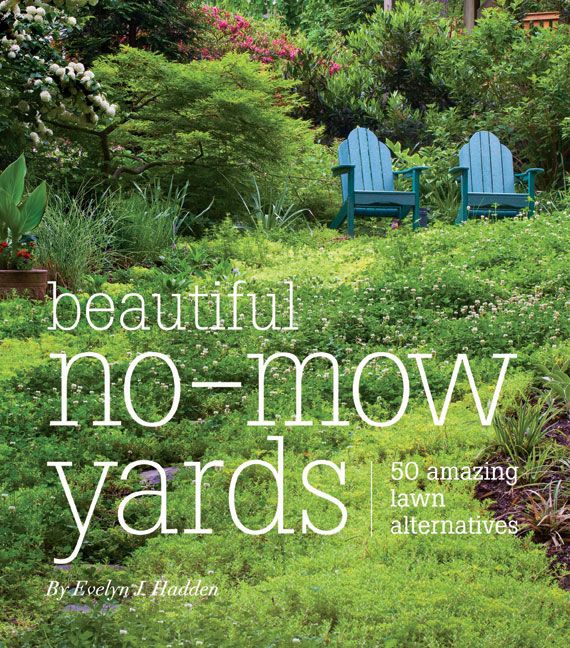 Does your lawn make your water bill skyrocket?
Does your lawn prevent you from taking a longer vacation? Do you want to redesign your lawn but do not know where to start? Anthony Garza, Supervisor of Horticulture & Grounds of the UC Botanical Garden, suggests a few excellent books for regionally appropriate lawn alternatives.
Reimagining the California Lawn: Water-conserving Plants, Practices, and Designs by Carol Bornstein, David Fross, and Bart O'Brien ($27.95) offers practical solutions for our climate. Beautiful No-Mow Yards: 50 Amazing Lawn Alternatives by Evelyn J. Hadden ($24.95) provides a guide for transforming your lawn into a livable garden.
The American Meadow Garden: Creating a Natural Alternative to the Traditional Lawn by John Greenlee and Saxon Holt (hardcover $34.95) proposes a shimmering mini-ecosystem, in which regionally appropriate grasses combine with colorful perennials to form a rich tapestry that is friendly to all life. Gorgeous photography by Saxon Holt visually illustrates the message with stunning examples of meadow gardens from across the country. Holt will share his photography technique at the PhotoBotanic Workshop on August 25th.
All of these books are available at the The Garden Shop.
Proceeds from The Garden Shop benefit the Garden.
Save the Date!

FALL PLANT SALE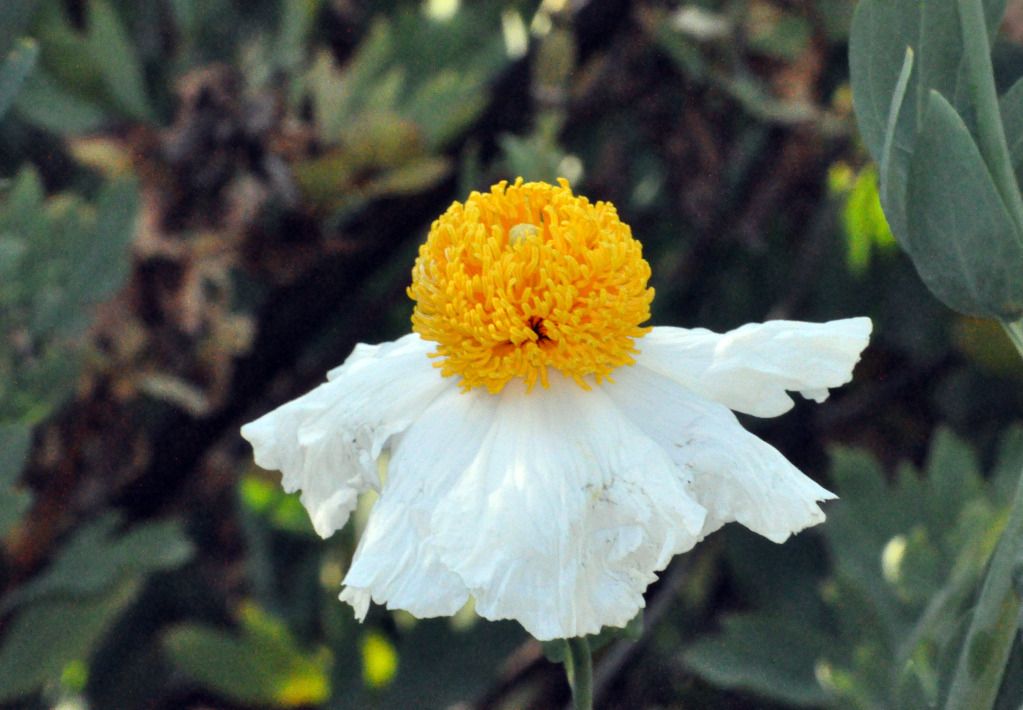 Matilija Poppy | Romneya coulteri
Photo | Melanie Hofmann
Members | 9 - 10:30 am
Public | 10:30 am - 2 pm
Get a head start at our eagerly anticipated fall sale. We specialize in regionally appropriate, Mediterranean climate plants including California natives, and plants from South Africa, Australia, the Mediterranean region, and South America. We also have the exotic and unusual.Our wide variety of plant offerings will appeal to everyone.
P.S. We are looking for sponsors to support our annual Fall Plant Sale! Click HERE for more information on becoming a sponsor to this popular event.
Manage Your Subscription
The UC Garden Clippings is a publication of the University of California Botanical Garden at Berkeley. You can manage your subscriptions to Garden electronic publications by choosing
Update Profile/Email Address
at the bottom of the newsletter. The
Update Profile/Email Address
feature provides subscription options, allowing you to select those garden publications you wish to receive. Select
Safe Unsubscribe
to remove your email address from all UCBG electronic publications. The Garden offers five email publications:
UC Garden Clippings:

This is a monthly newsletter featuring garden events and stories.

Updates:

Occasional brief emails are sent to highlight special garden events.

Plant Deck:

This is a monthly email describing plants available for purchase in the Garden.

Garden Clubs:

This is an occasional publication describing special events and opportunities for garden clubs and plant societies.

Tours:

Be the first to know when the Garden has a new tour available for schools and other groups. Get details on arranging tours for your group.
Botanical Art: You''ll receive exclusive information about classes and exhibitions.
Editor: Vanessa Crews,
vcrews@berkeley.edu
, 510-643-2937