Dear Volunteer:

As always, we are so grateful for the hours that you commit to LCBH and the Attorney of the Day Program. During the month of July alone, volunteers and interns logged an impressive 920 hours and provided representation in 11 Start-to-Finish eviction matters. Your commitment to pro bono with LCBH has allowed myriad low-income Chicago residents the benefit of due process as they struggle to keep their homes intact. However, litigation can be challenging, and it's not for all volunteer lawyers. We understand that some of you would like to represent low-income tenants through mediation, arbitration and negotiation. As such, we invite you to consider representing low-income tenants through our Tenant Advocacy Project. The cases presented below are but a snapshot of the cases that our agency can offer. Please see below for more details and thank you for continuing to serve our clients through pro bono representation with LCBH.
Tenant Advocacy Project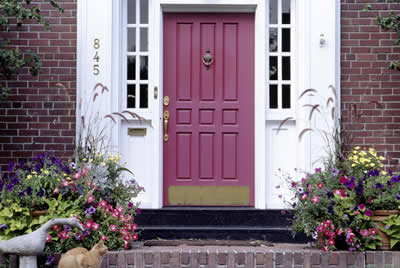 The Tenant Advocacy Project aims to provide pre-eviction assistance to tenants who are experiencing difficulty with their landlords. These difficulties arise due to a variety of reasons. Their stories include poor living conditions, lock-outs and utility shutoffs. Often, landlords are unaware that their behavior violates the law. A volunteer attorney like yourself may provide relief to the tenant by merely contacting the landlord and educating him or her about the applicable law and the potential damages available due to their actions. Through this program, volunteer lawyers can provide n

on-litigation assistance on a wide range of landlord-tenant and rental building issues. These include habitability concerns like inadequate heat, utility taps, utility shut-offs, illegal lockouts, illegal entry, improper termination notices and demands. If the matter reaches a stalemate despite your best negotiation tactics, you can continue working on the matter through litigation, or we will refer the case to

another attorney- it's up to you.
Mr. G's Illegal Lockout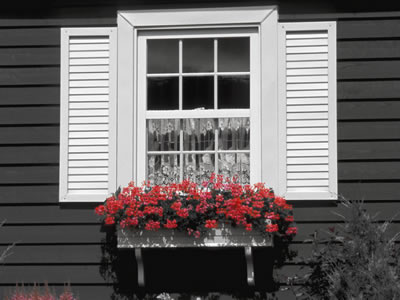 Mr. G moved into his new apartment in May and entered into a lease with Management. Despite his request for a copy of the lease, Management refused to tender a copy. In June, Mr. G received a 5-day notice. Within the five-day cure period, he paid his arrearage, but Management continued to threaten to evict him. In mid-August, they changed the locks. He contacted the police to assist him in gaining entry to his apartment and found his place burglarized. Mr. G would like Management's cruel behavior to end. He is also willing to move out and find alternative housing. The illegal lockout provisions of the Residential Landlord Tenant Ordinance apply to this case. Thus, Mr. G has some leverage in that the damages available for illegal lockout are two times his monthly rent. A volunteer may be able to call and/or write a letter to Management informing them of the illegal lockout damages and offer that the tenant will not pursue this claim if Management allows him to move out and returns his $1600 security deposit. Are you willing to help Mr. G?
Ms. B Wants Her Security Deposit Back
Ms. B moved out of her apartment in April of 2010. She owed no back-rent and she alleges that she left the property in fair condition. During her tenancy, her toilet bowl cracked. She informed the landlord but he refused to fix it so she decided to contact the City. Sometime shortly thereafter, Ms. B. was served with a 30-day notice. She elected to relocate before the expiration of the 30 days and informed the landlord of such. Her landlord has yet to return her security deposit and never paid her interest. Are you willing to help Ms. B get her security deposit back plus two times the security deposit amount? Perhaps a call informing the landlord of the available damages for not paying interest on her security deposit will persuade him to return her money.
TAP cases like the ones above require less of a time commitment than start-to-finish eviction cases. They also provide a useful opportunity to brush up on your interviewing, mediation, counseling skills, as well as drafting, writing and negotiation skills. But ultimately, these cases provide you with a valuable experience and the reward of truly making a positive change in people's lives. If you are interested in learning more about these cases or the Tenant Advocacy Project in general, please feel free to contact us. Thank you for doing pro bono with LCBH.
Sincerely,

Keri Lindsay

Pro Bono Coordinator and Staff Attorney

Lawyers' Committee for Better Housing
Featured Article
Mark your calendars for the following exciting LCBH fundraising events:
1.) LCBH Chicago Fire Outing
September 8, 2010
7:30 p.m.
Toyota Park
7000 S. Harlem
Bridgeview, IL 60455
2.) Fall Annual Reception
October 7, 2010
5:30 p.m. to 7:30 p.m.
Sidley Austin
1 South Dearborn
Chicago, IL 60603