Reading with Award-Winning Author Martin Walser
Prolific and award-winning German author Martin Walser will be joining us for a reading and discussion (in German and English) of his newest works, with an introduction by Susanne Klingenstein.
11/08 | 12:00 - 2:00 pm | Faculty Club Lounge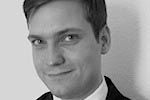 Power Sharing in Peace Agreements: The Cases of Lebanon and Bosnia-Herzegovina
This lecture by Martin Wahlisch - Senior Researcher and Lecturer, center for Peace Mediation, and international lawyer currently based in Beirut, Lebanon - will present a critical legal appraisal of the ethnic power-sharing system of the Dayton Peace Agreement in Bosnia and Herzegovina, and the confessional system of the Taef and Doha Peace Agreement in Lebanon.
11/09 | 12:30 - 1:45 pm | Glynn Amphitheater, Schneider
A Discussion of Israel Defense Force Ethics with Former IDF Soldier Nadav Weinberg
Join the Brandeis Israeli Public Affairs Committee as they bring former IDF soldier Nadav Weinberg to Brandeis to discuss IDF military ethics and practical application of U.S. foreign aid in the field of battle. There will be a Q&A session following the remarks.
11/09 | 8:30 - 10:00 pm | Mandel Center G03
World Citizen: A Night for Africa
Brandeis African Students Organization (BASO), in association with the Brandeis University African Forum (BUAF) at Heller and the IBS African Students Organization, presents the inaugural cultural event showcasing various African dance performances, music, poetry, spoken word, and authentic African food. The event also aims to create awareness for the club's Uganda community project.
11/11 | 7:00 - 9:00 pm | Levin Ballroom
ECS Chocolate Cake Lecture: Stefan George and Lyric Modernism
11/07 | 2:00 - 3:20 pm | Shiffman 125
Lecture by visiting Professor Christophe Fricker, Rutgers University.
War Don Don and Fambul Tok - trials and healing in Sierra Leone
11/07 | 6:00 - 8:00 pm | Heller G2
Part of a film series leading to "Just Performance: Enacting Justice in the Wake of Violence," a symposium exploring the performative dimensions of justice-seeking in the aftermath of violence, the event will explore the story of healing in post-conflict Sierra Leone through the intimate stories of perpetrators and victims.
Returning to the Old New World, Part 2
11/08 | 12:30 - 2:00 pm | Epstein Lecture Hall
Join Ludmila Shtern as she presents on her observations of the changes that have taken place in Russia since the demise of the Soviet Union. She will share her experiences in the literary and political worlds from 1990 to the present, and read from her new book on the topic.
11th Annual Saler Lecture in Religious Studies: Mark Auslander
11/11 | 4:00 - 6:00 pm | Mandel Center Atrium
Building on his new book, "The Accidental Slaveowner: Revisiting a Myth of Race and Finding an American Family," Dr. Auslander explores the ambiguous affordances of master-slave aesthetic and spiritual imagery in pro-slavery and anti-slavery initiatives across 160 years.
Blog Stories and Profiles

Musical Presentation by Jane Sapp Opens the Peacebuilding and the Arts Weekend Intensive
Jane Sapp, singer-songwriter, storyteller and educator, began her presentation by sitting at the piano and playing a few simple blues chords before letting the music capture everyone in the audience. Soon, her soulful rendition left many participants with goosebumps and a sense of community one would not expect to feel in a concert setting.
Engagement and Ambition at the
104 poster presenters, 52 group presenters and five faculty presenters shared their experiential learning knowledge with the rest of the Brandeis community at the eXperiential eXpo. As a whole, the eXpo reinforced the notion of Brandeis as an incredibly diverse and motivated campus, with students' presentations impressive in topic choice as well as ambition.
WORLDVIEW: The Duality of China
"As we stood on top of the legendary wall, with an endless expanse of mountains on our left and the city of Beijing on our right, it was hard not to feel as if we were living in some alternate reality. After 15 minutes or so of walking along the Great Wall of China, one person in our group finally said out loud what the rest of us had been thinking: 'Guys, is this real life right now?'"
Students from the IDC in Israel as well as Brandeis University were given the opportunity to interview the Presidents of both institutions. Students from both schools worked together to shape the nature of the discussion, focusing it on themes of higher education, campus life, and cultural difference. The full broadcast is availalbe for streaming or downloading.
Judicial Colloquium in India Organized by Brandeis
The International Center for Ethics, Justice and Public Life has just concluded the Judges Colloquium on Women and Justice in New Delhi. The colloquium brought together judges from across South Asia and the United States to address a variety of issues related to gender-based violence and its impact on the work of judges.
Submit events for publication!
We welcome suggestions of events that your department or center wishes to publicize. You can send us events by completing this form, or by emailing us at oga@brandeis.edu. Please include the event title, date, time, location, a short description, and a link for more information. We also welcome any news items, deadlines, or announcements.