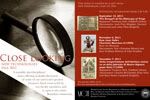 Close Looking: Nam June Paik's "Charlotte Moorman II"
Part of a monthly interdisciplinary series offering in-depth discussion of some of our university's greatest treasures. The event will be led by Eric Chasalow (Music) and Alice Kelikian (History and Film Studies). Refreshments will be served.
11/02 | 3:30 - 5:30 pm | Rose Art Museum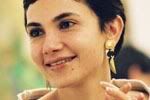 Soli Sorabjee Lecture: Jyoti Puri
Professor Jyoti Puri, of Simmons College, presents about the enforcement of sodomy law, or section 377 of the Indian Penal Code, in the latest lecture in the Soli Sorabjee Lecture Series. Issues of racializations, pejorative queerings, sexual rights, and governance in contemporary India are highlighted in the presentation.
11/02 | 5:00 - 7:00 pm | Mandel Atrium
Repaying the Debt of Love: Religion and Emotion in the Dream of the Red Chamber
Lecture by visiting Professor Anna Sun, Associate Professor of Sociology and Asian Studies at Kenyon College. Co-sponsored by the Department of German, Russian, and Asian Languages and LIteratures and the Mandel Center for the Humanities.
11/03 | 4:00 pm | Mandel Reading Room (Room 303)
Boardroom and Beyond: Leading Companies and Causes
10/31 | 3:30 - 5:00 pm | Lee Lecture Hall, Sachar
The Perlmutter Institute is proud to present the 2011 Award for Excellence in Global Business Leadership to Niall FitzGerald, KBE. A pioneer in defining the role of business in society, FitzGerald is formerly the Chair and CEO of Unilever and the Deputy Chair of Thomson Reuters.
11/01 | 12:30 - 2:00 pm |Epstein Lecture Hall
Alexandra Borrie plays the role of Virginia Woolf, delivering a condensed version of several lectures given to several womens' colleges in Englind during the mid 1920's, published under the now famous title A Room of One's Own in 1929.

Tuesday Talks: "Global Health Spending: The Need to Do More with Less"

11/01 | 12:30 - 1:45 pm | Schneider G3
Lecture by A.K. Nandakumar, Professor of the Practice and Director, M.S. Program in International Health Policy and Management.

Biegansky: The Brute Polak Stereotype, Its Role in Polish-Jewish Relations and American Popular Culture

11/03 | 12:00 - 12:50 pm | Lown 201
Danusha Goska, author of Biegansky: The Brute Polak Stereotype, Its role in Polish-Jewish Relations and American Popular Culture guest lectures in NEJS 137a: The Destruction of European Jewry, taught by Professor Antony Polonsky.

11/03 | 12:30 - 2:00 pm | Epstein Lecture Hall
Jambalmaa Khainzan's current research focuses on the range of "life contact points" of women in key areas related to the food supply chain in order to develop a women-centered food safety education model. Title and summary of the lecture are forthcoming.
Blog Stories and Profiles

Secrets of the Aztecs, Mayans, and Romans Revealed at the Third Annual Archaeology Symposium
Last Friday, the Archeology Department, as part of Massachusetts Archaeology Month, showcased its 3rdannual Archeology Symposium. Archaeology graduate students from all over the northeast presented their research and laboratory analysis from their fieldwork.

Empowered Through the Arts - The Jenin Freedom Theatre Sharing their Mission
Faculty, staff and students gathered last Tuesday to hear about the inspiring work of the late Juliano Mer-Khamis and the Jenin Freedom Theatre. The Theatre is on tour to promote their new production Waiting for Godot by Samuel Beckett, to share the foundation's mission, and to spread knowledge about artistic and cultural growth amidst war and violence in the West Bank.
WORLDVIEW: Beginnings in Buenos Aires
"My expectations of this experience living and studying in Buenos Aires would be turned upside down in the next few months and my character and ability to stay positive in uncomfortable situations would be tested on a daily basis. Little did I know that I would emerge from this experience in December as an entirely different person than the one who boarded that 10-hour flight in July."
All it took was buying an issue of Time Magazine, with passages from economist Jeffrey Sachs' book, The End of Poverty, and "having the guts to pick up the phone and call ... world-famous economist Jeff Sachs," and now just a few years later Sam Vaghar '08 works as the co-founder and executive director of the Millennium Campus Network.
Latin Club members talk with president of Honduras
"It would be the equivalent of an investment club getting to talk shop with George Soros, or the soccer team trading free kicks with David Beckham."
Listen to Shalom Brandeis!
Listen to the Hebrew Program radio show Shalom Brandeis every Thursday at 1 pm. The show airs on Brandeis University's WBRS 100.1 FM in Waltham, MA, and on the internet.
Brandeis Russian Tea

Interested in Russian conversation, tea, or desserts? Join new learners and native speakers in a fun and informal setting, every other Wednesday in Shiffman 124 at 6:30 pm.


11/16: HBI Translation Competition
11/17: Barry M. Goldwater