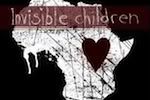 I-Club and BASO Film Screening: Invisible Children
A documentary about the abduction and forced enlistment of children into the Lord's Resistance Army in Uganda.
10/10 | 7:30 - 9:30 pm | Mandel Center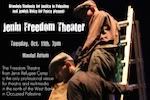 The Freedom Theater - a theatre and cultural center in Jenin Refugee Camp - is developing the only professional venue for theatre and multimedia in the north of the West Bank. Since it opened its doors in 2006, the organization continues to grow, develop and expand, enabling the young generation in the area to develop new and important skills which will allow them to build a better future for themselves and for their society.
10/11 | 7:00 - 10:30 pm | Mandel Center Atrium
10/15 | 7:00 - 9:00 pm | Sherman Function Hall
The Hispanic Heritage Month Main Event will consist of various performances by Brandeis groups and students. It will include dances, skits, singing, and a variety of talents.
10/15 | 8:00 - 9:50 pm | Slosberg Recital Hall
The Lydians perform Mozart's genial Quartet in D major, K. 499, John Harbison's nod to baroque forms in his Quartet No. 2, and Amy Beach's hot-blooded Piano Quintet, plus In8* from Brandeis' own David Rakowski. Pre-concert lecture begins at 7:00 pm.
Blog Stories and Profiles
Hindu Seva Pratishthana

These photos were taken by David Wilkerson '12. David is a Brandeis-India Initiative Fellow who worked in Bangalore and traveled to other areas as part of a Health Team service project internship with Yuva for Sewa, or Youth for Service.
Meet the new OGA Office Assistants!

Meet Nahum Gilliat '14 and Alia Goldfarb '13, both foreign-born students who have deep-rooted interests in international matters.
Global Brandeis Profile: Jarnail Singh, M.A. '13
"I traveled across India [for the past] three years, learning about different people and environments and different situations people live in, because we say 'conserve the environment' but the environment cannot be conserved without a cost."
Jewish studies in the Arab world

For the first time in the history of the Arab world, college students and experts from all corners of the United States flew to the mountainous west coast of Africa, bringing Holocaust awareness to a new region of the world.

How 25-year-old Brandeis alum Sam Vaghar has turned student networking into a potent weapon in the war on global poverty.
Babi Yar symposium looks at facts, memories, depictions

Far from submitting to a self-imposed or state-instituted wall of silence, individuals poured out their responses to the mass murder in the form of historical documentation, poetry, prose, art, music, and film.



Have you checked out "New Work From Home and Abroad"?

Undergraduates and post-baccalaureate students in studio art show work from last summer. The exhibit is ongoing in the Dreitzer Gallery in Spingold Theater Center and in the Goldman-Schwartz Art Center.

"Acting Together" Podcast

Hear about the Acting Together on the World Stage project from director Cynthia Cohen. The project's Boston premiere will take place on October 23 at Tufts University.